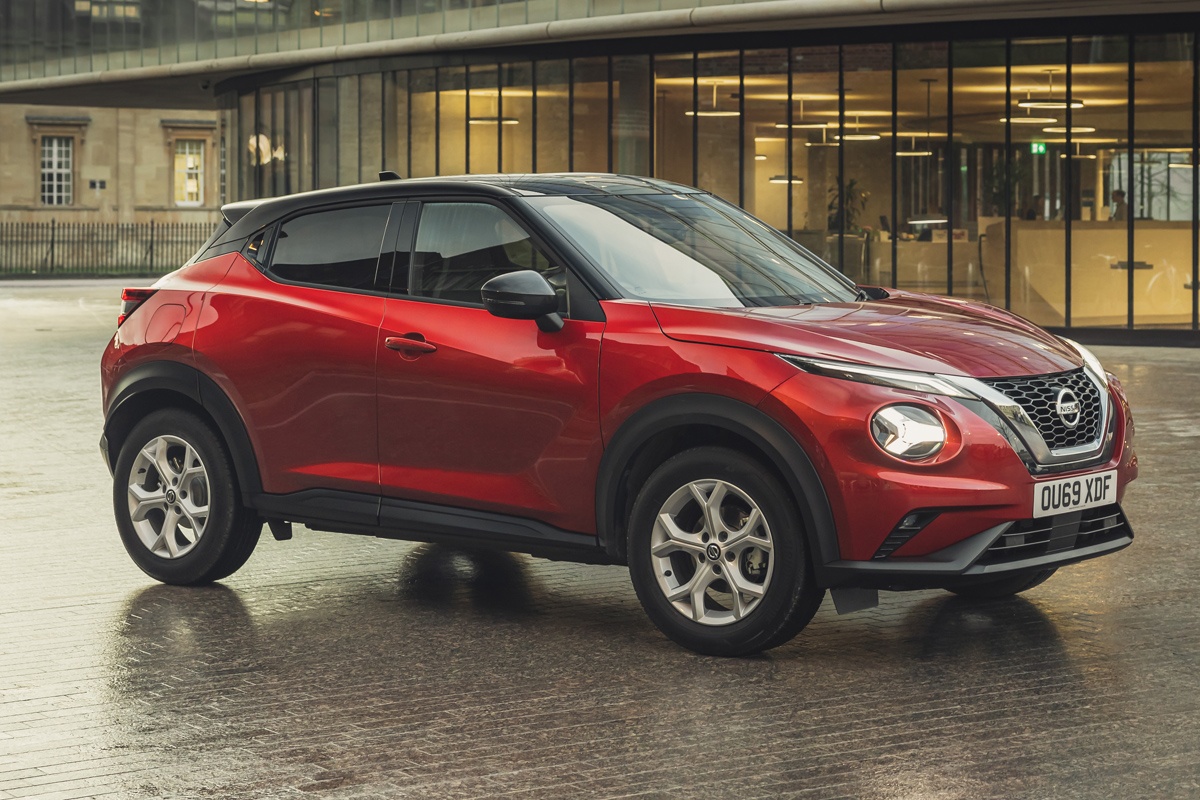 Blending the versatility and practicality of an estate with the more substantial looks and dynamics of a big 4x4 - but without the overly large dimensions - it's easy to see why small SUV models are so popular nowadays.
Most models are cheap to tax and economical while their spacious interiors are practical and comfortable. If you want an affordable petrol or diesel family car that can do (almost) everything, a small SUV could just be the vehicle for you.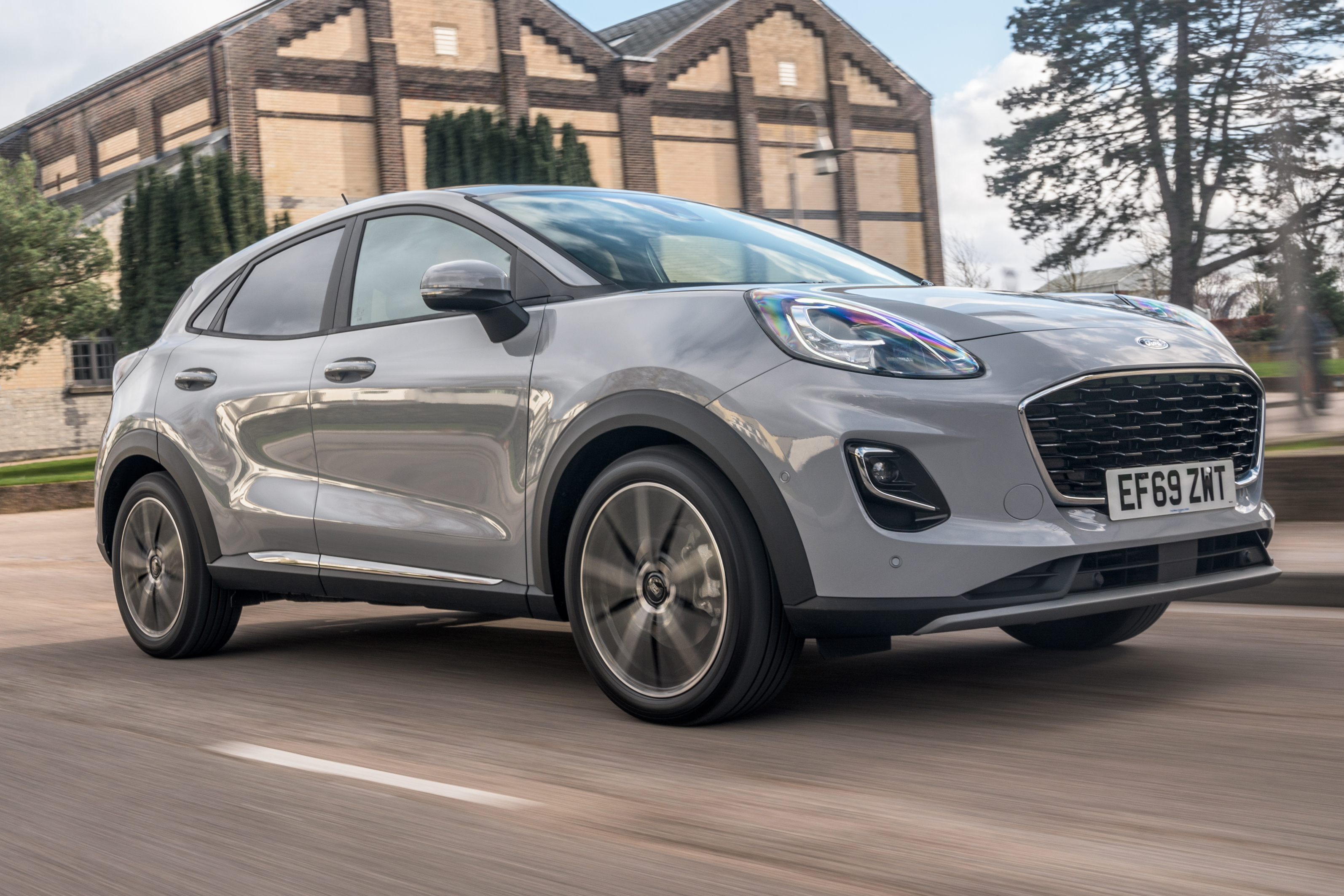 Ford Puma
The Ford Puma is quite simply a brilliant small SUV. Ford has taken the UK's most-popular car, the Fiesta, and given it some extra ride height. Voila! A superb car that can take on the Nissan Juke. It looks good, has a well finished and versatile cabin as well as the enjoyable driving experience that has long been a Ford trademark. It's a bit smaller than some rivals in this list, which means less space inside. But it has an ace up its sleeve with a huge boot, partly thanks to a clever feature hidden underneath the boot floor. You can't really buy a basic Ford Puma, which explains why it looks relatively expensive on the used market. But that means you get things like cruise control, an eight-inch navigation system, rear parking sensors and massage seats on the entry-level car.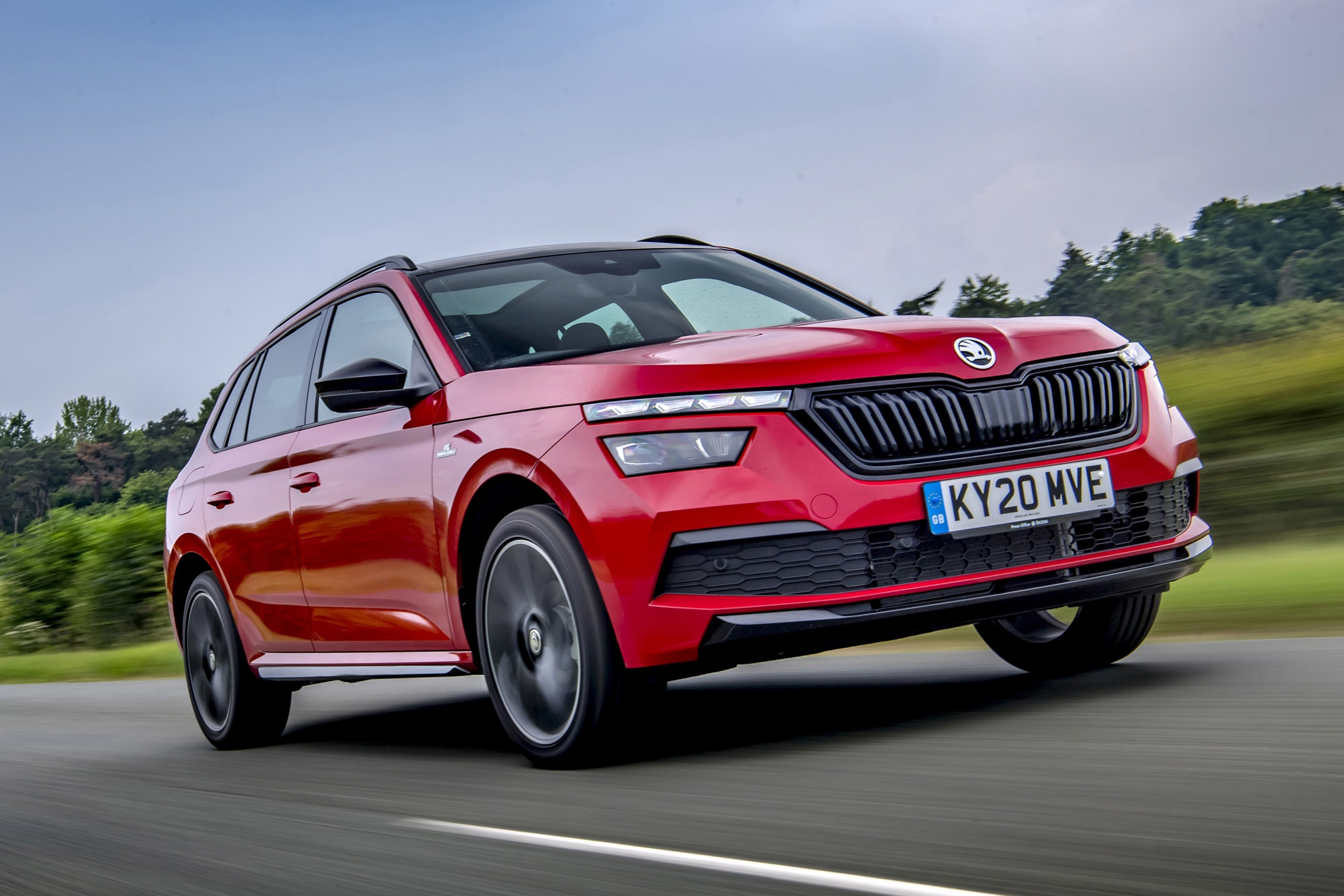 Skoda Kamiq
Skoda was a bit late to the small SUV party but regardless, the Skoda Kamiq is a versatile small SUV that's both spacious and upmarket enough to tempt buyers away from larger and more expensive cars. While the interior lacks a little flair it's functional and well put together. There's loads of head and legroom in the front, and a reasonable amount in the back. Adults will certainly be happier in the rear seats than they would be in the Nissan Juke. While the Ford Puma has the edge in terms of handling dynamics, the Skoda Kamiq is pretty good to drive and is arguably the most convincing all-round package in its class.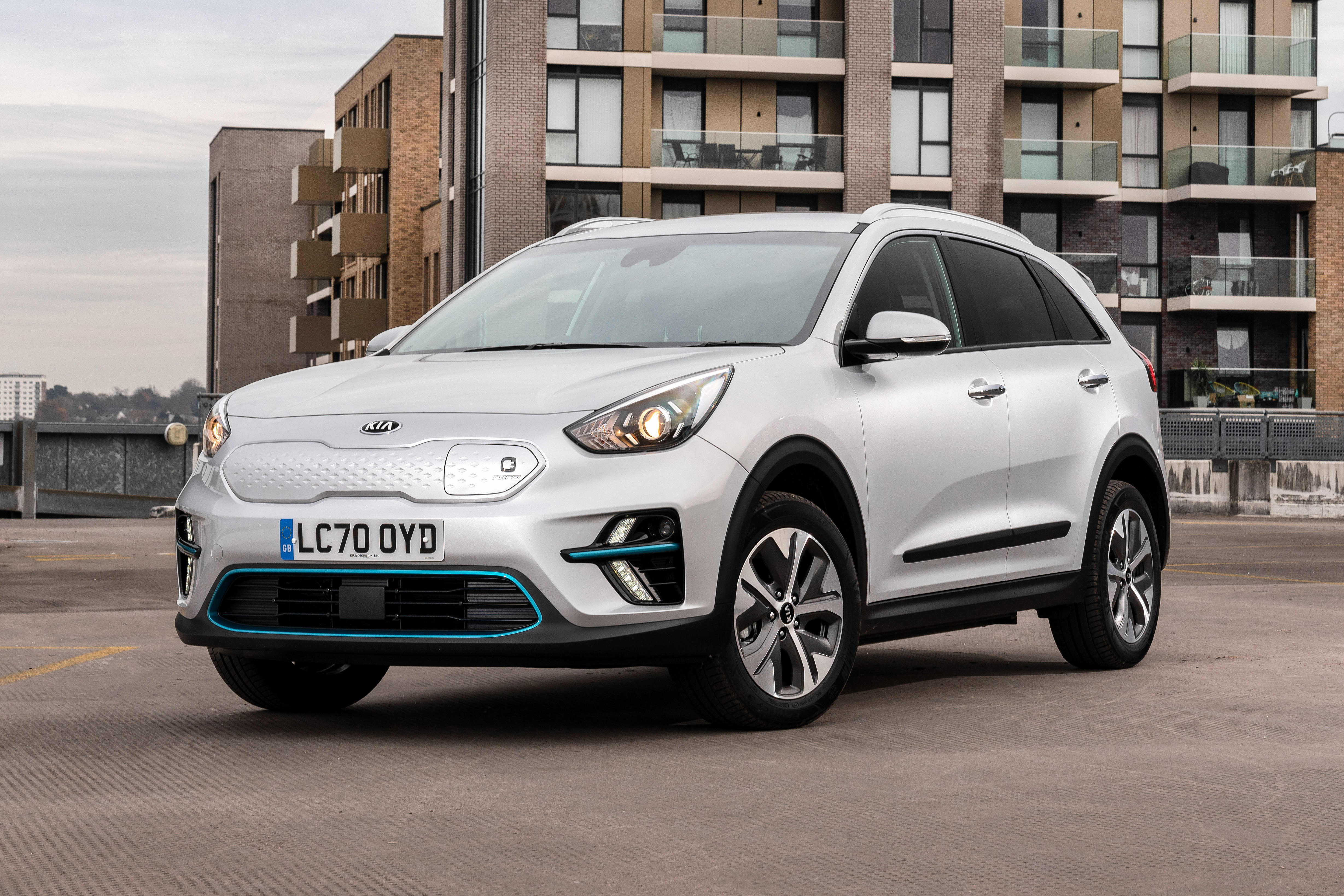 Kia e-Niro
The fully-electric Kia e-Niro can cover an impressive 282 miles between charges, making it a versatile and cheap to run small SUV. The interior feels premium and it's a genuinely usable electric car, plus it's about as comfortable as you'll get for a green machine at this price. It's practical enough for day-to-day family use, doesn't feel like a compromise to drive and represents reasonable value for money. Because it's a Kia, it also comes with a seven-year warranty to sweeten the deal. Competition among electric small SUVs is growing but despite a slightly bouncy ride on rough ground, the Kia e-Niro makes a strong case for itself as the best around.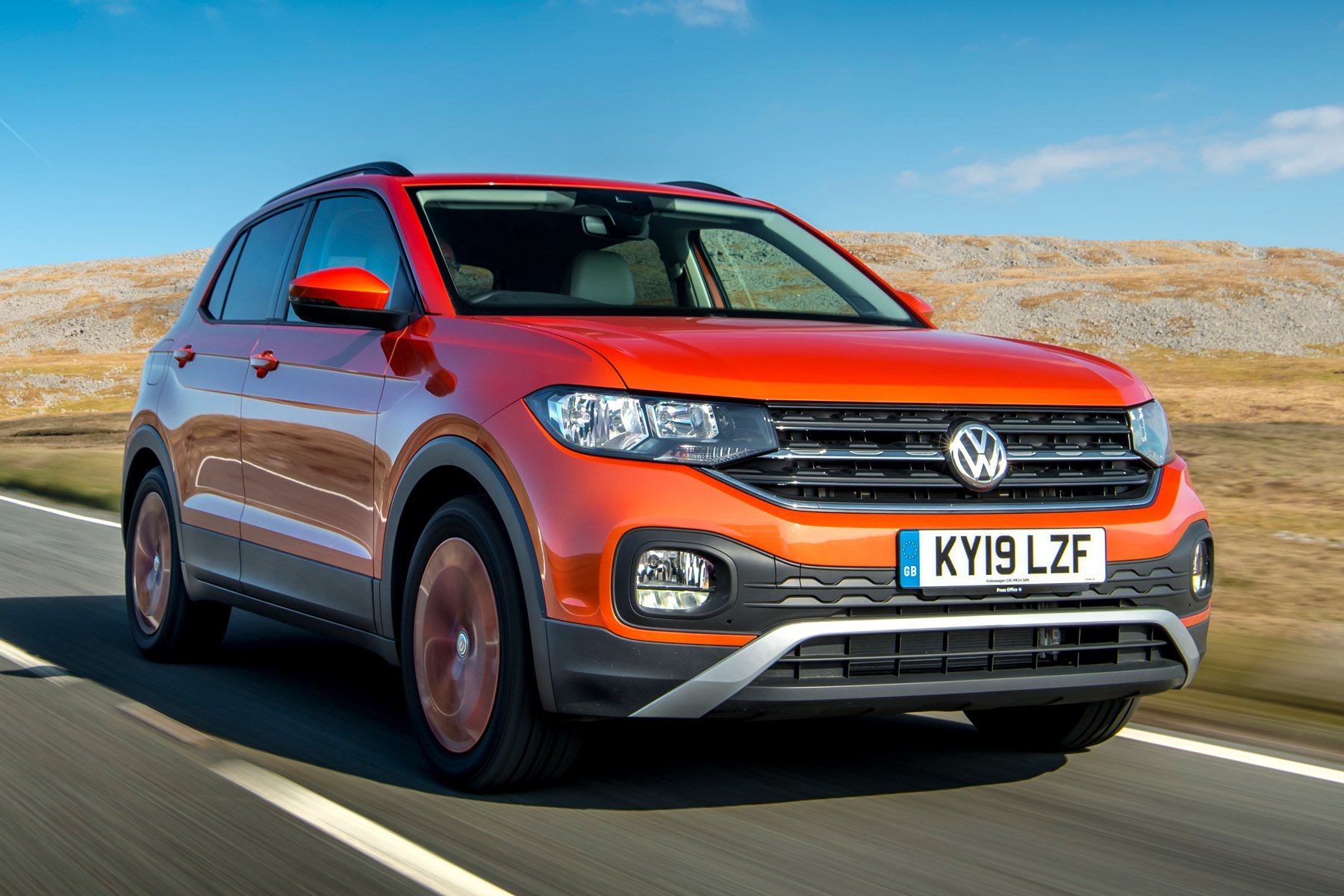 Volkswagen T-Cross
The Volkswagen T-Cross is a small SUV that stands apart from rivals with one of the best interiors, excellent refinement and a great 1.0-litre petrol engine. It's also got a dash of style that many of its rivals lack. It's big enough inside to make a useful family car, without causing trouble in those small supermarket parking bays. While the cabin is solid, it can look a bit cheap in places. Thankfully, driving the T-Cross feels very reassuring - regardless of whether you're on the motorway or around town. The Volkswagen T-Cross will tick a lot of boxes for buyers who want a cheap to run family car. We actually think it vies to be the best small SUV on the market right now.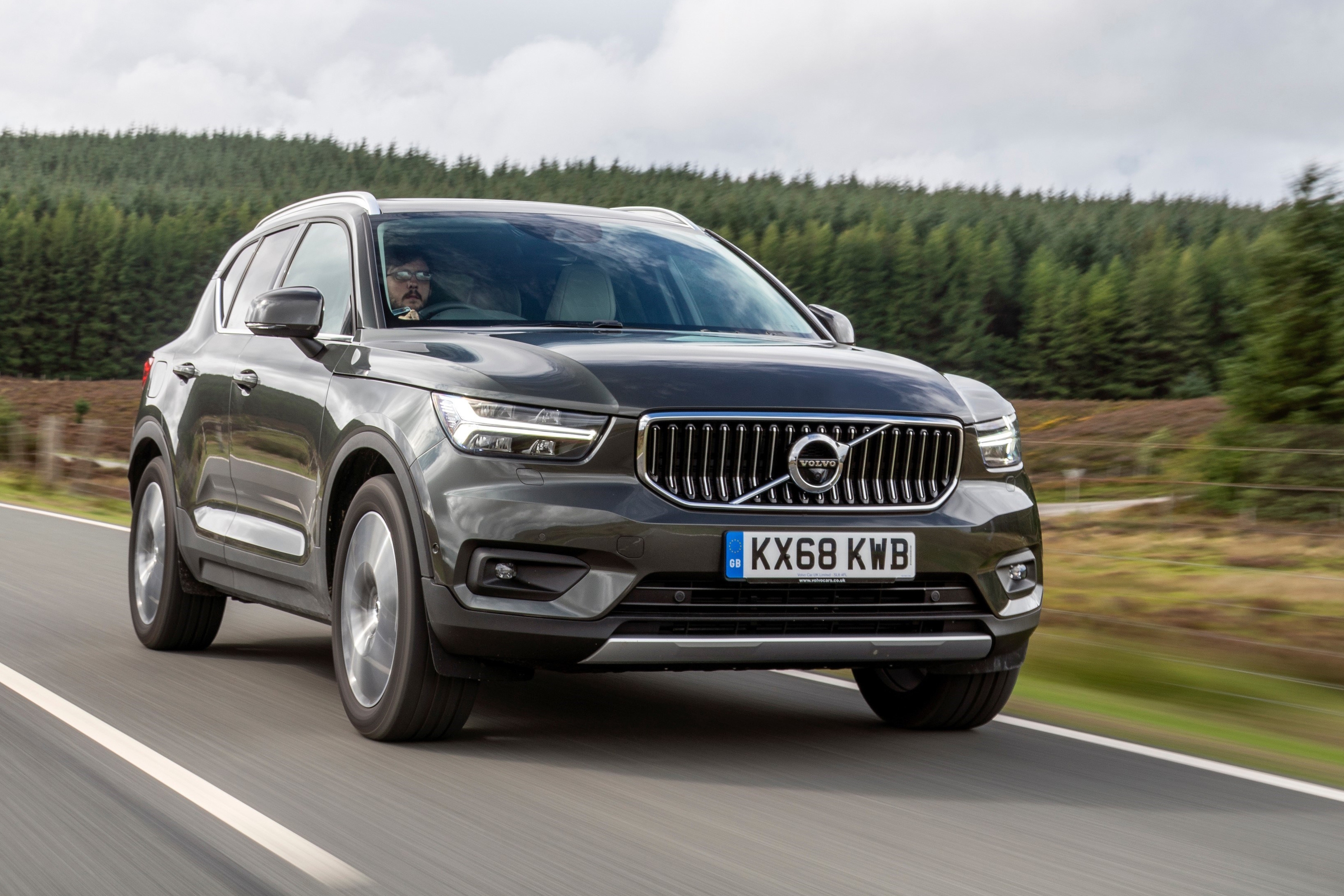 Volvo XC40
We like the Volvo XC40 a lot. Aside from being typically Volvo in its premium materials and outstanding build quality, this small SUV doesn't fall into the trap of being too car-like. It means the XC40 feels like a shrunken SUV rather than a big version of a little car. It comes at a higher price than others in this list, but it's also one of the best small SUVs you can buy - especially if you're looking for something ultra-safe and luxurious. The XC40 feels just grown-up and classy as an Audi Q3 or BMW X2, but it is refreshingly different - making it very desirable. It's also decent value for money if you can resist the temptation of the optional extras list...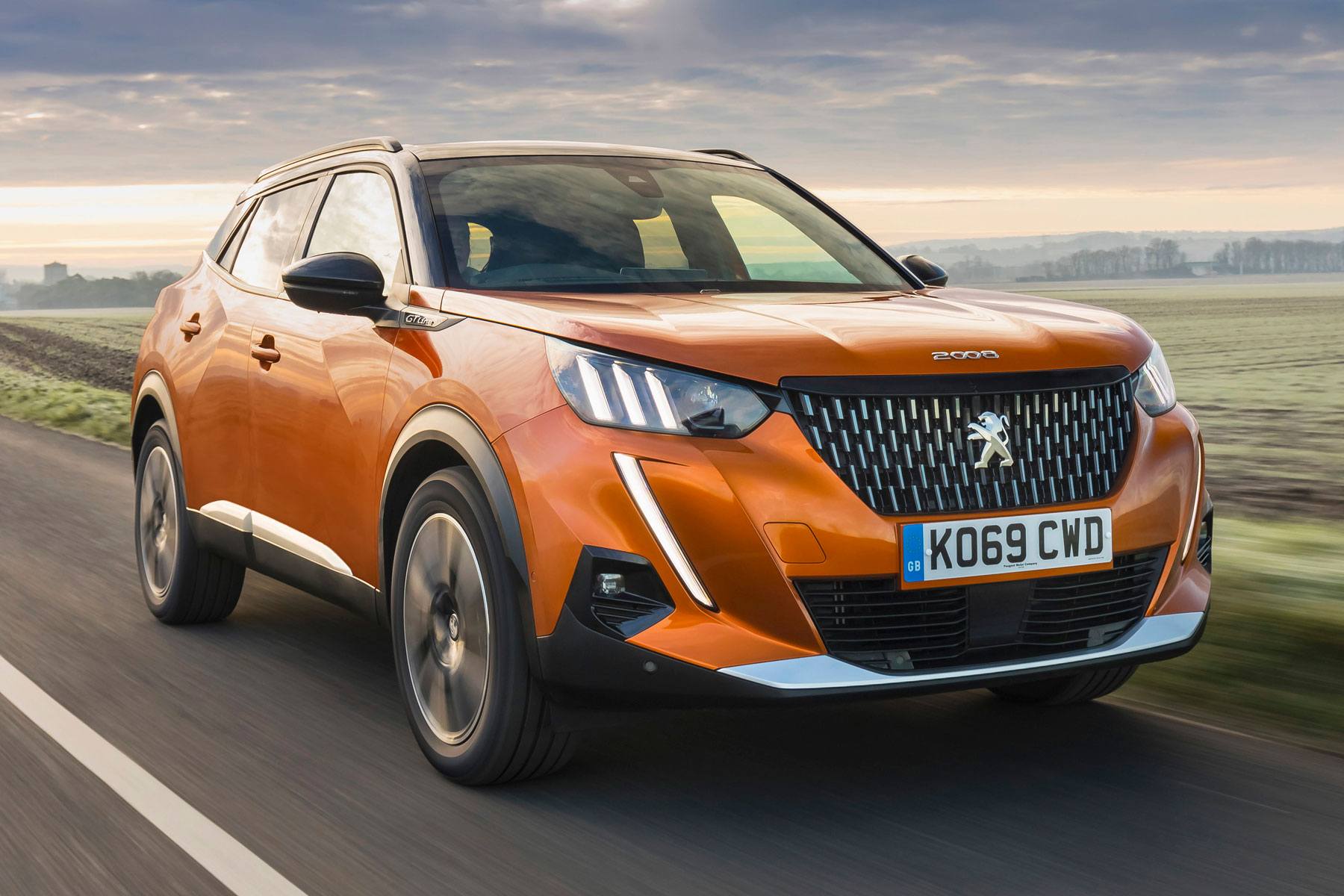 Peugeot 2008
With an upmarket cabin and SUV-like styling, the Peugeot 2008 is usefully practical, despite its small size, with a decent boot and good interior room - especially in the back. Thanks to its raised driving position, the Peugeot 2008 is easy to drive in town while all the engines are economical, making this a cheap to run small SUV. The cabin is neat and classy, with well-finished materials giving a quality feel. A fancy little bonus feature comes in the form of 'Grip Control', a trick electronic differential that enables the 2008 to ascend a snow and ice-covered bank with astonishing ease. For those living in more rural areas, it's a huge advantage.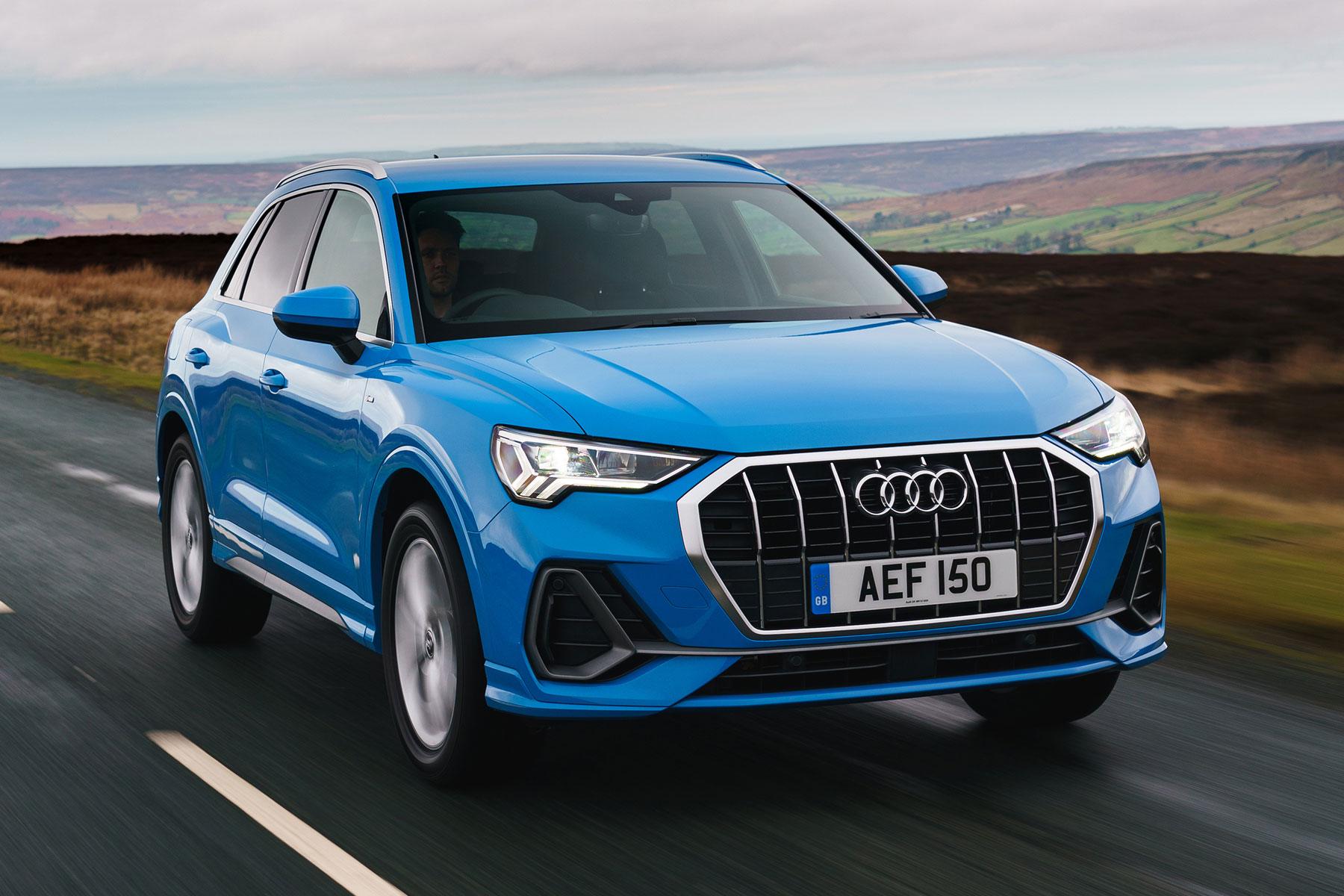 Audi Q3
The Audi Q3 isn't the cheapest option, nor the most comfortable... or the best to drive - but it's an ultra convincing all-round package with decent standard equipment levels. We haven't exactly sold it to you, but it really does make a compelling choice if you're in the market for a used small SUV. The Audi Q3 is also practical with a fancy interior borrowed from bigger models in the range. It might not quite be as quirky and interesting as the Volvo XC40, but the simplistic design is easy to get to grips with and even base-spec models get good levels of standard equipment. There's a useful 530 litres of boot space and the rear bench can slide, which makes the Audi Q3 more versatile than a lot of SUVs of this size.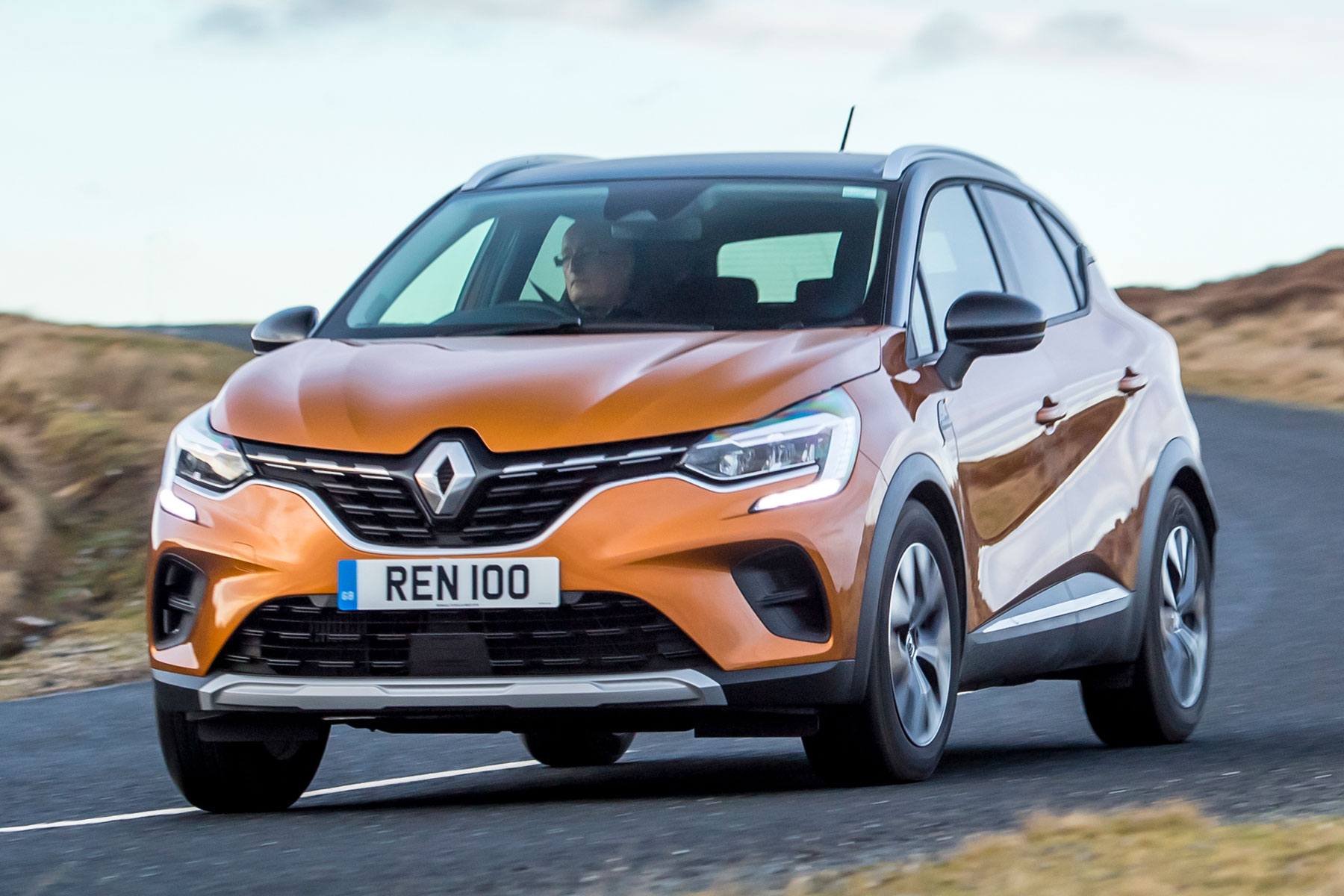 Renault Captur
The Renault Captur is a comfortable, refined and good value alternative to the Skoda Kamiq, Ford Puma and Peugeot 2008. It offers trendy small SUV looks and a well designed interior, although it's not as good to drive as the Ford Puma. Front-seat passengers won't feel cramped at all and the rear a sliding bench allows you to prioritise boot or passenger space. The inside feels well-thought-out and features soft-touch materials - particularly in higher-spec Renault Captur version. However, all models feel well equipped, with a seven-inch media system, full LED headlights and cruise control. The line-up is made up of petrol and diesel engines, with a plug-in hybrid on its way.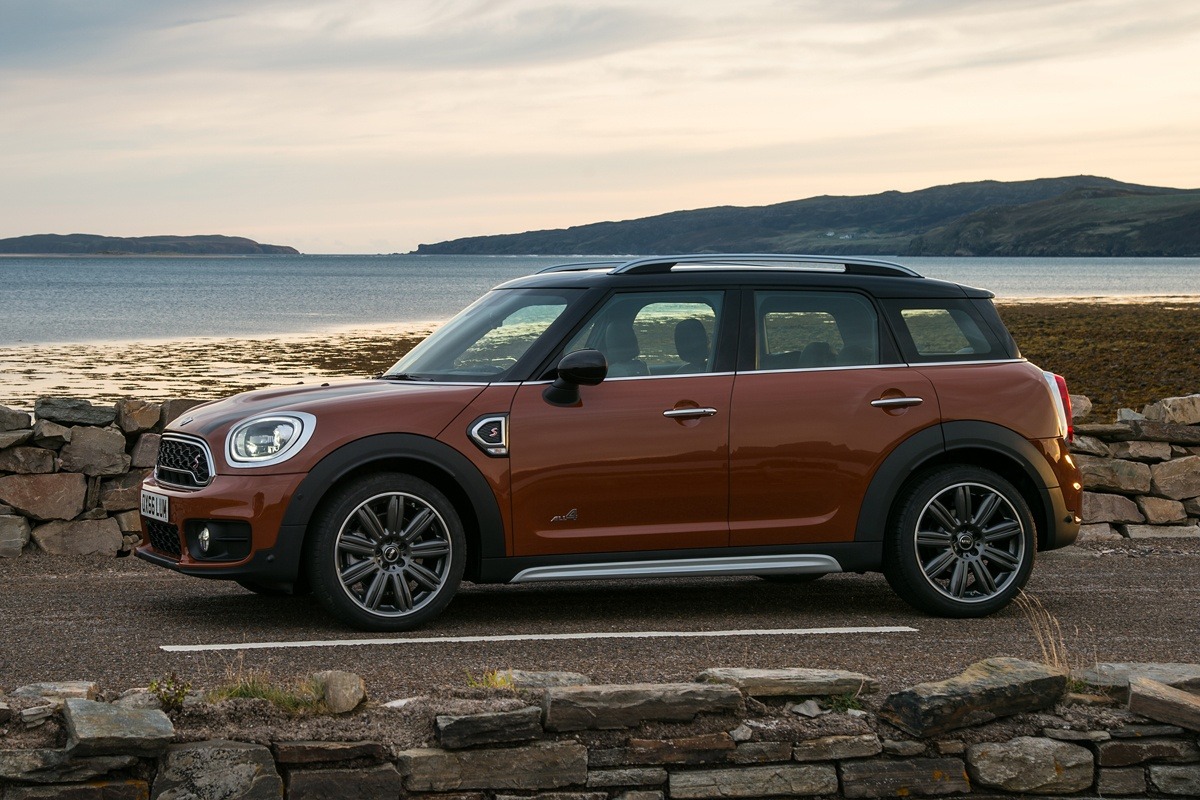 MINI Countryman
You know how it seems like there's less crisps in a packet these days? Well, MINI has basically gone in the other direction with the Big MINI - or the Countryman. The updated MINI Countryman hit the market in 2020, but - seeing as it isn't the new kid anymore - there's plenty of used models about. The MINI Countryman actually squeezes a lot of space and practicality into a relatively small SUV footprint. Oh, it's also fantastic to drive. No other small SUV feels as engaging as the MINI Countryman. The design inside is unique and high quality but takes a bit of time to get the hang of. There's petrol, diesel and plug-in hybrid options - though buyers will find the diesels are likely the cheapest going.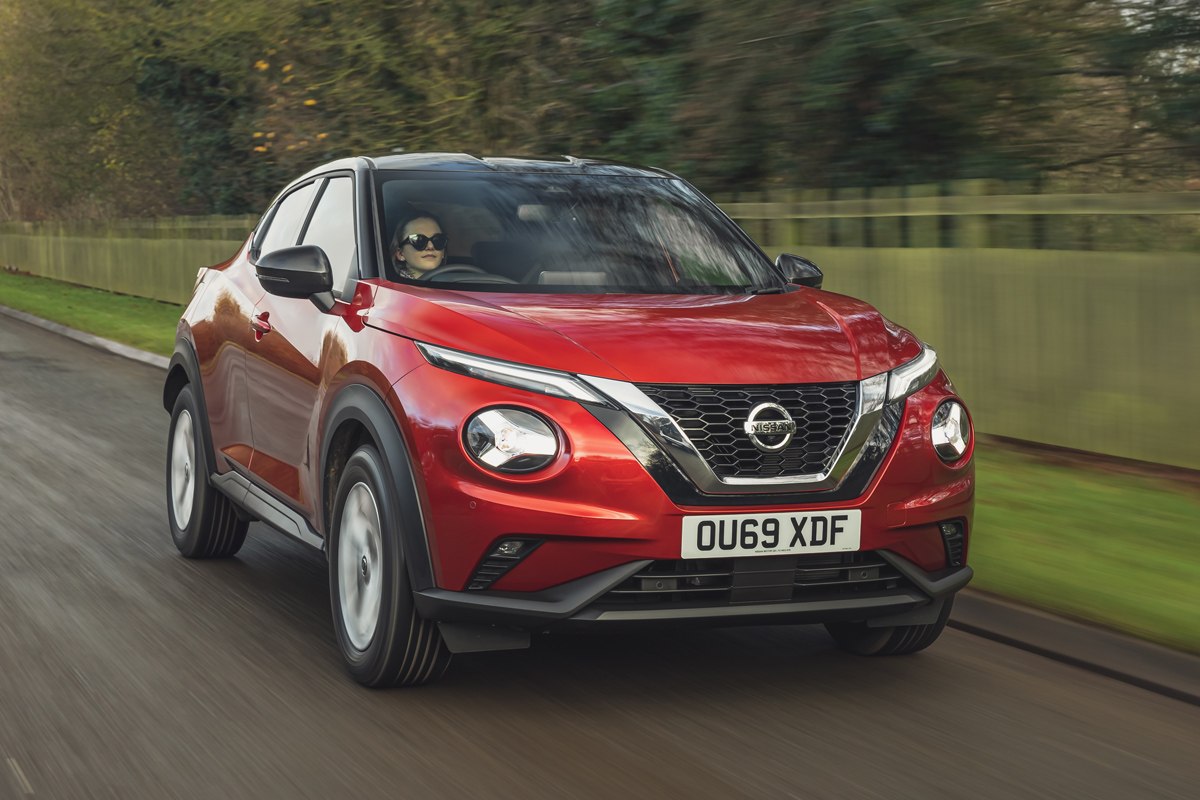 Nissan Juke
The Nissan Juke has proved a hugely popular small SUV and its quirky styling has certainly made it one of the most recognisable. The current model, launched in 2020, improves on the original with a better quality interior, more space and improved quality. There's no Juke electric but it does come as a hybrid. This combines a conventional 1.6-litre petrol engine with an electric motor, a 1.2kWh battery and a new automatic gearbox. The result, Nissan says, is a 25% boost in power yet a 20% drop in fuel consumption. Officially it can return more than 55mpg making it very cheap to run.