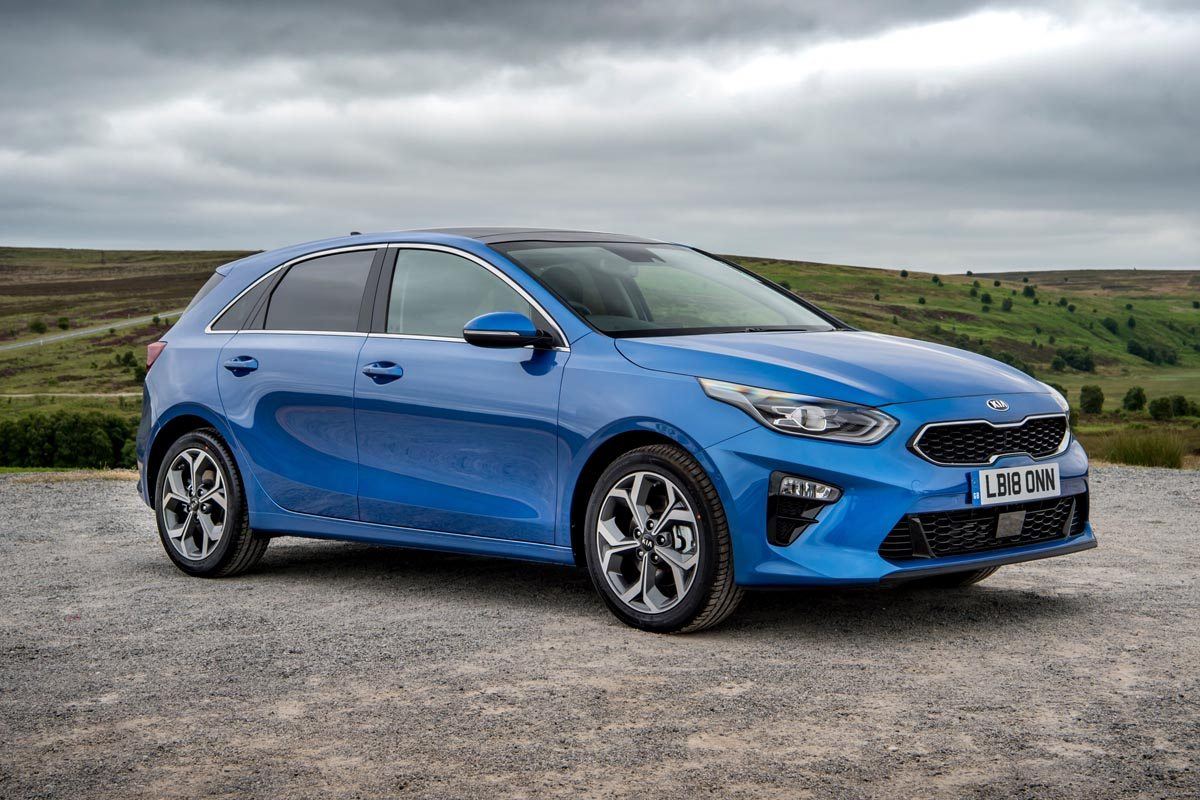 Are you looking for a great family car? We've found 10 of the best family cars for sale.
These family cars have been chosen by our team of used car experts. Each model has been assessed on fuel consumption, ride comfort, in-car tech and practicality. In our view, these are the top 10 used family cars on sale today.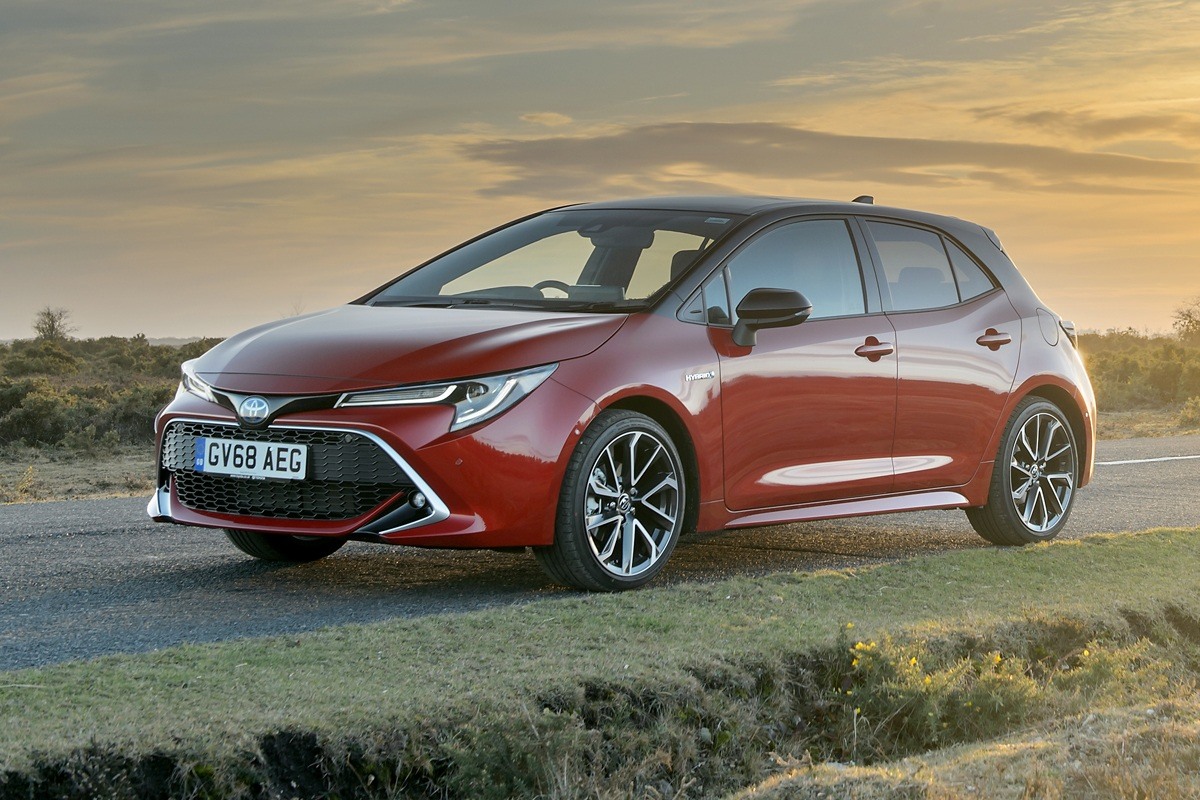 Toyota Corolla
Looking for a hybrid family hatchback? Look no further than the Toyota Corolla 1.8 petrol hybrid. It's one of the very best hybrids on sale today and a budget of around £20,000 will get you a car that's less than 12 months old and finished in high spec with lots of useful tech fitted as standard. 
The Corolla is designed for drivers who value comfort, refinement and low running costs. We rate it as one of the most comfortable cars in this list, with its soft suspension and silky smooth hybrid transmission wafting the Corolla along with the air and grace of a luxury saloon. Even the harshest of potholes are dispatched with a soft and suppressed thud. 
The Corolla isn't the sharpest tool in the box when it comes to performance and agility. But if you value comfort and refinement over razor-sharp handling and 0-62mph times then the Corolla is a car that will suit you very well.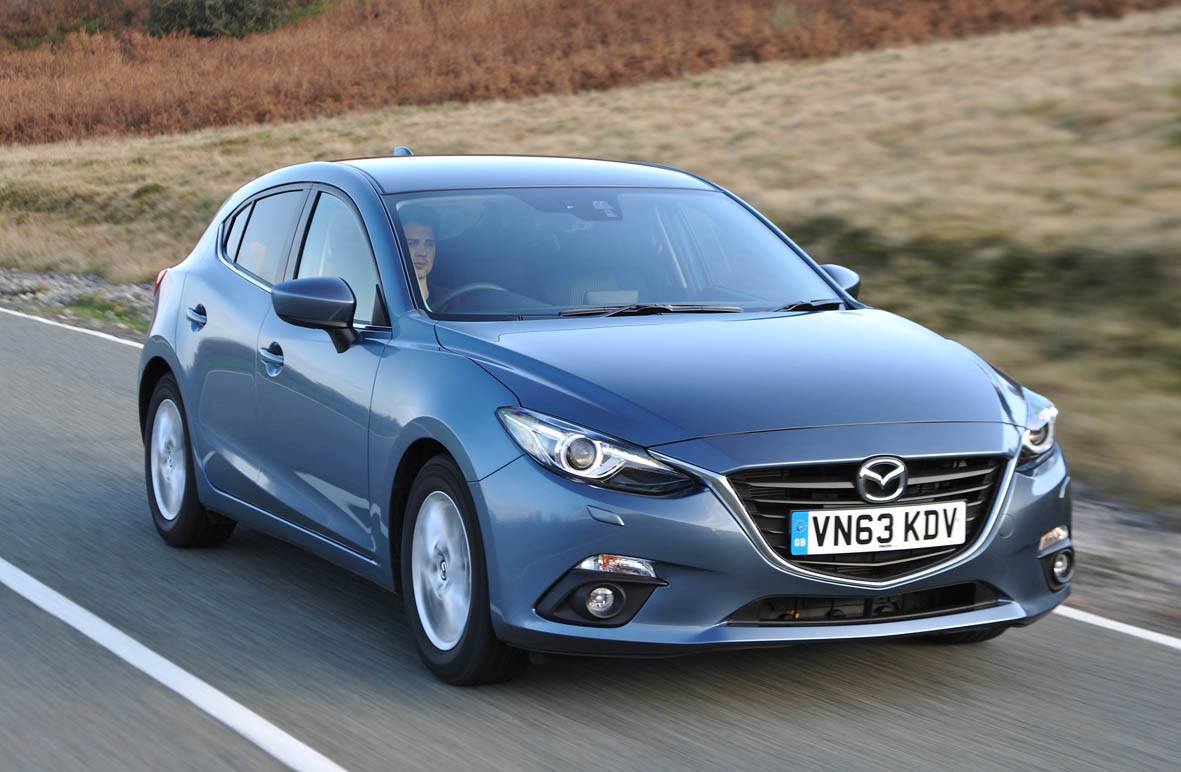 Mazda 3
We think the Mazda 3 is the most attractive car on this list. Just take a moment to look at its picture, it's a wonderfully stylish family car and it also has an upmarket interior that provides the comfort and quality you'd expect from Mazda's premium German rivals. 
The driver-focussed interior of the Mazda 3 is excellent, with a minimalist dashboard and a smart infotainment screen that's positioned high up so it's always in the driver's eye line. The build quality is excellent, too, which means everything from the trim to the buttons has a satisfyingly solid feel. 
The Mazda 3 doesn't quite match the Ford Focus for driver engagement, but it comes mighty close. The steering is nicely weighted and the body control is always composed, which means the body of the car always stays flat when cornering. However, if you want a comfortable car, we'd recommend getting the Mazda 3 on 16-inch alloy wheels which iron out all but the worst bumps in the road.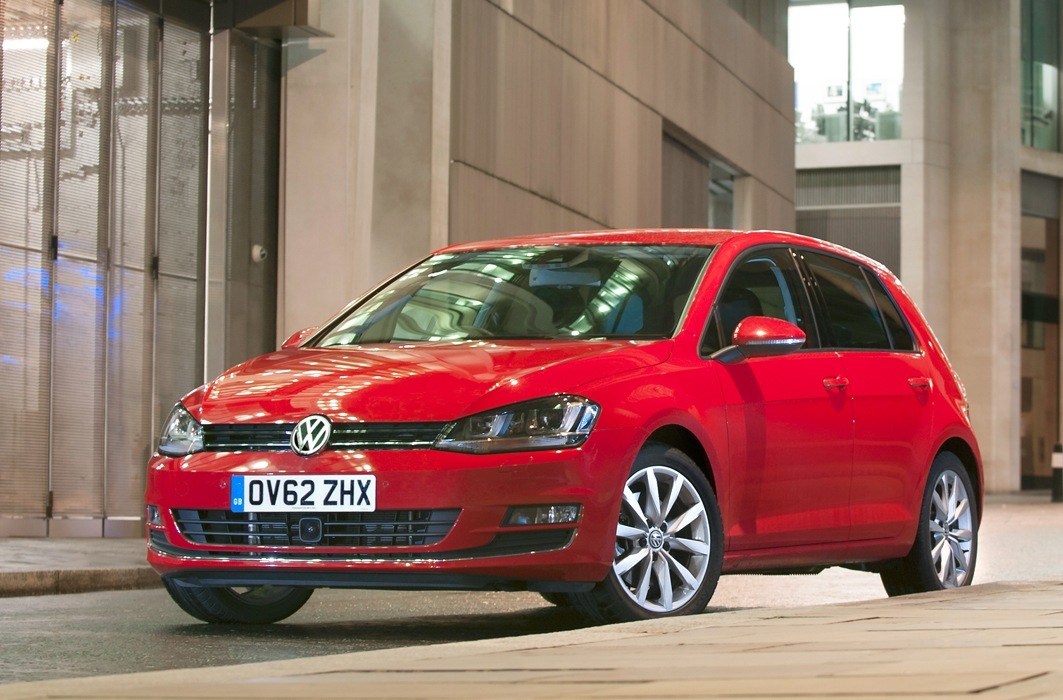 Volkswagen Golf
Smartly styled and easy to drive, the seventh-generation Volkswagen Golf is one of the best family cars on the second-hand car market. All models are generously equipped and spacious enough to cope with a growing family of four. 
A budget of £20,000 will give you a good choice of high-quality petrol and diesel models, with a manual or automatic gearbox. In keeping with its safe and sensible profile, the Golf gets lots of import safety kit. For example, Front Assist scans the road and will automatically apply the brakes if it detects an imminent collision with another vehicle or a pedestrian. 
The interior is among the best in the family car sector, with wide and supportive seats that can be finished in leather or cloth trims. You also get a large boot and the choice of hatchback back or estate body styles. Volkswagen's infotainment systems are also among the best in the business, which means mid-spec models come with smart touchscreen navigation and digital radio.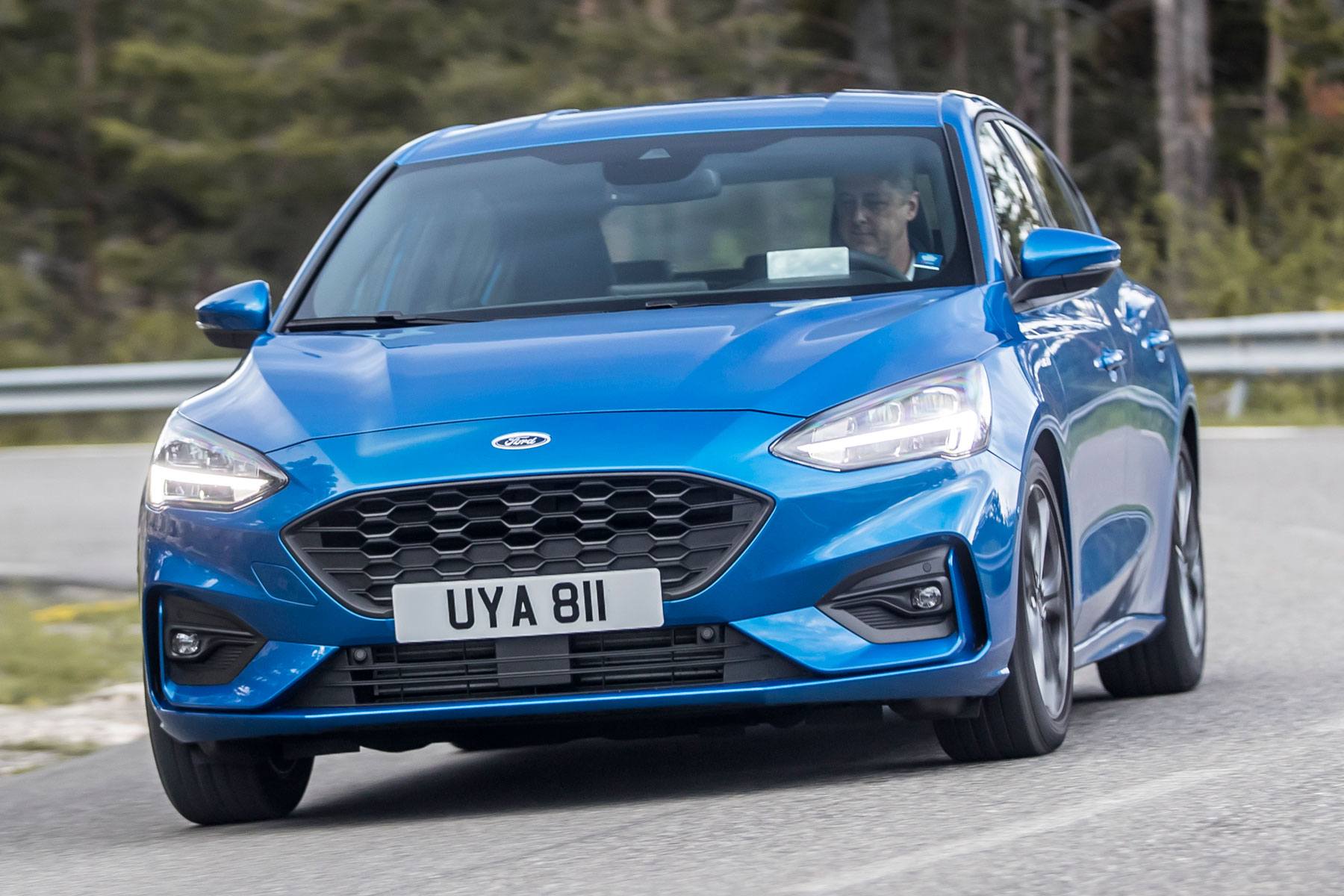 Ford Focus
Ford is a specialist when it comes to building affordable and fun family cars. And few models demonstrate Ford's car building prowess better than the latest Ford Focus. In short, it's brilliant.
The Ford Focus is offered with a comprehensive range of petrol and diesel engines. We rate the 1.5 EcoBoost petrol, as we think it's peppy nature is a good match for the Focus' agile handling and smooth motorway manners. If you need a family car for munching the motorway miles, the 2.0 EcoBlue diesel might be a better choice with advertised economy peaking at 60mpg.
Ford interiors were once an area that let the side down. But no more. The Focus has a first-class cabin, with lots of high-quality materials. Road and engine noise levels are also low, which means even the diesel model will cruise along with a satisfying suppressed hum.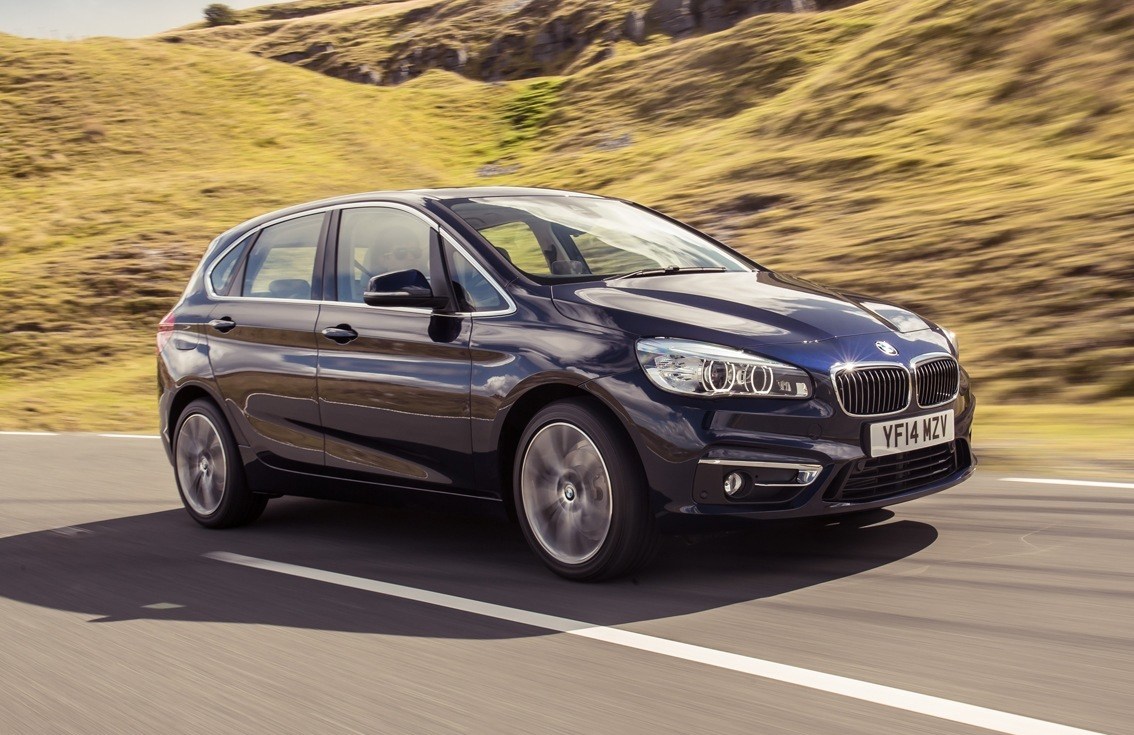 BMW 2 Series Active Tourer
The 2 Series Active Tourer might not be as dynamic as your typical BMW saloon, but it's got a lot of other appealing qualities. All versions are good on fuel, easy to drive and practical. If you are looking for an upmarket and capable family runaround, the 2 Series Active Tourer could very well be the car for you. 
The 2 Series Active Tourer shares a lot of its oil bits with MINI - which is also owned by BMW. This means you get a front-wheel drive car that majors on fuel economy. The petrols provide zippy performance and up to 57mpg, while the diesels are ideal if you travel long distances on the motorway with advertised economy peaking at a wallet pleasing 69mpg.
The quality of the interior is on par with anything you'll find in the 2 Series line-up, with lots of high-quality materials and soft-touch plastics. Boot space is a useful 468 litres and practicality is enhanced by an electronically operated tailgate, which is fitted as standard to all models. Also standard are the electronic, one-touch switches for flipping forward the middle row of seats.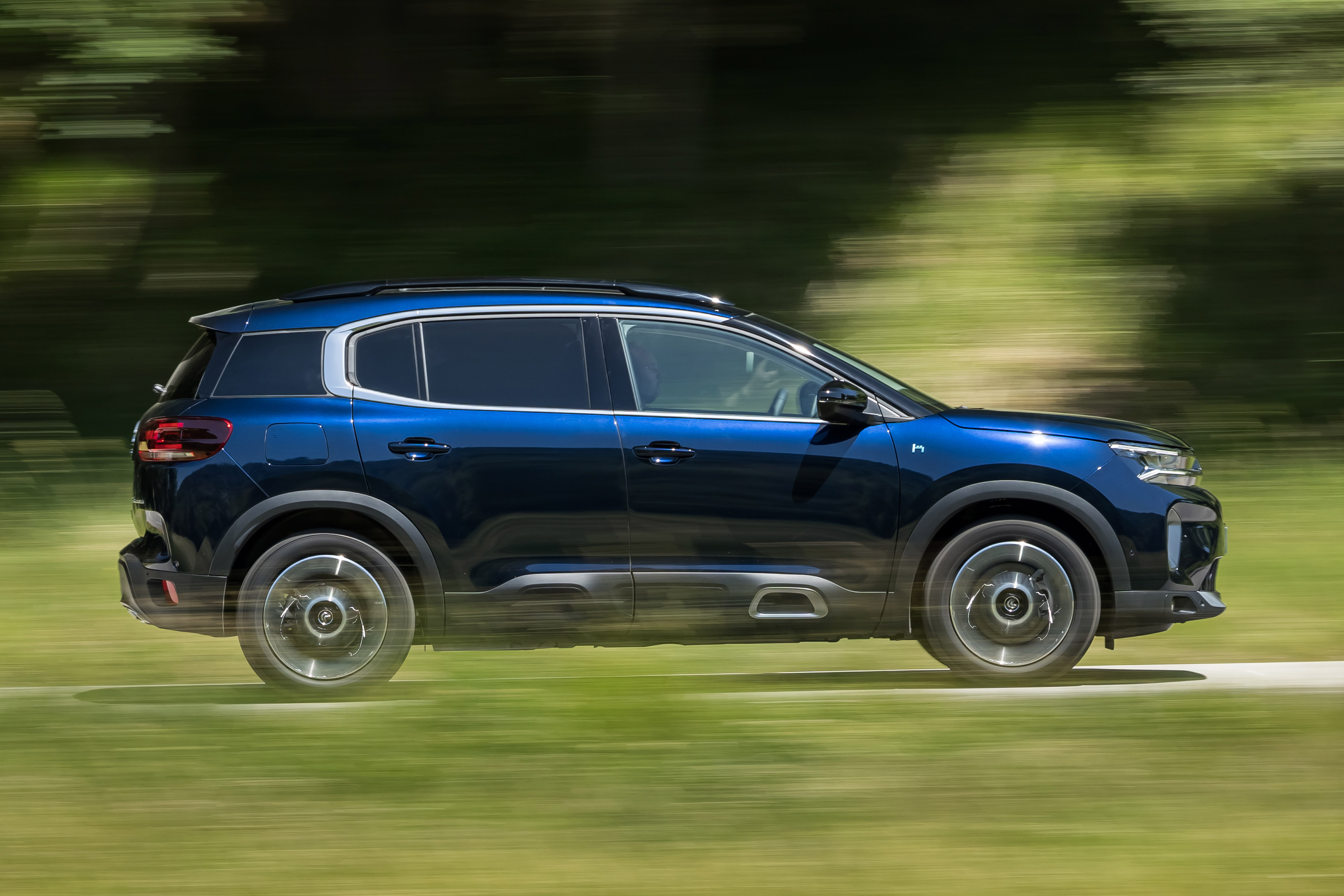 Citroen C5 Aircross
Looking for an affordable SUV that will cope with everything you and your family can throw at it? The Citroen C5 Aircross is a car that majors on comfort, practicality and style. We really like it. And we think you will too. 
The interior has a rugged 'off-roader' feel, with a high seating position and a minimalist dashboard that has a large touchscreen at its centre. The seats in the Ct Aircross are excellent. This means you can travel long distances, but still feel fresh when you reach your destination. High spec models get part-leather trim, which adds a dose of upmarket style to the interior. 
The C5 Aircross features Citroen's clever hydraulic suspension system, which provides a 'magic carpet' ride quality. It's wonderfully smooth and refined on the motorway. It'll also soak up any lumps and bumps you'll find on A or B roads. Noise levels are also exceptionally low, thanks to Citroen's emphasis on comfort and refinement.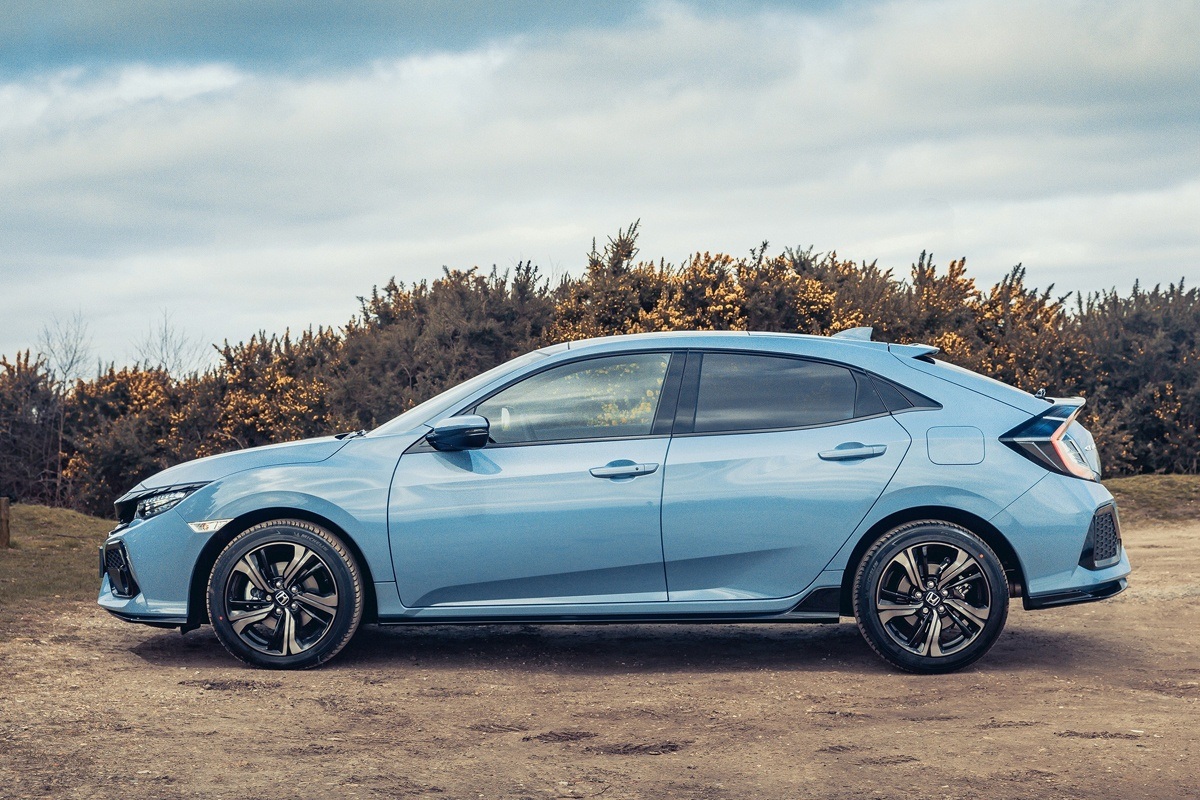 Honda Civic
The Honda Civic is a high-quality hatchback that blends good driving dynamics with family car comfort and practicality. Not only does it have one of the largest boots in its class, but you also get a comprehensive array of safety tech to keep your family protected on the road.
All versions of the Civic get Honda's smart semi-autonomous braking system that will apply the brakes to prevent or mitigate low-speed collisions. You also get a clever cruise control system that will automatically maintain a distance from the vehicle ahead. Fully automatic LED headlights are also standard across the range.
The Civic is offered with the choice of petrol or diesel engines, but we rate the former as the best. The entry-level 1.0-litre petrol is very impressive, with low fuel costs and zippy performance. The turbocharged 1.5-litre petrol is more powerful, with 0-62mph taking around eight seconds, while a 1.6-litre diesel is also available.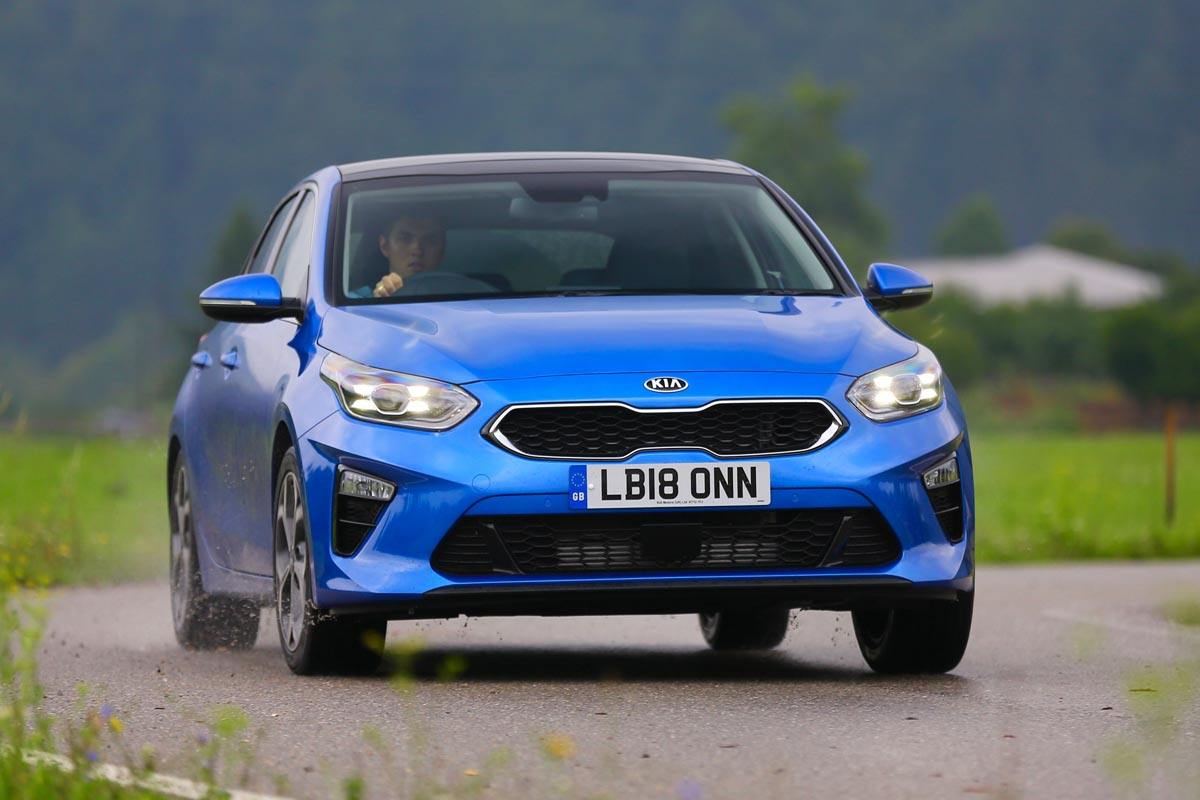 Kia Ceed
The Kia Ceed isn't the most exciting family car you can buy, but when it comes to value for money it's one of the best in this list. All versions are affordable to buy and fitted with lots of useful tech. You also get Kia's huge seven-year warranty as standard on all models. 
Kia has worked hard to improve the interiors of its cars and few models demonstrate this better than the Ceed. We think it's as good as the Volkswagen Golf on quality, while most models get a large and easy to use 10-inch touchscreen that's situated at the centre of the dashboard.  
You don't need to spend big to get the best out of the Ceed. A mid-spec model will have all of the equipment you will ever need from a family car. And both the 1.4-litre petrol and 1.6-litre diesel engines are smooth and good on fuel.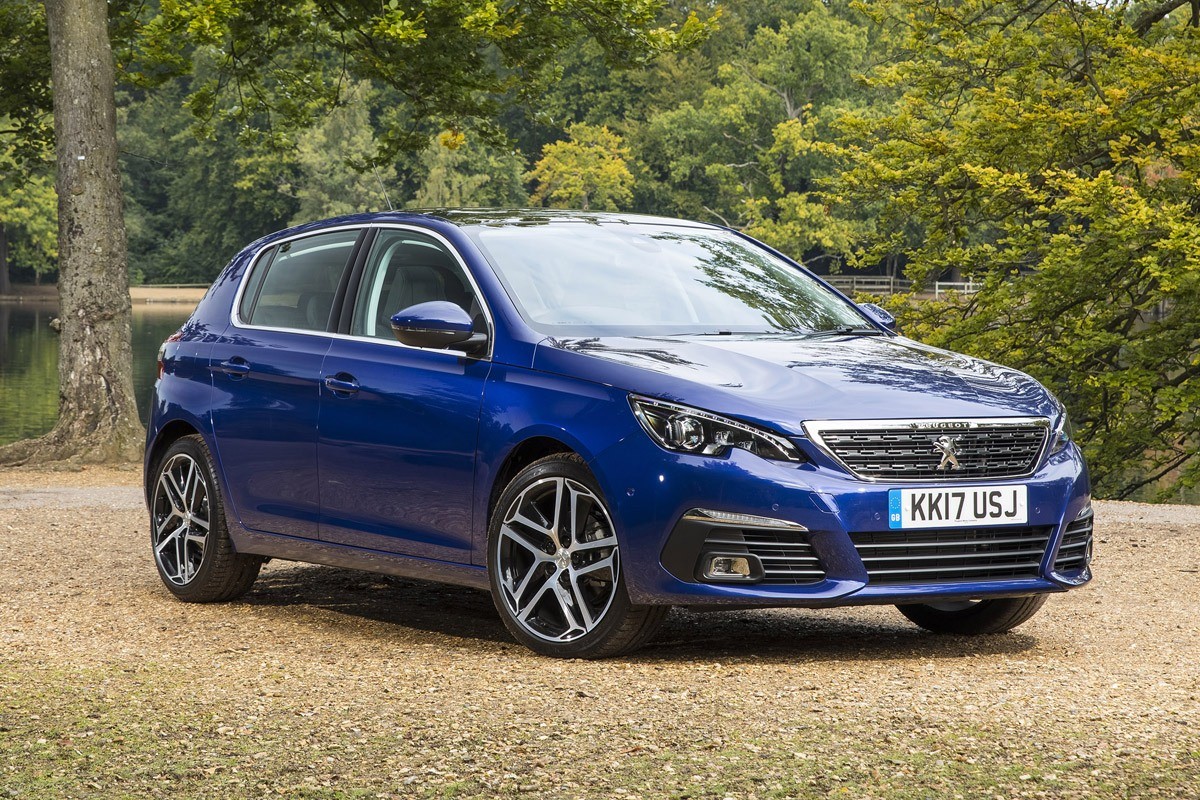 Peugeot 308
The Peugeot 308 is often overlooked in favour of its rivals from Volkswagen, Ford and Mazda. However, we think Peugeot's upmarket and practical family hatchback has lots to offer. 
The 308 featured here was launched back in 2014, but it looks and feels as fresh as anything in this list. The interior is a particular highlight, with lots of high-quality materials. The small steering wheel takes a little getting used to, but the uncluttered dashboard is easy to master and touchscreen infotainment is fitted as standard to almost every model of the 308.
Behind the wheel, the 308 is a relaxing and enjoyable car to drive. Sporty GT models feature a lowered suspension aimed at giving keener responses in the corners, but we prefer the standard versions which feel more comfortable over rough road surfaces.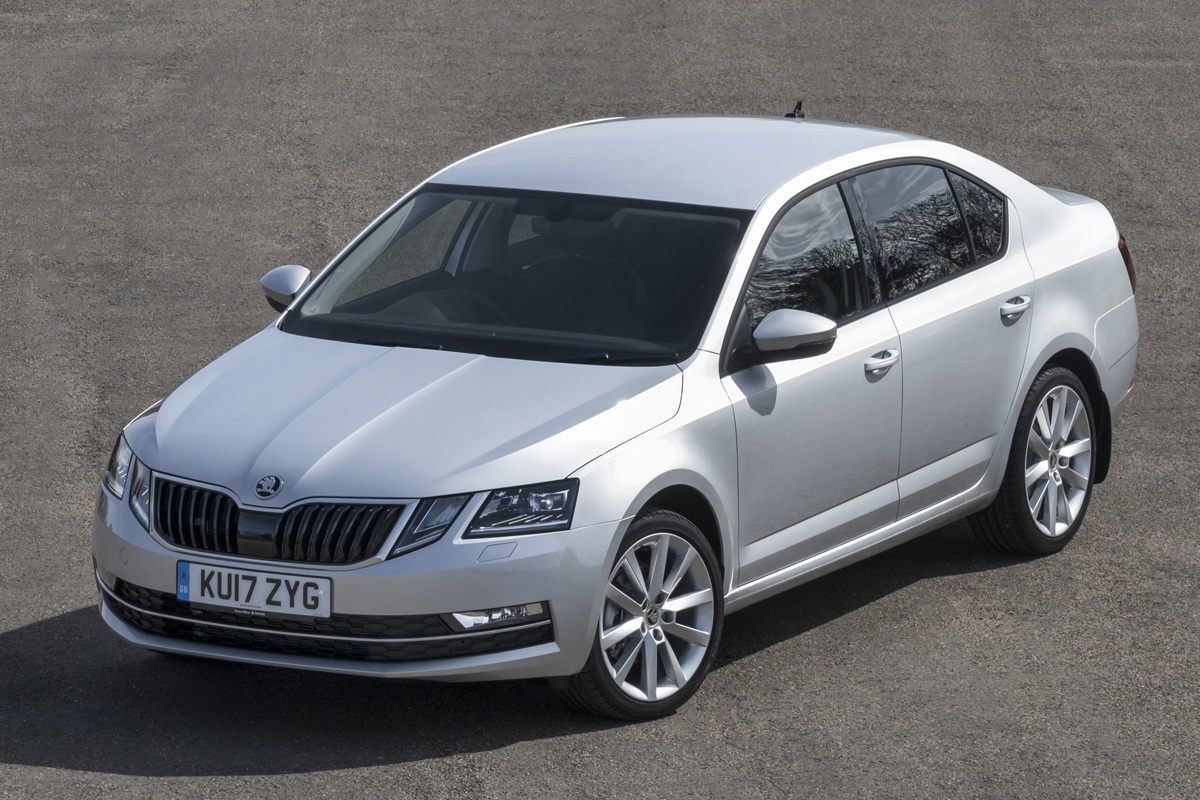 Skoda Octavia
The Skoda Octavia was replaced with an all-new Skoda Octavia model in 2020 and this means there are some great deals on the outgoing model. With a budget of £20,000, you'll get a rich choice of petrol and diesel models, with a manual or fully automatic gearbox.
The Octavia is one of the largest cars in this list. This is very much evident when you sit inside because you get acres of space. The rear seats, for example, are huge and you get the same level of knee room as you'd find in a Mercedes-Benz S-Class. You also get one of the largest boots in the family car class, with 590 litres on offer. That's almost twice as much as the Ford Focus.
The Octavia is great to drive, too, with soft but accurate steering and comfortable ride quality. The Octavia excels on the motorway, but its grippy front-wheel drive set-up also provides lots of grip for twisty A roads. Factor in its generous levels of standard equipment and it's easy to see why the Octavia has been such a winner for Skoda.
If you're browsing in the Netherlands, check out our sister website www.heycar.nl for a huge selection of used cars for sale.