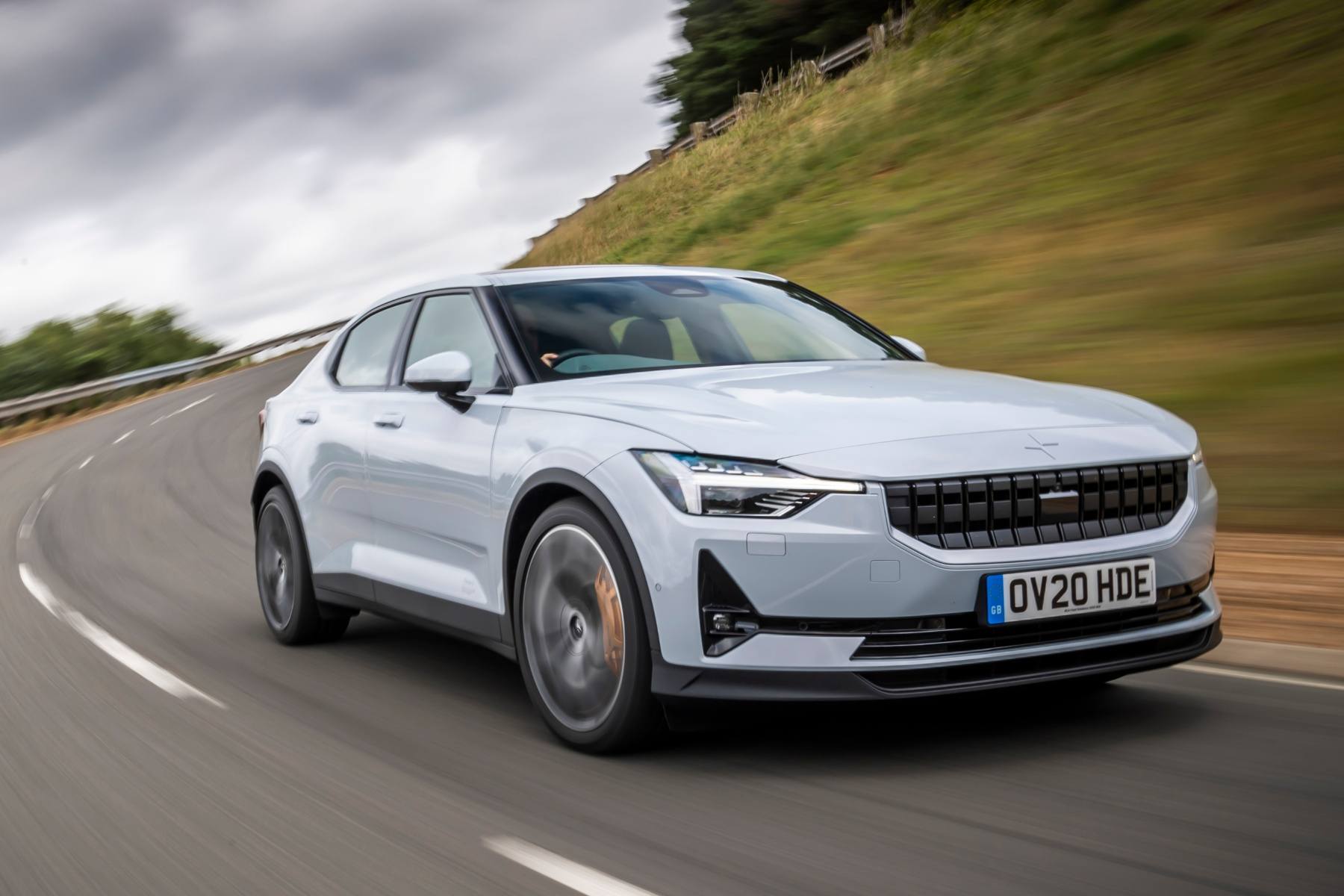 With a massive surge in interest in the last couple of years, what's the best electric car you can buy in the UK?
With huge strides being made in battery tech and functionality, the best electric cars are no longer the alternative, compromised choice they once were. The latest EVs deliver a great mix of performance, comfort and range, with many of the latest electric cars providing upwards of 300 miles plus on a single charge. This kind of range now makes them a viable alternative to a petrol or diesel car, especially as the infrastructure is constantly improving. 
From small electric cars that are perfect round town, to large electric SUVs that are designed to take on the demands of family life, there's an electric car out there to suit pretty much everyone.
As manufacturers focusing their attention on designing and building electric cars in anticipation of combustion engine cars being phased out by 2030, you can expect even more choice in the months to come. If you're ready to buy now though, then these are some of the best electric cars on sale in 2022.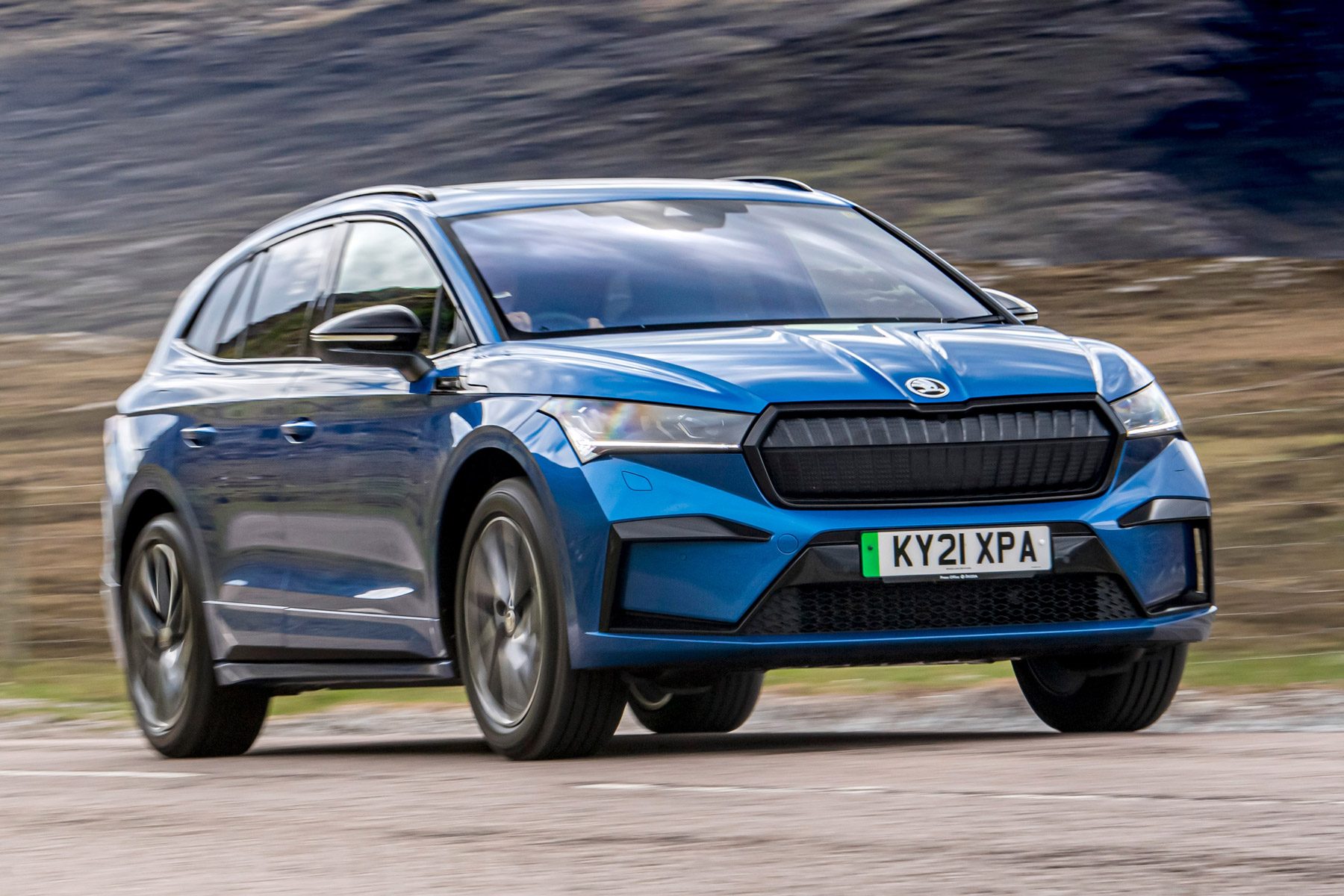 Skoda Enyaq iV
The Skoda Enyaq iV could be the most well-rounded electric car we've seen, and the perfect for family life. Sharing the same platform as the Volkswagen ID.4 and Audi Q4 e-tron, the Enyaq iV is available with two battery sizes. There's a 62kWh version badged iV 60 with a 256-mile electric range, while the 82kWh version (the iV 80) has a stunning 333-mile range. All models are very well equipped, while there's a choice in quality interior trims. The Enyaq's also extremely practical and a good drive.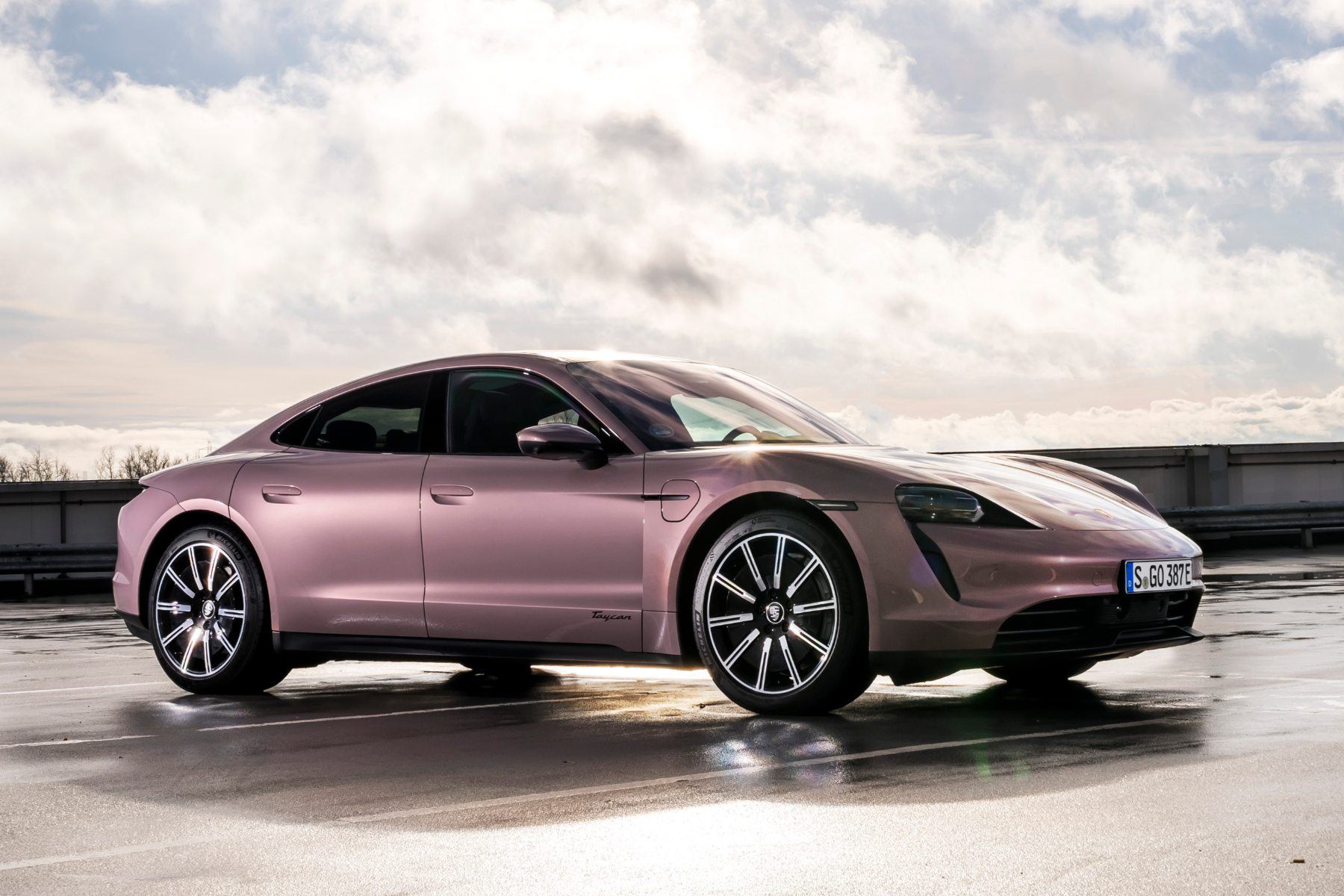 Porsche Taycan
If you think electric cars are dull, then nobody told Porsche. The Taycan is the brand's first ever electric car and not only can it travel over 300 miles, but in many ways it's just as much fun as a 911. Agile to drive, performance is also epic. The standard car is able to go from 0-62mph in 5.4 seconds and the Turbo S version is able to rocket to 60mph in under 3 seconds. Inside and there's ample space for four adults, while the interior quality is excellent. It's certainly pricey, but the Taycan has to be one of the most desirable electric cars you can buy.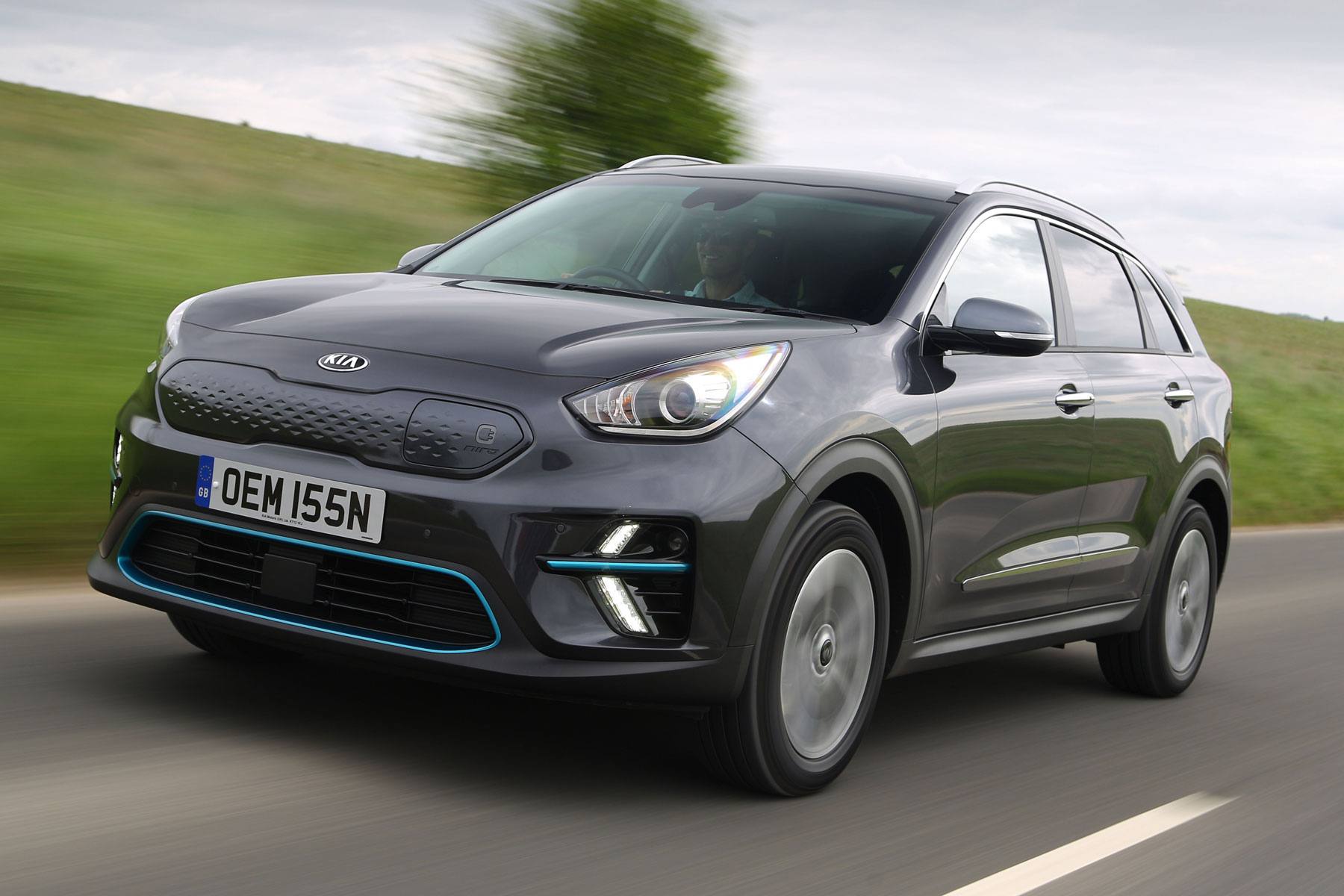 Kia e-Niro
Like the closely-related Hyundai Kona Electric, the Kia e-Niro is a genuinely affordable and useable electric crossover. It's more practical than the Kona, and its official range of up to 282 miles will be enough to convince many people to trade in their petrol or diesel car.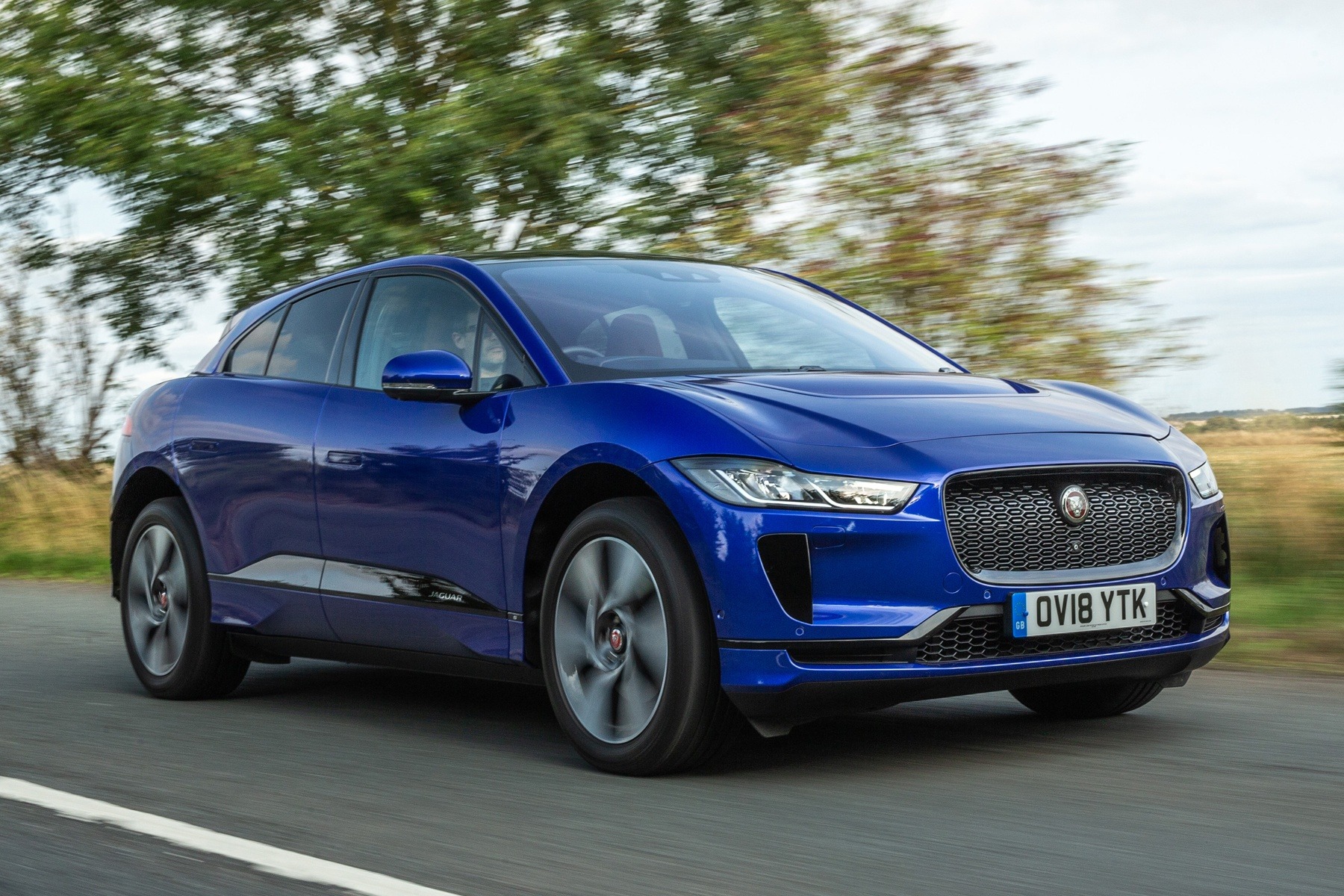 Jaguar I-Pace
Jaguar shocked the world when it beat the premium German manufacturers to the market with its electric SUV. Not only was it the first, the I-Pace is also one of the best - with an impressive 298-mile range. It's also excellent to drive and really looks the part.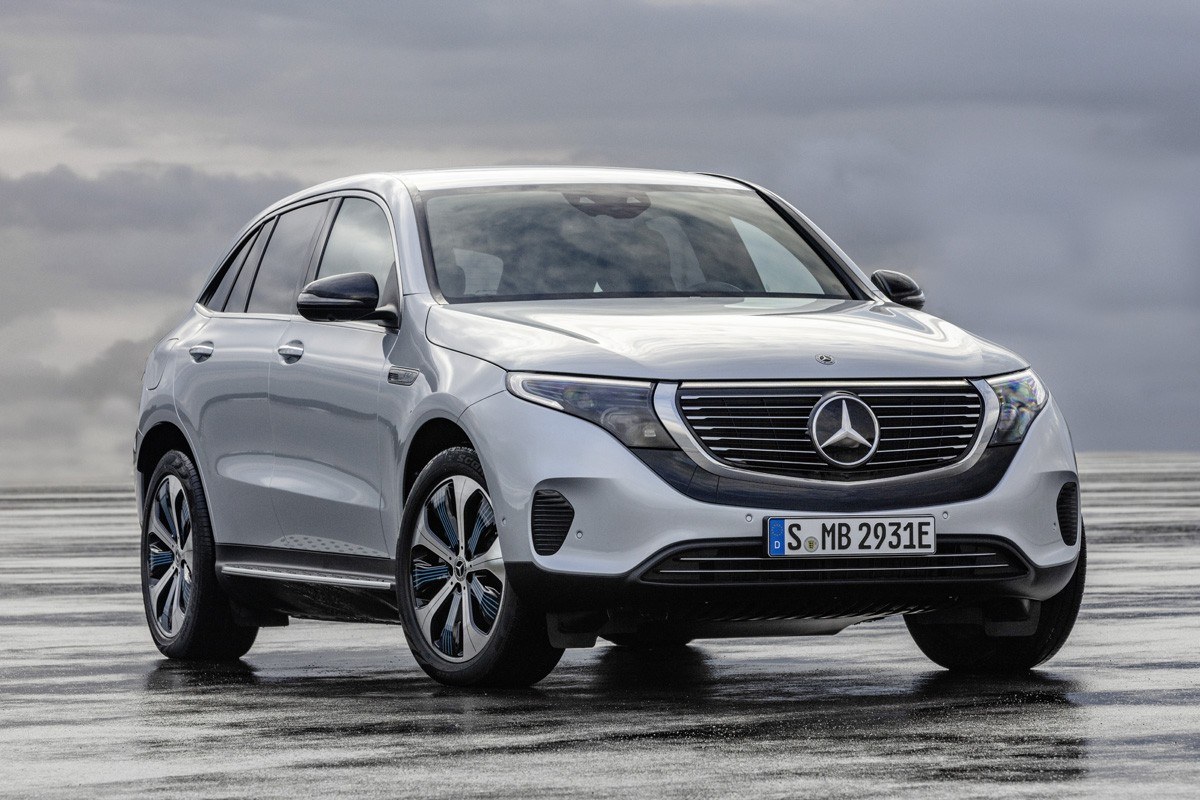 Mercedes-Benz EQC
The new Mercedes-Benz EQC shares a platform with the GLC. It's loaded with technology and has a delightfully premium interior, as you'd expect from a Mercedes-Benz. It's got an official range of 259 miles and prices start at £65,640.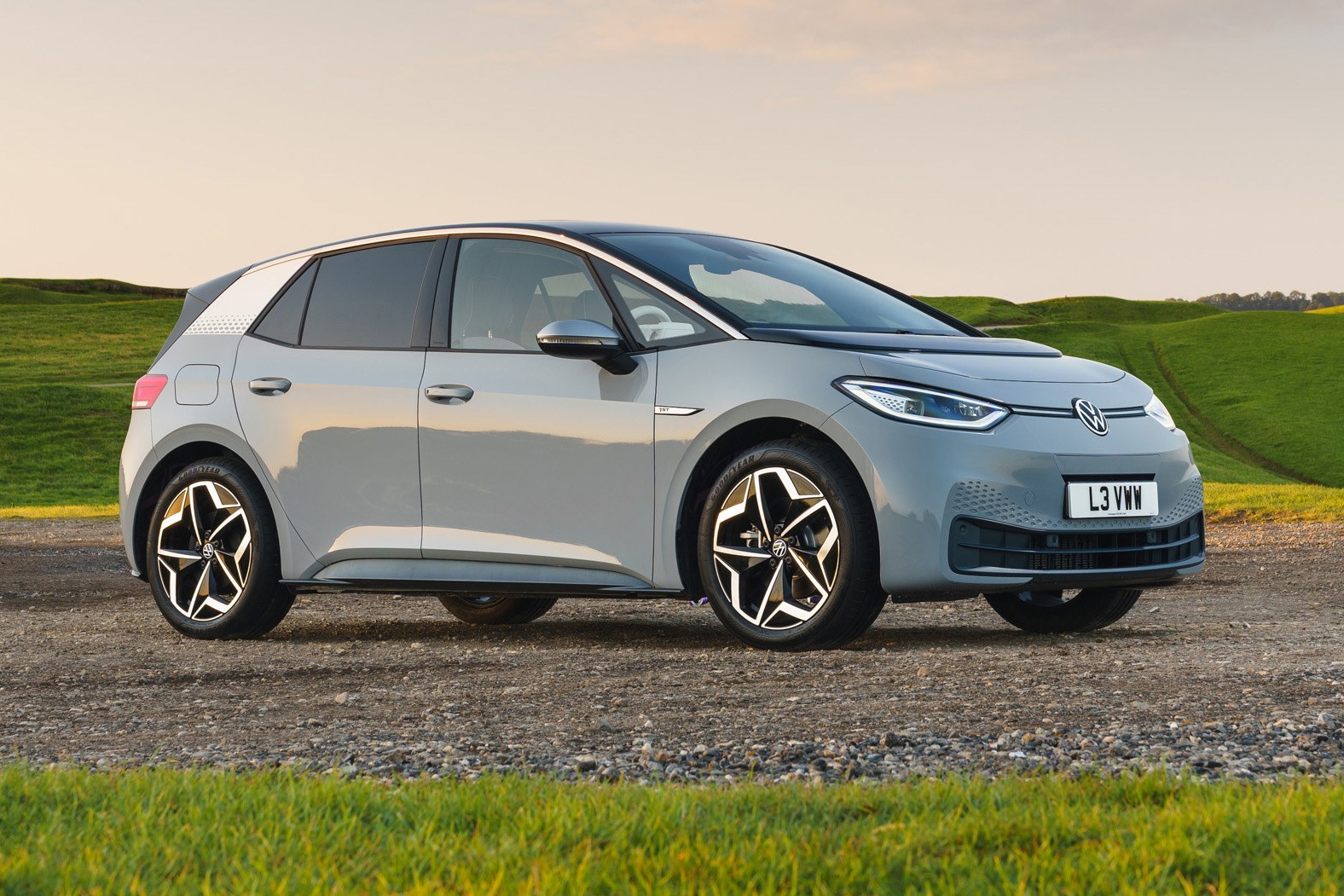 Volkswagen ID.3
The Volkswagen ID.3 is the perfect introduction into electric cars. Easy to drive and easy to live with, think of the ID.3 as an electric Golf. It lacks some of the wow-factor of other electric cars, but it's a brilliant all-round package. There's a choice of battery sizes so you can tailor the ID.3 to your driving needs, so whether you're after something for regular short trips or longer journeys, there's an ID.3 for you. With a nicely designed interior and practical dimensions, the ID.3 is one of the most appealing electric cars you can buy right now.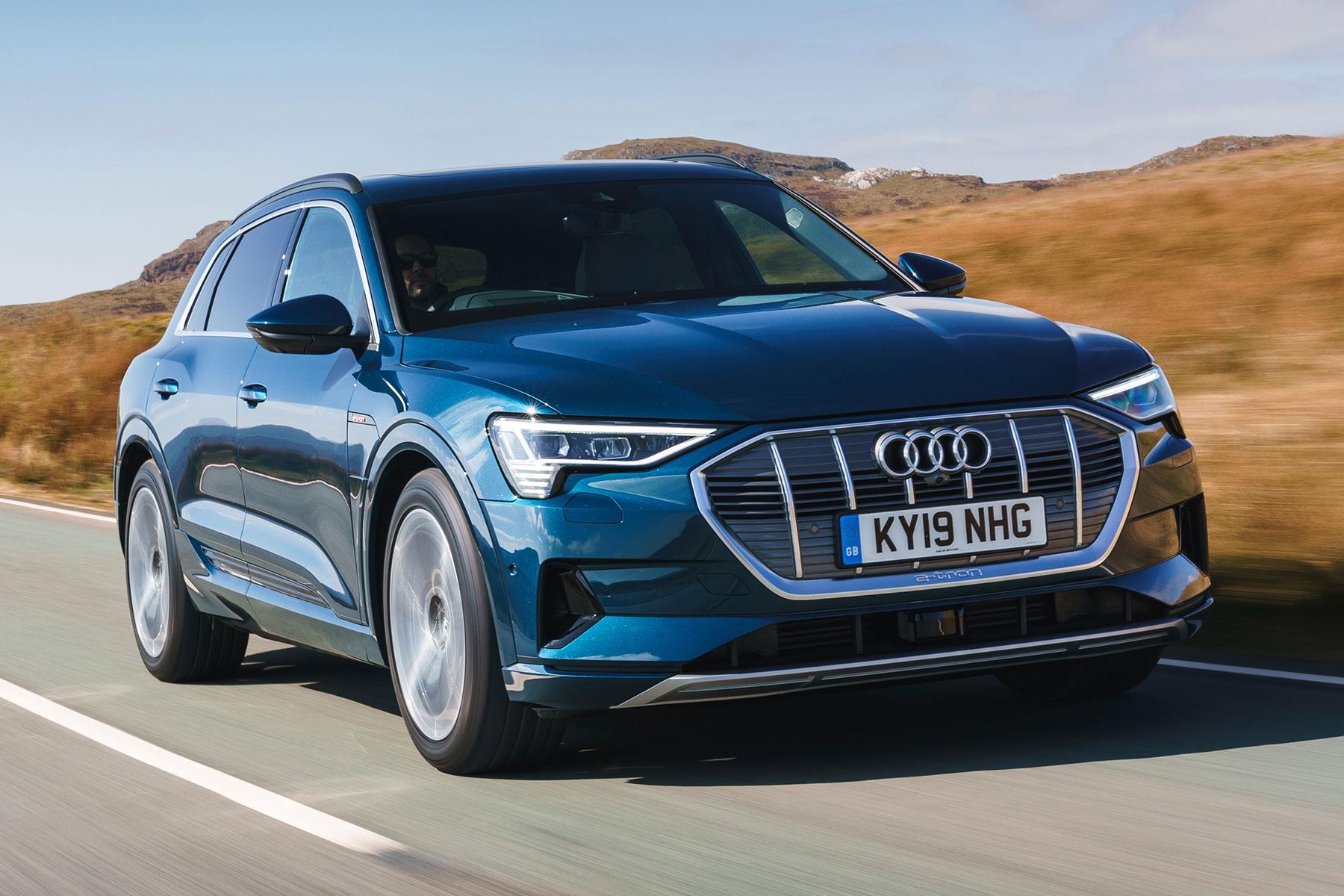 Audi e-tron
Audi's electric SUV is everything you'd expect from an electric Audi: big (and arguably brash), with a well-built interior and lots of clever technology - including optional digital door mirrors. The standard car has a range of 191 miles, while the more powerful e-tron 55 has a maximum range of 252 miles. If you're looking for something a little more sleek with an Audi badge, there's also the e-tron Sportback.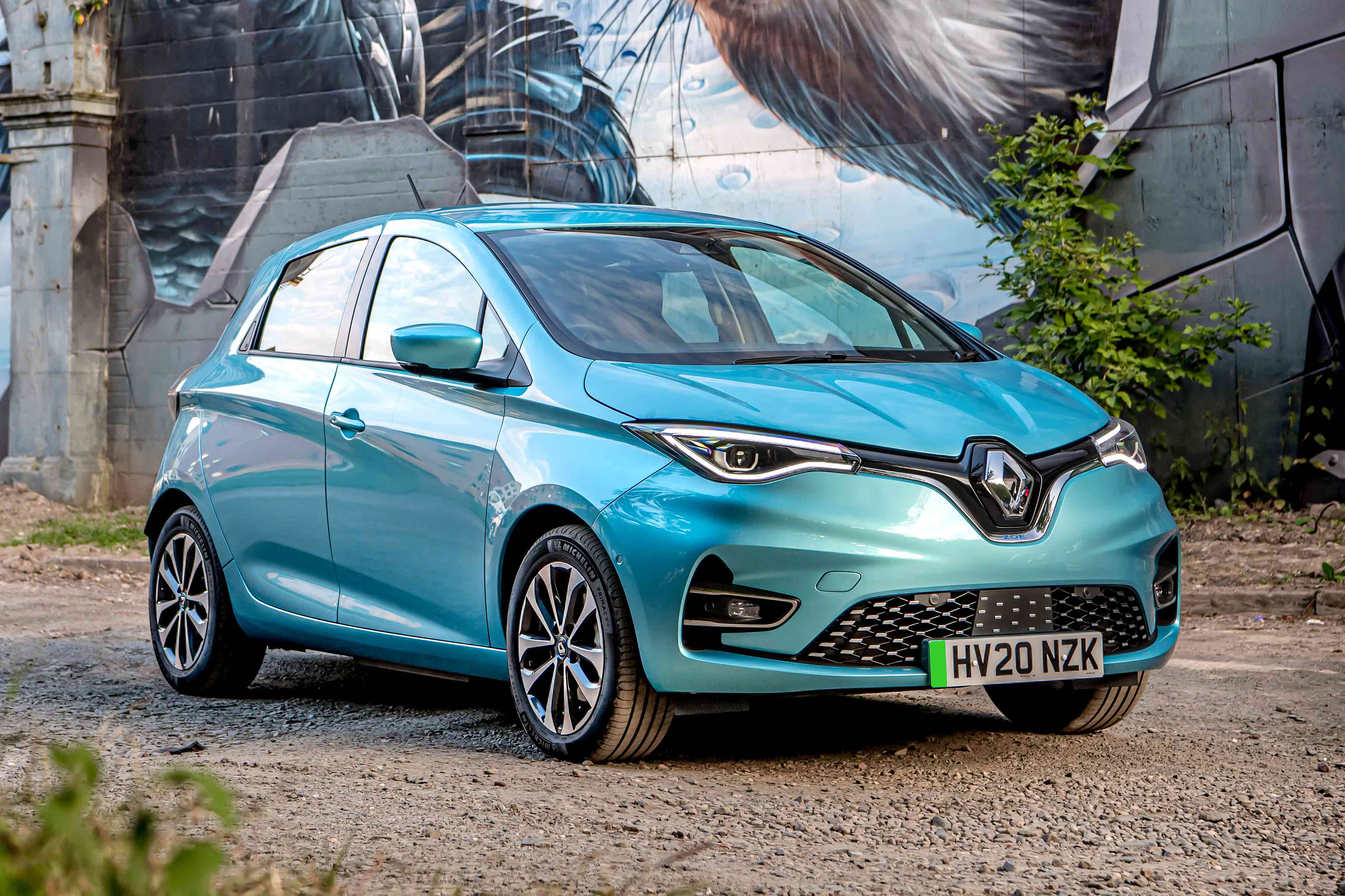 Renault Zoe
In a world that includes electric SUVs capable of transporting a whole family in comfort for hundreds of miles, it's easy to overlook the Renault Zoe. But the little Zoe was designed from the ground-up as an electric car, and the manufacturer's battery rental scheme makes it surprisingly affordable. It does everything you could possibly want from an electric city car.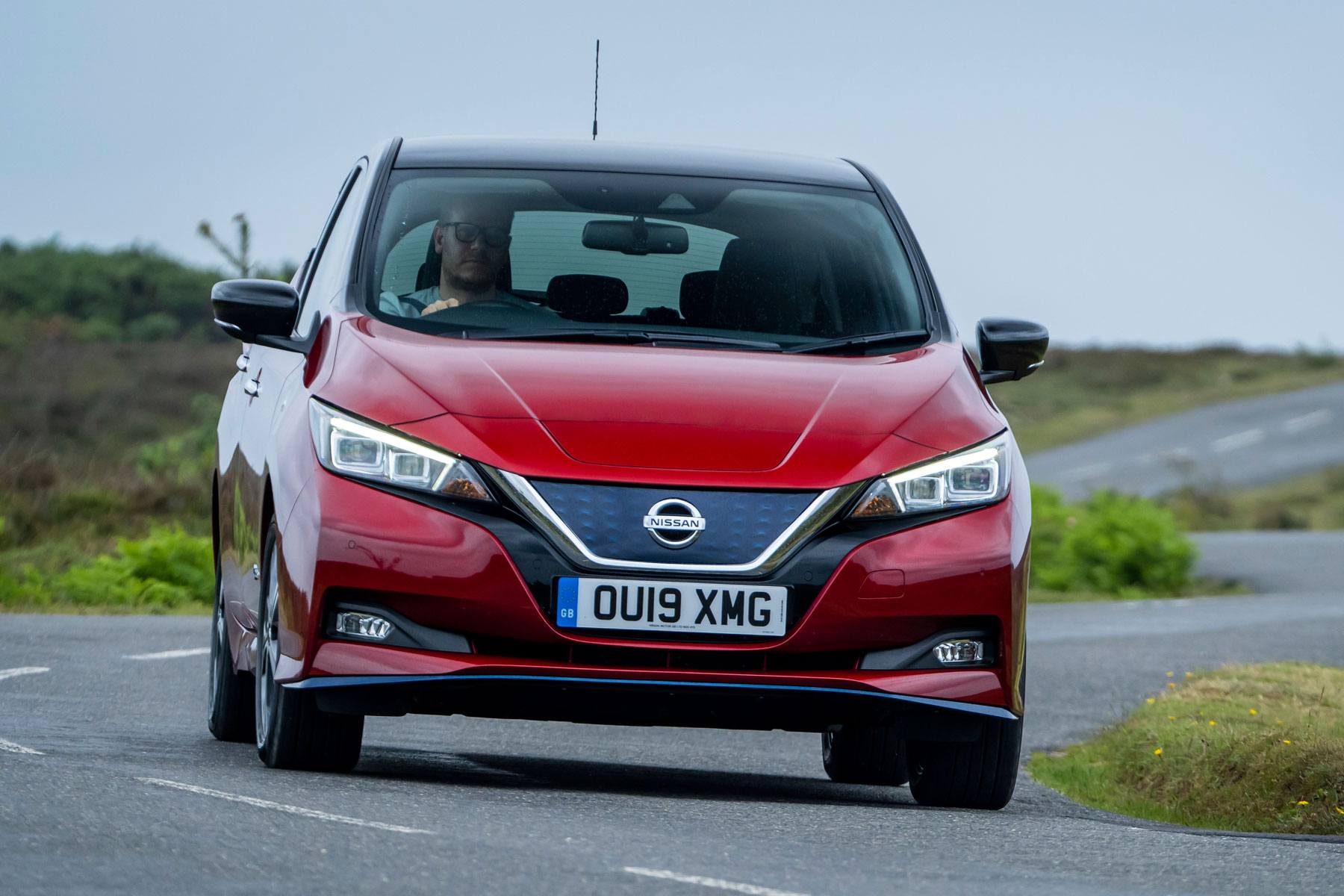 Nissan Leaf
The UK's most popular electric car, the Nissan Leaf does it all without a lot of fuss. It's not a premium electric car, but it's not expensive, either. The standard Leaf model has a range of 168 miles, while the E+ model has a longer range of 239 miles. There's also the clever e-pedal that will change the way you drive around town.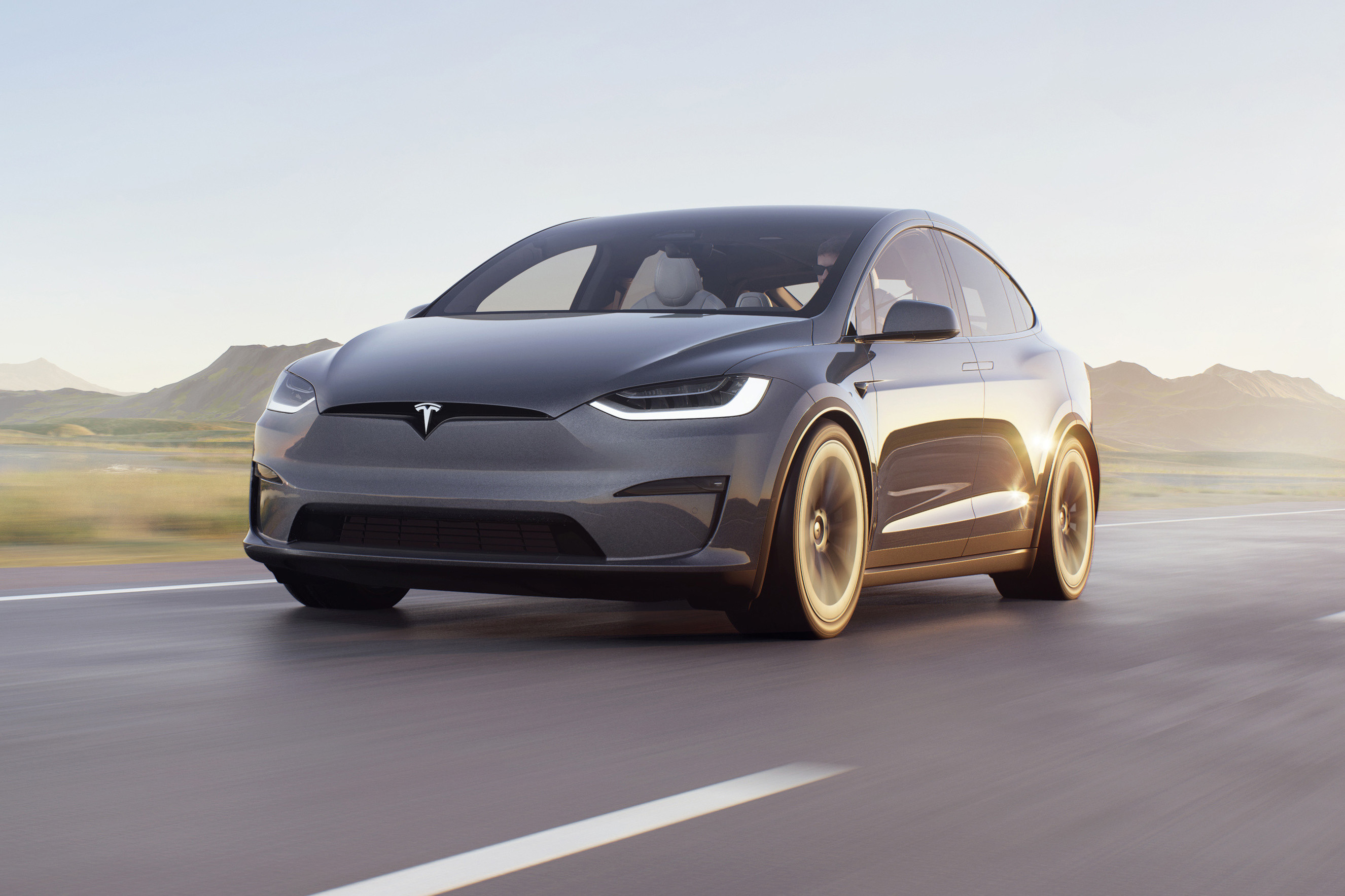 Tesla Model X
In electric car hierarchy, the Tesla Model X is in dream car territory. Priciest versions cost more than £100,000 - and understandably so, with their 300-mile range and 0-60mph time of just 2.7 seconds (no, that's not a typo). Not only is it quick, it also has seven seats and enough space for all the family. It can even tow a caravan.
What is the best electric car to buy?
The best electric car to buy in the UK depends on your needs and budget. If you're looking for a small electric car to do the school run or regular short commutes, then something like the Peugeot e-208 is a great choice. If you're looking for something a little larger, then check out the Volkswagen ID.3, while the Skoda Enyaq iV is a brilliant choice if you're looking for a large EV to replace your current family car. 
What is the best electric car for range?
For a lot of potential electric car buyers who want the flexibilty to travel long distances, the best electric cars are those that able to cover big trips without the need to be constantly topped up. 
The electric car with the longest range right now is the Mercedes-Benz EQS, with the 450+ models delivering a claimed WLTP range of 453 miles. If you're looking for something a bit more affordable however, then the Mustang Mach-E has a range of up to 379 miles. 
Will all cars be electric in 2030?
All conventional petrol and diesel car sales will end by 2030 under UK Government plans, though you won't just be limited to electric cars when the legislation comes into force. Hybrid cars will also be available until 2035 provided they can travel a 'significant' distance. Petrol and diesel cars will still be allowed on the road though, while you'll still be able to buy and sell used petrol and diesel cars. 
More electric and hybrid car guides