Are you struggling to find a large family car to meet your budget? Our used car experts has searched the market to find the best used family cars under £10,000.
In most cases, these models are sold by approved dealers with long warranties and a full 12-month MoT. 
Each of these used family cars is less than five years old and available with petrol or diesel power. In many cases, you will also get the option of a manual or automatic gearbox. If you are looking for a low price family car, these are the top 10 cars for you.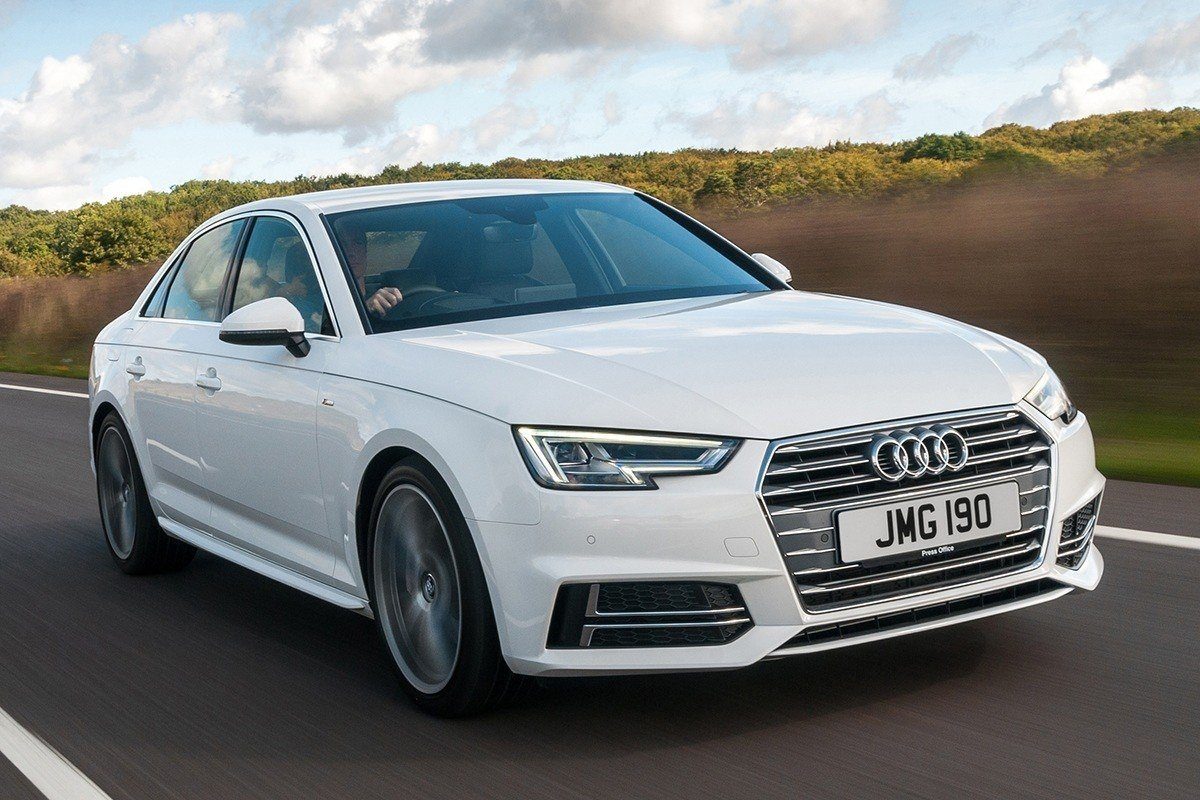 Audi A4
The Audi A4 has the best interior of any car in this list and we rate it as something of a bargain for £10,000. At this price point, you'll get a smart five-year-old diesel in a decent mid-spec with modest mileage. The Audi A4 isn't as involving to drive as the BMW 3 Series, with its soft suspension and slightly overpowered steering numbing the road handling. However, as a premium package, the A4 has lots to offer family car buyers who want a classy and comfortable saloon. The interior is a thing of beauty with class-leading refinement and one of the best infotainment systems in the family car business. You also get lots of space, which makes the Audi A4 a pleasure to drive and travel in. 
BMW 3 Series
Proof that you can enjoy the finer things in life on a strict budget, the previous generation BMW 3 Series is an affordable and stylish family car that blends sports car road handling with low fuel costs. We rate it as one of the very best used family cars for £10,000. One of the good things about the 3 Series is the breadth of choice. There are lots of petrol and diesel models available, in either saloon or estate body style. All versions of the 3 Series are good to drive, with smooth and accurate steering. The rear-wheel-drive set-up is perfectly balanced, too. A budget of £10,000 will open up a rich choice of four-cylinder petrol and diesels (badged 320i and 320d respectively) with the latter returning up to 60mpg.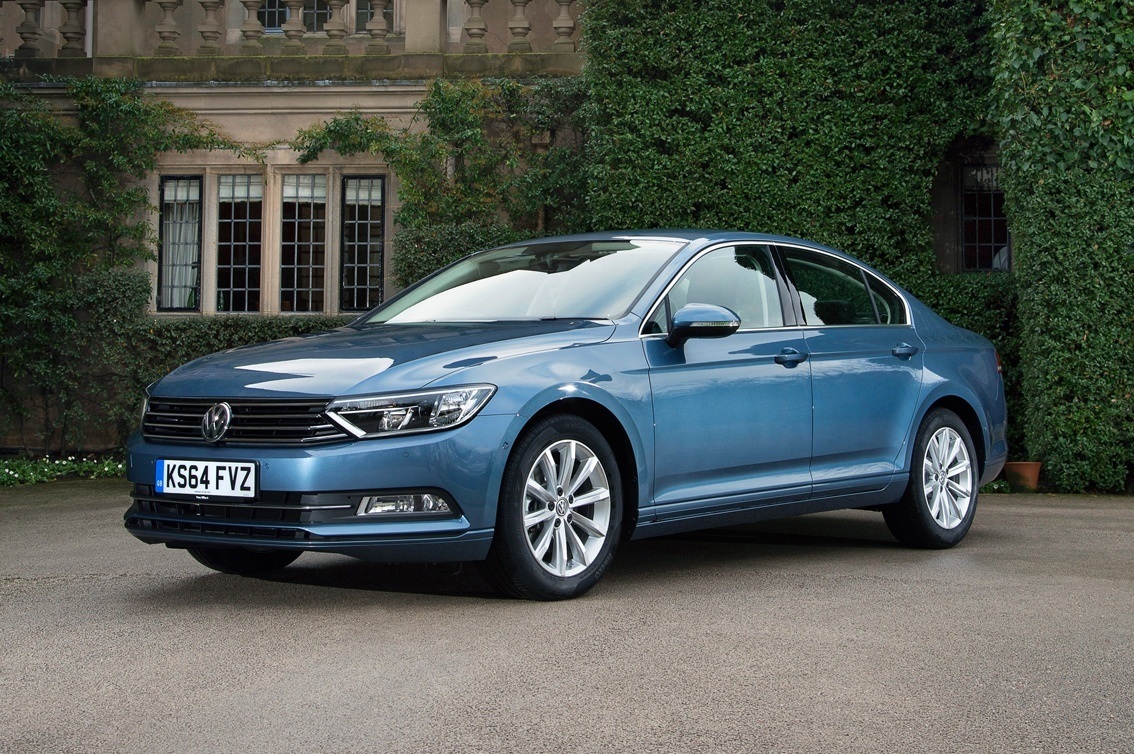 Volkswagen Passat
Few cars master the art of understated class as well as the Volkswagen Passat. Not only do you get a good choice of petrol and diesel engines, but there is also the option of saloon or estate body styles. If you want a spacious and practical family car, the Volkswagen Passat won't disappoint. The interior mirrors the smart and neat design of the Audi A4, while head and legroom is generous across both rows of seats. The Volkswagen Passat is a large family car, but it hides its size well on the road with agile and refined handling. If you want some added razmataz, search for a Volkswagen Passat fitted with the optional Dynamic Chassis Control system. This allows you to adjust the suspension settings - Comfort, Sport, Individual and Normal - to match your driving style or road condition.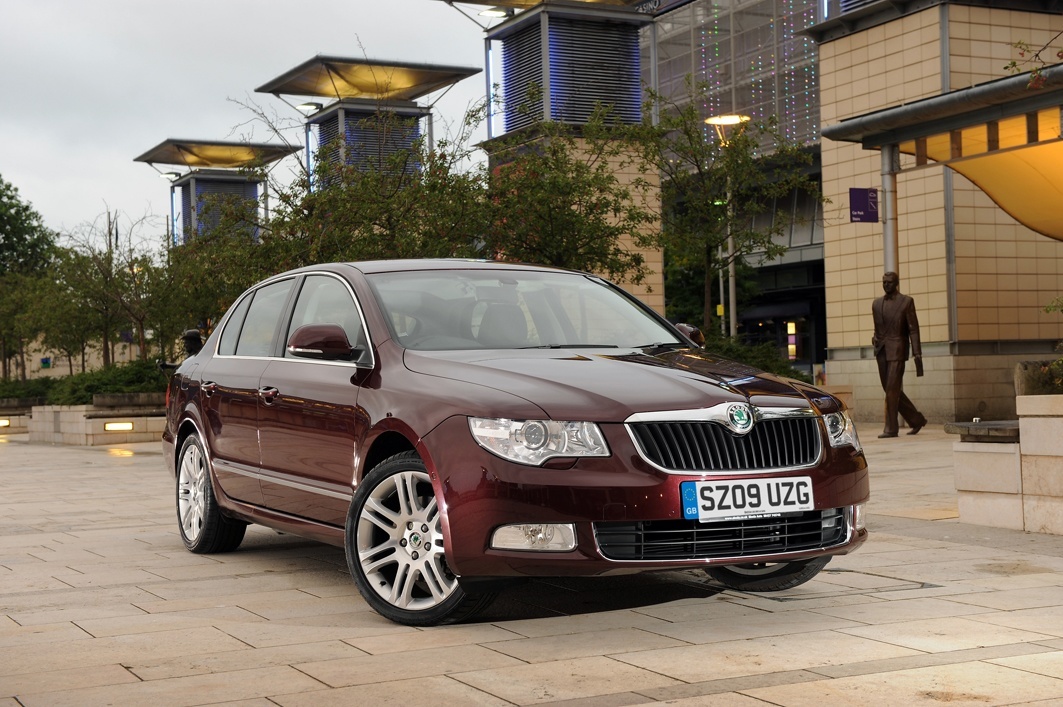 Skoda Superb
Car badge snobs should look away now - because we are about to recommend the Skoda Superb. Often shunned by people with preconceived ideas about the Czech carmaker, the Skoda Superb is one of the best kept used family car car secrets. Loved by taxi drivers and airport shuttle firms, the Skoda Superb has acres of storage and a wonderfully refined driving manner that puts many of its pricier rivals to shame. The interior quality is first class, while even basic models are fitted with all of the mod cons a growing family could ever ask for in a car. Most of the Skoda Superb for sale at £10,000 are diesel, which will be perfect if you need a long-legged and efficient cruiser that will cater for your computing during the week and your family car needs at the weekend.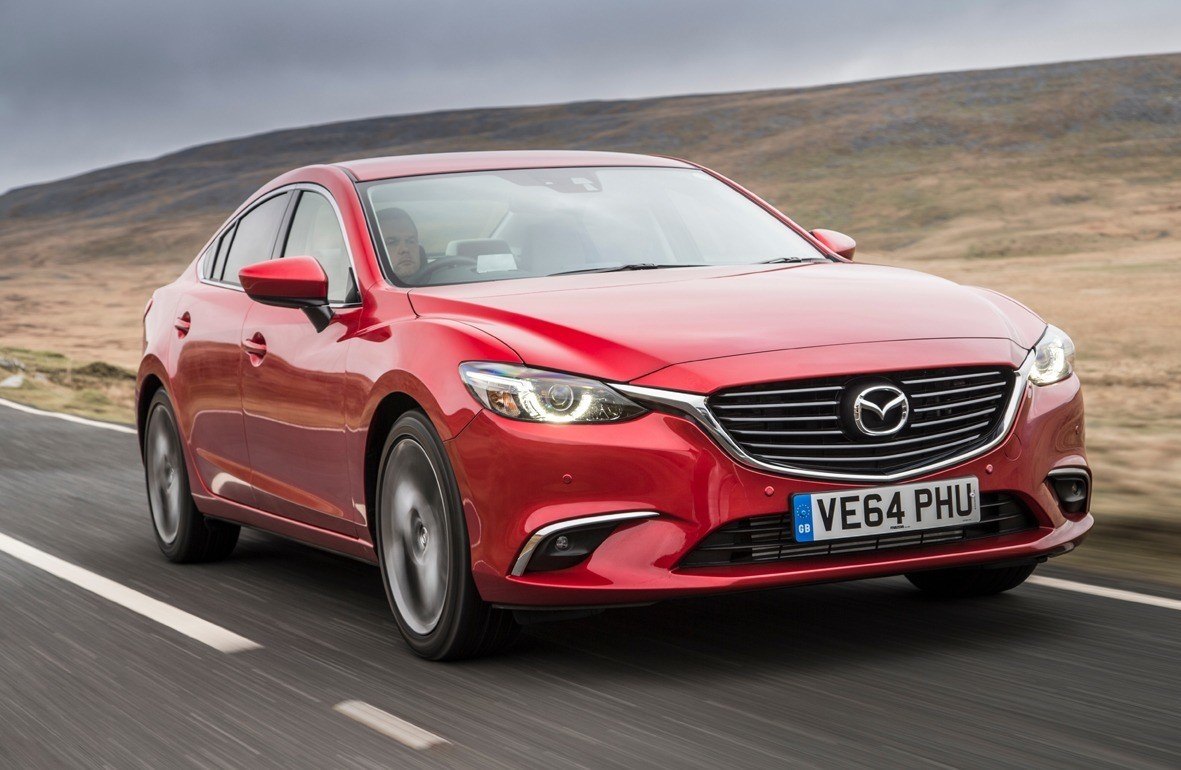 Mazda 6
The Mazda 6 is a classy family car that majors on value. All versions of the Mazda 6 are well-equipped as standard while a budget of £10,000 should secure a mid-spec model with things like cruise control, touchscreen navigation and lumbar adjustment for the driver's seat all included as standard. Unlike its premium family car rivals, a £10,000 budget will get you a Mazda 6 that's three or four years old with a dealer stamped service history. If you cover long distances on a regular basis then the 2.2-litre diesel will be the engine of choice, due to its affordable fuel costs of 60mpg and punchy low-gear performance. The Mazda 6 is also offered with an impressive 2.0-litre petrol engine that returns an advertised 51mpg.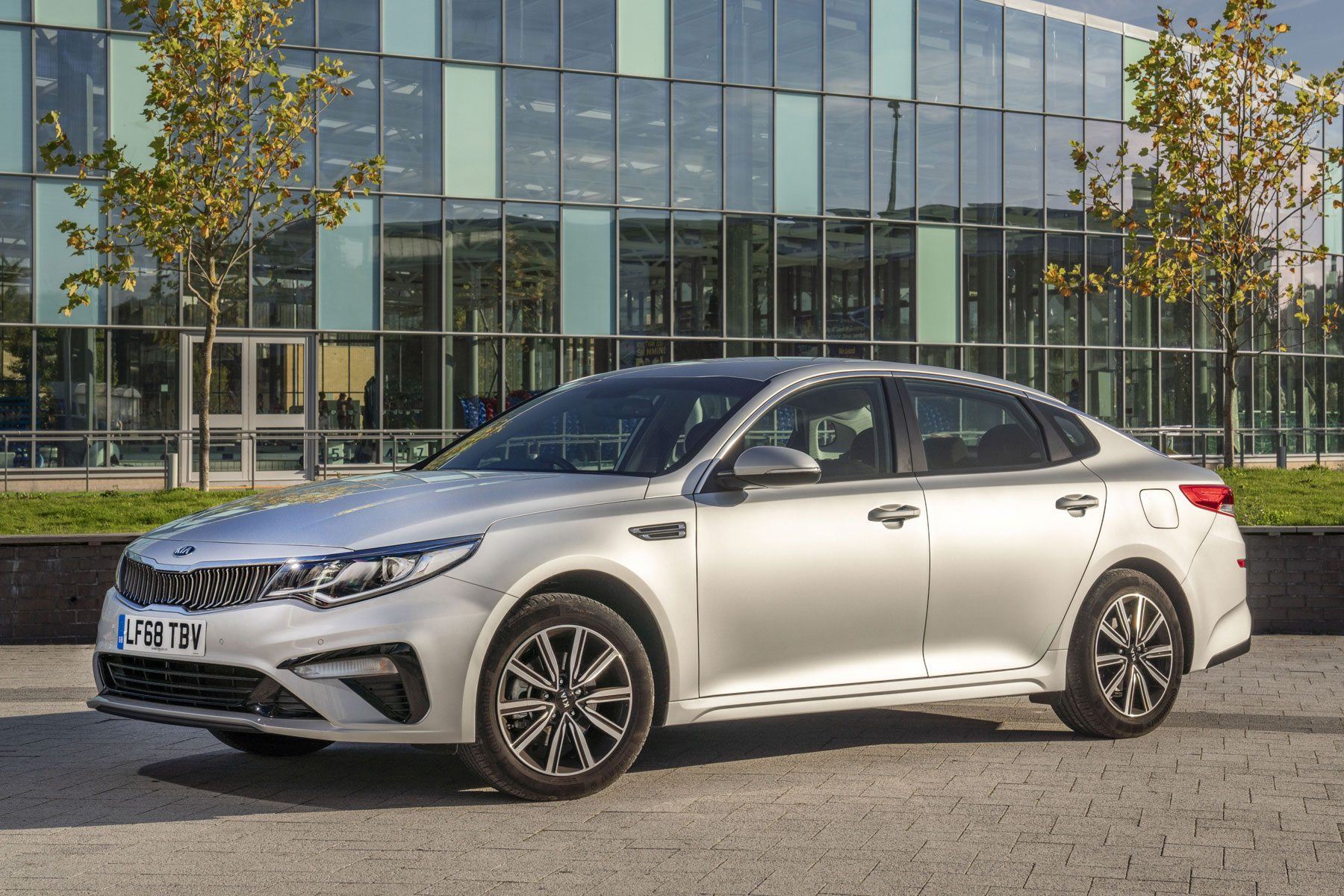 Kia Optima
The best used family car you've never heard of, the Kia Optima is a value-packed bundle of automotive joy. All versions are ridiculously well-equipped as standard and supplied with a seven-year Kia warranty as standard. The Optima was discontinued in 2019, which means it's something of a used car bargain today. A budget of £10,000 will get you a three-year-old Kia Optima with a huge chunk of its manufacturer warranty still left to run. Entry-level Kia Optima 2 models get automatic lights, dual-zone climate control and touchscreen navigation. Find one of the range-topping Kia Optima 4 models and you'll get limo-like luxury, with leather seats that can be individually heated or cooled in the front.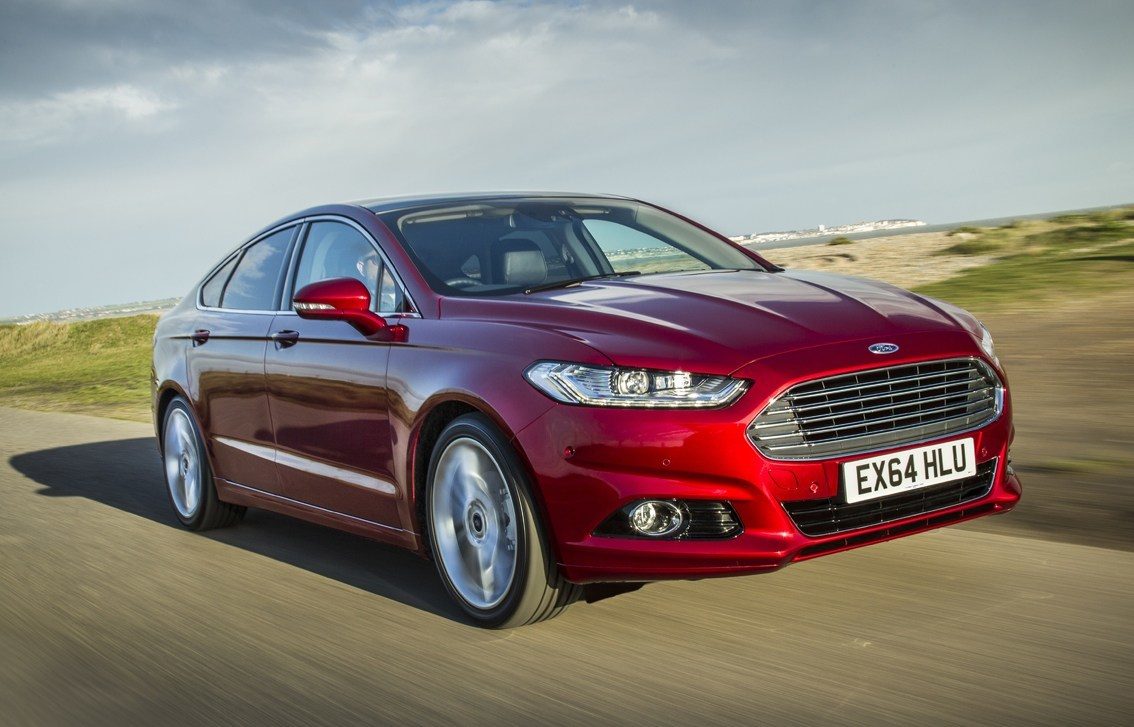 Ford Mondeo
The Ford Mondeo is one of the most rounded family cars you can get. Good to drive, practical and comfortable, this big Ford is perfect for families who want a large car that is big on ability and low on price. We rate the Ford Mondeo as one of the best large family cars for road handling. The steering is sharp and nicely weighted, which means you can take a lot of enjoyment by hurrying the Ford Mondeo along a twisty A road. A budget of £10,000 will get you a 2.0-litre diesel that's under five years old and backed by a full dealer service history. The interior of the Ford Mondeo is perfect for young families, thanks to its large 541-litre boot. The rear seats are also large and have a pair of Isofix anchor points for child seats. 
Toyota Prius
Finding a Toyota Prius for £10,000 can, at times, be a little challenging. Why? Because taxi drivers love these cars and snap them up at any given opportunity. However, despite the competition, we think it's well worth the effort to buy one of these reliable and efficient family cars. It's easy to see why professional drivers rate the Toyota Prius so highly - it's cheap as the proverbial chips to run. Advertised fuel economy is around 70mpg, while the 1.8-litre petrol hybrid is silky smooth to drive. The interior is roomy and a family of four will have little trouble getting comfortable, thanks to the generous levels of shoulder and knee space. We rate the seats in the Toyota Prius as the best back and upper leg support, which means you can cover long journeys and still feel fresh and sprightly when you reach your destination.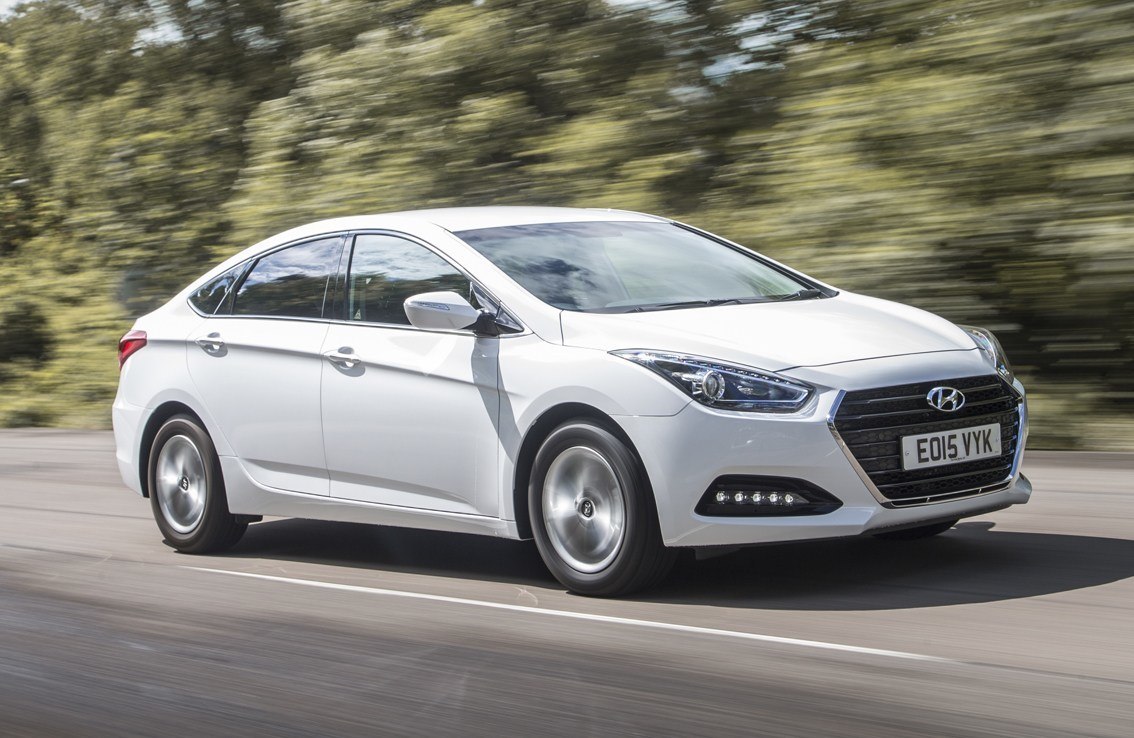 Hyundai i40
The Hyundai i40 is a family car that falls into the 'safe and sensible' bracket of car ownership. Admittedly, it's not particularly exciting to drive, but like the Kia Optima, it majors on value. Standard equipment is high across the range, which means you shouldn't have to look too hard to find a Hyundai i40 model with touchscreen navigation, reversing camera and cruise control. If running costs are key, the 1.7-litre diesel will be the engine of choice. It can return up to 65mpg, according to the advertised figures. Factor in the high level of equipment that's expected to be standard and the Hyundai i40 makes a lot of sense as a cheap used buy.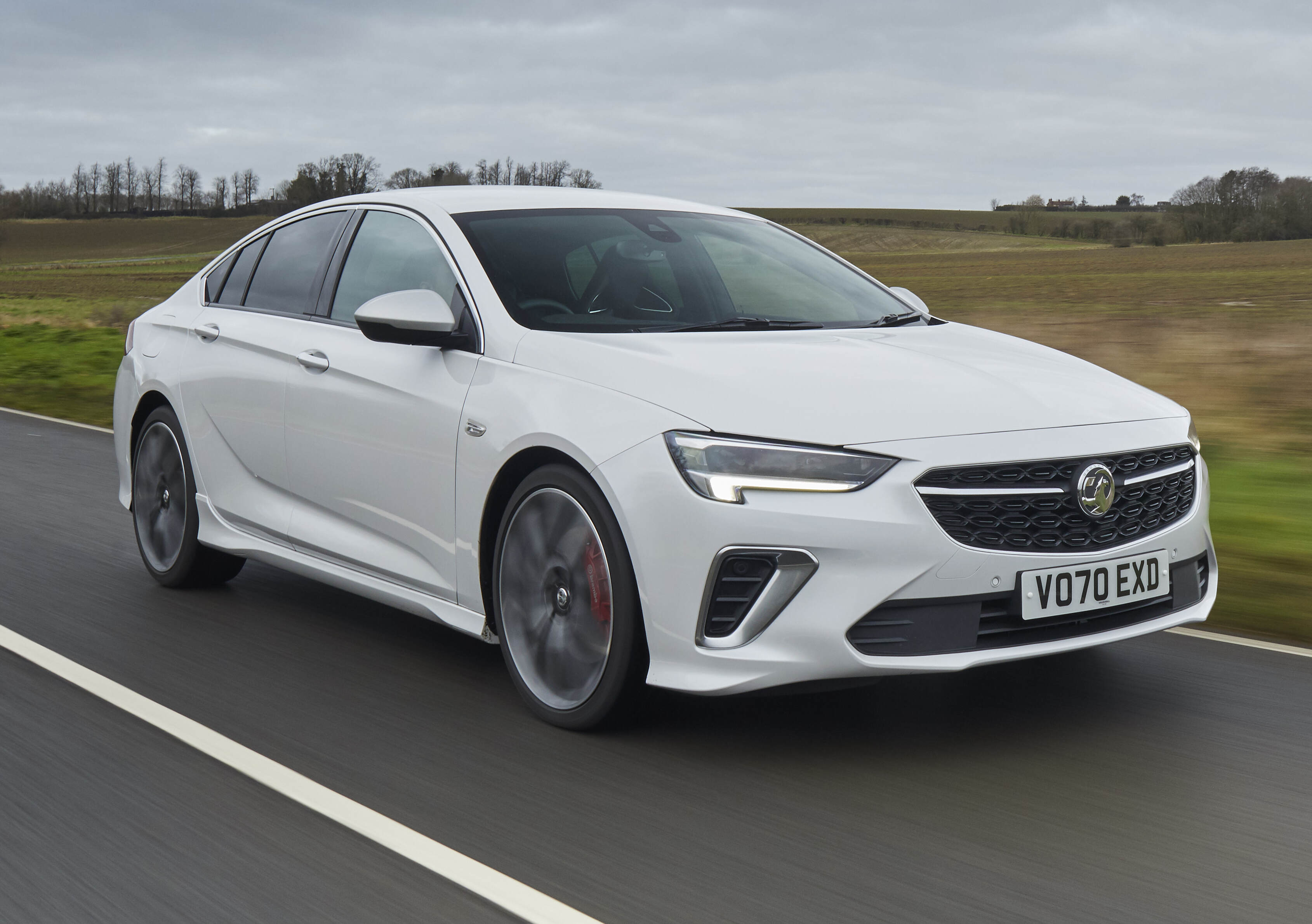 Vauxhall Insignia Grand Sport
Few used family cars are as plentiful on the used market as the Vauxhall Insignia. In short, there are thousands of secondhand models available and this means you can afford to be quite choosey when buying one. The 1.6 and 2.0-litre diesels offer the best fuel economy, with Vauxhall advertising up to 70mpg. If you don't cover the daily mileage to justify a diesel then the 1.4 turbocharged petrol will be a worthy alternative, with official figures claiming up to 53mpg. The Insignia offers lots of space and comfort, which explains why it's so popular with company car drivers. The quality of the plastics and trims might be a little on the dull side, but this large Vauxhall is well screwed together and good value as a second-hand buy.