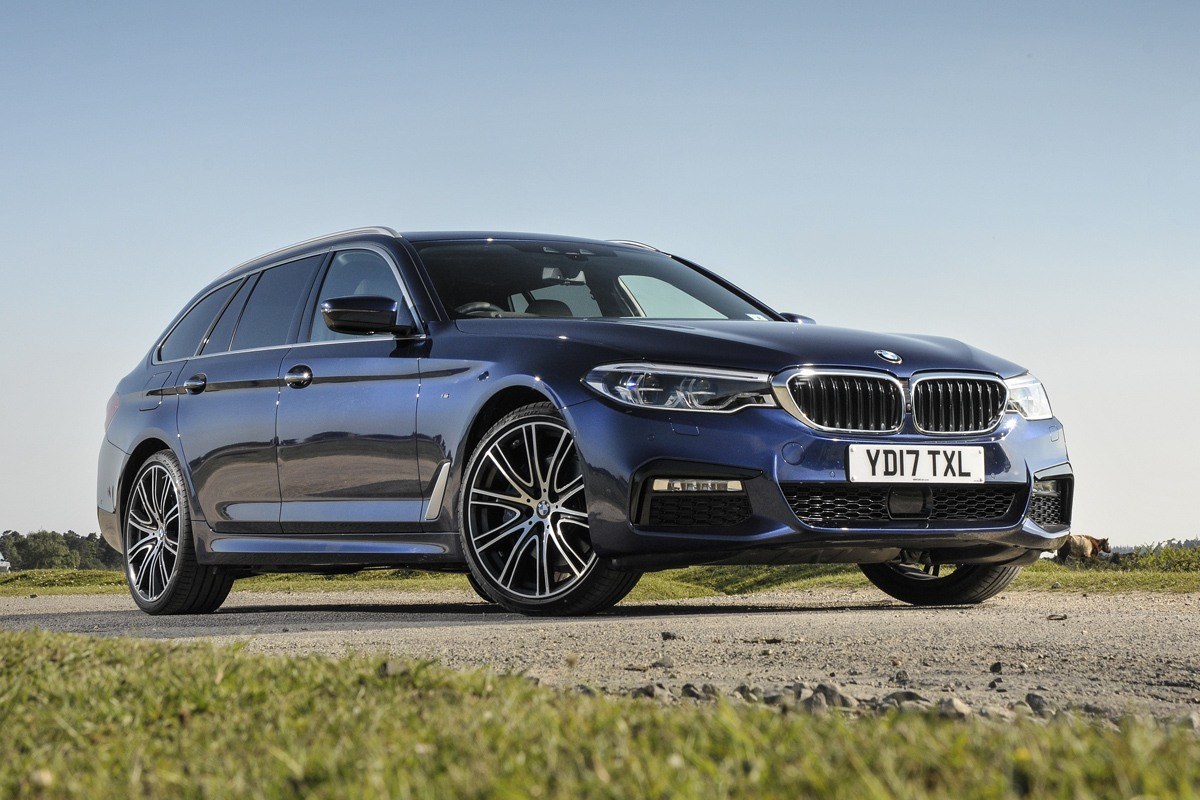 Estate cars don't need to be boxy, ugly cars that are only owned by gardeners, photographers and those with large dogs.
The best estate cars are now as good to drive as their saloon and hatch counterparts, yet offer more practicality than many of the best SUVs.
Here is our pick of the 10 best estate cars you can buy in 2022, based on fuel economy, performance, practicality, comfort and style across a range of budgets.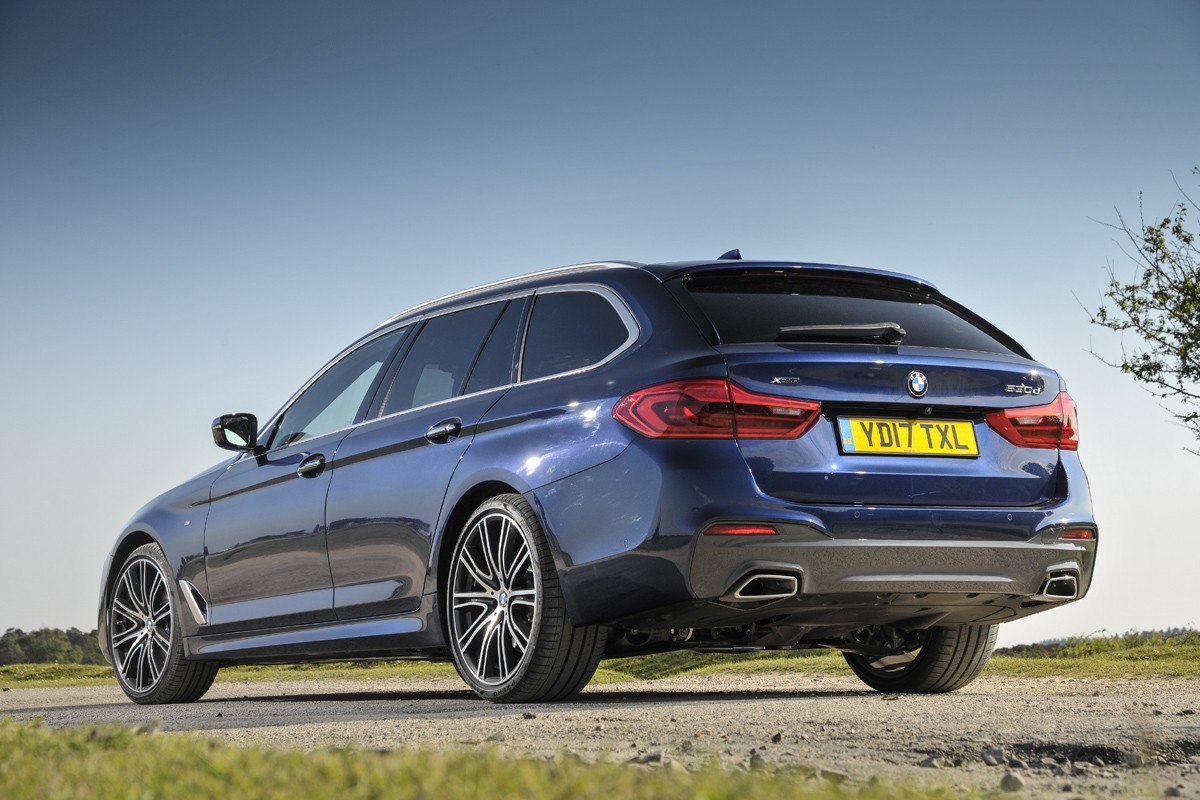 BMW 5 Series Touring
If you want the best estate car on the market, the 2017-onwards BMW 5 Series Touring makes a very good case for itself. It's every inch the upmarket estate it presents itself as, with a beautifully finished interior, excellent refinement and a huge load area. We'd find it hard to argue that it isn't the ultimate estate.
The BMW 5 Series Touring enjoys a 570-litre boot, and while it may not quite match the Mercedes E-Class Estate for cargo space, it makes up for it in terms of its handling capabilities. Whichever engine and trim you go for, the BMW 5 Series Touring is enjoyable to drive with great balance, well weighted steering and reassuring stability. The excellent 520d diesel is the mainstay of the range, offering plenty of performance with strong fuel economy. If you want a bit more oomph, the 530d.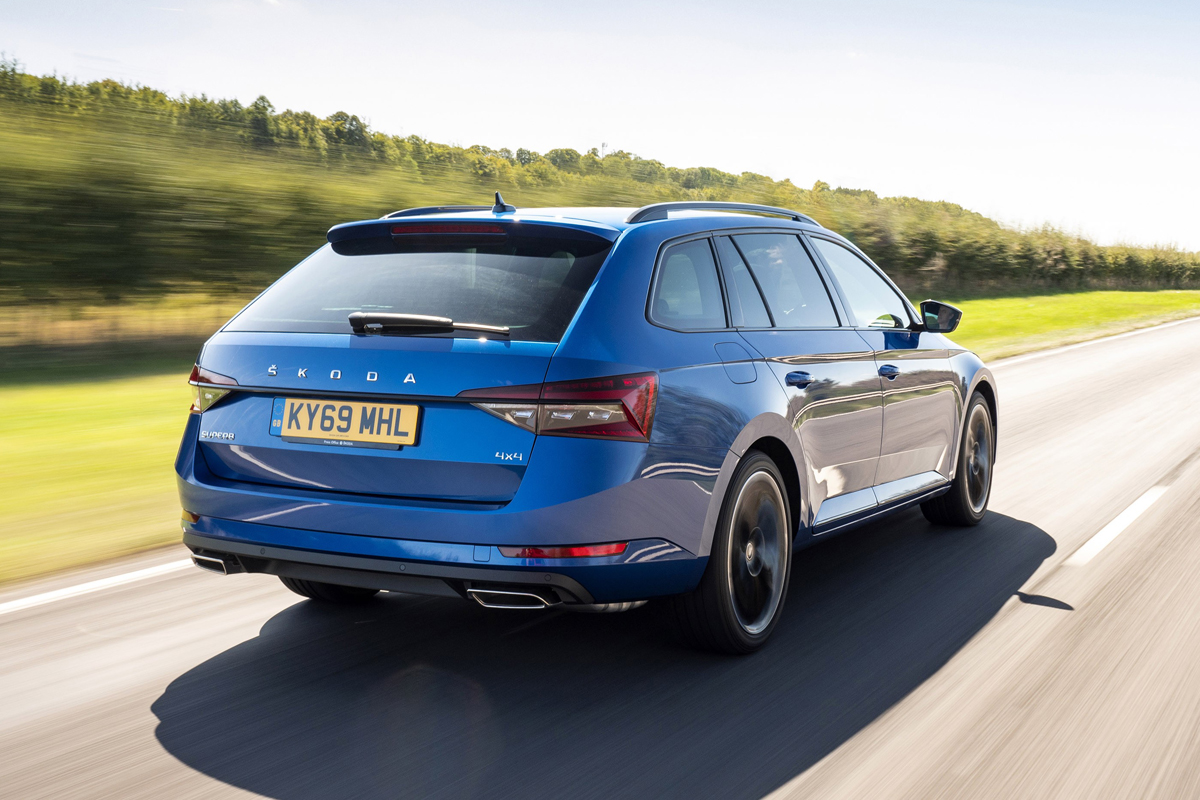 Skoda Superb Estate
The 2015-onwards generation Superb Estate was facelifted in 2019 with minor updates. Why? If it ain't broke, don't fix it. The Skoda Superb Estate remains one of the best estate cars you can buy, offering exceptional value for money and incredible space. That equates to 660 litres with the rear seats in place and 1950 litres with them folded down. Frankly, if you have a lot of stuff to lug about, this is your best option this side of a van. And, unlike the ultra-conservative, smaller Octavia, the Superb has a bit more to its looks.
Even the basic 1.5-litre turbocharged petrol engine available in the Superb Estate actually does a good job, while the 2.0-litre turbocharged petrol (dubbed TSI) comes in 220PS and 272PS versions. The diesels are still the most sensible, though.
Some discount the Skoda Superb Estate for being a bit dull, which is...fair when viewed alongside more premium rivals. However, to do so would be an injustice to a superb car that offers comfort, practicality and a good amount of standard kit.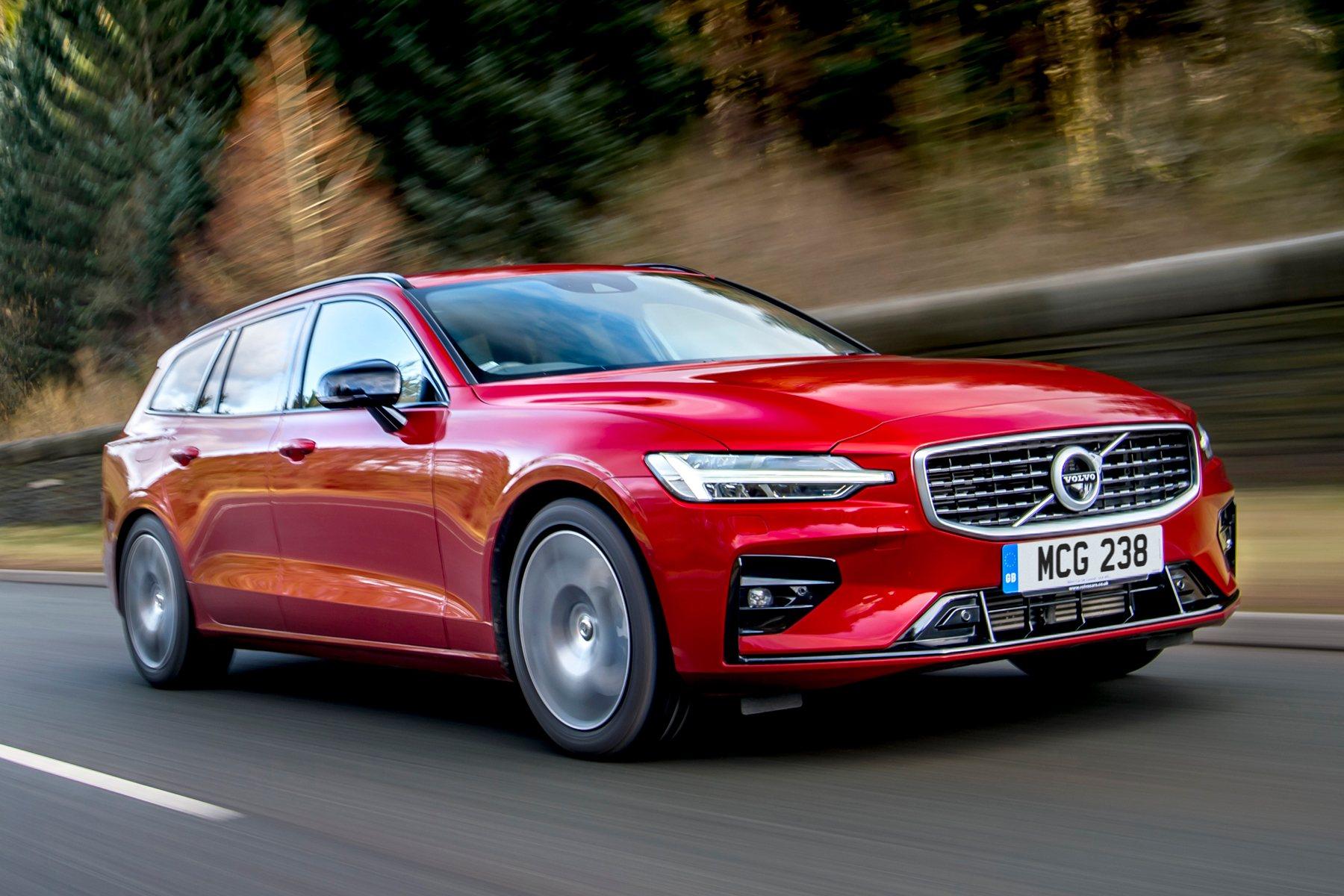 Volvo V60

It's been 25+ years since Volvo stopped making the 240 estate car (you know, the fridge carrier). The Swedish brand may have left behind the right-angled designs of the 80s, but the most recent generation of designs are still clean, boxy and minimalist. The Volvo V60 has to be one of the sharpest looking estate cars you can buy, while offering impressive levels of comfort, luxury and practicality. That's not forgetting the V60's 529-litre boot space, and edges out premium rivals - beating both the BMW 3 Series Touring and Audi A4 Avant.
All models come with an electric tailgate and the wide-opening and broad space means it can carry bulky and awkward items. Inside the V60's cabin, it's about as minimalist as it gets. The interior is dominated by the 9-inch portrait touchscreen sitting centrally on the dashboard and the number of buttons elsewhere is very limited.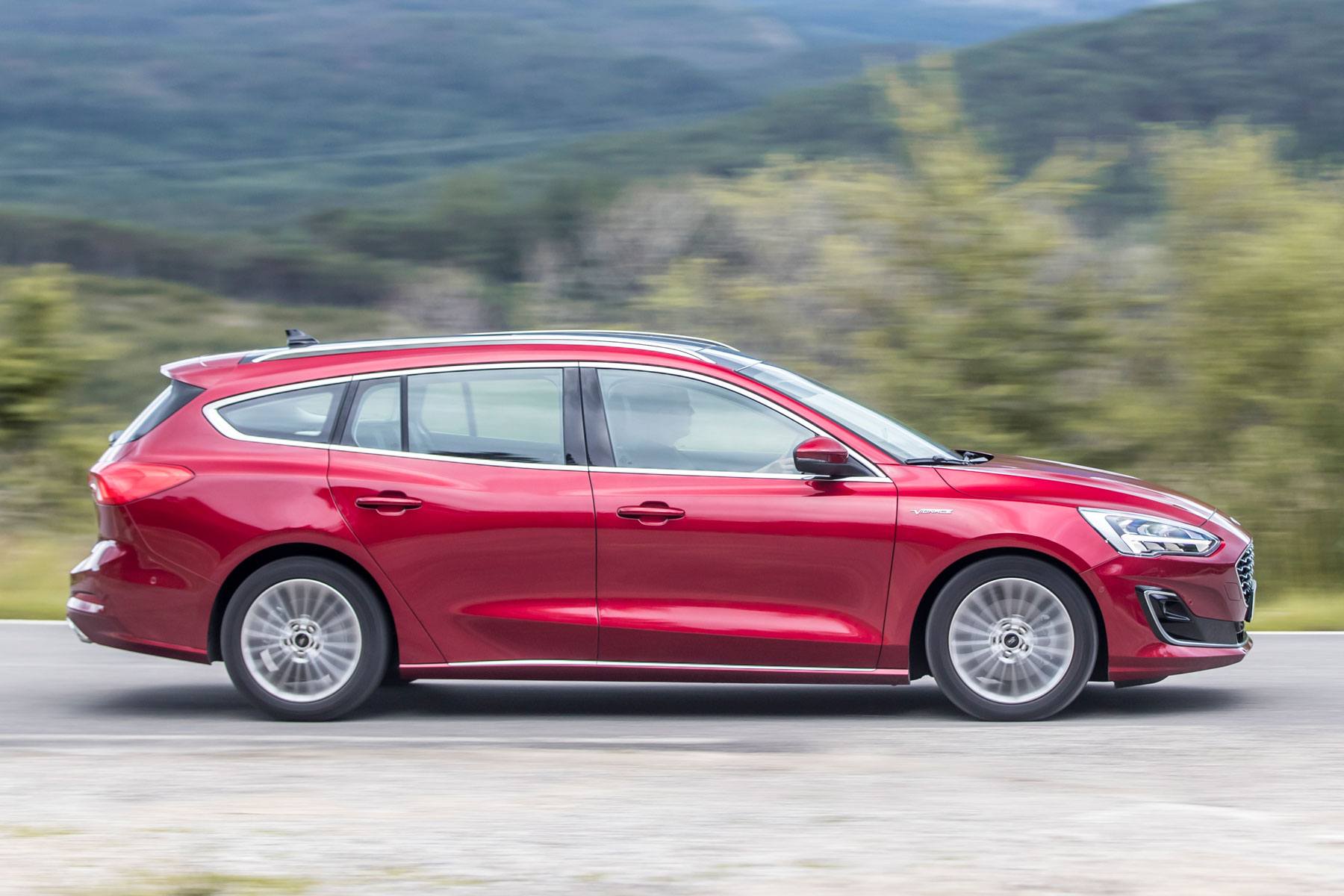 Ford Focus Estate
The 2018 Focus Estate isn't the type of car to get our pulse racing, nor yours, for that matter. Although it looks like the car that an estate agent with a large dog would drive, it can offer a dash of style, quality and good performance in the right spec. The cabin feels much more upmarket than the previous Focus and, if you can stretch your budget, the ST-Line X models offer a sporty body kit, spoiler and 18-inch alloys.
That helps it to feel less like a minicab, as does Ford's staple handling. It changes direction with incredible sharpness and the steering gives you a lot of feedback. Add in great comfort levels and a wide range of petrol (named EcoBoost) and diesel (called EcoBlue.) engines and it starts to look more impressive as a family car. Sure, the 575-litres of boot space isn't the biggest in its class, but it's definitely not the smallest boot on an estate car.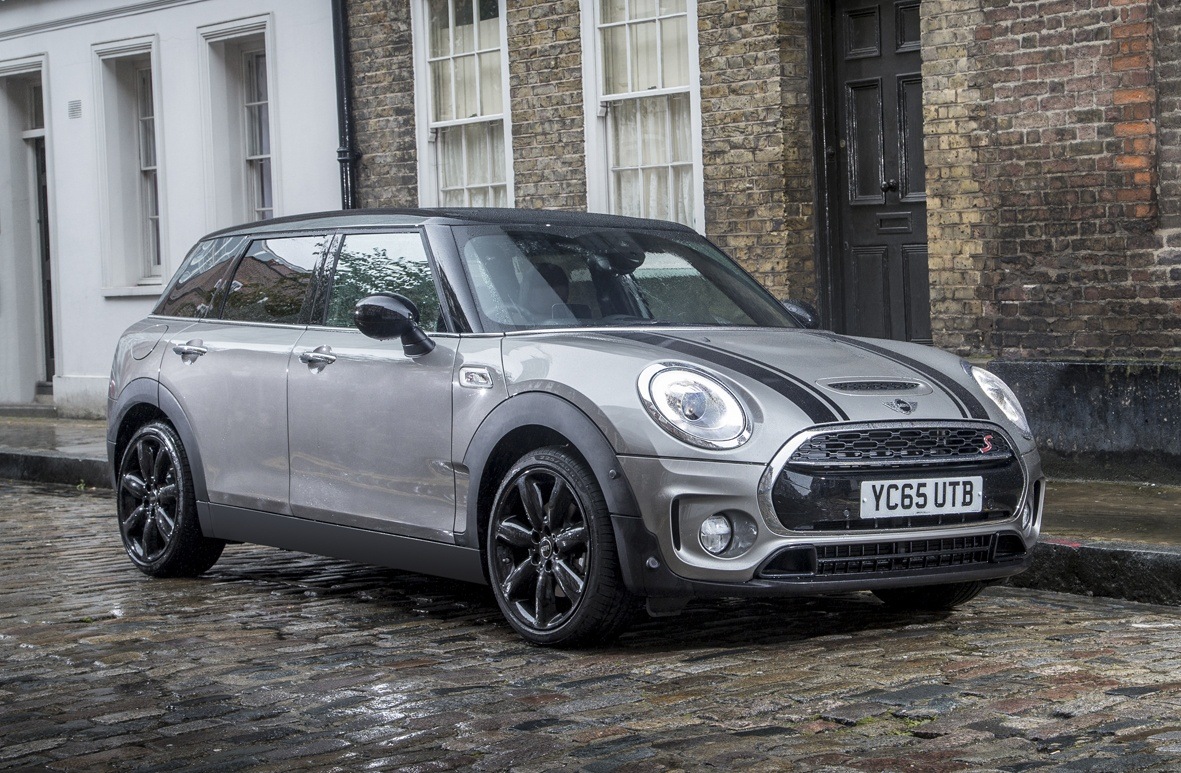 MINI Clubman
Instead of a quirky yet impractical estate car, the MINI Clubman is more like a conventional small family car, with the added bonus of a luxurious interior. Despite the estate car styling (it looks a little like a stretched MINI Hatch), the Clubman is actually around the same size as an Audi A3 Sportback. With that said, the boot is still small - with only 340 litres on offer compared to the Volkswagen Golf Estate's 605 litres.
The driving experience is just what you'd expect, with comfortable suspension and fun through the corners. Refinement is also impressive, and there's a broad engine range, too. Overall, it's a nice car to drive and to live with, and although it is ultimately not quite as practical as the best cars in the class - it offers something unusual for an estate, namely a strong style and a dash of personality.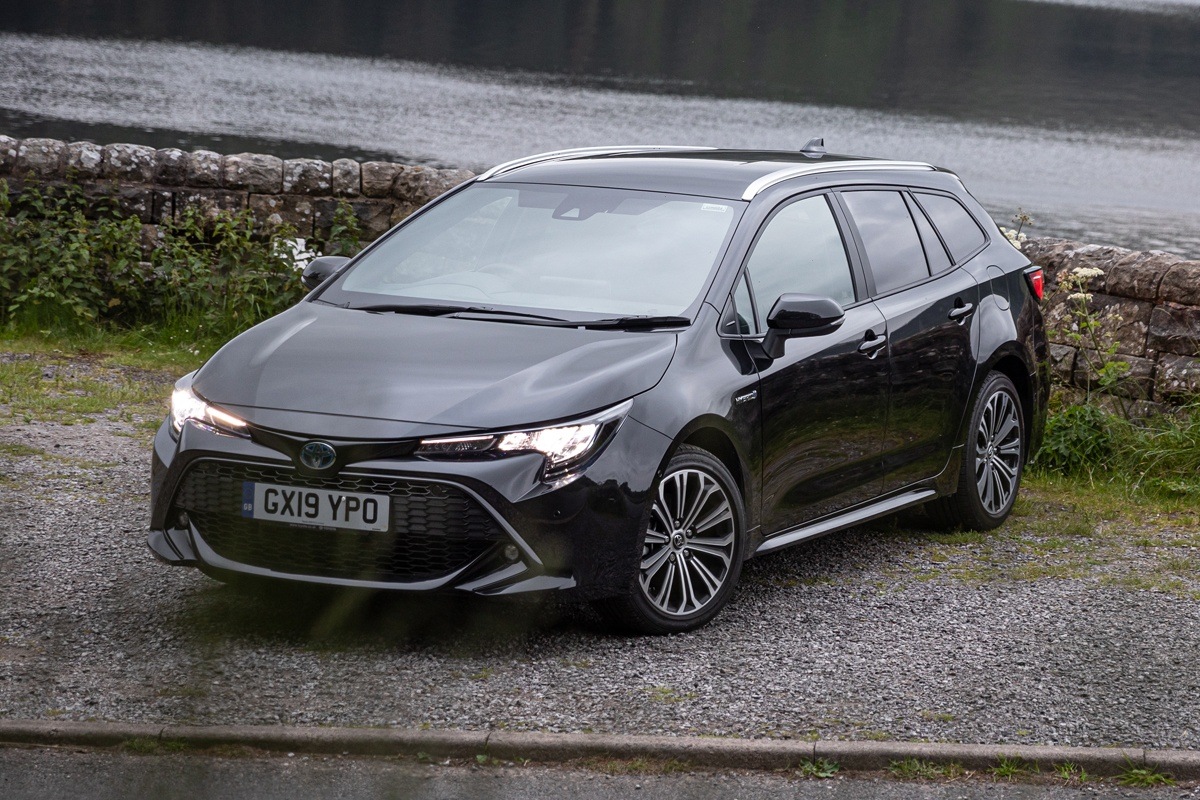 Toyota Corolla Touring Sports
If you want the most reliable estate car around, the simple answer is to buy a Toyota. It isn't luxurious or sporty like others in this list, but it's well-engineered and incredibly refined - making it ideal for a particular type of estate owner that wants something fuss-free. There's a petrol engine, but it's the hybrids - a 1.8-litre and a 2.0-litre version offering strong performance - which will be by far the most popular.
The driving experience is geared towards driver and passenger comfort rather than providing a thrilling drive. The quiet hybrid engines make this one of the most relaxing family cars on the market. Throw in Toyota's legendary build quality and the outstanding fuel economy you have an extremely strong contender. Downsides? The back seat will be a little cramped for taller adults and the boot isn't the biggest – a Skoda Octavia Estate is better on both accounts.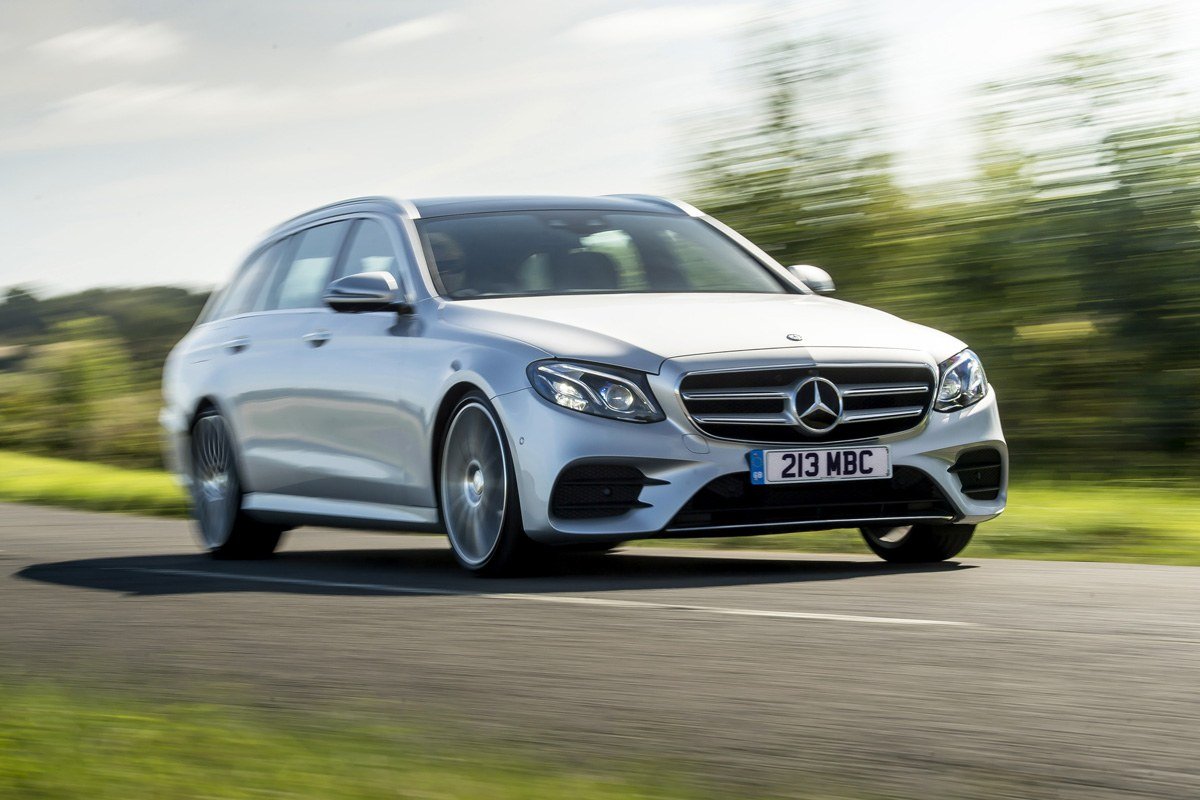 Mercedes-Benz E-Class Estate
The E-Class Estate is comfortable, practical and packed with tech. It's not the last word in driving thrills and it isn't cheap, but if you take the plunge you're unlikely to be disappointed. The premium estate outdoes both the Audi A6 Avant and BMW 5 Series Touring for carrying ability with 640 litres. In fact, as estate cars go, only the Skoda Superb Estate has more boot space.
The E-Class is also the most comfortable of the German trio, particularly those models fitted with air suspension. There's a wide range of engines, but we'd be  tempted by the popular E 220d. There are lots around and with good reason - it's a perfect fit for the E-Class with strong economy and plenty of power. If you can afford it, the Mercedes-Benz E-Class Estate is one of the best estate cars going.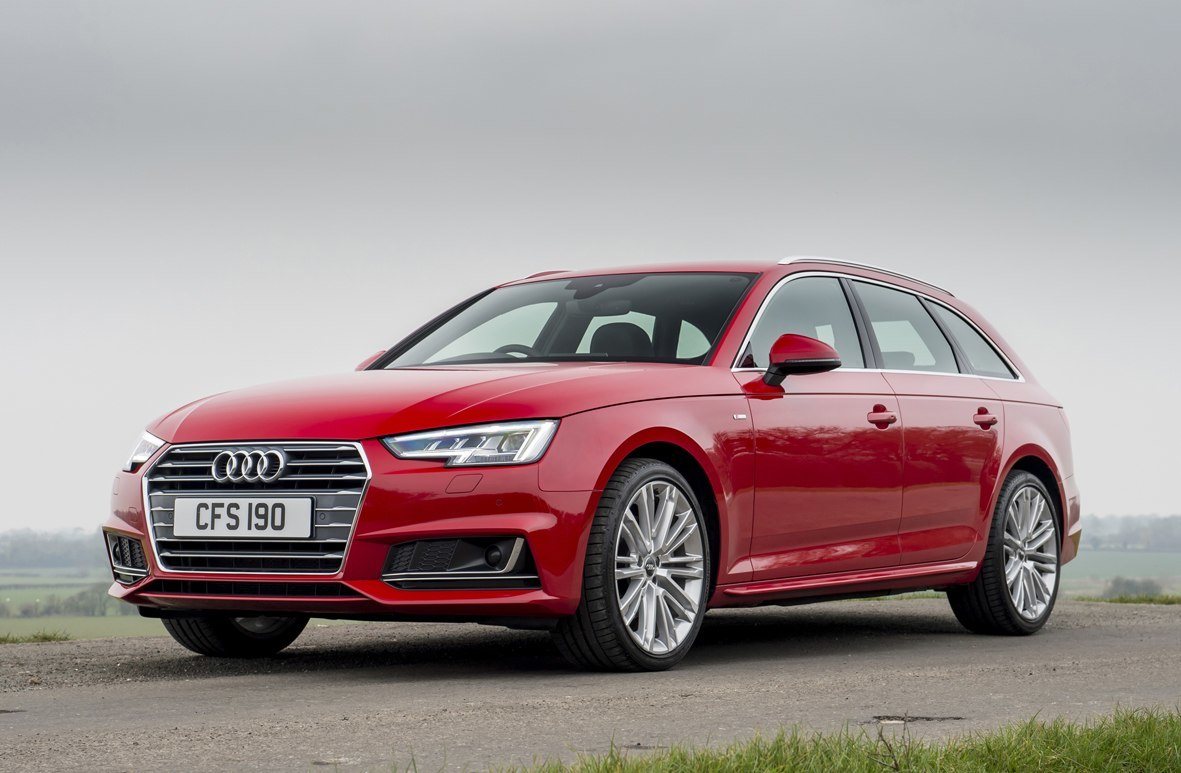 Audi A4 Avant
While the BMW 3 Series Touring may be better to drive and the Mercedes C-Class Estate more comfortable, the A4 Avant is still a great all-rounder with a bigger boot than both rivals. Aside from the smart (if not sensible) styling, well-designed cabin and upmarket image, it's no surprise that the Audi A4 Acant is so popular.
The interior is impeccably finished, though the exterior design won't exactly make you stand out. So, why pick the low-key A4 estate over its competition? It justifies its price premium with an upmarket interior, high-quality materials and (from 2019 onwards) a laundry list of standard features. A 505-litre boot and powered tailgate also make it practical.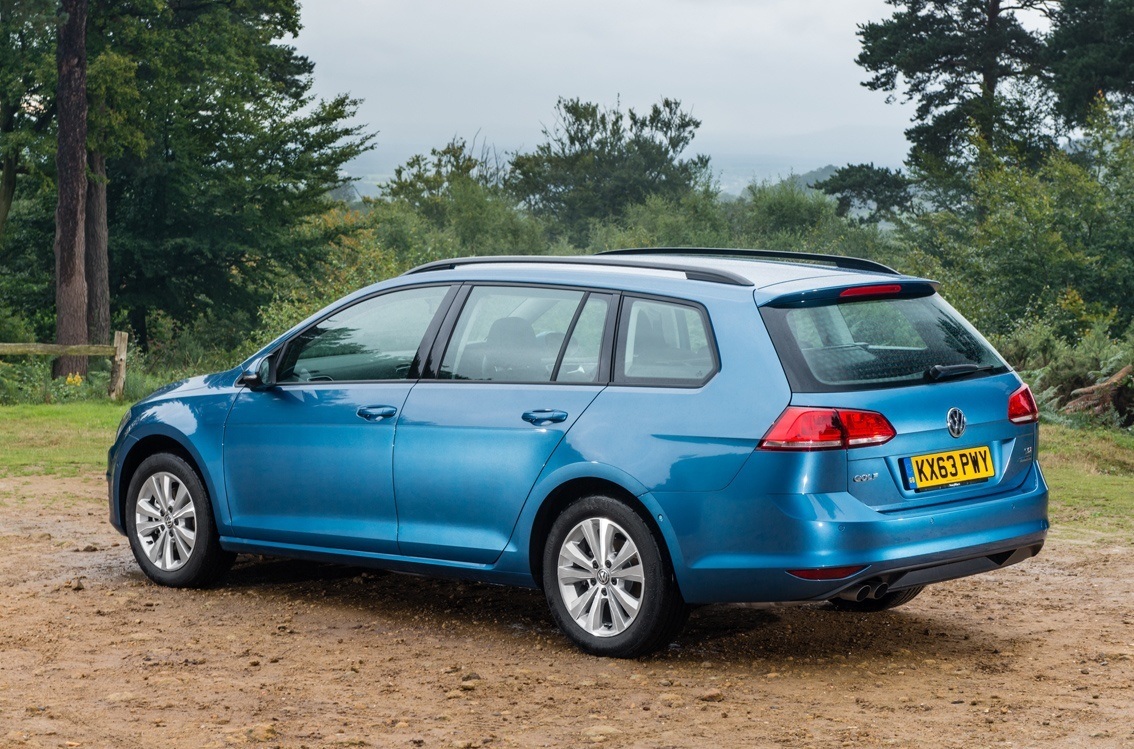 Volkswagen Golf Estate
The Golf Estate is a bit dull. That fact aside, the VW Golf Estate has a well-built interior and a surprisingly practical boot with 611 litres - which should impress the pragmatists amongst you. And, of course, you could just wait to get a Golf R Estate - much like the sporty Ford Focus ST Estate offering. If you're looking for a smart buy, then take your pick from one of the many previous-generation cars (2013-2020) on the used market.
Flatten the rear seats and that cargo area extends to 1642 litres. The low boot opening makes it easy to load heavy or bulky items. The basic 1.0 TSI petrol has plenty of poke for use around town but able enough should you head out onto the motorway. If you plan on more regular long journeys and still want petrol, the 1.5 TSI is great in both 130 and 150PS versions, both of which offer sprightly performance with decent economy. On the diesel front, we'd suggest the 2.0 TDI unit with 150PS. As for trim levels, the basic S model is okay but we'd skip it as the SE trim above offers much more.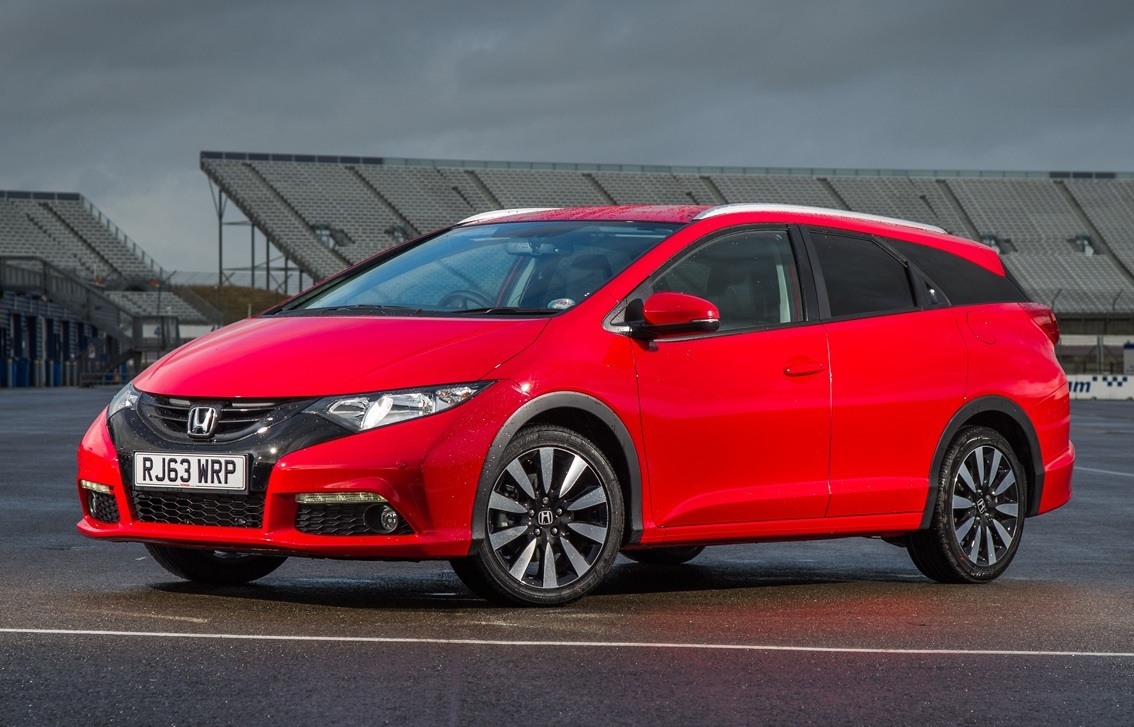 Honda Civic Tourer
Looking for a great used estate car with robust build quality, a huge boot and impressive fuel economy? Stop your search, the Civic Tourer is that car. As an alternative to similarly priced and aged estate versions of the Golf, Focus and 308 - it's more spacious and better built than all of them. It isn't high-end, meaning it's a little cheaper looking than the three previously-mentioned rivals, plus, the sat-nav is badly integrated and fiddly to use.
On the upside, the Honda Civic Tourer combines plentiful rear legroom with a boot that'll fit everything you need for a family holiday. On the road, it's not quite as engaging as a Ford Focus but it's still fun to run around. There are two engines to choose from – a 142PS 1.8-litre petrol or a 120PS 1.6-litre diesel. It's the latter we would choose because it offers fuel economy that's about 50 per cent more than the petrol manages. The petrol has more horsepower, but it doesn't feel like it...