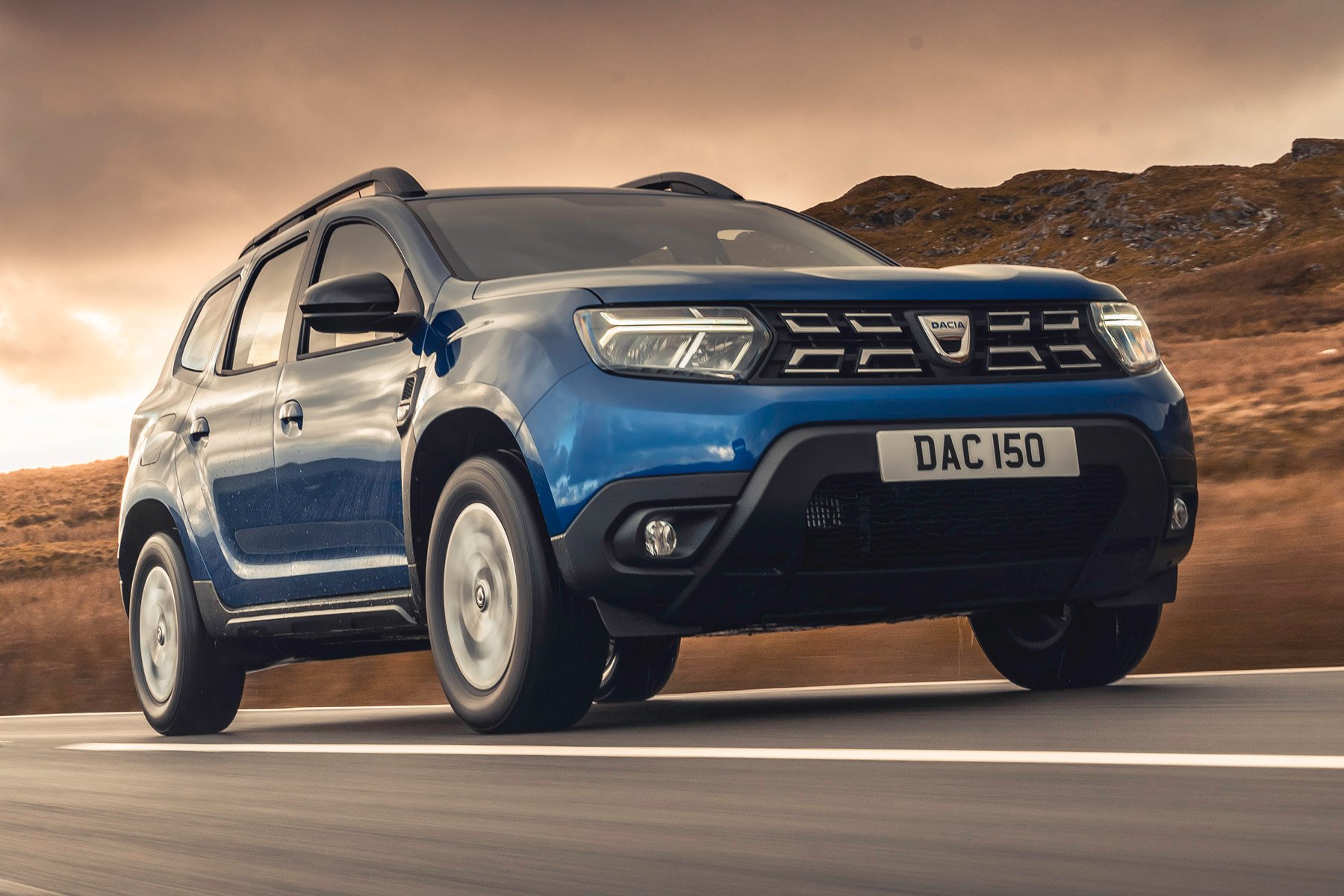 When it comes to grip, more is most definitely… more. If you live somewhere that's hilly, muddy, or full of unsurfaced roads like, say, rural Britain, you'll know how important getting drive to all four wheels is. 
Sure, front-wheel drive is great, but the second you try to get an Audi A1 up a steep hill in - ahem - autumnal conditions, you're going to find yourself fighting a losing battle with our old friend physics. But choosing a 4x4 can help you win.
That's because when the front wheels start to slip and lose grip, more power can be applied to the backs to help out. The result? Good ol' forward propulsion in a safe and controlled fashion.  We've searched our listings to bring you a list of what we reckon are all-wheel drive motors to suit all budgets and lifestyles. We've got big 4x4s, small 4x4s and everything in-between.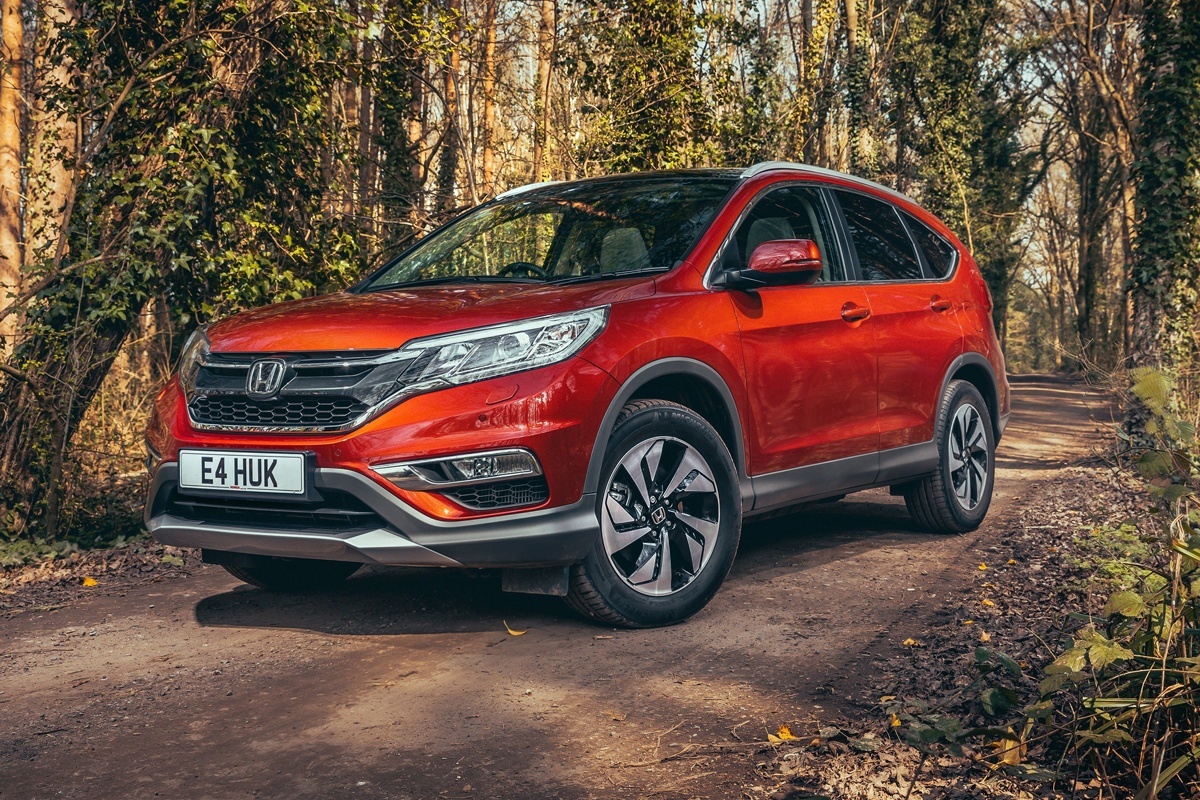 Honda CR-V
If you met us in a pub and asked us out of the blue what 4x4 to buy, we'd probably suggest you stand us a pint before suggesting you buy a Honda CR-V. Why? Well, it's the kind of 4x4 that does it all. Forget our teenage dreams of owning an all-wheel drive rally car like a Mitsubishi Evo V - the CR-V is what we'd opt for if we needed to put our own money where our mouth is.
To hit the £10k budget, you'll be looking at a fourth-generation model (launched in 2012). Available as a petrol or diesel, it's got a long list of things going for it. Practical? Check. Spacious? Check. Fun to drive? Check. Comfortable? Check. You get the idea… 
Okay, it might not have the badge appeal of an Audi and the looks are a wee bit dated now, but that diesel is still quiet, powerful and frugal, while the interior is definitely built to last. Plus, it's a great ride and Honda's 'reliability as standard' philosophy means it shouldn't be a stress to own.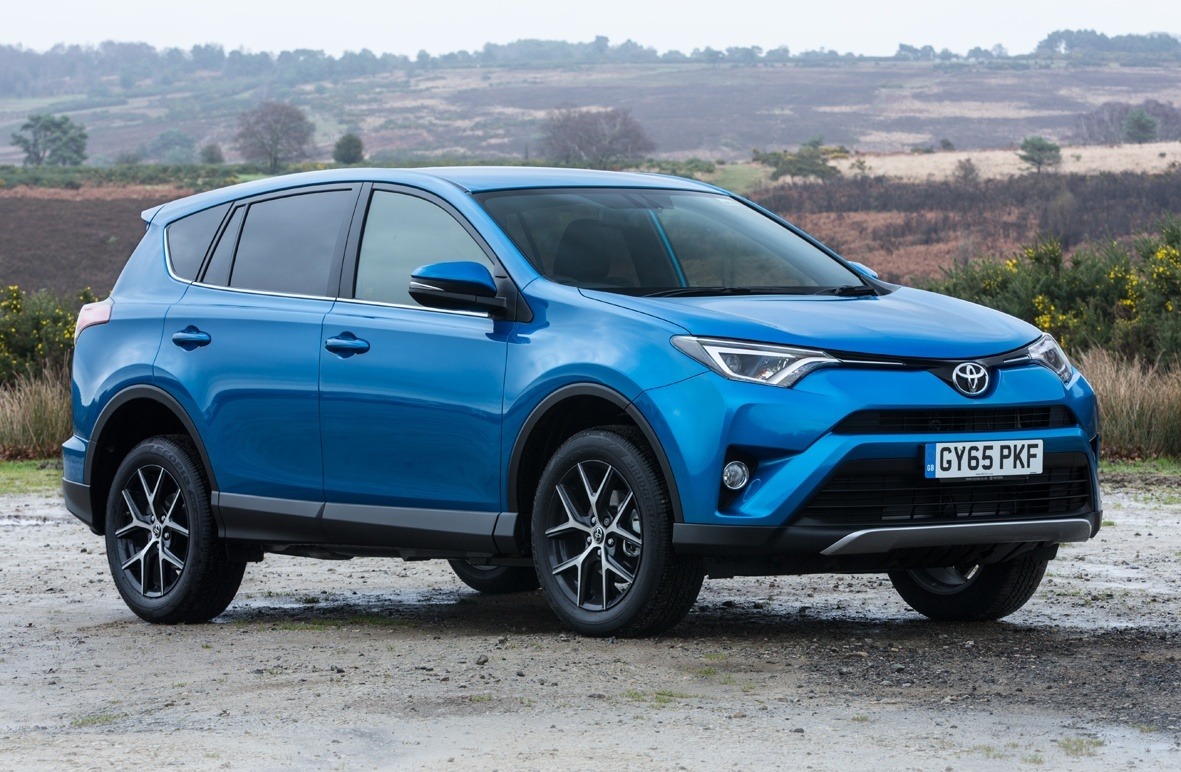 Toyota RAV4
Let's not mess about, when it comes to making 4x4s, Toyota has got it sorted. After all, the 4x4 Toyota Land Cruiser Amazon is what Médecins Sans Frontières use in their projects all over the world. It's also the car that pulls other 4x4s out of the mud when they get stuck. So you can rest assured that its baby brother, the RAV4, knows a thing or two about getting from A to B via that muddy field over there.
By 2013, the crossover market was in full swing and the RAV4 - arguably one of the original crossovers back in the day - was left wondering what exactly was happening. Toyota needn't have worried though - the RAV4 is a hugely capable car, whether you opt for the petrol or diesel.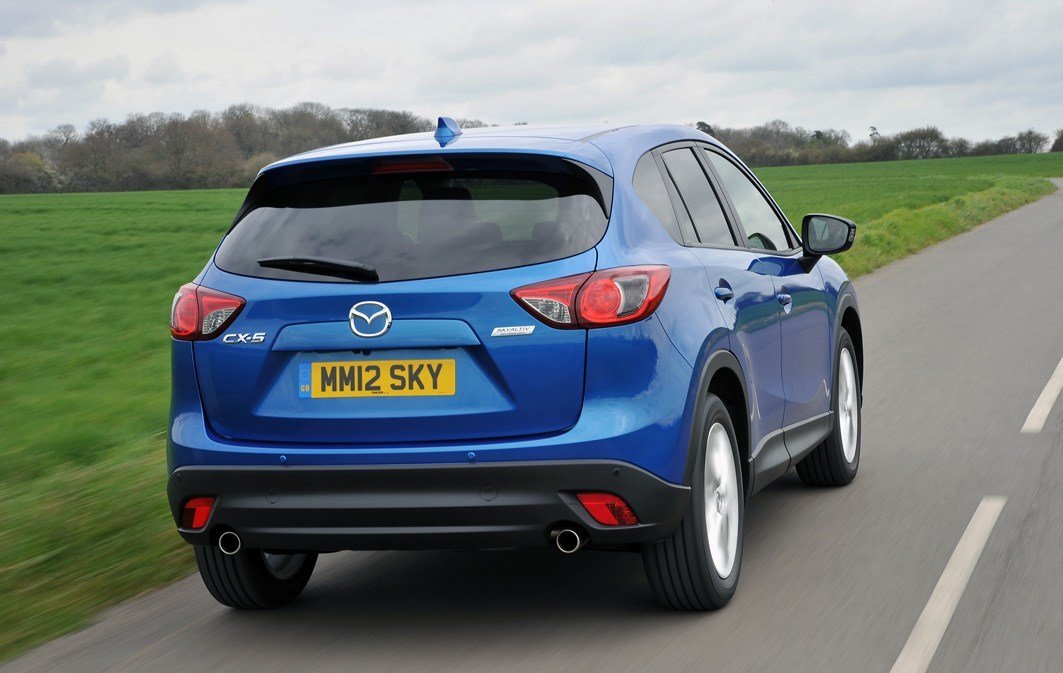 Mazda CX-5
If you fancy something that's a bit more car-like in its on road manners, then the Mazda CX-5 could be the one for you. It's economical and efficient, comfortable to drive, and it somehow manages to be both compact yet spacious.
We like it because while it's still capable off-road, it's even more capable on it. Which means that you've still got plenty of grip available when you need it, but it doesn't feel like you're trying to handbrake turn the Titanic.
The CX-5 also comes well-equipped with even entry level cars getting cruise control, automatic lights and wipers, alloy wheels, dual-zone climate control and Bluetooth. If you want nav you'll need a slightly higher trim level… or just use Google Maps on your phone.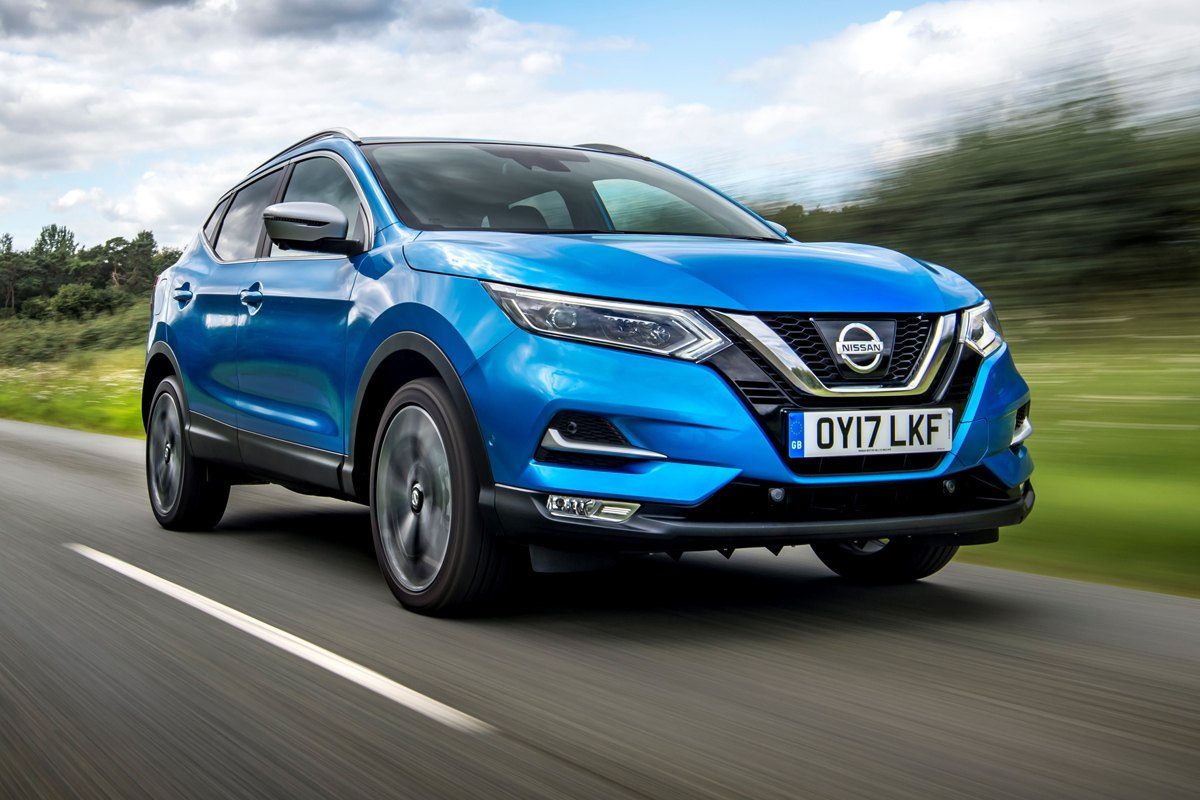 Nissan Qashqai
It's the UK's best-selling crossover - but does that mean the Nissan Qashqai is the best? For a lot of people, the answer is yes. Ask any Qashqai owner what they like about their car and they'll tell you it's easy to live with.
That means the Qashqai is reliable, economical and offers a very agreeable ride. Personally, we'd like a bit more driver engagement. And we'd also like to see the Nissan catch up with rivals like the SEAT Ateca when it comes to in-car tech and practicality… but maybe we're just being picky.
Perhaps the best way to find out if a Qashqai is right for you, is to go and test drive some. Luckily, there are literally thousands of them for sale so you've got no excuse. At the very least it will prove a good reference point of what to expect from a 4x4 crossover.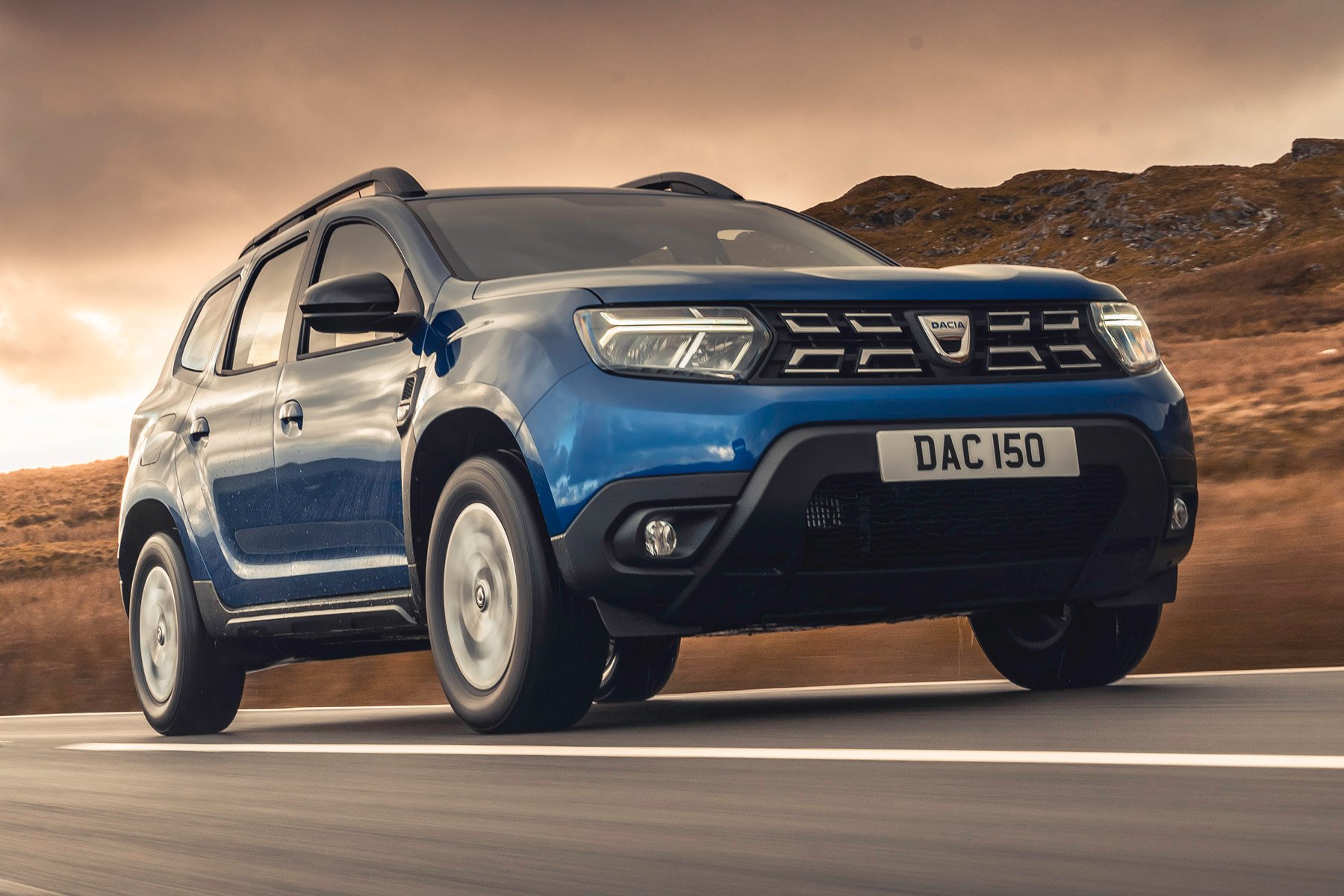 Dacia Duster
If you want a 4x4 for ten grand, chances are you'll be in the market for a used car. Unless, that is, you opt for a Dacia Duster. In which case, you can pick one up with barely any miles on it for a smidge under £10,000. Whether you'd want to, though, is a different matter...
Don't get us wrong, the Dacia is a decent car - but it is a budget motor, no mistake. Go for a new one and you'll be picking up the entry-level Access trim. That means you get electric front windows and Isofix child seat connections - but the steel wheels will be the least of your worries because you won't get a radio. 
If you can, try and hunt out a Duster in Essential trim, which give you air-con, or the top model Prestige, which boasts keyless entry, parking sensors, sat-nav and climate control.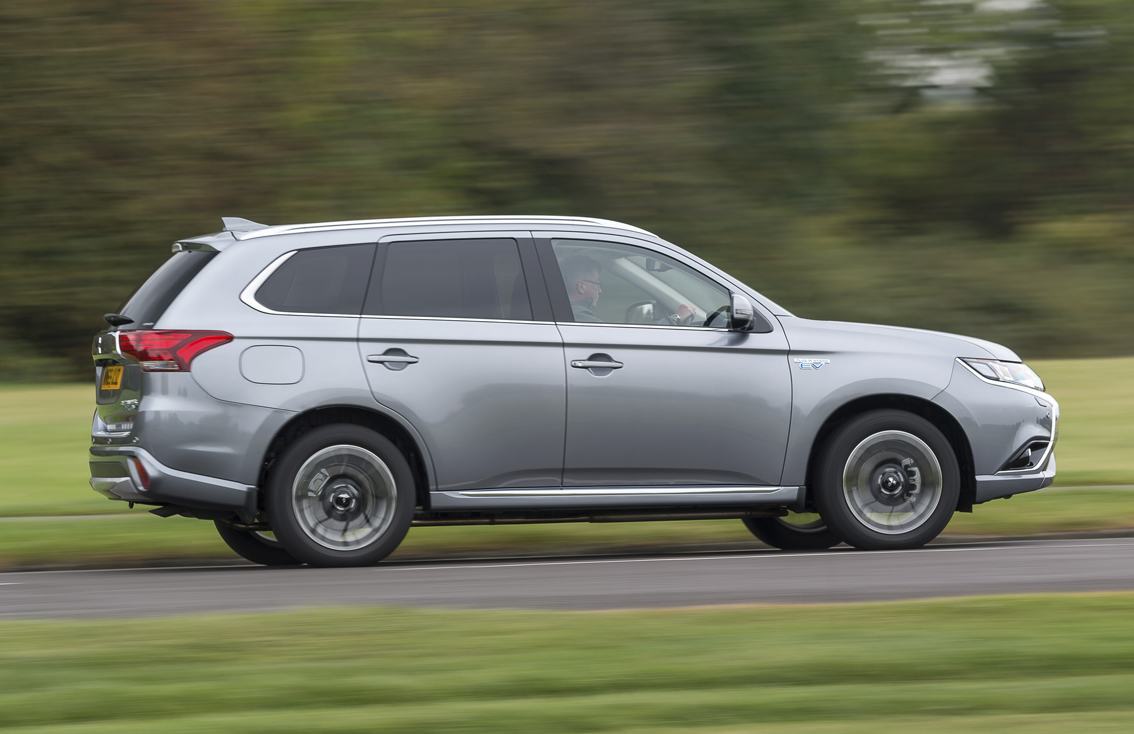 Mitsubishi Outlander
For makes of 4x4s, getting the balance between a vehicle that do well both on and off-road isn't easy. Take the Mitsubishi Outlander, for example. It's really very capable off-road. A 'proper' 4x4 if you like that'll munch up muddy lanes thanks to it's all wheel drive system.
It's also a pretty decent family car. There's plenty of space, you can easily get five people in (seven if you're keen), the boot's massive and it's easy to drive. But for some reason, the different elements of the package don't gel all that well.
For example, the ageing underpinnings give it great ability off road - but make it a bit of a chore on-road. It's not terrible, but if on-road is where you're spending most of your time (or you just appreciate exploring a car's handling) then this might not be for you. If however, you need to tow a horsebox from one farm to another, then you have to come to right place.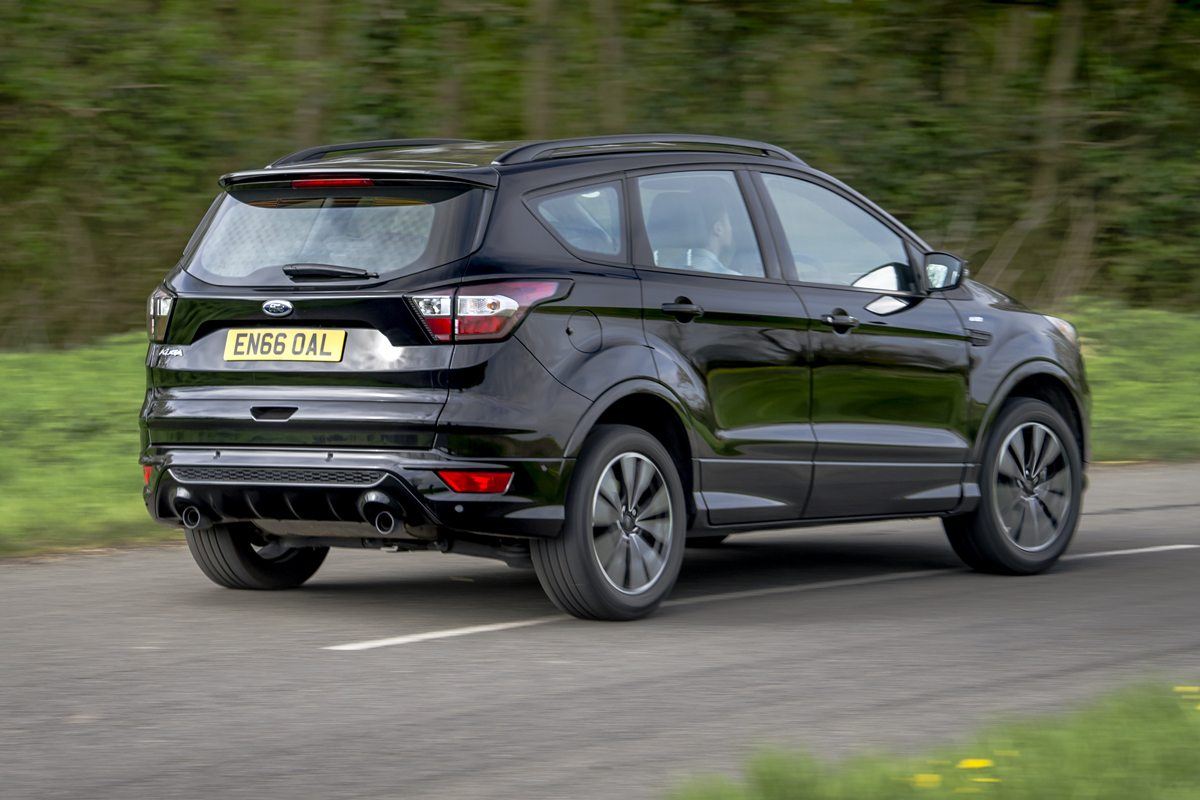 Ford Kuga
For UK buyers, there's something comforting about a Ford. Sure, the Kuga might not be the best off-road, or the sportiest on-road, or the best-equipped, or the most reliable, or have the best engines… but that doesn't make it a bad car.
In fact, it does almost all of these things well, very well, actually - and that's why it makes the list. The second-generation Ford Kuga is more than good enough to spend £10k. You can choose between petrol or diesel, manual or automatic. And, of course, it's available with four-wheel-drive.
Most of the time, power is sent to the front wheels but when you need it you'll find grip at all four wheels. And that's enough for the majority of drivers. It's also packed with kit and still looks pretty good.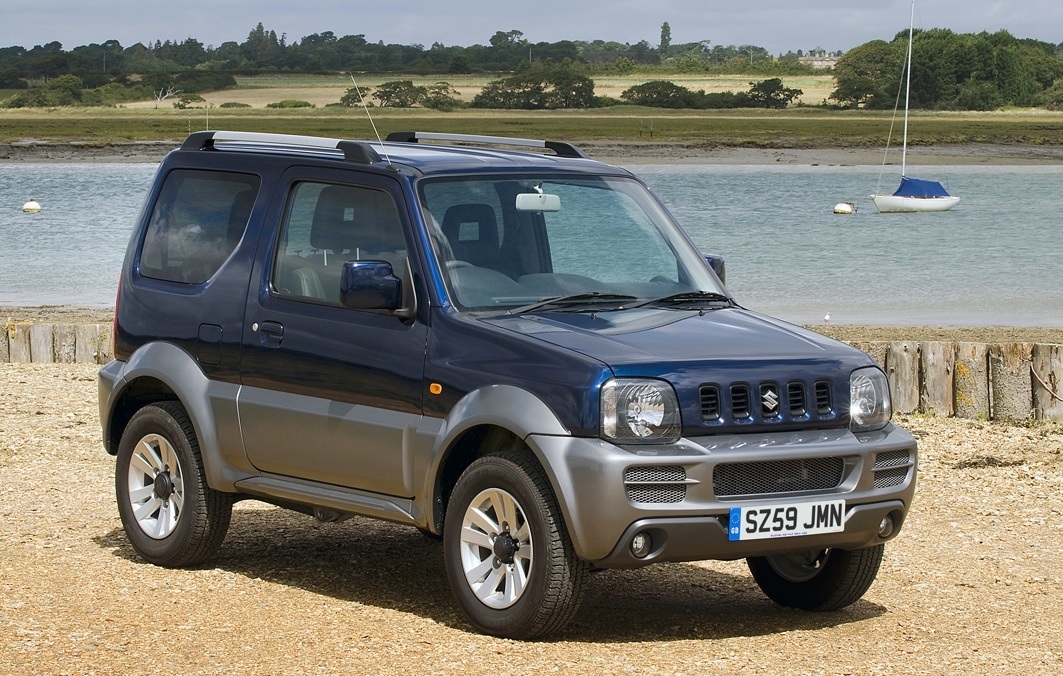 Suzuki Jimny
Two things happened in 1998: Google was founded and Suzuki launched the Jimny. Google is now a trillion dollar business and the Jimny, well the version we talk about here has finally been retired. But such is its legendary status that now list of the best 4x4s for sale should be without it.
Why? Good question. The Jimny is terrible to drive on road, cramped inside and bloody noisy at anything over 50mph. But, good lord, is it a capable 4x4. Poor weather, rough roads, quarries... Nothing phases the Jimny. It's even neat and tidy around town thanks to it's Tonka-toy size.
But where it rally shines is off-road. It's lightweight, low-range transmission and lockable differential mean it can rub shoulders with the very best off-roaders from the likes of Land Rover and Jeep. And it's charming character ensures it a cult following among green-laners.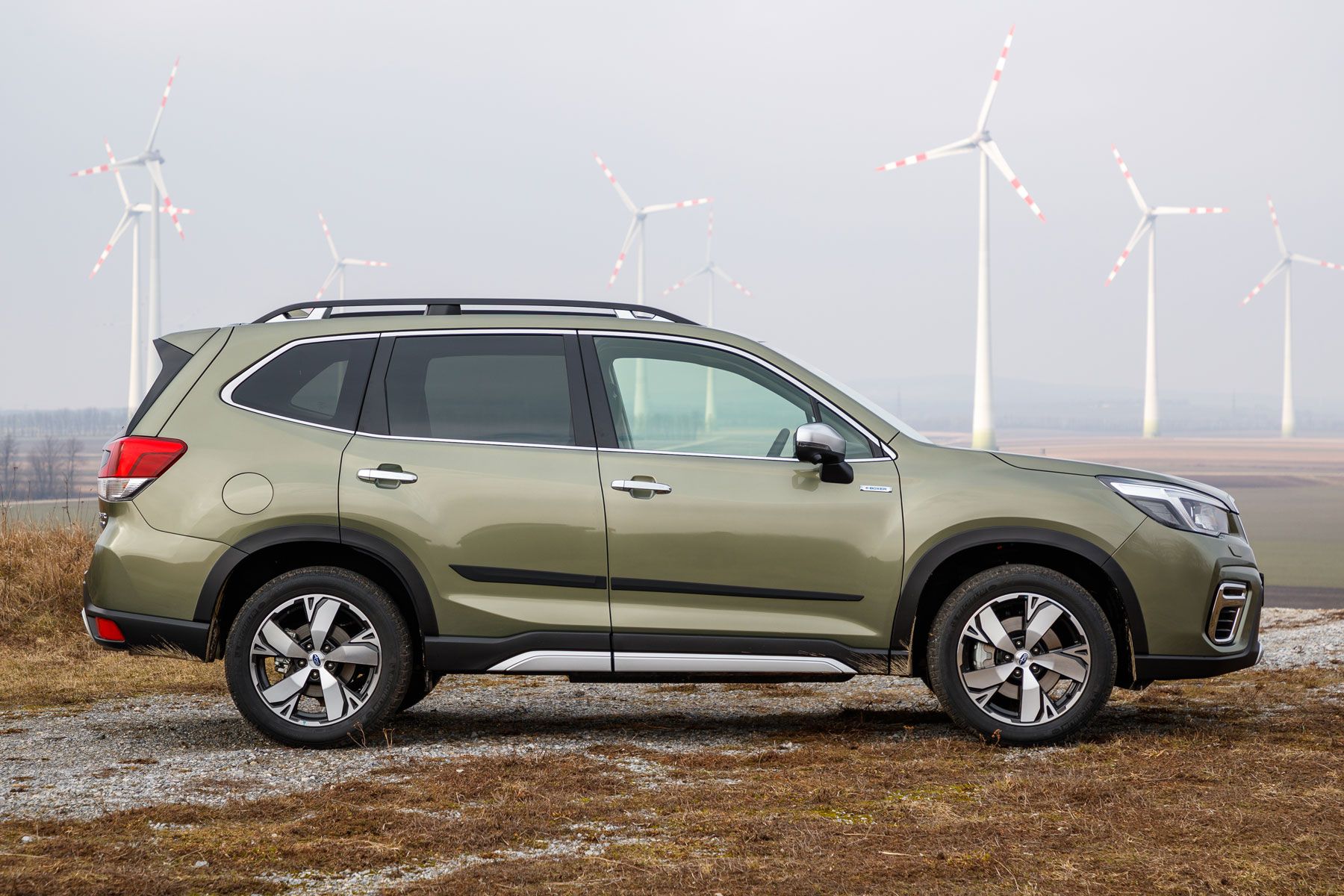 Subaru Forester
When it comes to 4x4s, most drivers have to choose between style and substance. Don't get us wrong, there are a few mud-pluggers that can do it all and offer the ability to traverse the Sahara in the automotive equivalent of palatial luxury, but most of the time you have to choose between an interior you can host in or an interior you can hose down. 
The Subaru Forester falls closer to the latter category. Budget, low-rent, cheap… call its cabin what you like. This is the kind of car bought by people who need a working vehicle. And that's because it's incredibly capable. It's got all-wheel drive as standard and can make progress on the muddiest of fields. It's also got a braked trailer rating of between 1800kg and 2000kg, which means pulling a medium-sized caravan or small horsebox is no drama.
As a family wagon, it's pretty good. There is a lot of luggage space - 505-litres to be precise - while the back of row of seats is comfortable for adults as well as children. It's got decent visibility, too, which makes it easy to see over hedges or spot the corners when parking. Perhaps not as plush as rivals, the Forester is still a worthy 4x4.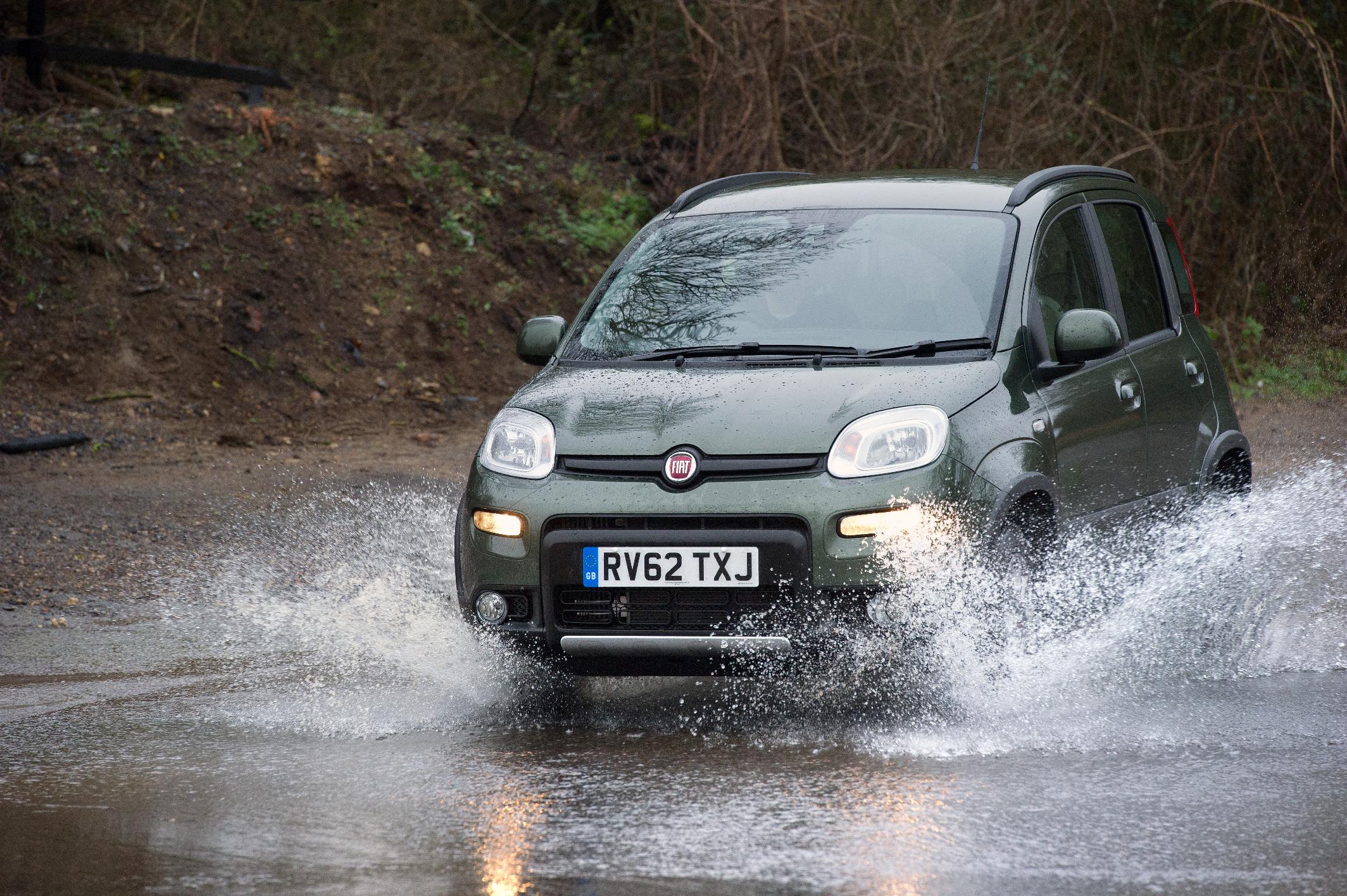 Fiat Panda 4x4
Want something that'll stand out from the usual 4x4 fare? Then take at look at the Panda 4x4. Based, as you've probably guessed, on the Fiat Panda hatchback, the 4x4 is the latest in a long line of capable all-wheel drivers from the Italian car company.
The 4x4 Panda uses an 'on demand' system, which means power is delivered to the wheels that have the most grip, whether that's front or rear. But don't be fooled - it's still a pretty capable off-roader. 
Chunky looks come as standard (so you can let the world know you're a go-anywhere kind of driver). That means black body mouldings around the wheelarches, larger bumpers and under-body protectors. Gadgets like an electronic locking differential mean you'll barely even notice that muddy hill you're driving up.
What is a 4x4?
While the phrase 4x4 conjures up images of mud-plugging Land Rovers on mucky farm tracks, there are plenty of - er - 'normal' cars that offer drive sent to all four wheels. From the Ford Kuga to the Dacia Duster. Heck, you can even get an all-wheel drive Maserati.
How do 4x4s work?
In most cars, power is sent from the engine to the gearbox and then on to two driven wheels. Normally the front, but cars like the BMW 3 Series are (mostly) rear-wheel drive. With a 4x4, the power is sent from the engine to the gearbox and then drive is split to both the front and rear wheels. Some systems allow for all wheels to be driven permanently, while others opt for a more front-wheel drive focus until grip goes AWOL.
What is the best 4x4?
The best 4x4 depends entirely on your needs. If you're a farmer, you might opt for something like a Land Rover Defender to get across the fields. If you're towing a horsebox or a caravan but want a car that's comfortable for daily use, then something like a Range Rover will suit your needs. If you're looking for a cheap but dependable 4x4, get a Fiat Panda 4x4.