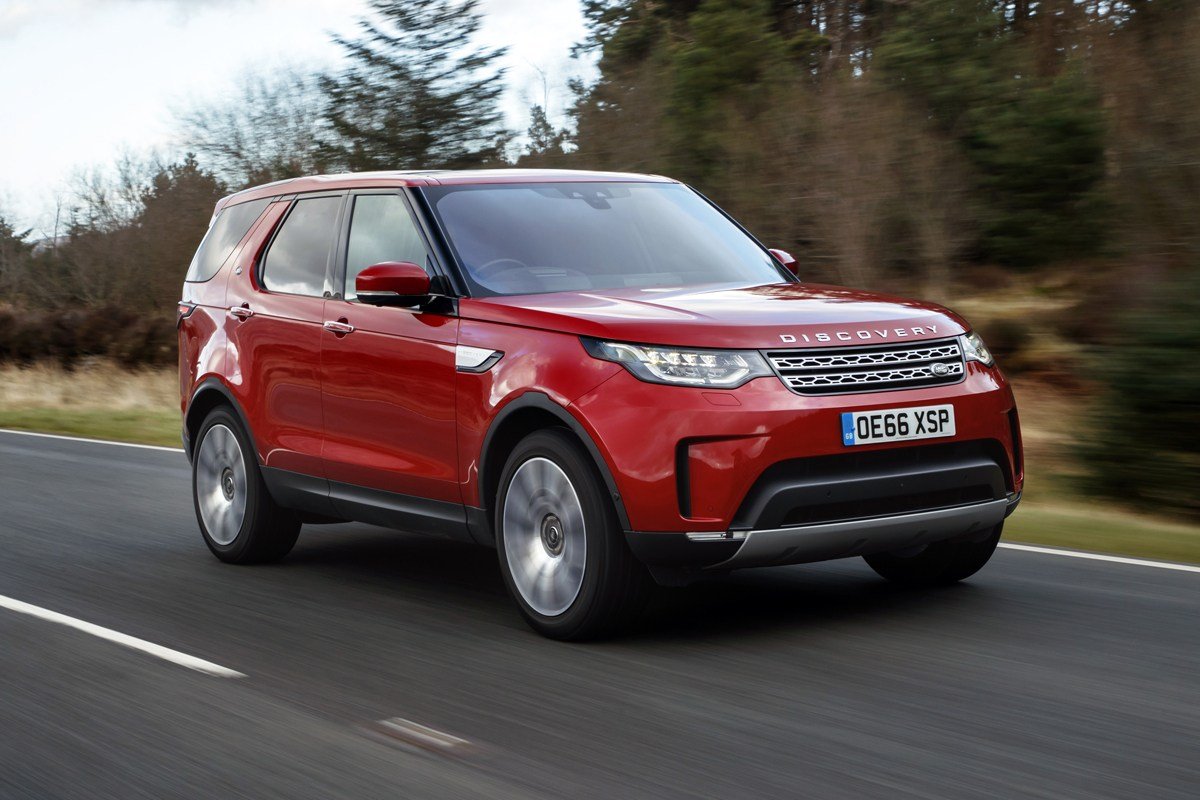 With a large enough budget it's possible to get behind the wheel of some of the best luxury SUVs on sale. These cars offer large, spacious interiors, opulent and luxurious materials, excellent safety levels and all-weather security. They also typically make excellent tow cars and give some off-road capability.
Most of the cars featured in this list started from well over £50,000 when new, but are now available for substantially less on the secondhand market thanks to the magic of depreciation. Check out our guide to the best luxury SUVs you can buy.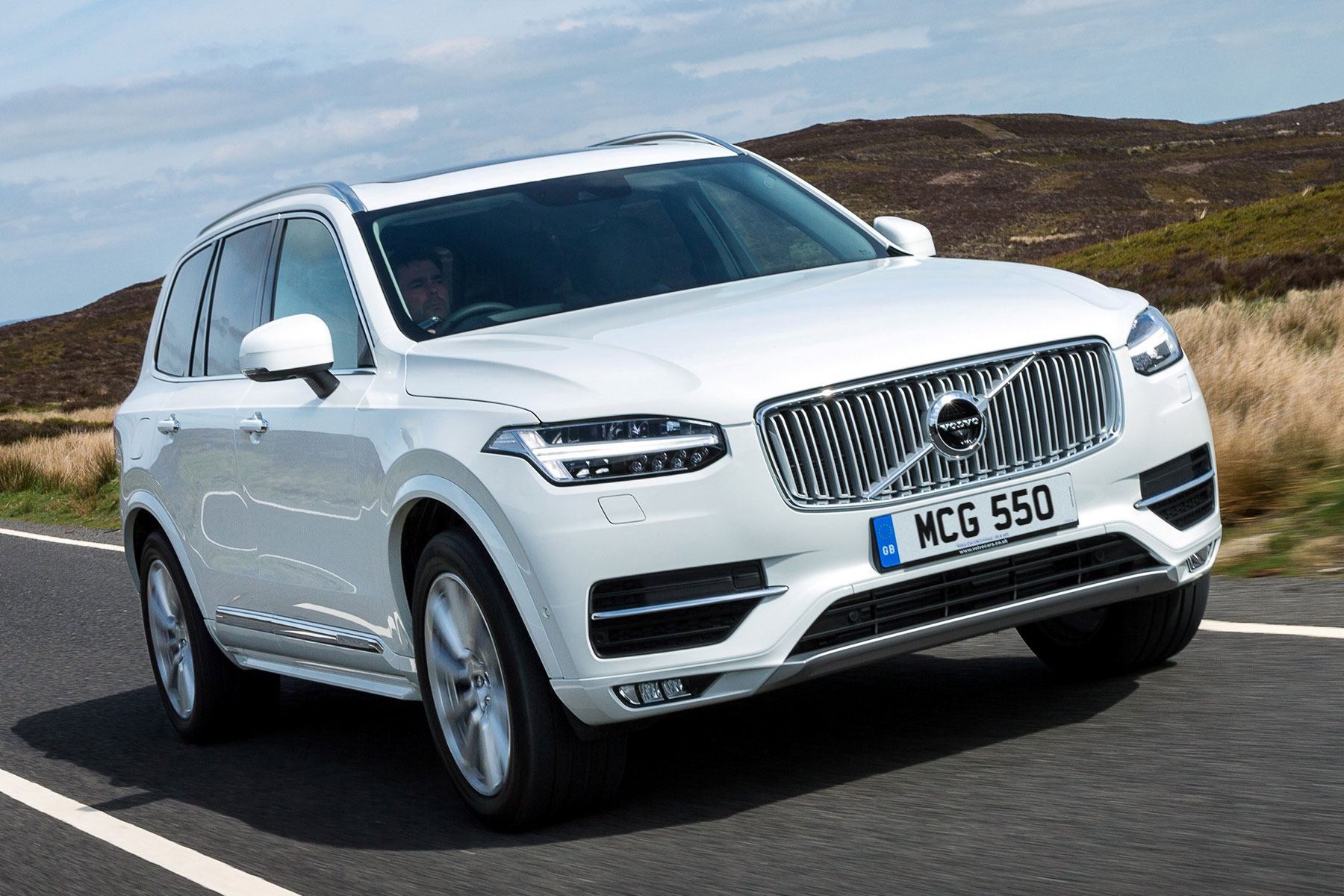 Volvo XC90
The Volvo XC90 is arguably one of the best all-round SUVs on sale. It's luxurious, spacious, good to drive, high-tech and safe, making it a great family car. It's quite easy to spend more than £50,000 if you opt for a higher equipment grade or if you choose the T8 or T6 engine options – but it isn't really necessary to go for anything other than the entry-level model.
Its D5 engine is smooth, powerful and quiet and the cabin is wonderfully well-finished, with leather upholstery as standard. A large, user-friendly and feature-packed touchscreen system is fitted to all XC90s too, so for the most part there isn't a huge need to go wild with options.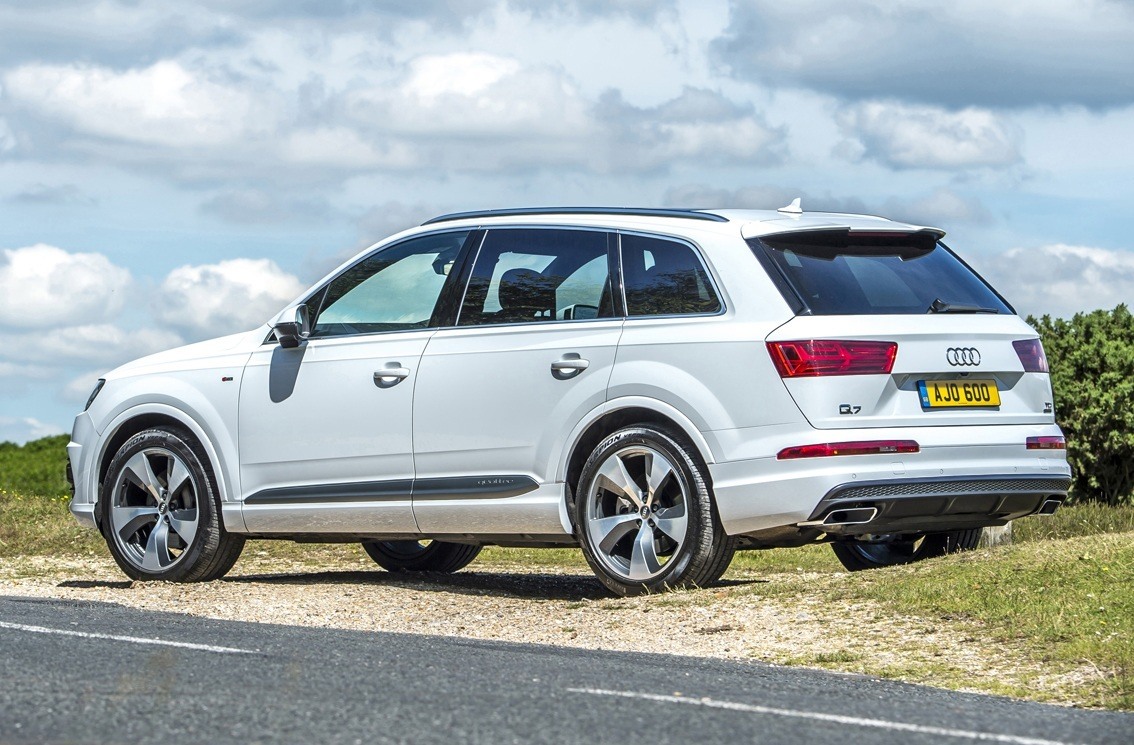 Audi Q7
Audi's latest Q7 is just as impressive as the new Volvo XC90. It's refined, capable and spacious enough for a family, plus it comes with the latest safety technology, including a high-tech digital instrument cluster. There are also six Isofix child seat mounts, making the Q7 incredibly versatile for drivers with young children.
Like most of the SUVs in this list it is an impressive tow car, with a braked trailer rating of 3500kg when air suspension is specified. On the road it's easy to drive and makes for a particularly good motorway cruiser, since it's tremendously quiet. The only downside is its size, which makes it tricky to drive in tight spaces like car parks.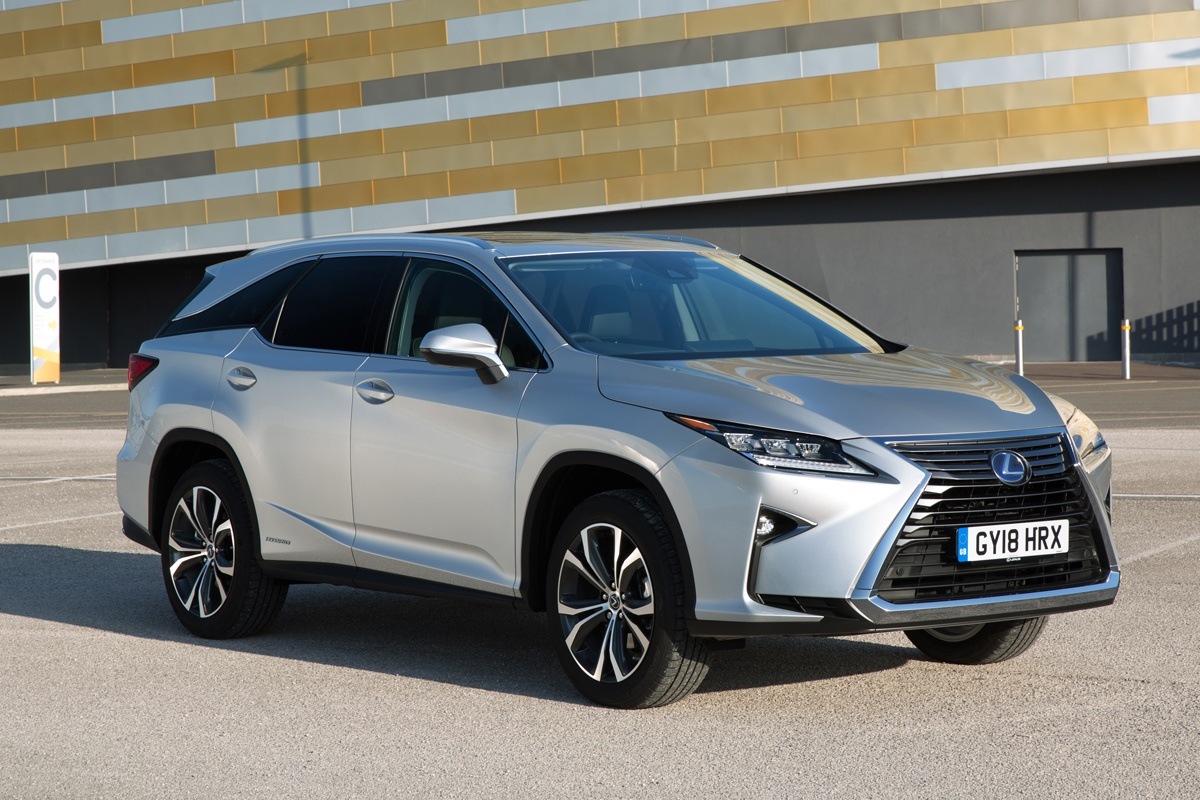 Lexus RX
If you want a Lexus RX there are two engines available – the 200t and 450h. We'd recommend the (admittedly more expensive) 450h hybrid, which is better suited to the large SUV. As is typical of Lexus, the latest RX is very well made and tremendously easy to drive, particularly with the smooth hybrid powertrain.
It isn't quite as large as some of its rivals, like the Q7, nor is it as economical as a diesel-powered alternative, but those who appreciate the alternative approach taken by Lexus (and the aggressive styling) will be right at home in the latest RX.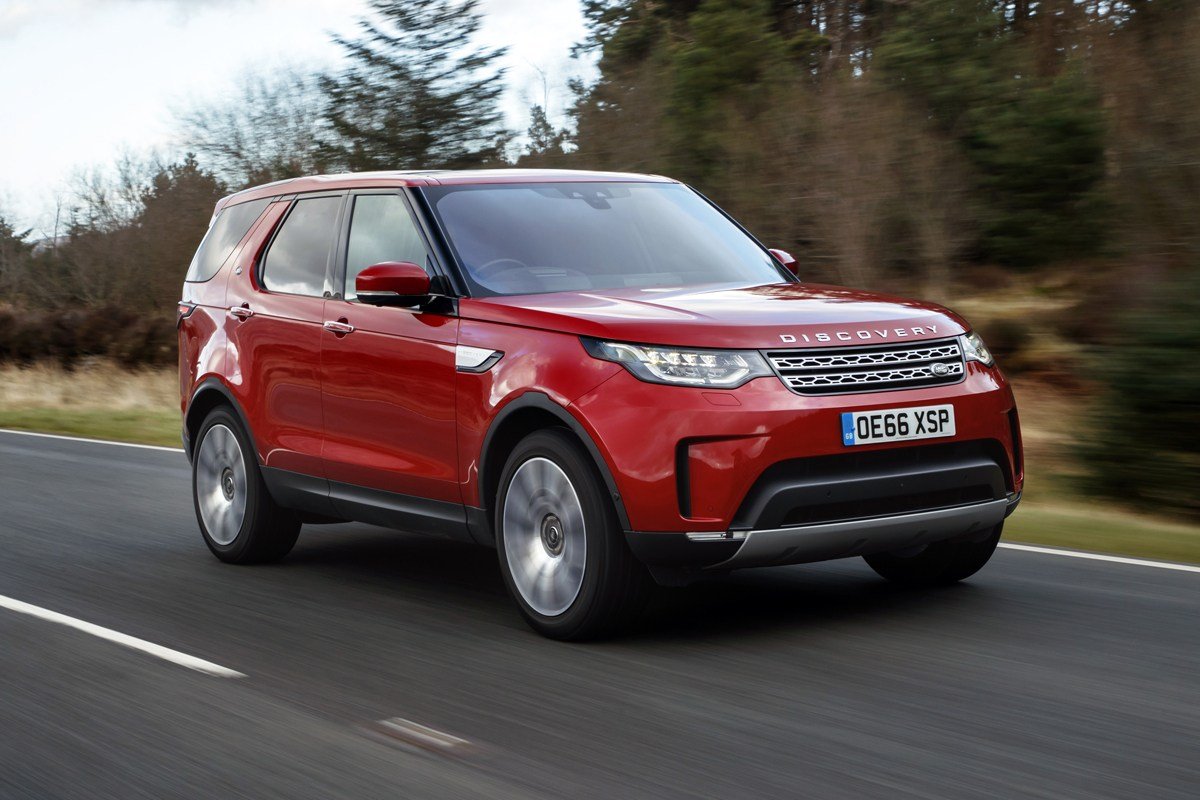 Land Rover Discovery
With its styling looking a lot like the Discovery Sport (surprise, surprise) the Discovery may not look as rough and tough as it used to. Bt it's still a proper off-roader, only with more comfort and modern technology. That includes something called 'remote seat folding technology', which means the interior can be configured via your smartphone.
As well as the existing 3.0-litre V6, power comes from a 240PS version of the 2.0-litre Ingenium four-cylinder diesel. The Discovery also boasts an improved towing capacity of 3500kg, as well as a semi-autonomous advanced tow assist system to take the stress out of reversing with a trailer.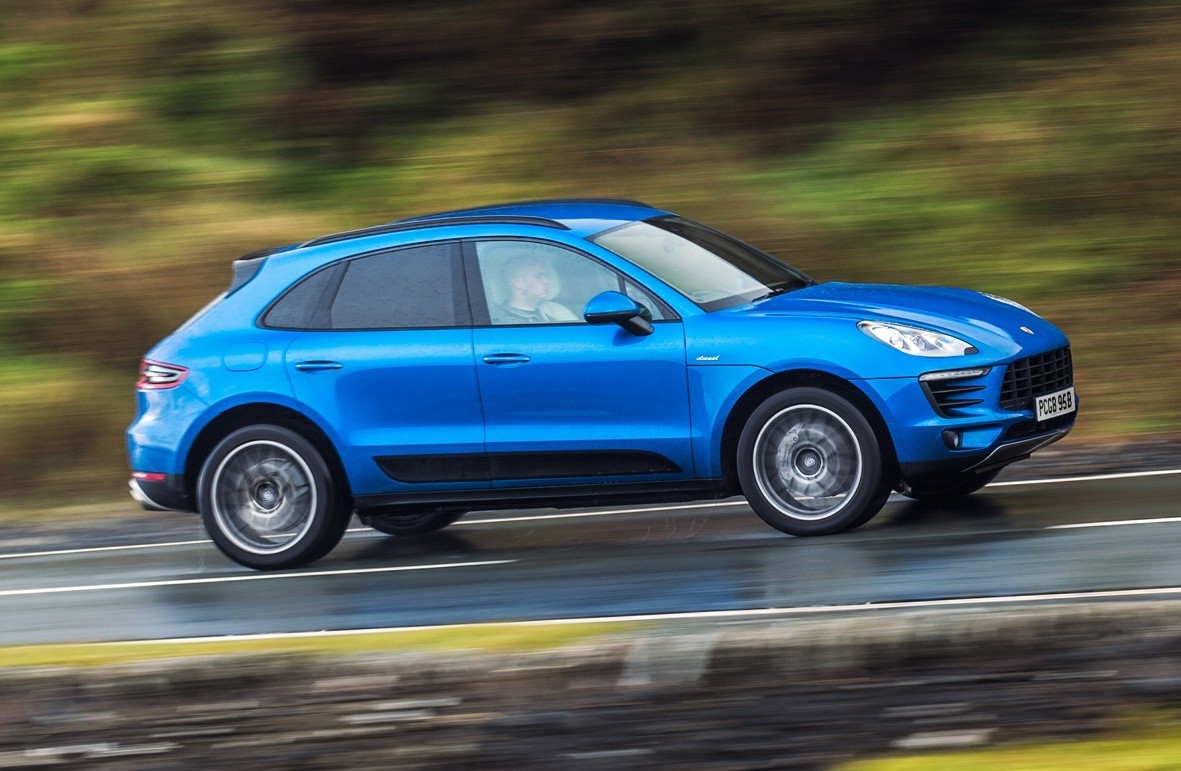 Porsche Macan
If you want your SUV to feel like a sporty road car, rather than a big, heavy off-roader, there is no better choice than the Macan. If the larger Cayenne is just out of reach, you could get a fairly well-specced Macan and some optional extras.
It's not as spacious or versatile as other cars in our list, but it's easily the best to drive, with agile, direct steering, potent performance and excellent suspension that blends ride comfort and cornering prowess brilliantly. For an enthusiastic driver there is no better SUV.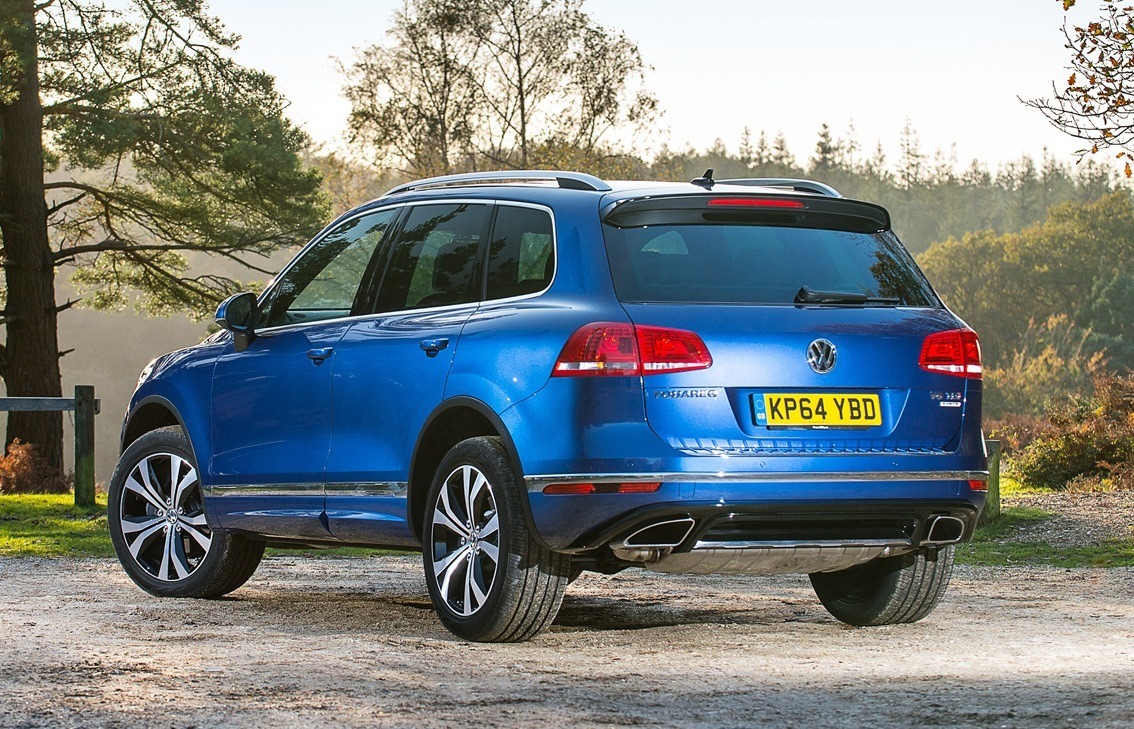 VW Touareg
Introduced in 2010 and updated in 2014, the Touareg is, like most large SUVs, very comfortable. It works best as a long distance cruiser, but it's also surprisingly capable off-road. Since the 2014 facelift the only engine sold in the UK is a 3.0-litre V6 diesel, which is smooth and powerful whether in 204PS or 262PS configuration.
For those who want a similar level of luxury and comfort to a BMW X5 but with less ostentatious styling the Touareg is good, but it is limited compared to some cars in our list due to the lack of a seven seat variant. It's still an excellent, well-made large SUV, though, and well worth a look.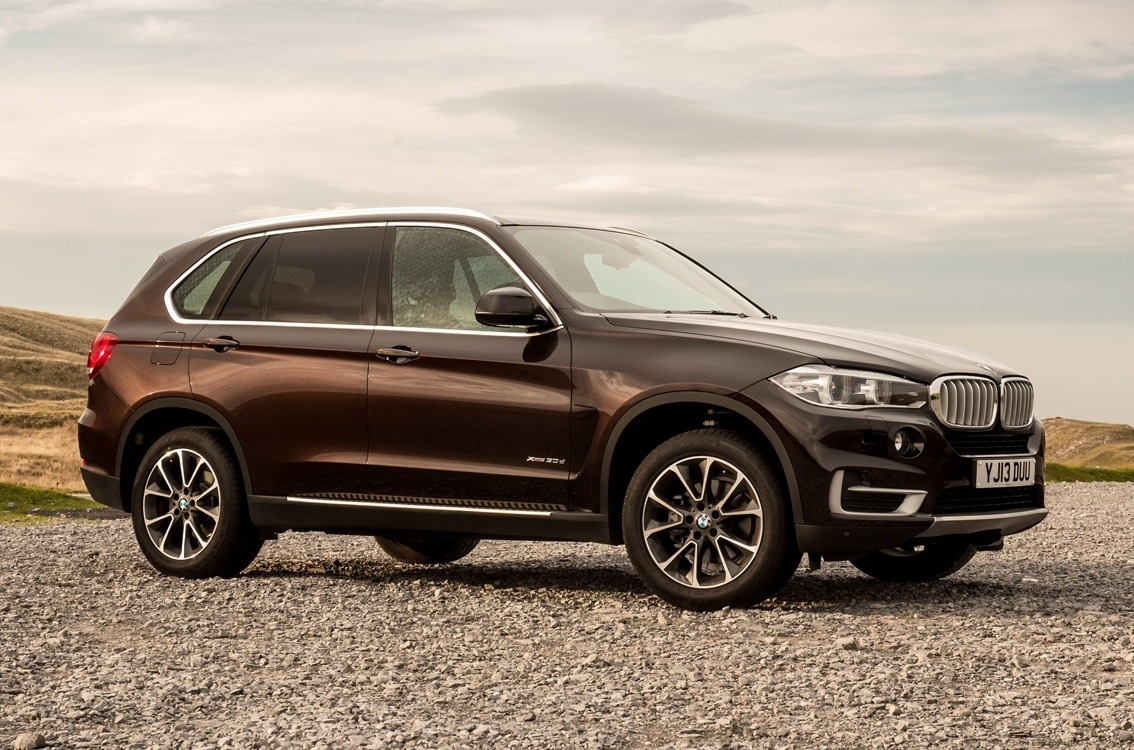 BMW X5
The luxurious and comfortable X5 is one of the best large SUVs on sale, with excellent material quality, quiet engines and impressive economy. As with other cars in this list it's quite possible to spend more than £50,000 when choosing from the options list, but thankfully most of the essentials are standard.
All cars get a large 10.2-inch screen controlled via BMW's iDrive system, which is probably the most intuitive and easy to control infotainment system available. Navigation is standard, as are 40/20/40 split rear seats, which are spacious enough even for taller occupants. 
Infiniti QX70
It may not be the most obvious choice - but if you want something a bit different and that's guaranteed to get people asking you the question, "what IS that?", the bold Infiniti QX70 could be just the car for you. It was previously known as the FX and while the name has changed, the love-it-or-loathe-it styling hasn't.
But compared to some of the competition it looks good value. A The Mercedes-Benz GLE isn't in this list, but for less than that you can get a fully loaded QX70 in GT Premium trim. Although that is with a very thirsty 3.7-litre petrol engine - though there is a diesel available too.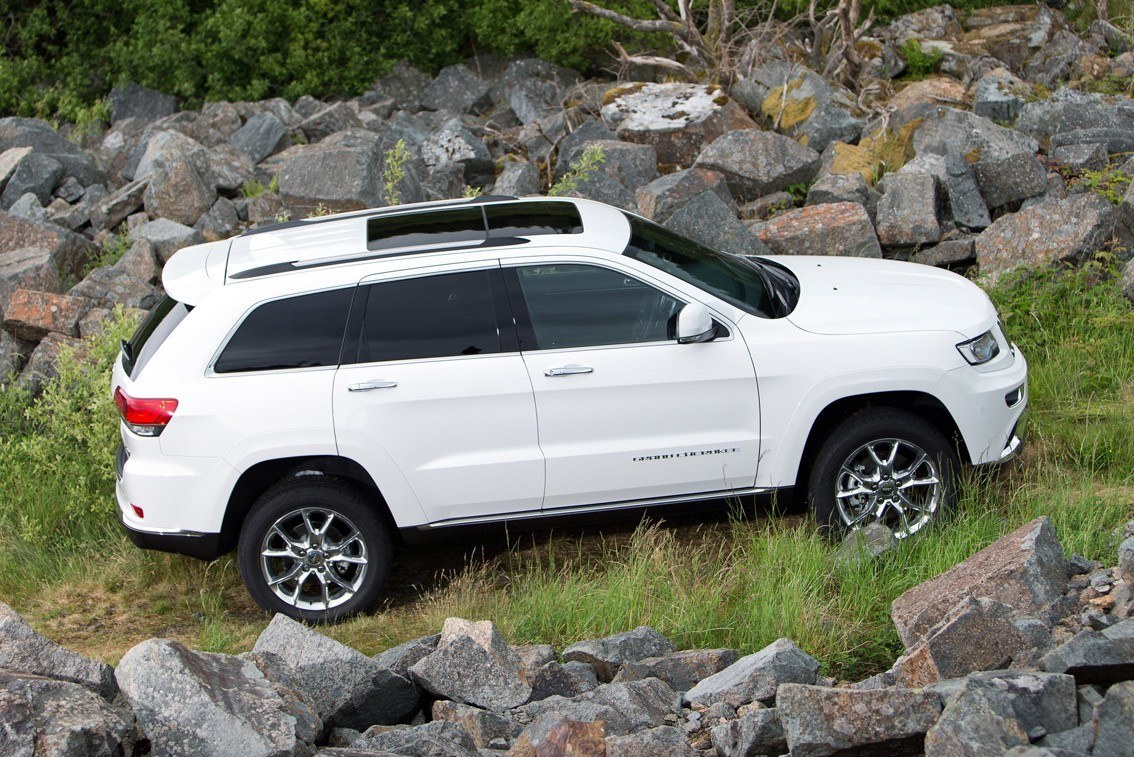 Jeep Grand Cherokee
In Europe the Jeep Grand Cherokee was something of slow seller, but it's a decent car. Admittedly, it lacks the plushness of European rivals and it's not as economical, but it is spacious, comfortable and family-friendly. It's also a capable off-roader and it works well in bad weather.
Factor in the good level of standard equipment, relaxing driving dynamics and impressive refinement and it's easy to understand the appeal of the Grand Cherokee. The only problem is the competition, which is very impressive indeed, making the Jeep an outside choice.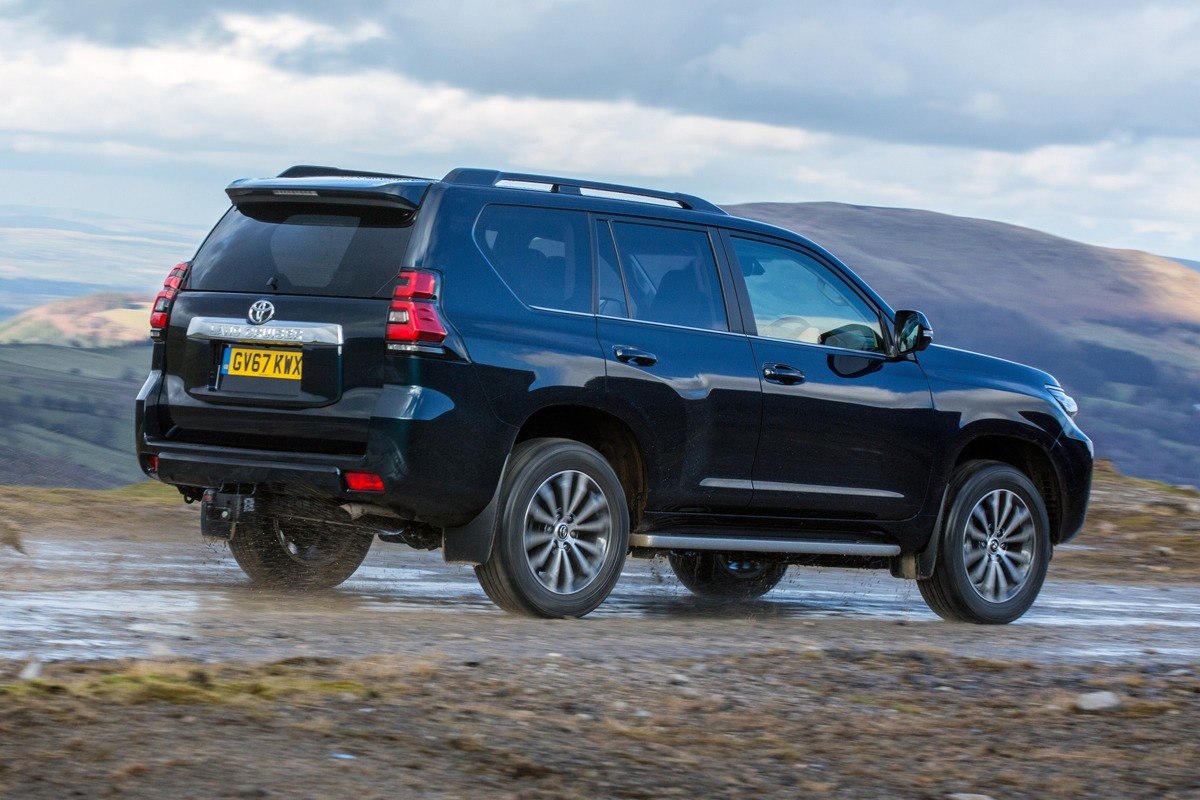 Toyota Land Cruiser
Like the Jeep Grand Cherokee, the Land Cruiser is an outside choice in the UK – but elsewhere in world it is lauded for its durability and go-anywhere four-wheel drive system. There's plenty of luxury equipment on board though, so it's not as spartan as you might think. 
The Land Cruiser is rather more rugged and less plush than many of the cars in this list, but for those who need genuine capability and impregnable reliability, the Land Cruiser is perfect. Drivers who live in the wilds of the Scottish Highlands or similarly remote parts of the country will struggle to do better.
Are luxury SUVs good for off-roading?
The original luxury SUV, the Range Rover, was created firstly as a working vehicle – just one that was a bit less basic than the classic Land Rover. Over the years, it has progressively become ever more luxurious, but its core abilities have always remained: there are few more able 4x4s. While other luxury SUVs, in general, are not quite as capable, they are all good for a spot of mild off-roading. A muddy field should hold no fears.
Can you get an electric luxury SUV?
Luxury SUVs are generally large and imposing machines that aren't yet available in fully electric guise. But things are changing fast: you can already choose a plug-in hybrid version of the latest Range Rover, for example, and we know Land Rover is working on a pure electric model. It's likely there will be EV versions of the next-generation Porsche Cayenne as well, and Volvo has already committed to a pure electric future.
Which SUV has the most luxurious interior?
At this level, any luxury SUV has an interior that will make you feel pampered. But it's at the really high end that things get extra-special. The Rolls-Royce Cullinan, for example, offers a tailor-made interior customised to your exact spec, while the choice of hand-crafted materials you can choose from when configuring a Bentley Bentayga is incredible. The Mercedes-Maybach GLS offers features you'd normally associate with a private jet, and even the classic Italian leather of the Maserati Levante is far more luxurious than the mainstream norm.