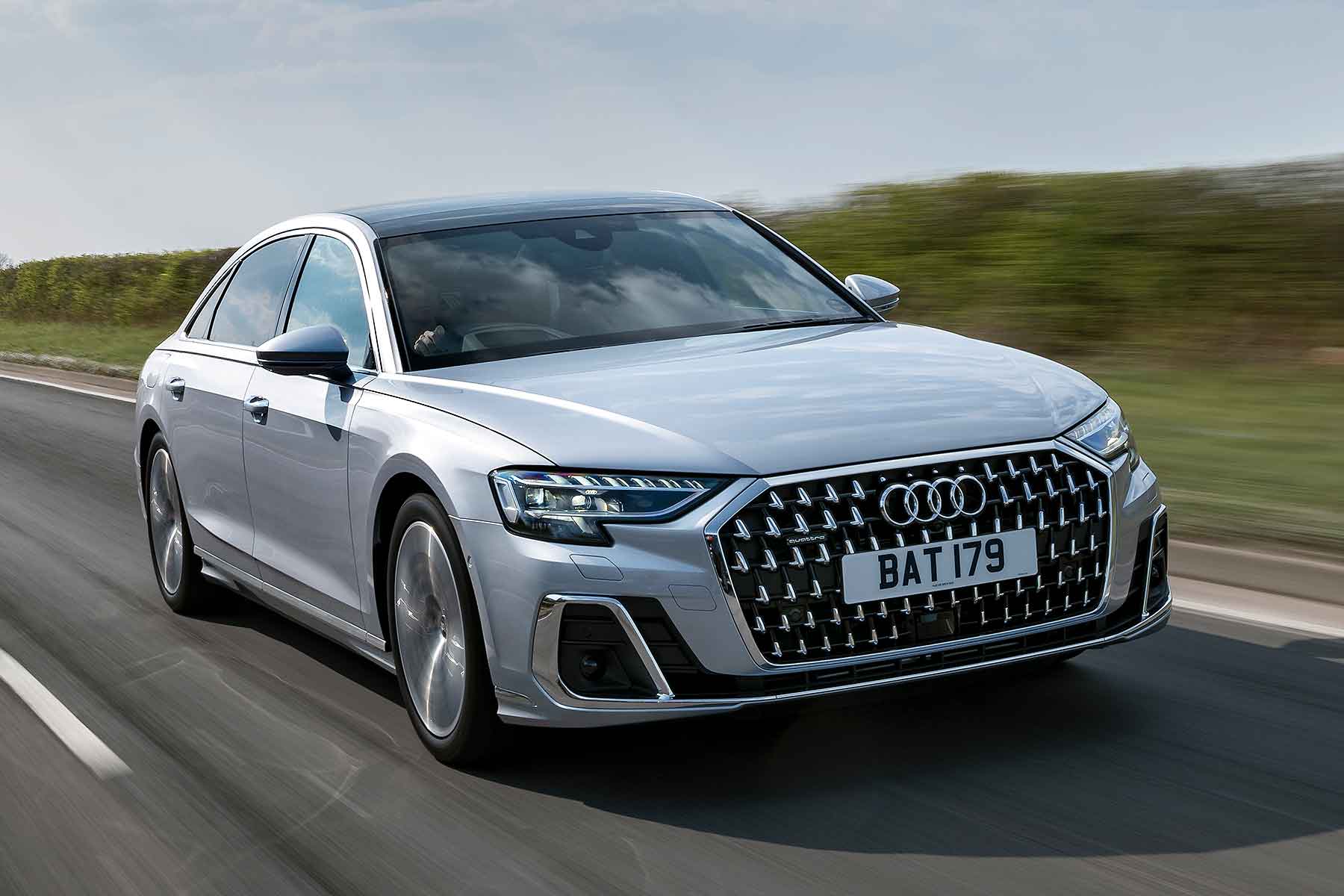 The luxury car class is defined by top notch saloons and posh SUVs. The best of the best offer a smooth, comfortable ride balanced with keen performance. Take a look at the ten we think are a step above the rest.
If you're in the market for something exceptionally fancy without stretching to a Rolls Royce or Bentley, you've come to the right place.
Chances are, you're more likely to be driven around in one of the following ten models than you are to be driving it - but we've picked some impressive options to suit all needs. On top of refinement, space, comfort and tech - these luxury cars will get you from A to B in the most stylish way possible.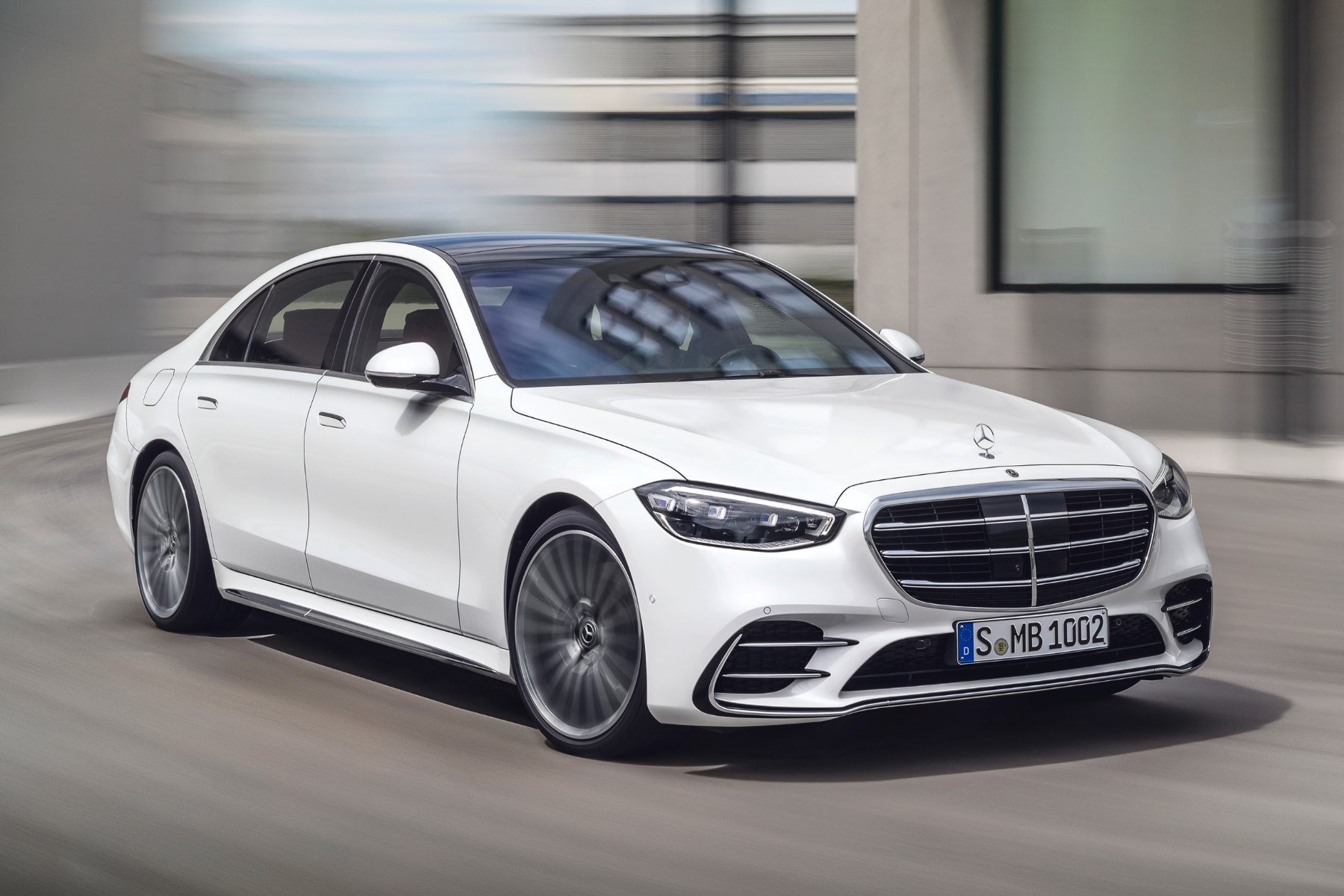 Mercedes S-Class
There's a new Mercedes-Benz S-Class in town, with a range of fuel-efficient engines and lower carbon-dioxide emissions than competition make it a steadfast choice for high-mileage drivers who want to travel in something more upmarket. The plug-in hybrid also makes Mercedes-Benz offering more appealing to money-conscious drivers.
There's plenty of tech inside, including a large widescreen infotainment set-up as standard. Some might find its approach misses the drama of a Maserati or heft of a Bentley, but the S-Class earns its accolades through being a relentlessly good all-rounder.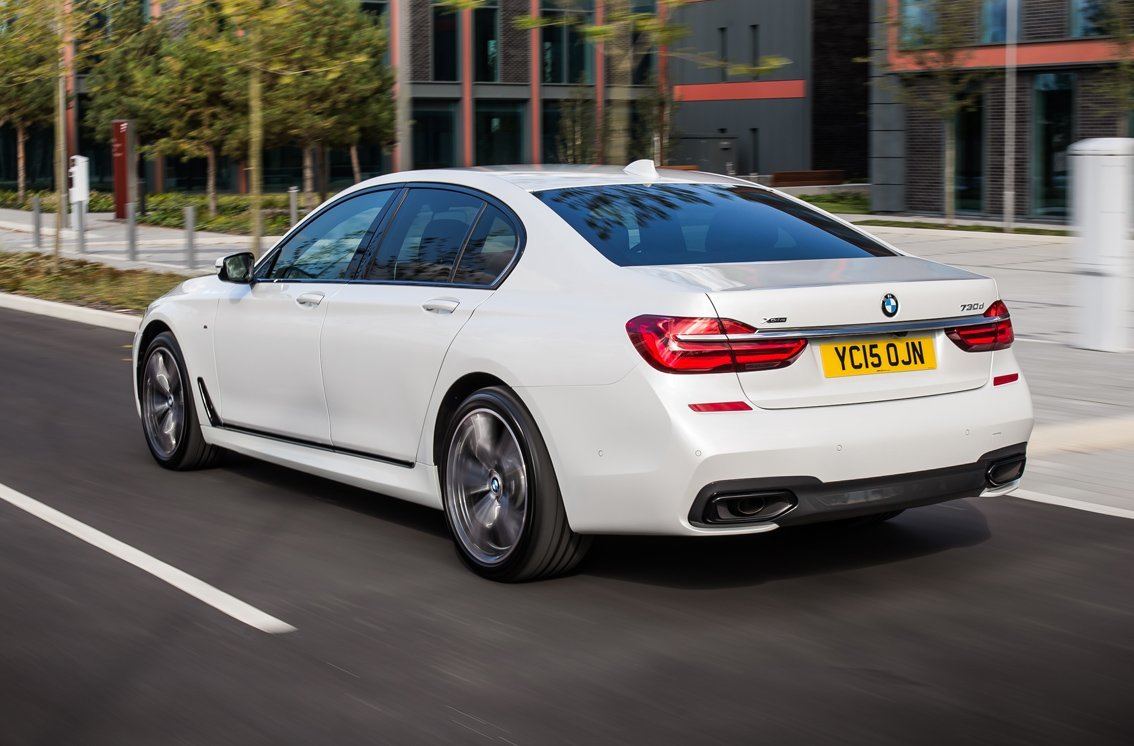 BMW 7 Series
The BMW 7 Series saloon may not be as popular as the Mercedes S-Class but with top notch refinement and quality throughout, it's a very strong choice and one that is arguably better to drive than most of its rivals.
That doesn't come at the expense of comfort though. While the previous generation 7 Series may not have ridden particularly well, there are no issues with this model. If you're being very picky, you could argue that the S-Class is a smidgen more comfortable, but these are minuscule margins. The standard fit self-levelling air suspension means the 7 Series is wonderfully smooth over even the poorest of surfaces and impeccable on the motorway.
Performance is all that you'd expect of the flagship BMW model, with the mainstay engine being the impressive 730d while at the top of the range is the sublime (but thirsty) V12-powered 760i.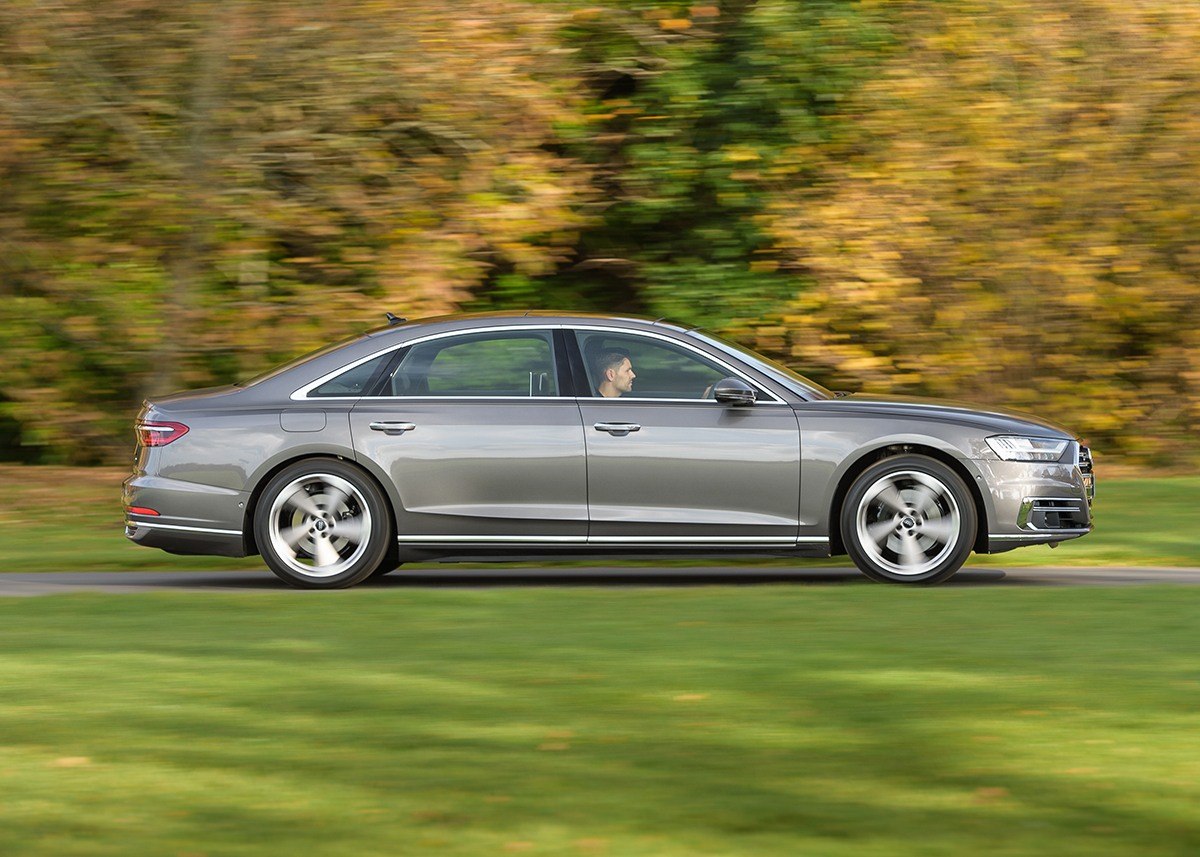 Audi A8
The latest A8 is big, comfy and packed with technology. It had major plans to topple the class-leading Mercedes-Benz S-Class, and that's precisely what it did. Well almost.
The Audi A8 prevents potholes and exterior noises from ruining the calm for those inside the car. It's by far one of the smoothest riding luxury cars. It's so refined that it makes up for the fact that the Audi doesn't handle so well as rivals.
The engines are smooth and powerful, the efficiency figures look good, especially on the clever plug-in hybrid version, while all the other ownership costs stack up well, too. It's more sensible than the Range Rover Velar and is packed with technology - making it the one to beat in many ways.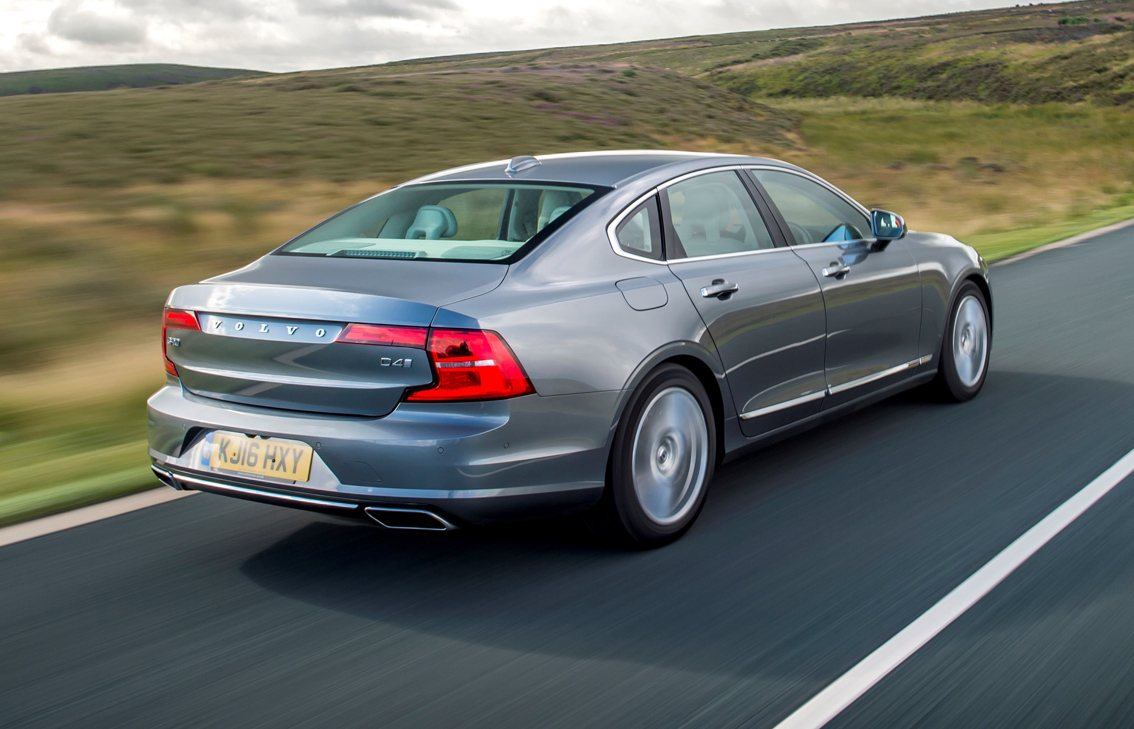 Volvo S90
With a genuine sense of luxury inside, a beautifully smooth ride and an excellent engine, the Volvo S90 is one impressive premium saloon that offers a genuine alternative to the usual four-door suspects.
The quality of the finish and features like the huge touchscreen make this feel like a different breed of car to the rivalling BMW 7 Series. As it's a Volvo, there's also a huge range of safety kit fitted - including a semi-autonomous driving system. This matches the speed of the car ahead, keeps you in lane and will even slow to a complete stop before accelerating back up to the selected speed, all without you doing anything.
The S90 commands a steep price, and it isn't as adept at being thrown into corners as a BMW or Porsche might be - but for many, the S90's relaxing ride will be all the draw you need to put your money into one.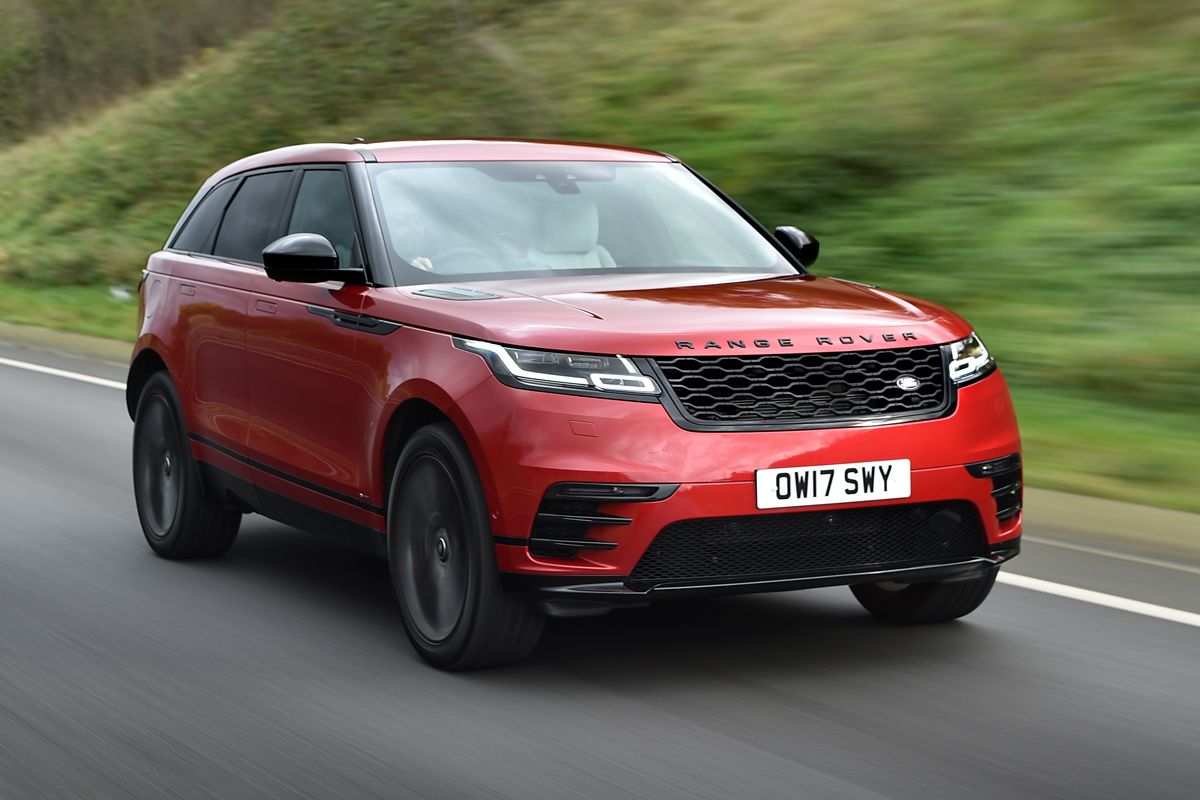 Range Rover Velar
The Velar is an alternative to the likes of the Porsche Macan, offering luxury, a posh badge and dynamic handling to buyers with a bit more money to spend on the finer things. Does the Velar live up to all the hype? Well, mostly. It's certainly a lovely looking thing and special details, like the retractable door handles, impress even those who don't care about cars.
Then there's the cabin. It's one of the best around, and even drivers who do a lot of long trips will enjoy spending time there. The big boot makes it a practical family car, while retaining some off-road capabilities.
It rides well enough and is very relaxing to drive, but handling can't compete with the Porsche Macan. The 2.0-litre diesel engine also lacks the refinement and smoothness you'd expect of a premium car like the Velar. Luckily, there are also decent petrols available.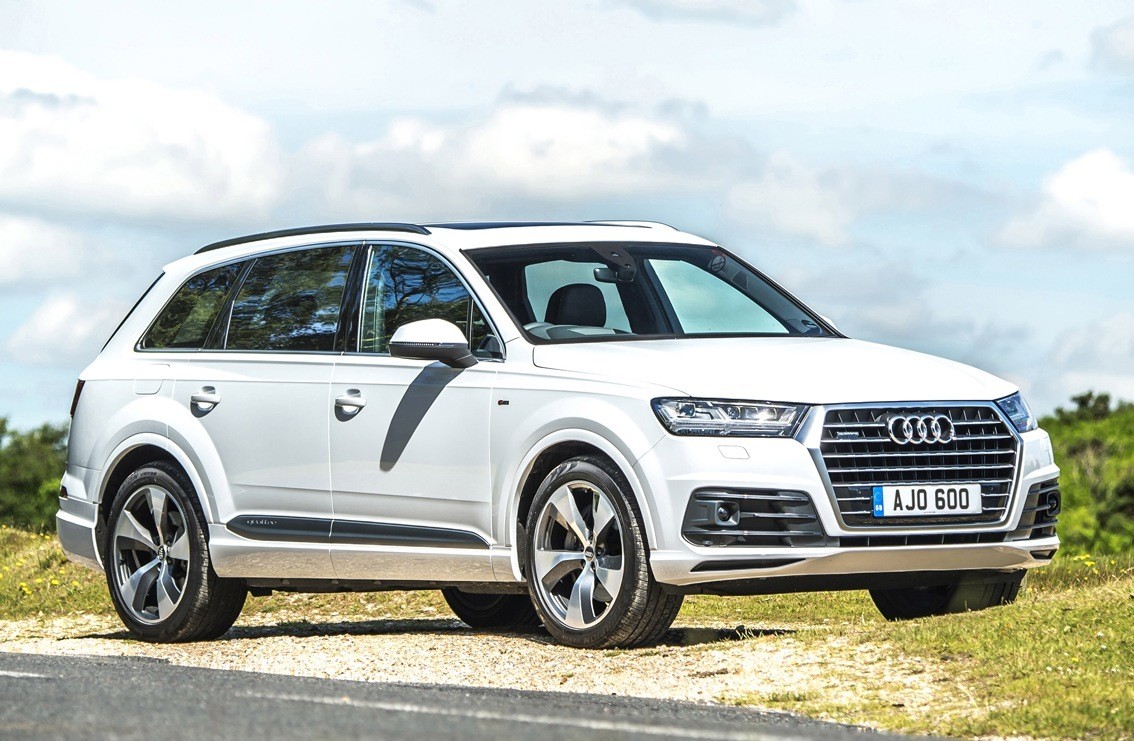 Audi Q7
The Audi Q7 is a brilliant SUV, offering generous amounts of room around each of its seven seats. When it comes to driving, Audi's big SUV is also comfortable and quiet - making it the ideal family car for those who want a life of luxury on the go.
The best Q7s ride on air suspension so check it has this fitted if you're buying used. Another thing worth noting is that the interior quality will depend massively on what year Q7 you're looking at. Early versions of this generation of car had conventional knobs and buttons, while an infotainment screen popped up electrically out of the top of the dash. Post-2019, you get an additional infotainment screen that replaces those buttons and looks very cool - but the system is harder to use than the previous offering.
As for refinement, you hear very little in the way of road and wind noise even at high speeds. The engines are smooth and you get a lot of space with the Q7, too - which is also more versatile than competing saloons. For an everyday luxury car, Audi's biggest Q model is hard to beat.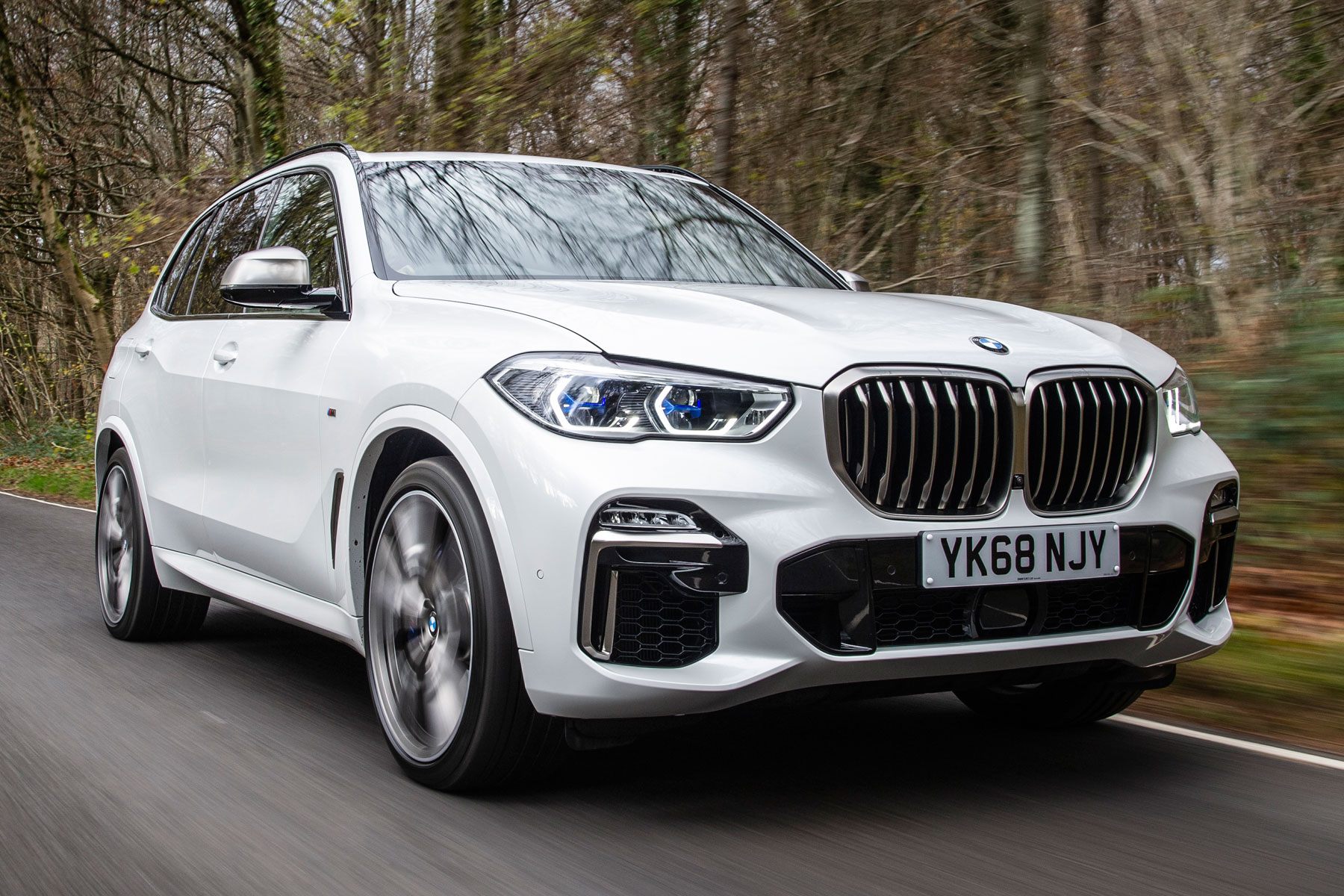 BMW X5
The premium BMW X5 SUV offers the space and practicality that families require, while also appealing to buyers who want luxury and an engaging driving experience to boot. It's an impressive feat, and one that makes the X5 an excellent option.
Inside, there's no shortage of luxury and connectivity - including various driver assistance systems and autonomous tech. It can look cluttered, especially compared directly with the Audi Q7 or A8 - which keep everything simple and easy to use. But it comes out on top when it comes to the sporty handling.
Most versions of the X5 come equipped with air suspension, with different driving modes to tailor the ride to suit what type of driving you're doing. It's brilliantly judged too - soft and cosseting in Comfort mode, it'll glide over bumps and potholes, almost totally isolating you and any passengers on board from the road's surface. For such a large car it feels very agile.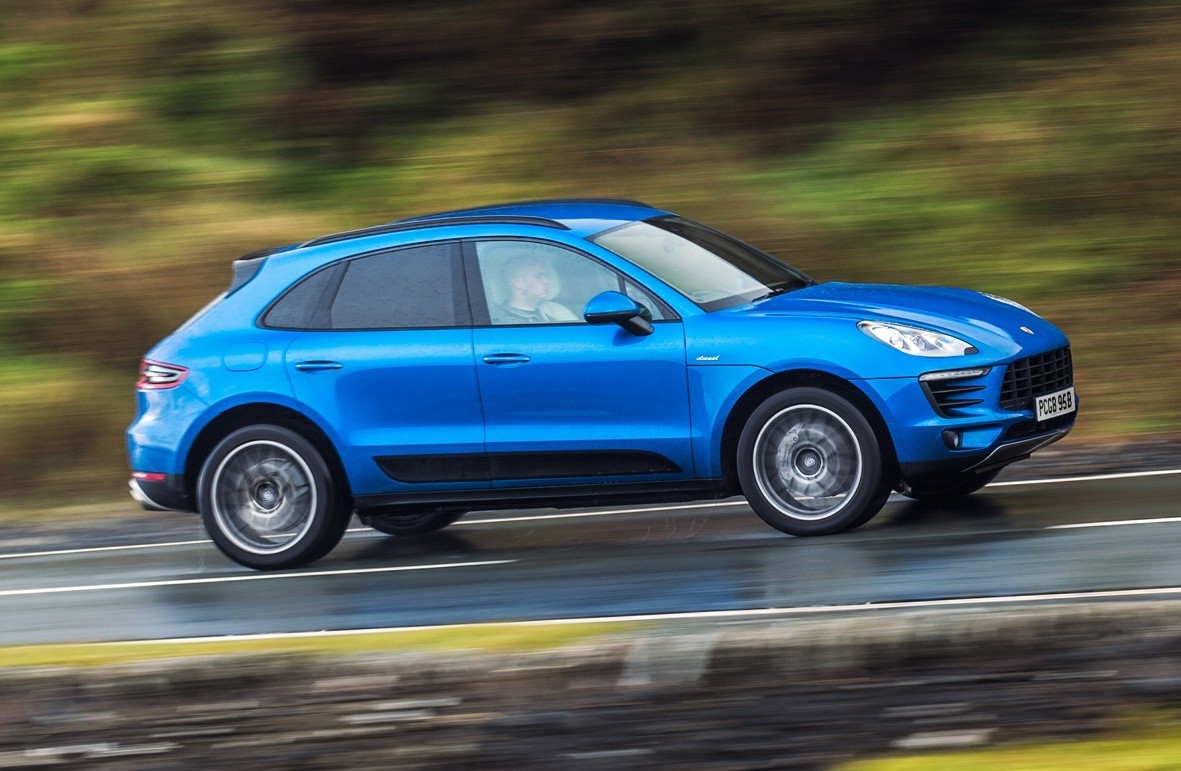 Porsche Macan
The Porsche Macan: It's pretty. It's sporty. It's a Porsche, after all. And a big one at that. If you have the money to afford one, it's also very close to being flawless. On the move, the Macan is nothing short of sublime - with tonnes of grip and wonderful balance from a rear-driven 4WD system
What's more the ride is comfortable enough for family car duties, and refinement is good enough to make long stints at the wheel an absolute pleasure. All the engines punch hard, with more and more punch as you progress up the range, so performance levels are easily worthy of the Porsche badge.
The Macan might be one of Porsche's most affordable models, but it doesn't feel like a poor relation, with a wonderfully high-quality interior. However, priced against considerably roomier rivals, you'll be spending much more for a less practical and less well-equipped, model. For example, automatic emergency braking isn't provided as standard, which defies belief at this money.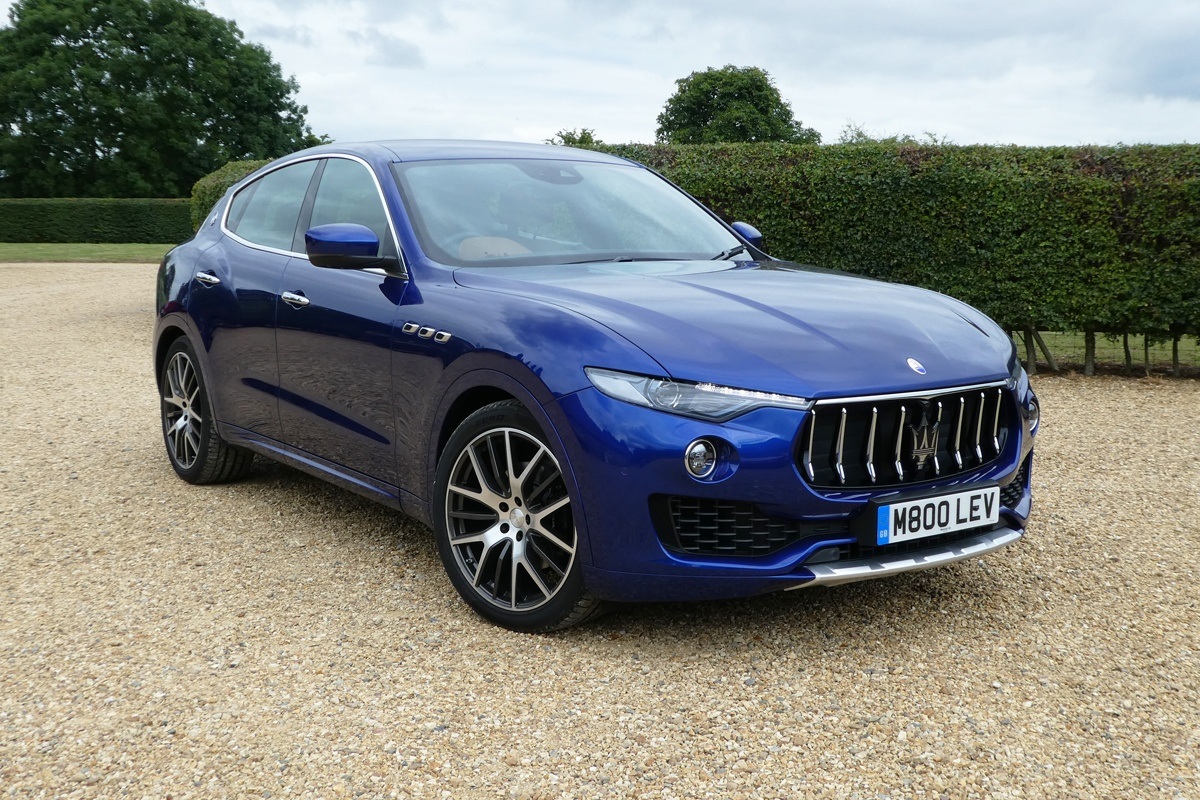 Maserati Levante
The Maserati's Ferrari-lite reputation precedes it, so the Maserati Levante - which is the brand's first big, posh SUV - has always been extremely desirable. Much more so than a more commonly seen Audi or BMW, anyway. The best update since the 2016 launch was the 3.0-litre V6 base petrol with 350PS in 2019. If you're planning to get one, get that one. Seriously.
Being a Maserati, it handles superbly well and - despite some gripes - it has a charm that few other luxury options even come close to.  The Levante is a car you buy because you like the idea of a big, spacious Maserati - as close as you can come to a Ferrari SUV, if you like.
Porsche SUVs drive better, Land Rover's products are more comfortable and, we're almost sad to say, an Audi Q7 or Audi Q8 simply does everything better than this. But this is something you choose with your heart rather than your head.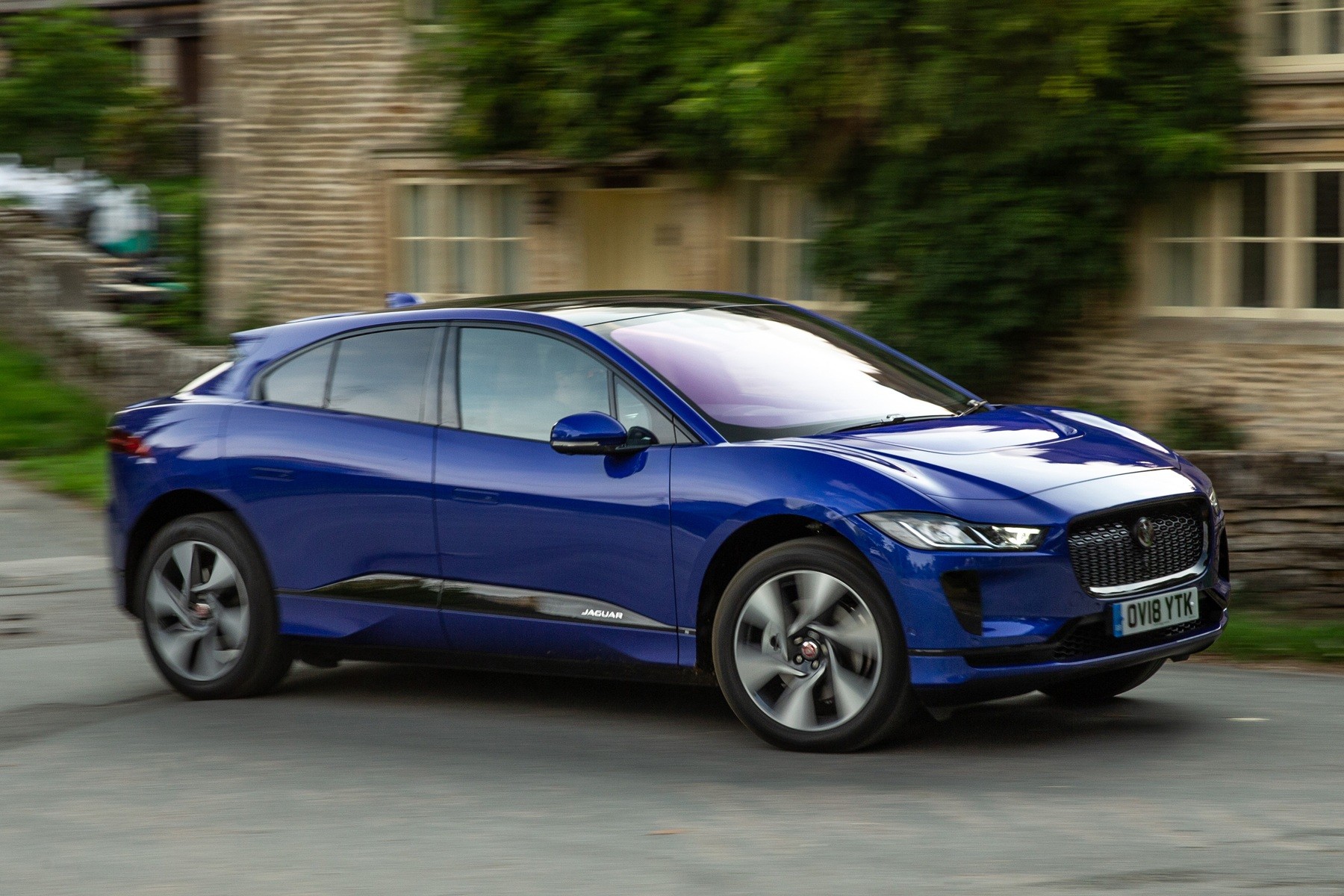 Jaguar I-Pace
Few could have predicted a big, electric SUV being as popular as it would become - but the Jaguar I-Pace beat everyone to the punch. It isn't something you'll see more than one or two of on a long drive, mostly because of a price tag that would make a fair few buyers gulp - but it injects some cool into the electric car class - and is one of the quietest, smoothest luxury cars going.
The I-Pace is without doubt one of the most enjoyable cars of its type to drive, too. It handles sharply, steers sweetly, and although it never quite shakes off its considerable weight, it's still great fun to thread around your favourite country road. Oh, and it's also blisteringly quick with 400PS available.
The build quality can't match the best-in-class, but it gets lots of luxury kit as standard, meanwhile and it's well stocked on the safety front. Importantly, the I-Pace also has an impressively long range, so if you're after a family EV (and you've got a few quid to spend), the I-Pace is definitely worthy of your consideration.