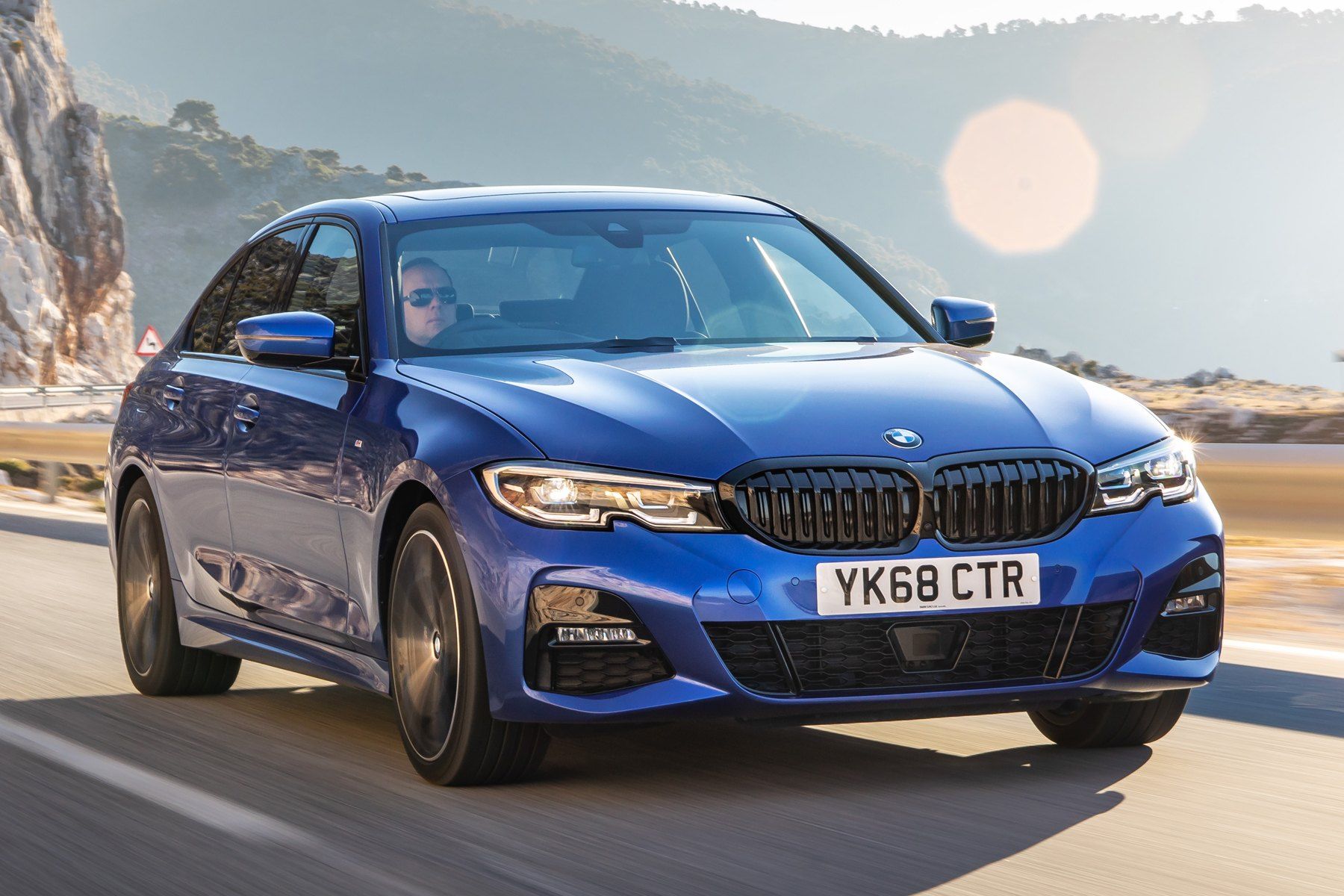 The battle among premium car brands is as fierce as ever, with plenty of capable small luxury cars to choose from.
Not just traditional saloons either with something different on offer if you want to stand out from the crowd, so if you're looking for a luxurious and comfortable motorway motor, there's never been a better time to buy. Here's the top 10 that are most popular with you - our readers - as decided by the number of page views.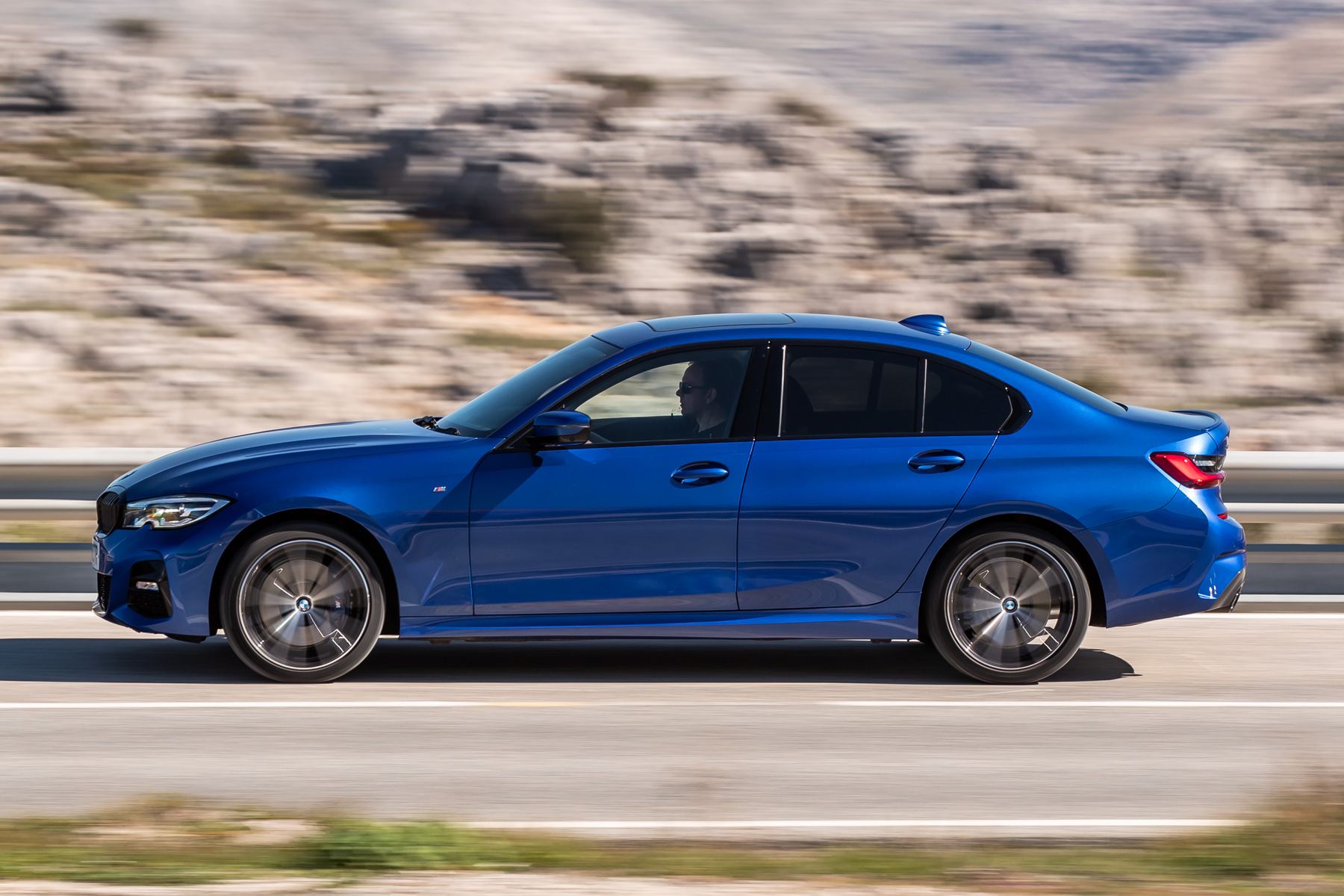 BMW 3 Series
The 3 Series is one of our favourite saloons. And as it turns out, one of yours too. This 3 Series has brought plenty of new features to BMW's compact four-door with xDrive four-wheel drive now available - giving 3 Series owners an alternative to Audi's quattro models.
There is also a hybrid in the shape of the 330e which emits just 49g/km of CO2. However, the most popular model remains the 320d and it's easy to see why. It combines strong performance with good fuel economy making it a favourite among private buyers and company car drivers alike.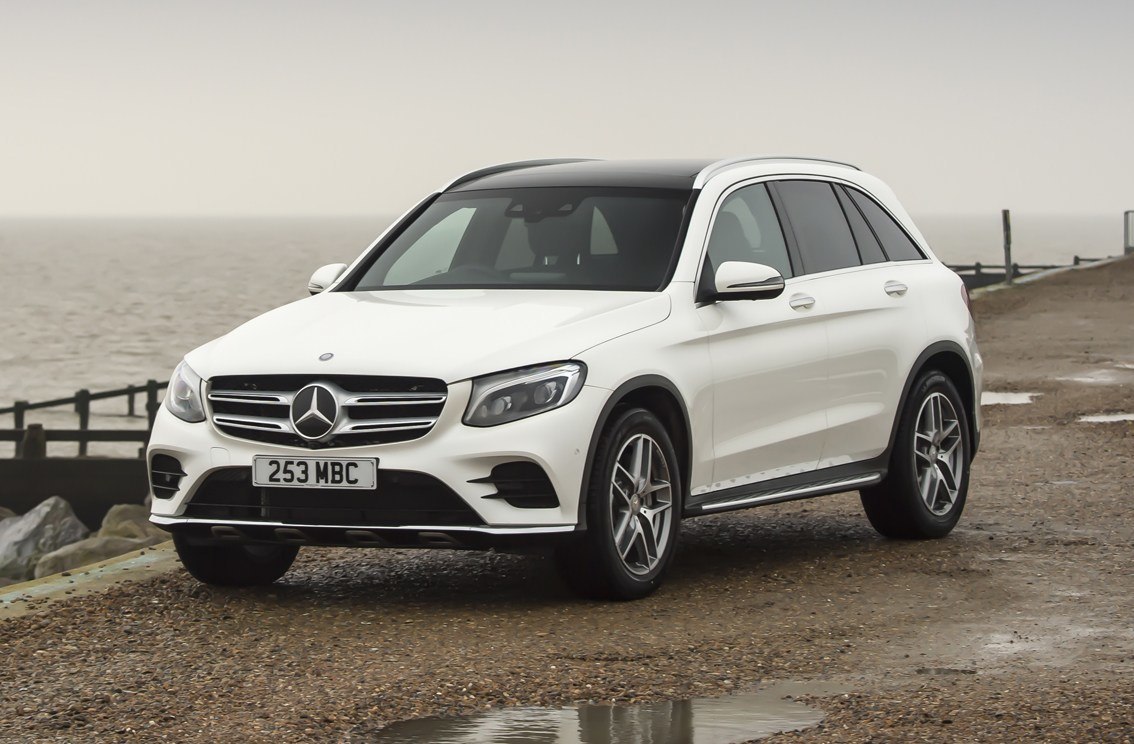 Mercedes-Benz GLC
You may be wondering what a supposed crossover is doing in this list. But whatever category you put something like the GLC in, it remains a Mercedes-Benz and one what will attract people after a premium car, but with some extra practicality.
It's a good-looking design and it feels like a really nice thing on the road. It's spacious and comfortable and its visibility is excellent. There's no unwieldiness about it on the roads while the cabin – lifted almost directly from the C-Class – is beautiful.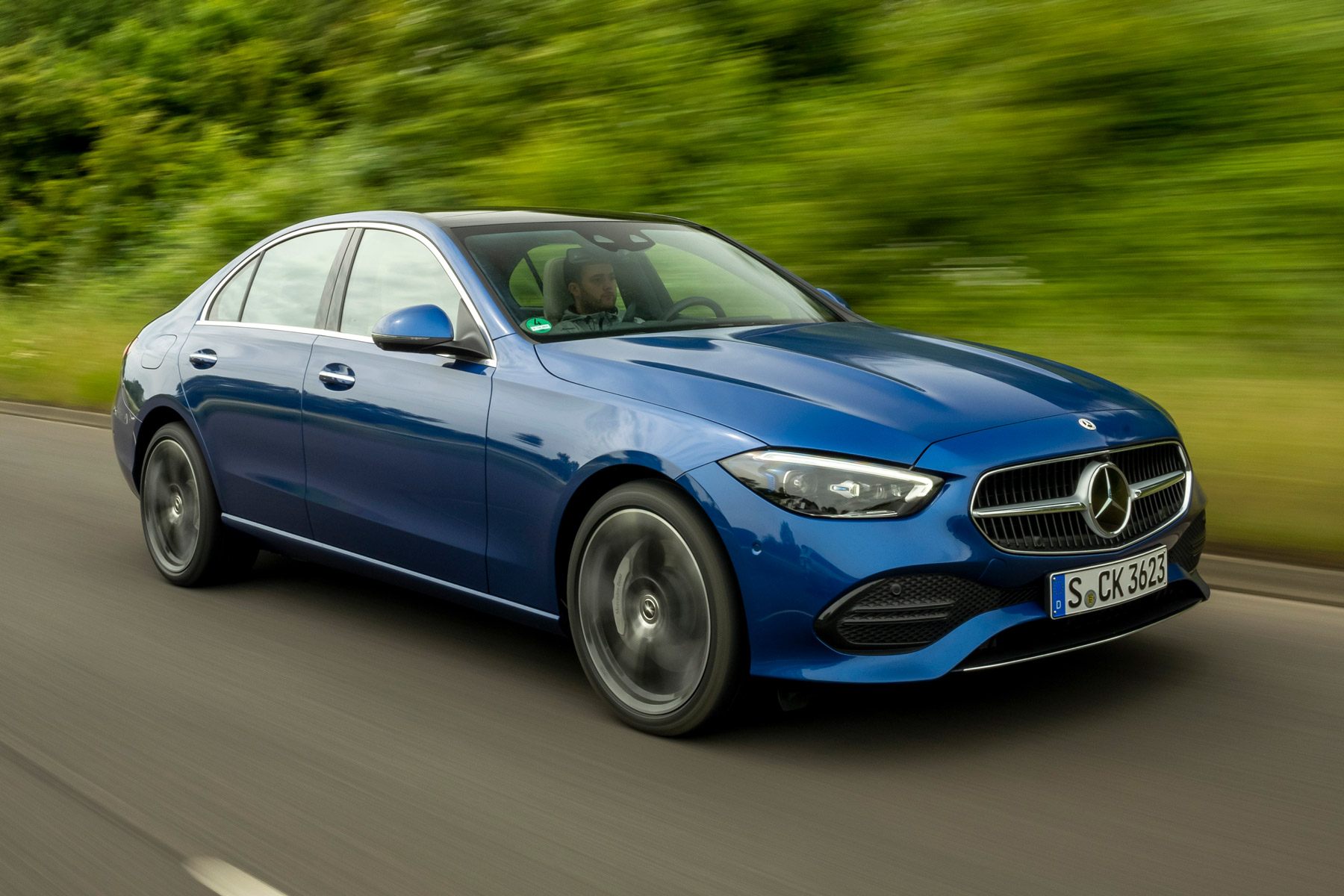 Mercedes-Benz C-Class
The latest C-Class is our favourite premium saloon - we hold it in even higher regard than the impressive BMW 3 Series - such are its talents. It's stylish, comfortable and has a classiness about it that few other cars can match. It's a really polished performer.
The interior is particularly good with a minimalist design dominated by a large one-piece centre console that's far less cluttered than the previous model. Mercedes-Benz likens the cabin as 'akin to the uplifting feeling of being upgraded from economy to business class on an aeroplane' and we certainly can't argue with that.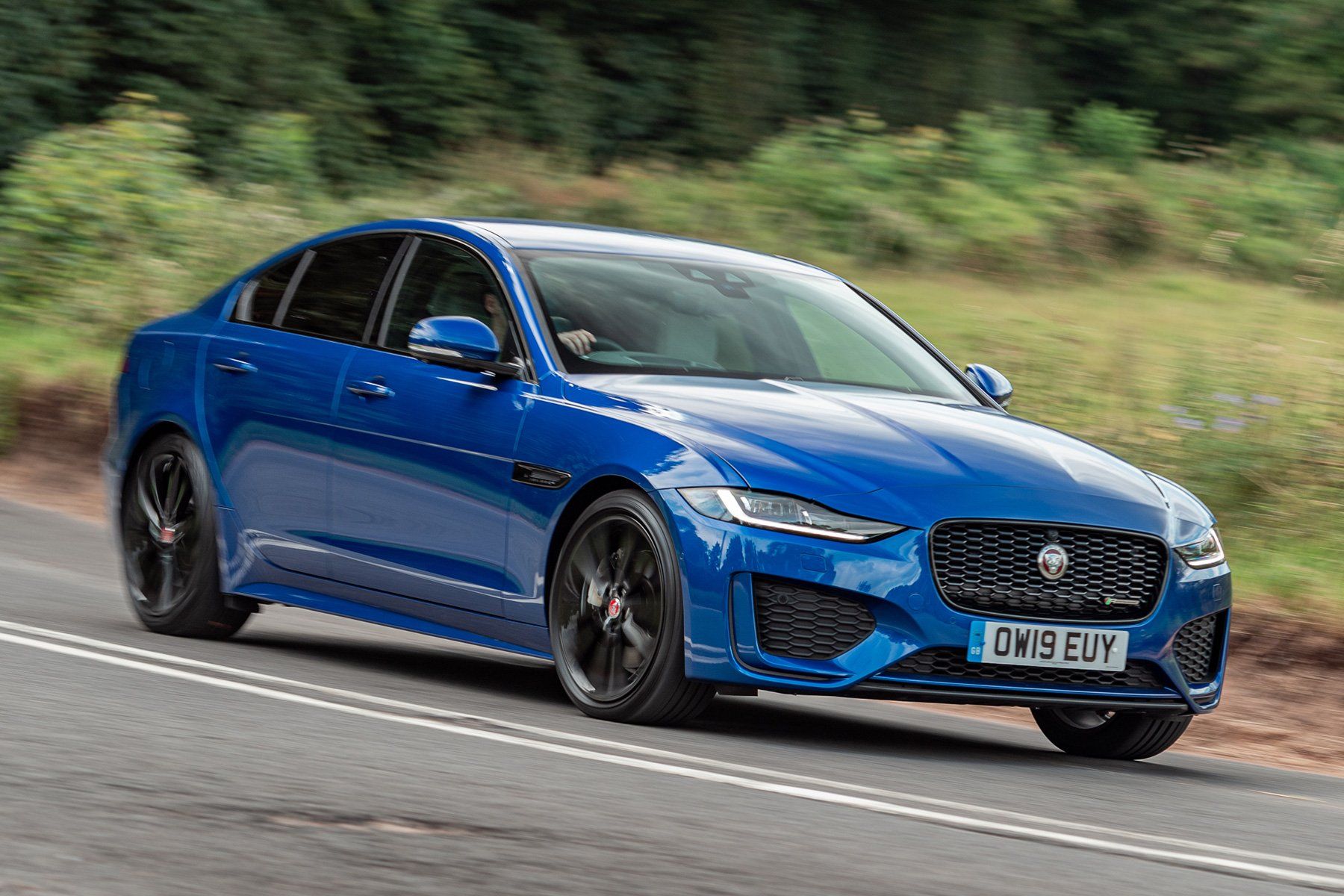 Jaguar XE
Remember after the X-Type when Jaguar said it would never again launch a compact saloon? Then along came the XE. Oh well. The good news is that this time round Jaguar has got a lot right with the XE. It's good to drive and has a neatly designed interior. For many people it's something different from the usual German saloons too.
It's by no means better than the likes of the C-Class but the margins are very small and there's no denying the XE's excellent value and low running costs. The lower powered version of the 20d Ingenium diesel has claimed economy of 74.3mpg in theory while Real MPG shows a more realistic 60mpg - still a decent figure.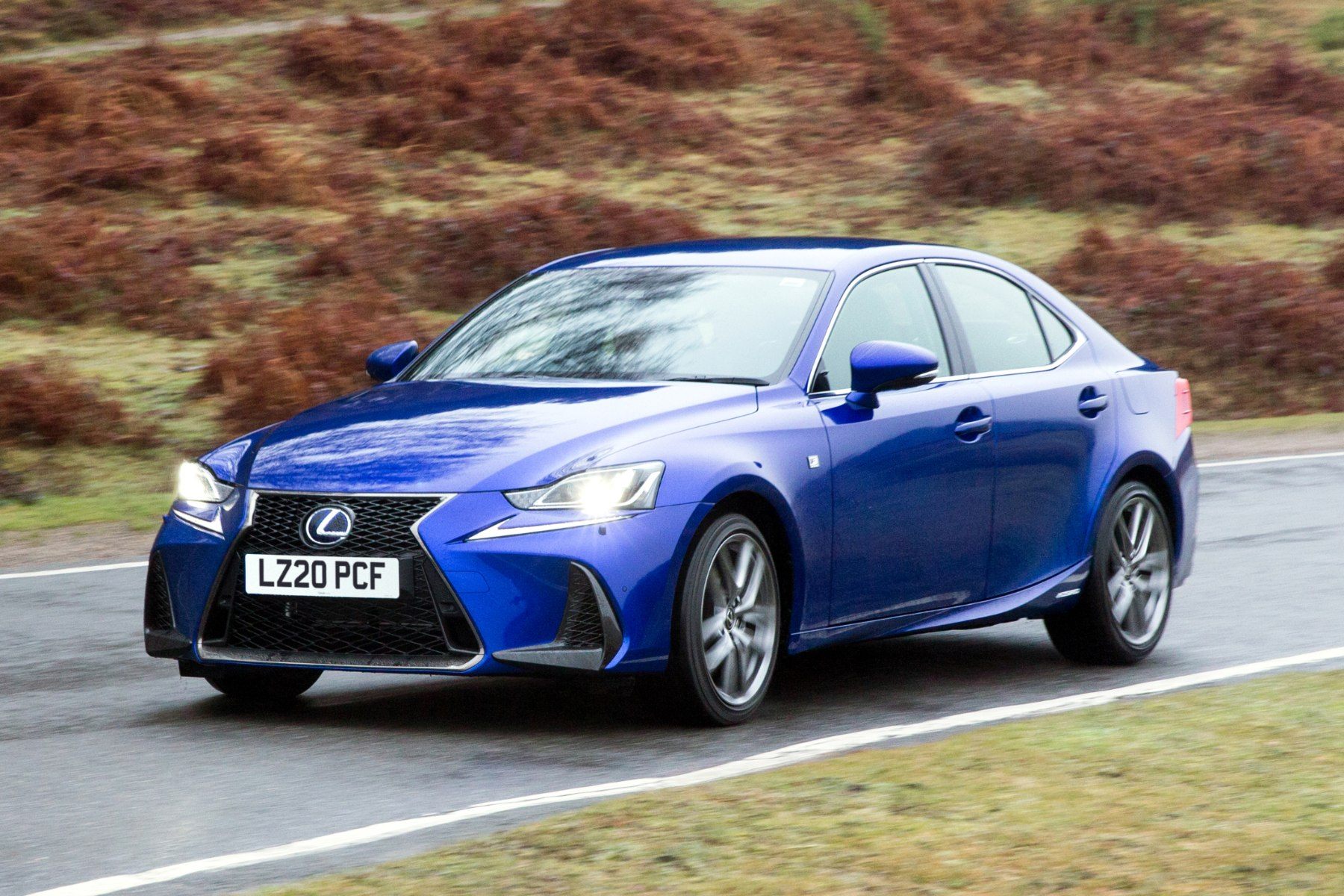 Lexus IS
Unlike its predecessor, there's no diesel engine available in this IS. Instead there's the smooth IS 300h hybrid or a 'sporty' version in the shape of the 200t. On paper, the latter isn't exactly frugal, but Real MPG shows that users are actually exceeding the claimed figures (a rare occurance indeed), with an average of close to 45mpg. 
It may not be the best to drive, but being a Lexus you're guaranteed superb reliability and some of the best dealers in the business, which is why Lexus buyers are some of the most loyal of car owners out there. If you want an easy to own and well engineered car, it's easy to see the appeal of the IS.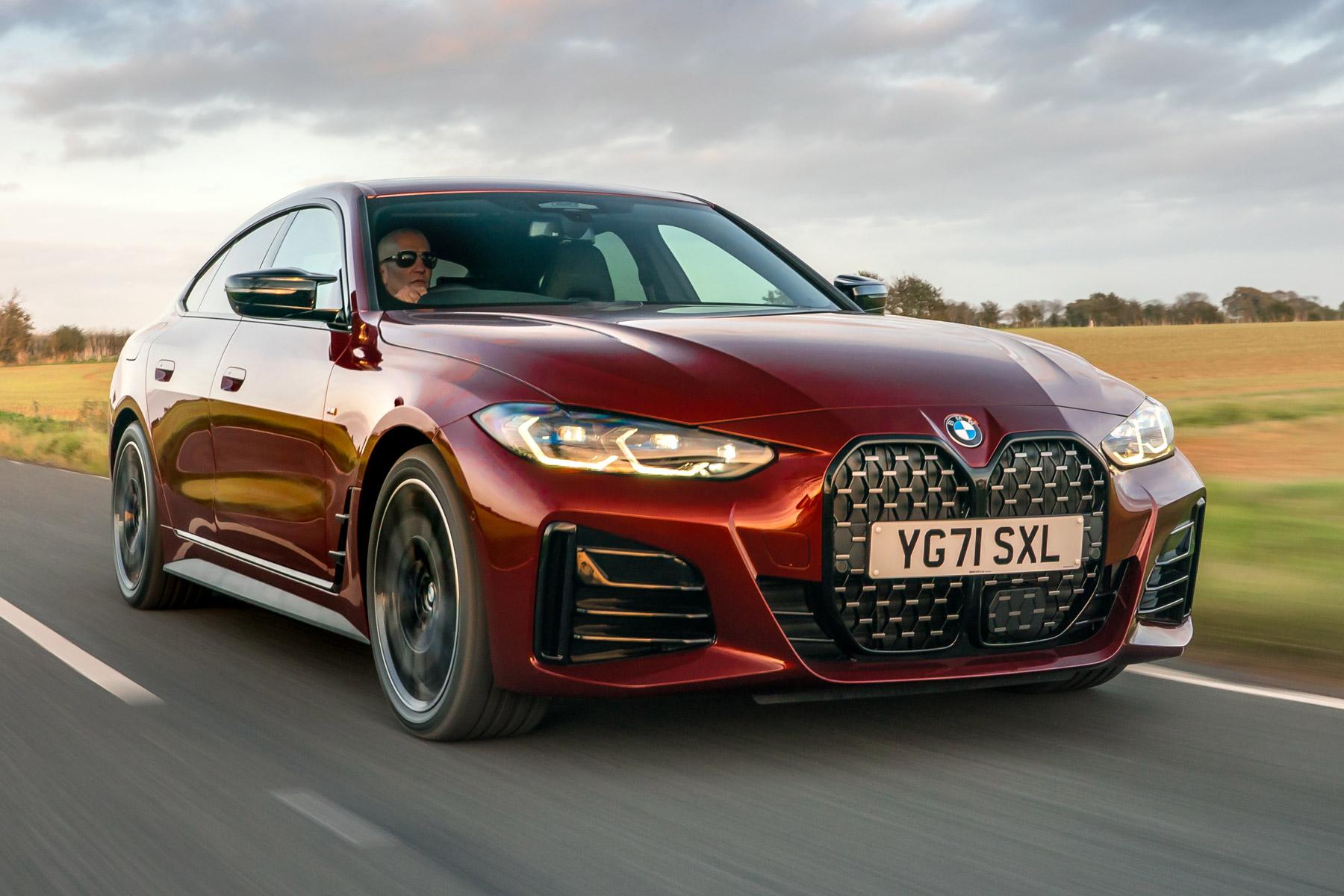 BMW 4 Series Gran Coupe
It may just seem like a posher version of the 3 Series (and indeed that's what we'd suggest...) but BMW says the 4 Series Gran Coupe is designed as a sleeker and sportier alternative with features like frameless doors and an electric tailgate as standard. So that's us told.
It may not look it, but it's actually the same overall length as the 4 Series Coupe. However, thanks to the different design at the rear, it has much better passenger space. The boot is the same size as a 3 Series but more practical thanks to the hatchback tailgate.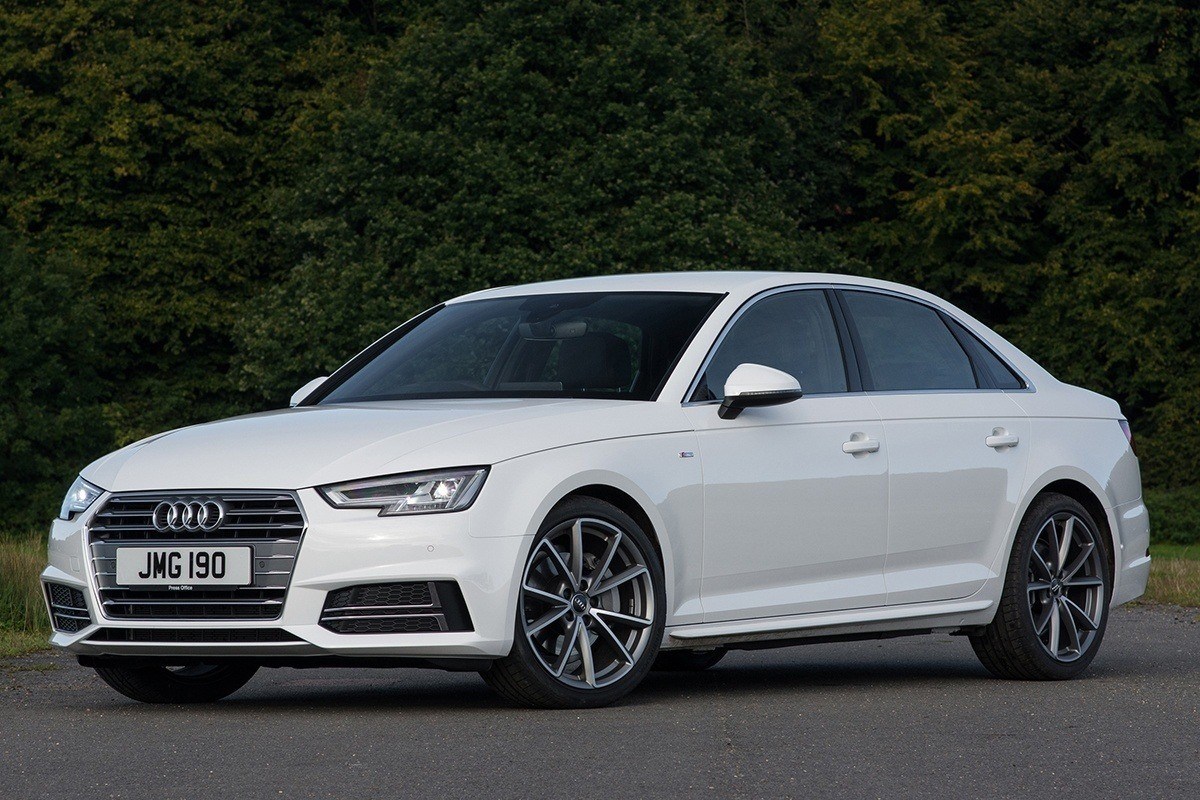 Audi A4
The competition among premium cars has never been stronger and that's good news for buyers. It means better equipped cars from manufacturers with ever more technology included. The A4 is a good example with with the option of the Audi Virtual Cockpit - a customisable screen that replaces the traditional instrument dials.
Audi says it used the luxury A8 as a benchmark for refinement and it shows. Engine noise is near non-existent and even at motorway speeds there is barely any wind noise. It means the A4 is a very relaxed car to drive over long distances.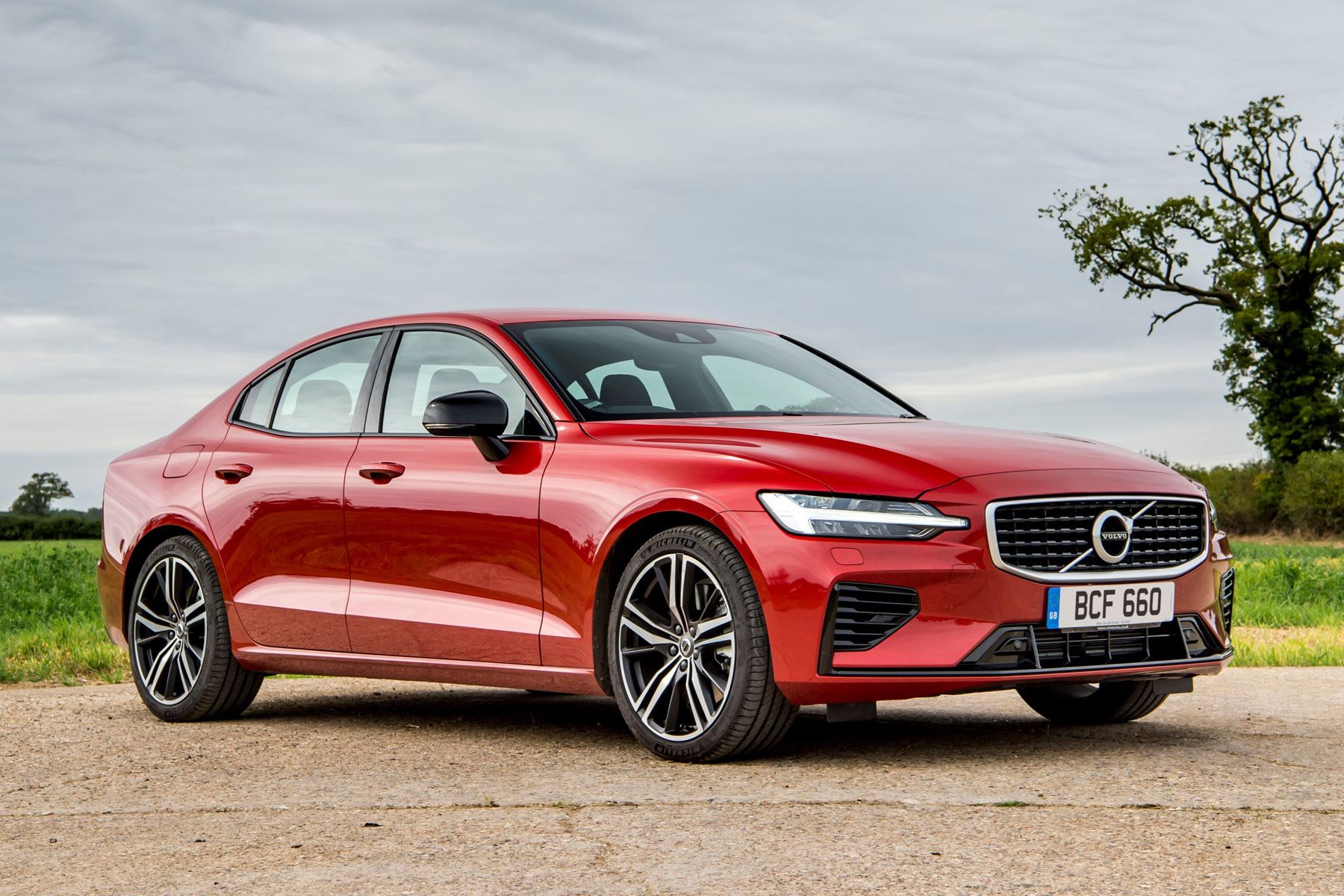 Volvo S60
The S60 may be getting long in the tooth - and due for replacement in 2018 - but this current version, while not the best to drive, does offer something different from the usual premium saloons. It also looks good value for money alongside the competition.
Comfort has always been a Volvo strong point along with safety. And the S60 gets Volvo's City Safety system helping prevent low-speed collisions and Pedestrian Protection that applies the brakes below 20mph. The pick of the engine range is undoubtedly the 2.0-litre D4 diesel that returns a claimed figure of more than 70mpg.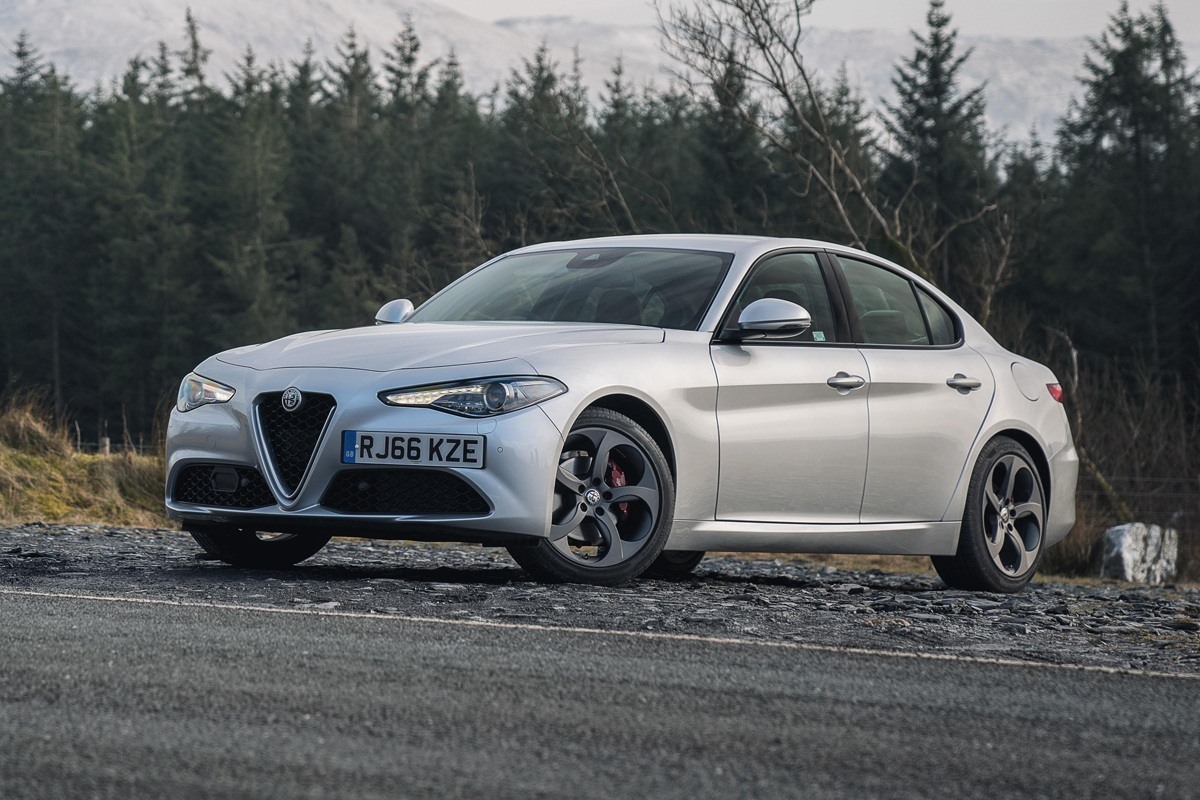 Alfa Romeo Giulia
It's been a long time in the making, but finally Alfa Romeo is back with a replacement for the 159. And it wants this to be seen as a genuine rival for the likes of the BMW 3 Series. So it has a rear-wheel drive set-up and is very much geared towards driving pleasure, with firm suspension, responsive steering and a torque packed engine.
The most popular seller will be the 2.2 MultiJet diesel with 180PS. It's strong enough but the all-aluminium engine isn't very refined, with diesel clatter at start-up and lots of noise under hard acceleration. That said, claimed official economy is at 67mpg.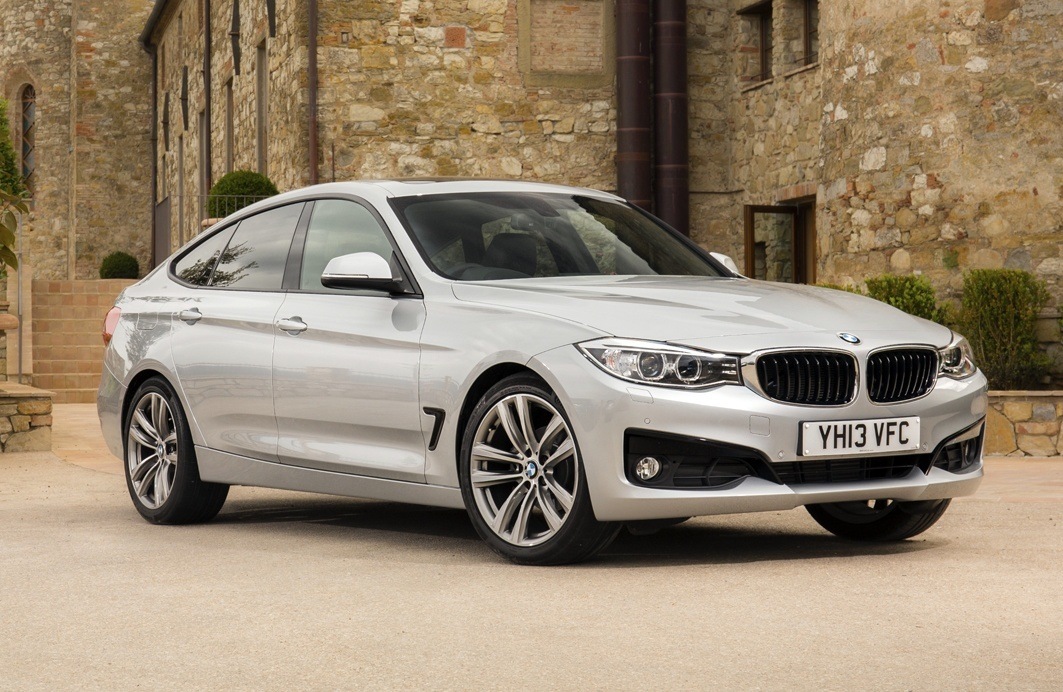 BMW 3 Series Gran Turismo
There are no less than three BMW models in this list - which just shows you how many new niches are being created. Sitting alongside the standard 3 Series is this Gran Turismo version (or GT as it's shortened too). It's kind of half way between a 3 Series saloon and an estate, with the added practicality of a hatchback, albeit it in a stylish design.
What's slightly odd is that it's more expensive than the 3 Series Touring - and quite a bit more, around £1500. We like the 3 Series GT but it's hard to justify the extra money when the standard 3 Series is already such an impressive model.