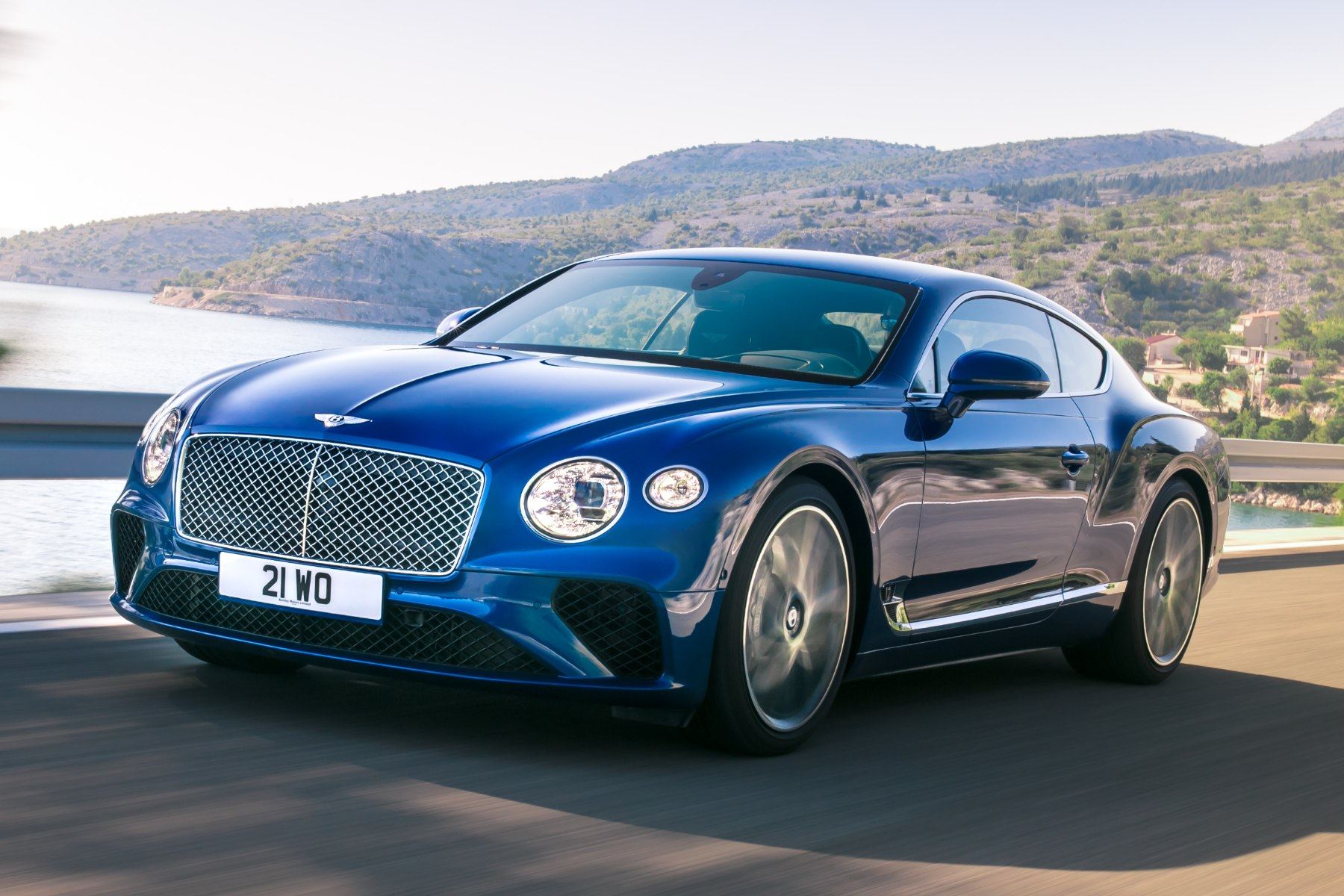 Luxury cars are all about class, comfort and sophistication. But they're no longer confined to just big limousine-like saloons. 
There are now plenty of luxury cars including SUVs and gran tourers that offer the space you'd expect with top-notch build quality, but don't cost the earth to run.
A healthy budget means you get a lot of choice too and there are few bad cars in this class. Here then are the best luxury cars for £50,000 you can buy now.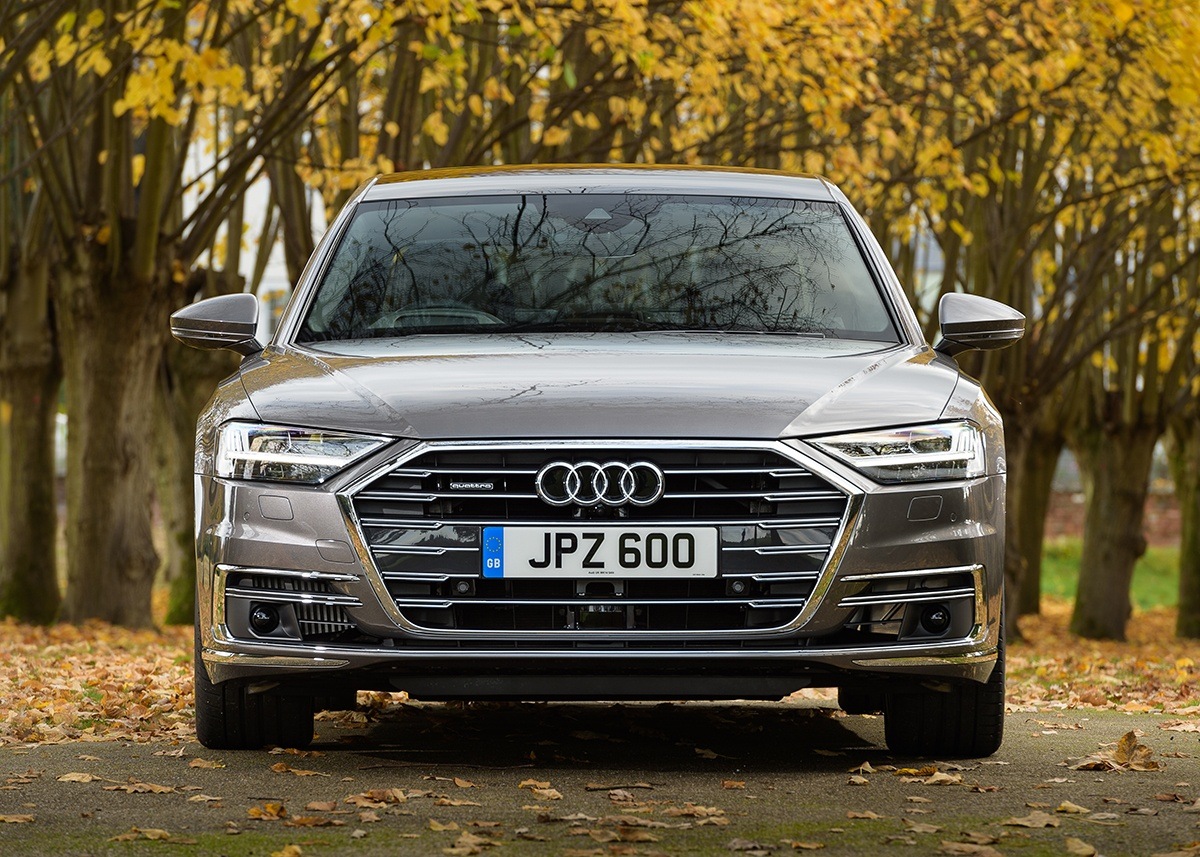 Audi A8
Audi may be a huge player on the UK's premium car market stage yet, when it comes to luxury saloons, it's the Mercedes S-Class which hogs the limelight. Which is why the latest Audi A8, launched in 2018, aims to be - according to Audi - the most technically advanced production car ever built.
It's certainly quiet with librarian-approved vocals from the engine. This, in part, is down to the active engine mounts that reduce diesel clatter. It's supremely quiet as a motorway cruiser with minimal wind or road noise. There are some substantial pluses to the standard-fit adaptive air-suspension system. The difference between the selectable modes is pleasantly broad while maintaining decent body control and a useful degree of ride comfort.
A budget of £50,000 will get you behind the wheel of a 12-month-old 50 TDI model with just 1500 miles on the clock.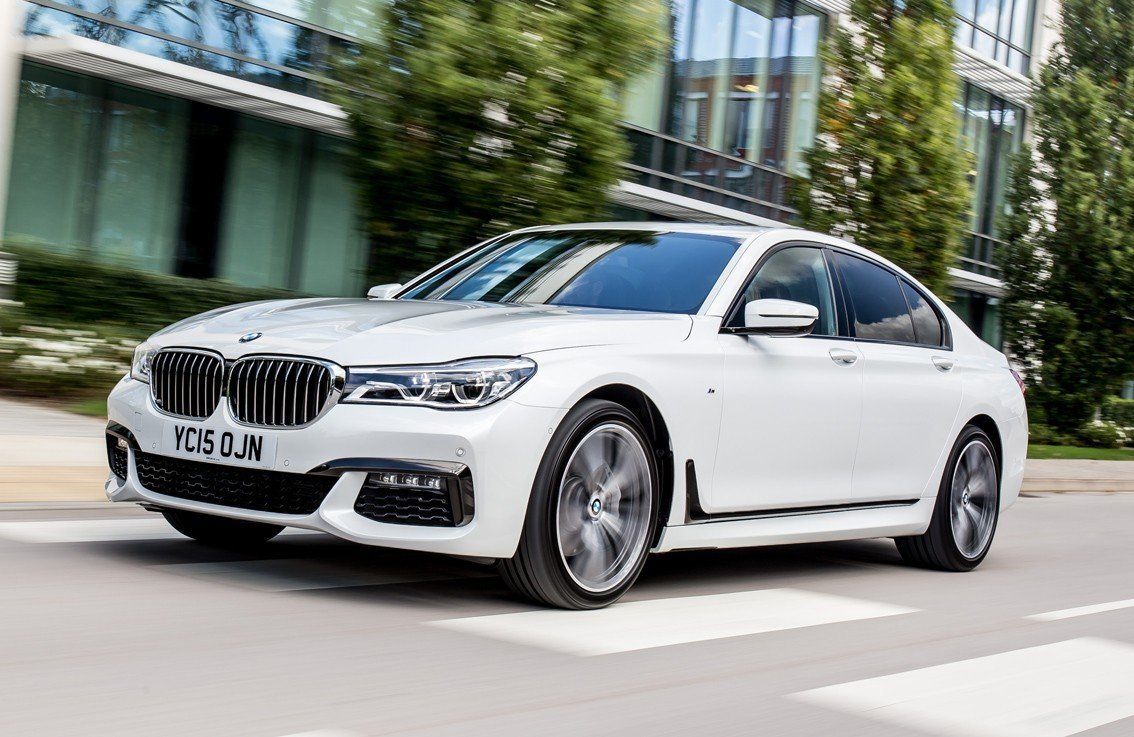 BMW 7 Series
Battling with Audi for the crown of 'luxury saloon that isn't quite be as good as the Mercedes S-Class', the BMW 7 Series at least makes an effort with the styling to stand out. And by effort, we mean a massive grille on the latest models which looks like one of BMW's designers got carried away after a few too many Lowenbraus.
While it certainly looks the more aggressive of the German trio, it's not as good to drive as the S-Class which handles better. On the plus side, it's supremely comfortable and impeccably built. Plus, the 7 Series comes with more standard equipment than the Mercedes for the same sort of money.
And talking of money, £50,000 is enough to see you being handed the keys to a less than 12-month-old 730d with delivery miles on the clock. If you're not worried about economy, the rapid 740i is the one to go for.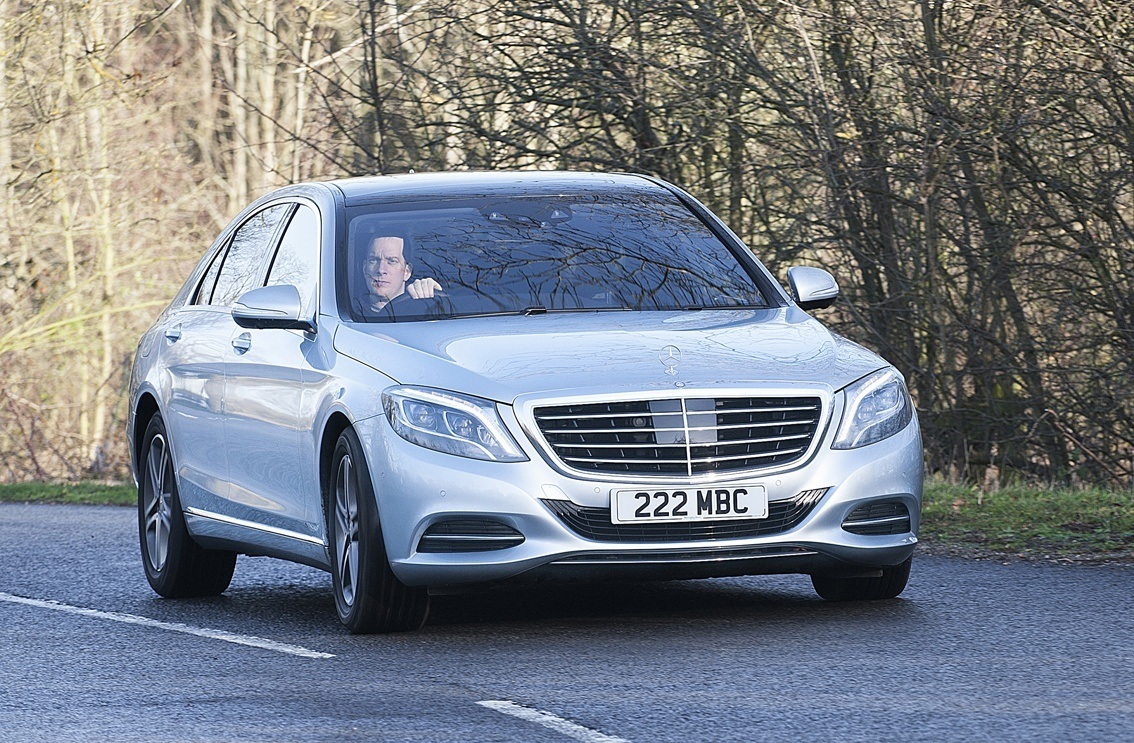 Mercedes S-Class
The Mercedes S-Class remains the premium standard for luxury cars with an unrivalled blend of superb comfort, class-leading refinement and a beautifully finished interior. It's not just a car for those in the back either - although we'd argue this is the best place to enjoy the S-Class with acres of legroom and sumptuous seats - driver's also love how engaging it is to drive. This is no big old barge, instead it handles with the agility of a much smaller car.
There's a wide range of engines and models in the S-Class range covering everything from long wheelbase diesels to storming V12 AMG models with more than 600PS.
A budget of £50k gives you plenty of choice on the used market with the S 400 d looking very attractive - you can get a year-old model with less than 7000 miles on the clock.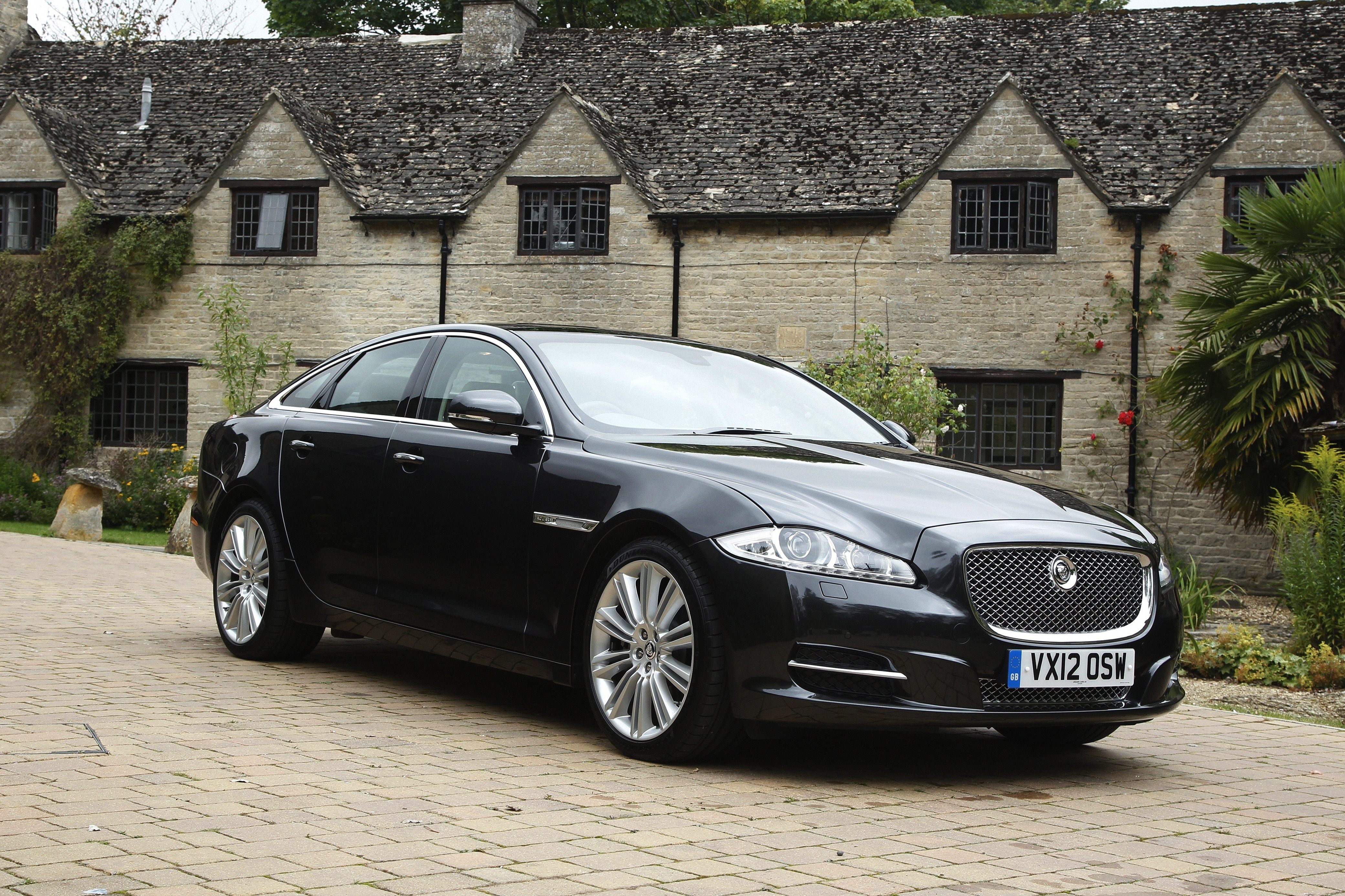 Jaguar XJ
In the world of big luxo barges, the Jaguar XJ is the wise old grandad who has been around for ages. There may be plenty of younger whipper snappers around but the XJ continues to plod on. Even if it's now needing a frame to walk and makes groaning noises everytime it stands up.
It's a car that, on paper, lags behind the competition in terms of space, quality and technology - yet there's still something desirable about the big Jag, despite its dated image. It drives well too with impressive handling for such a big car, helped by its lightweight aluminium body. After all, it's good enough for James Bond's boss...
At this money you can get a brand new XJ with Jaguar's strong 3.0d V6 diesel engine but if you want a bit extra from your luxury limo, the supercharged 5.0-litre V8 will float your boat right out of the water.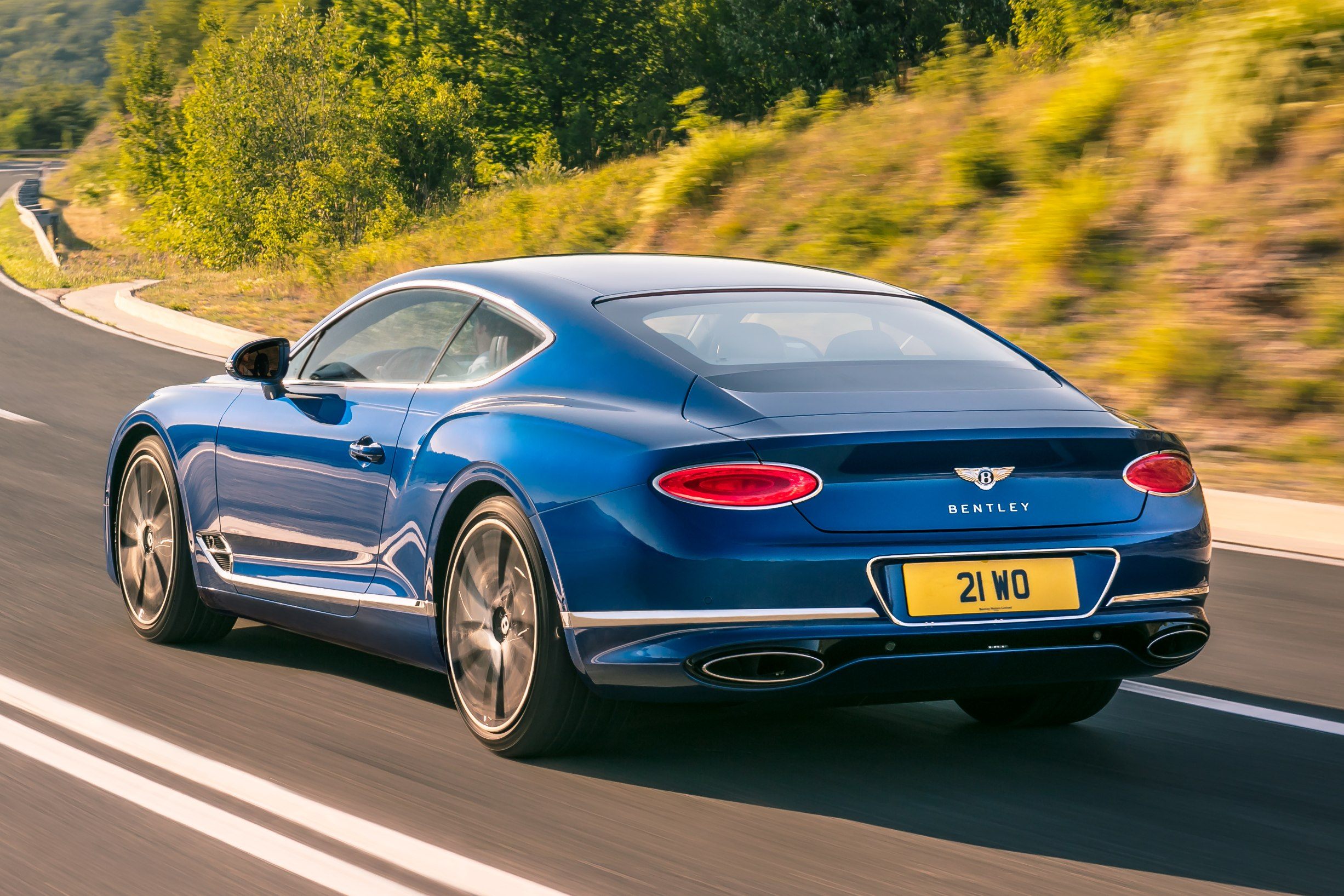 Bentley Continental GT
While there are plenty of renowned brands in this list, nothing says true luxury like a Bentley. Hand made in Crewe, a Bentley is something special in a world of mass-produced cars. It's a car that oozes class and feels special every time you get behind the wheel. The latest Bentley Continental GT starts at £150,000 and while Bentley's hold their value incredibly well, our budget will get behind the wheel of a six-year-old Continental GT.
The 6.0 W12 is the most popular model around and while it's effortlessly quick, the 4.0 V8 engine is actually nicer to drive. It's more responsive at lower speeds and the car is surprisingly capable when it comes to moving quickly through the bends, despite its significant weight.
The V8 S is the model to go for - it gets more power and torque but the big changes are a 10mm lower ride height along with an uprated chassis, increased spring rates and revised damping.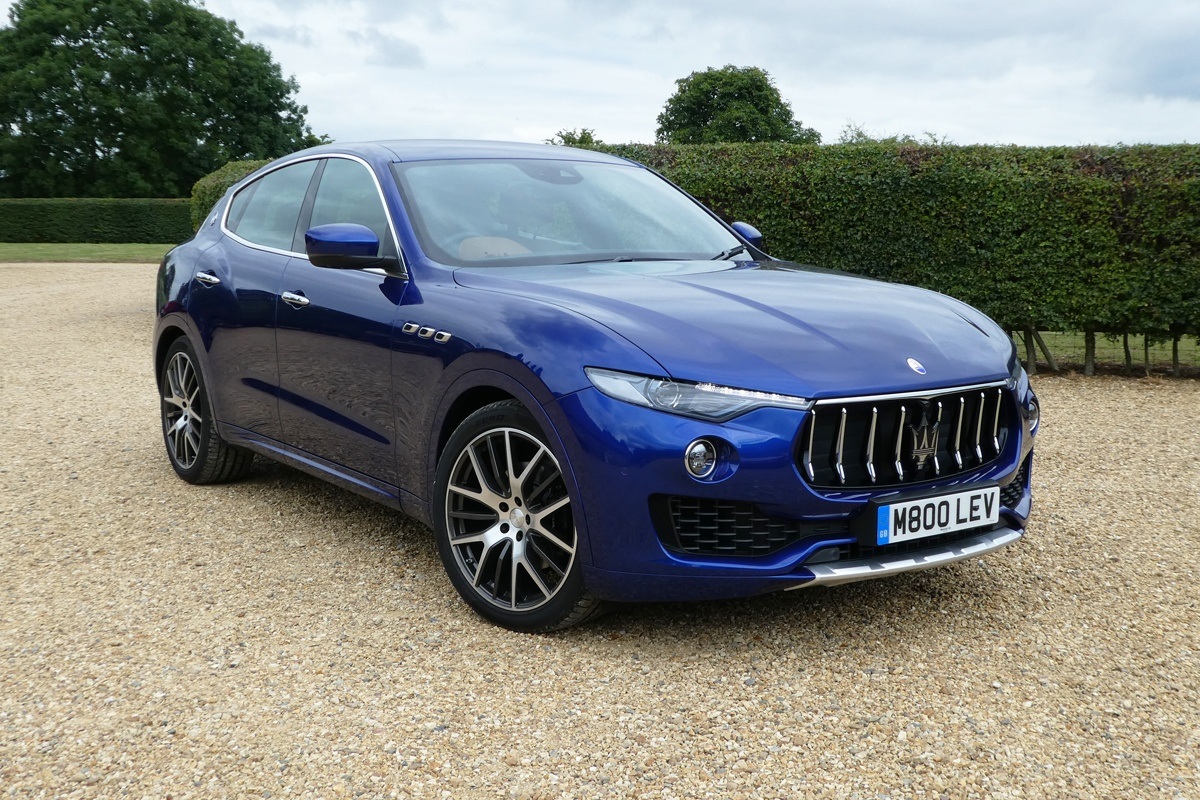 Maserati Levante
While the Quattroporte may be the more obvious choice here alongside the likes of the Mercedes S-Class, the Levante offers something a little different. That famous Maserati badge but in an SUV body and - if you go for the GTS model - power from a Ferrari-sourced 3.8-litre V8 that sounds as good as you'd expect.
Unfortunately, the epic GTS model doesn't come in at a £50k budget but you can get a GranSport S which is powered by a 3.0-litre turbocharged petrol V6 engine providing 430PS and a 0-62mph time of 5.2 seconds. It's well equipped too and all models have adjustable air suspension, all-wheel drive, torque vectoring, ride height adjustment and a proper mechanical rear limited slip differential.
The Levante remains a luxury car that you buy because you like the idea of a big, spacious Maserati - as close as you can come to a Ferrari SUV, if you like.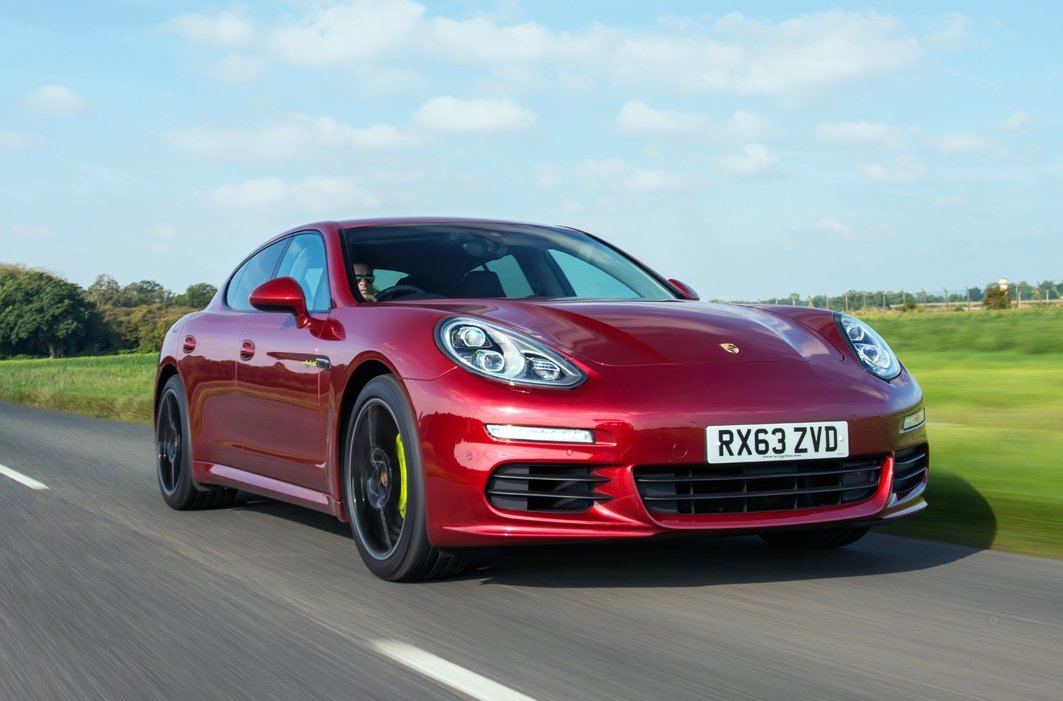 Porsche Panamera
Fast, luxurious and great to drive, the Porsche Panamera is the luxo-barge that promises all things to all people. Plus of course, this is still a Porsche. So while it may have four-doors and be a big saloon (sort of) thing, it doesn't handle like one.
With our £50,000 budget you'll find plenty of late examples of the original Panamera, and although you may find the odd example of the latest generation, launched in 2017, there are very few around. We think the original still has lots of appeal and there's a wide range of models around from the sensible diesel to the V8-powered GTS.
There is also the thunderously fast Turbo S version which we'd be very tempted by if you want the ultimate Panamera on your driveway. It has no less than 570PS giving it a 0-62mph time of just 4.1 seconds.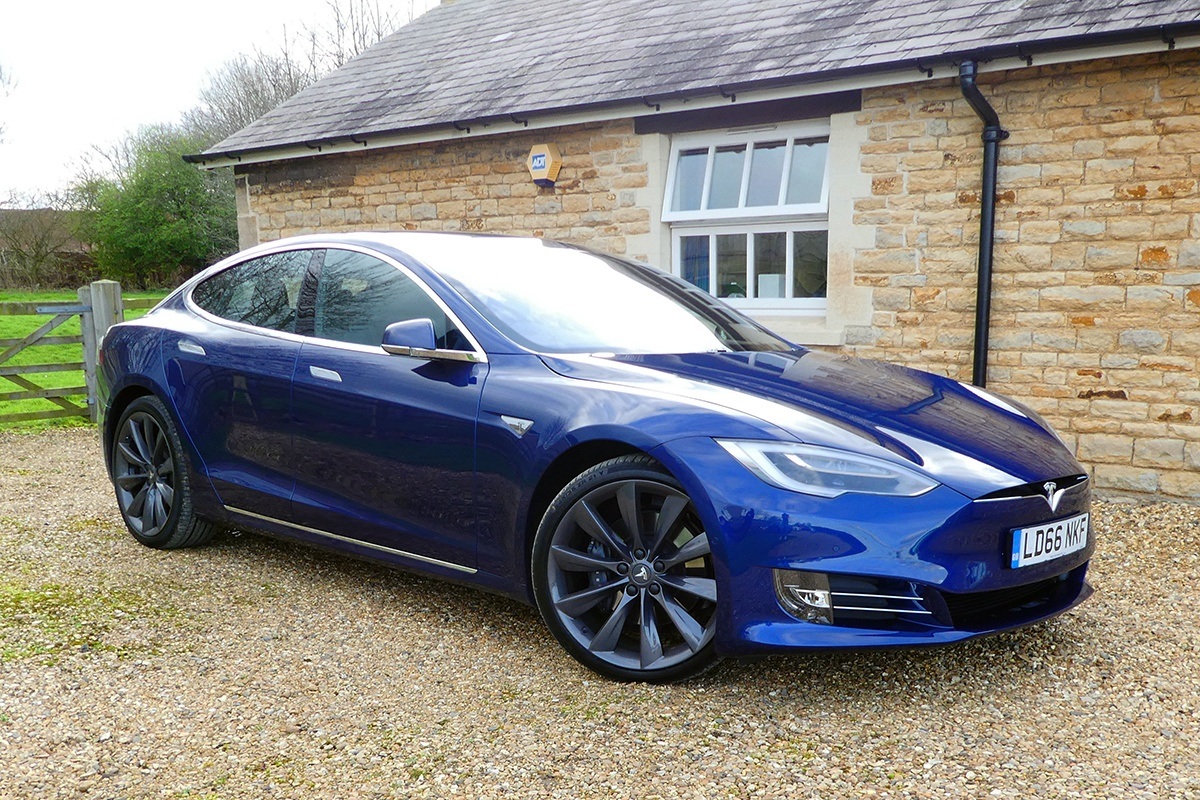 Tesla Model S
While the likes of the Jaguar XJ and Mercedes S-Class have dominated the luxury saloon market since the 1960s, rewind 10 years and no one even knew what a Tesla was. How times have changed. The brand is now one of the most recognised in the world, partly thanks to its 'characterful' CEO Elon Musk.
But people just don't buy cars because of chief executives. The reason the Tesla Model S has proved hugely successful is that it performs like no other car can. A purely electric car is nothing new, but what the Tesla Model S brought was performance, desirability and a useable range too. This is a long way from a Nissan Leaf.
Used Tesla prices remain strong but with £50k in your pocket (if you have big pockets), you'll be looking at two-year-old models with less than 50,000 miles on the clock.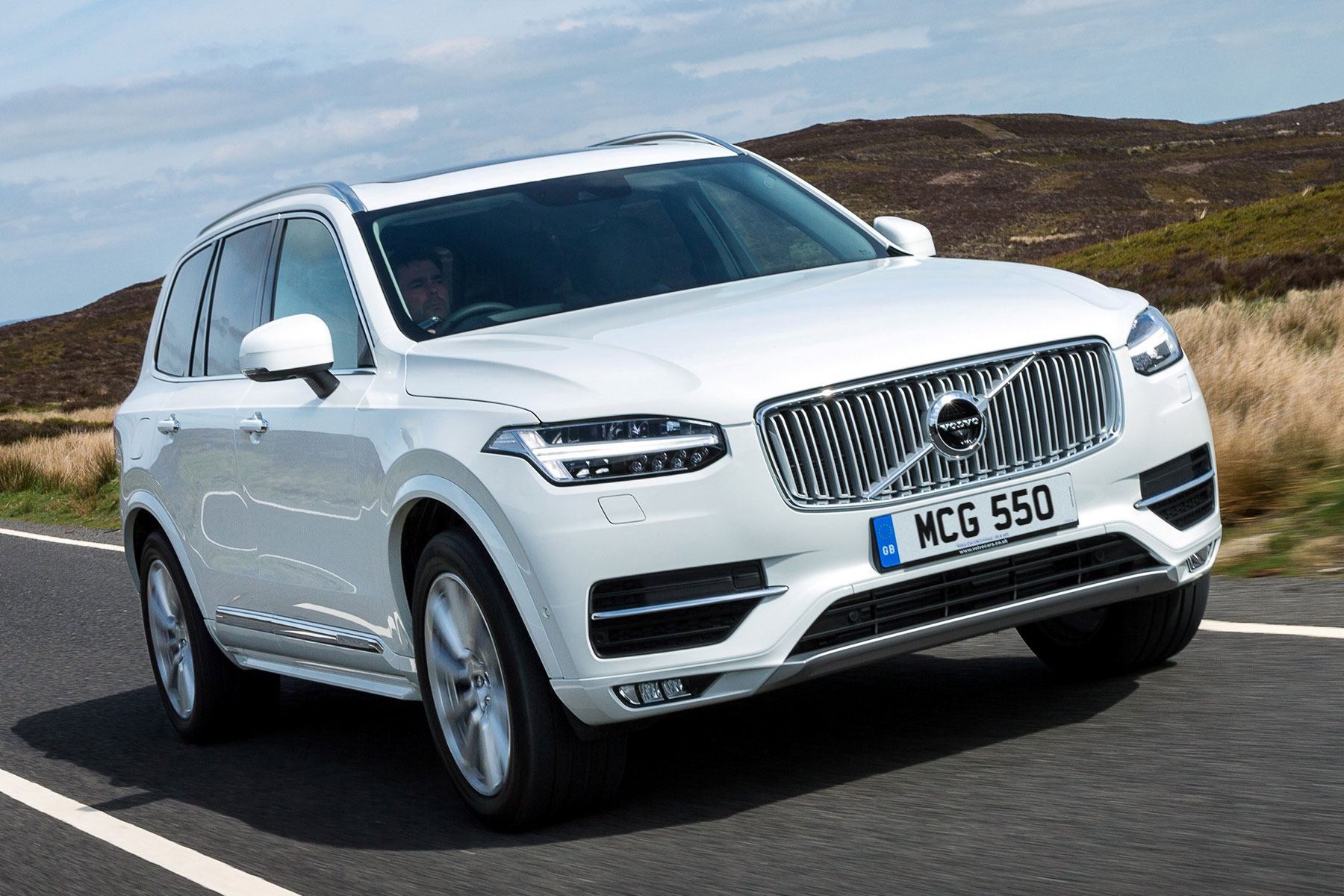 Volvo XC90
That the XC90 appears among a list of luxury cars that includes the likes of Porsche and Mercedes, shows just how far Volvo has come in recent years. It has made huge strides forward in quality and design, yet has retained its Swedish character that makes it stand apart from the usual premium brands.
The big XC90 was the model that started it all. Replacing the original after what seemed like a lifetime on sale, this XC90 was a revelation and proved hugely popular. Refined, quiet and with a quality finish, it makes for the perfect luxury family car. It's more than just a one-trick pony though, as it also handles well. Considering this is a big SUV that weighs more than two tonnes, you can happily tackle tight corners with confidence.
At this money, there's plenty of choice and you can have your pick of brand new models from stock with the B5 diesel the most popular. Seek out the R Design Pro if you want a sportier look.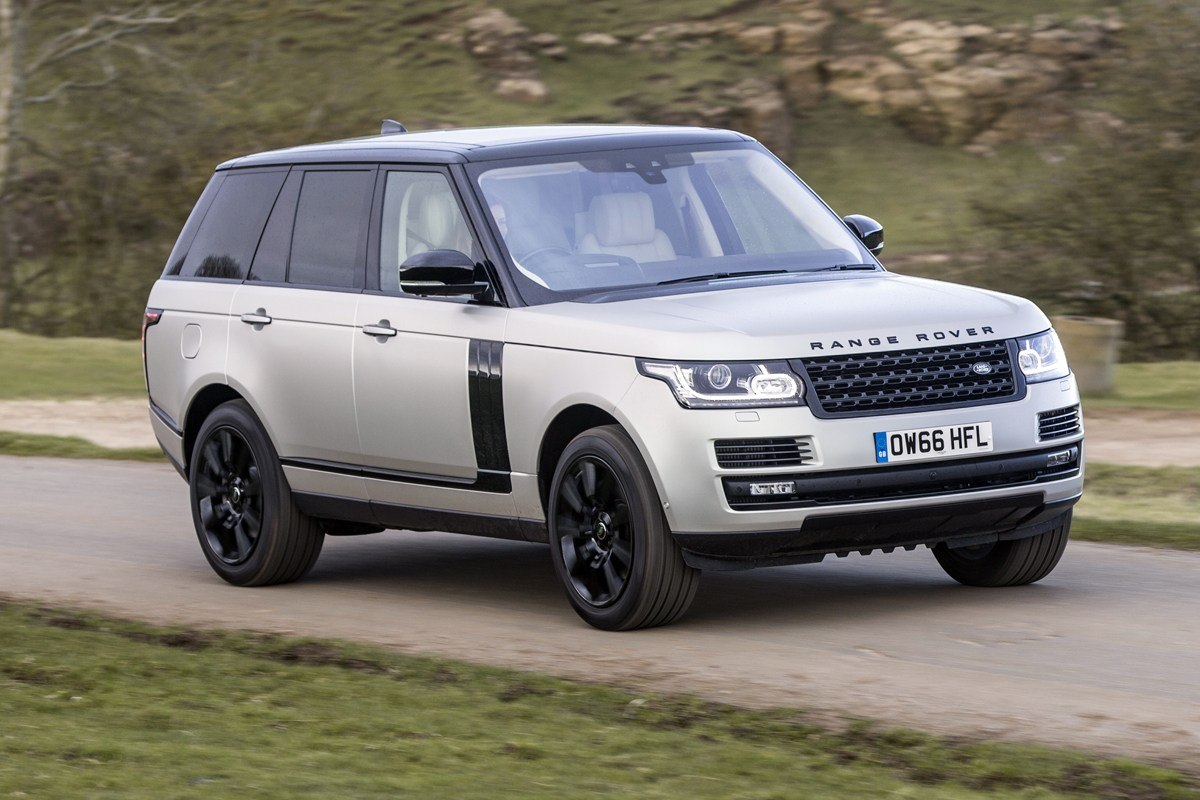 Range Rover
The original luxury SUV, there are plenty of pretenders to the Range Rover's crown, but none can quite match it. Since it was first launched, the Range Rover has carved out a niche as a luxury 4x4 that's just as happy on Kensington High Street as it is towing horse boxes across muddy fields. It's the ultimate car for the green welly brigade.
This generation model may be getting on in years but Land Rover has continually improved it over the years and it remains the luxury SUV to beat. It's the ultimate 4x4 - a blend of luxury and unmatched all-terrain capability. No other car, 4x4 or otherwise, can do what a Range Rover can do.
It holds its value well too and even with a hefty £50,000 at your disposal you're still looking at two year old models with around 20,000 miles+ on the clock.