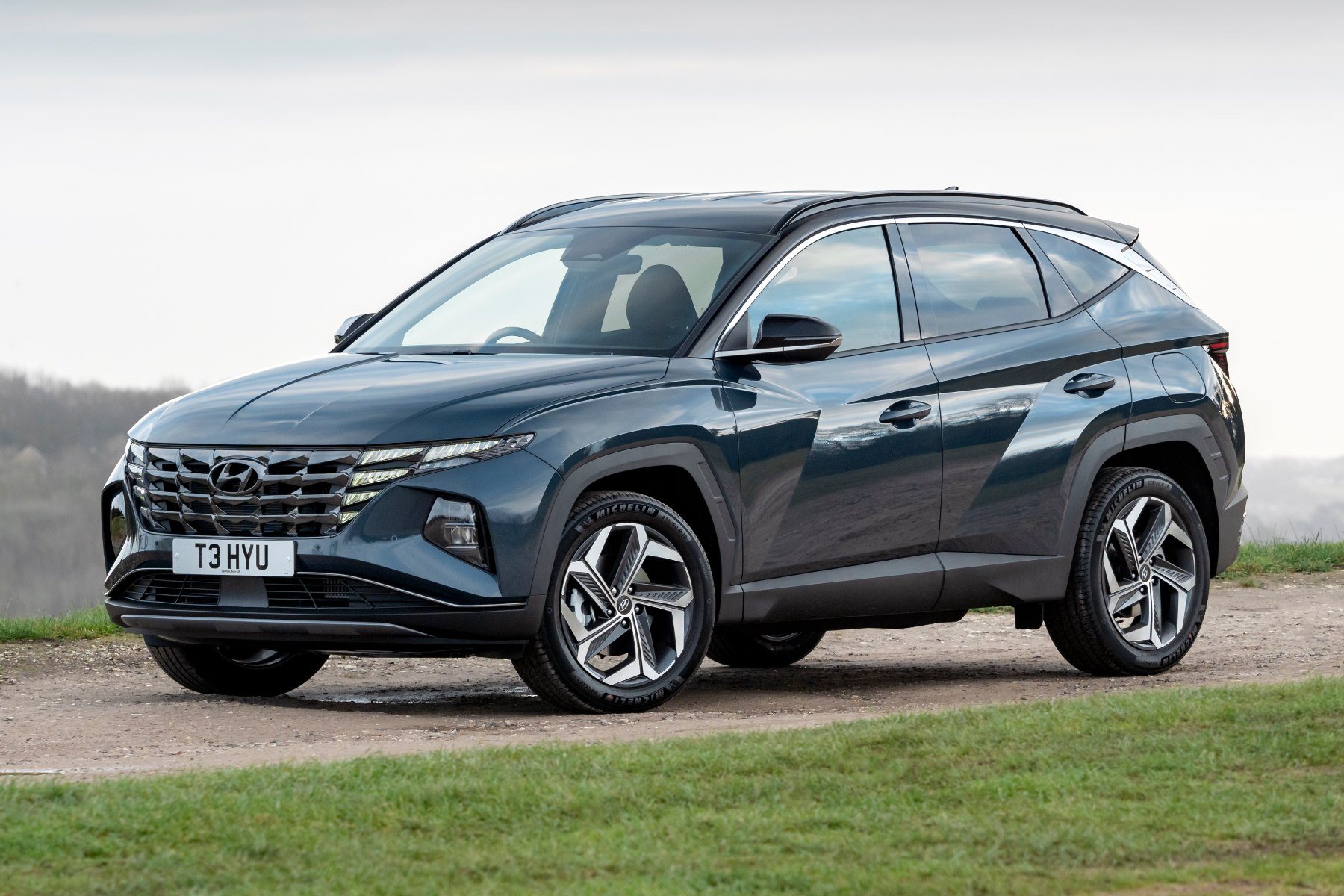 SUVs are beloved by families because they fuse two characteristics that don't necessarily come hand-in-hand – practicality and style.
They have the roomy interior of a people carrier, wrapped in a fetching offroader suit and, in most cases, without the terrifying runnings costs and price tag of buying a genuine mud plugger.
So keep reading as we guide you through our list of the top 10 best SUVs in 2022.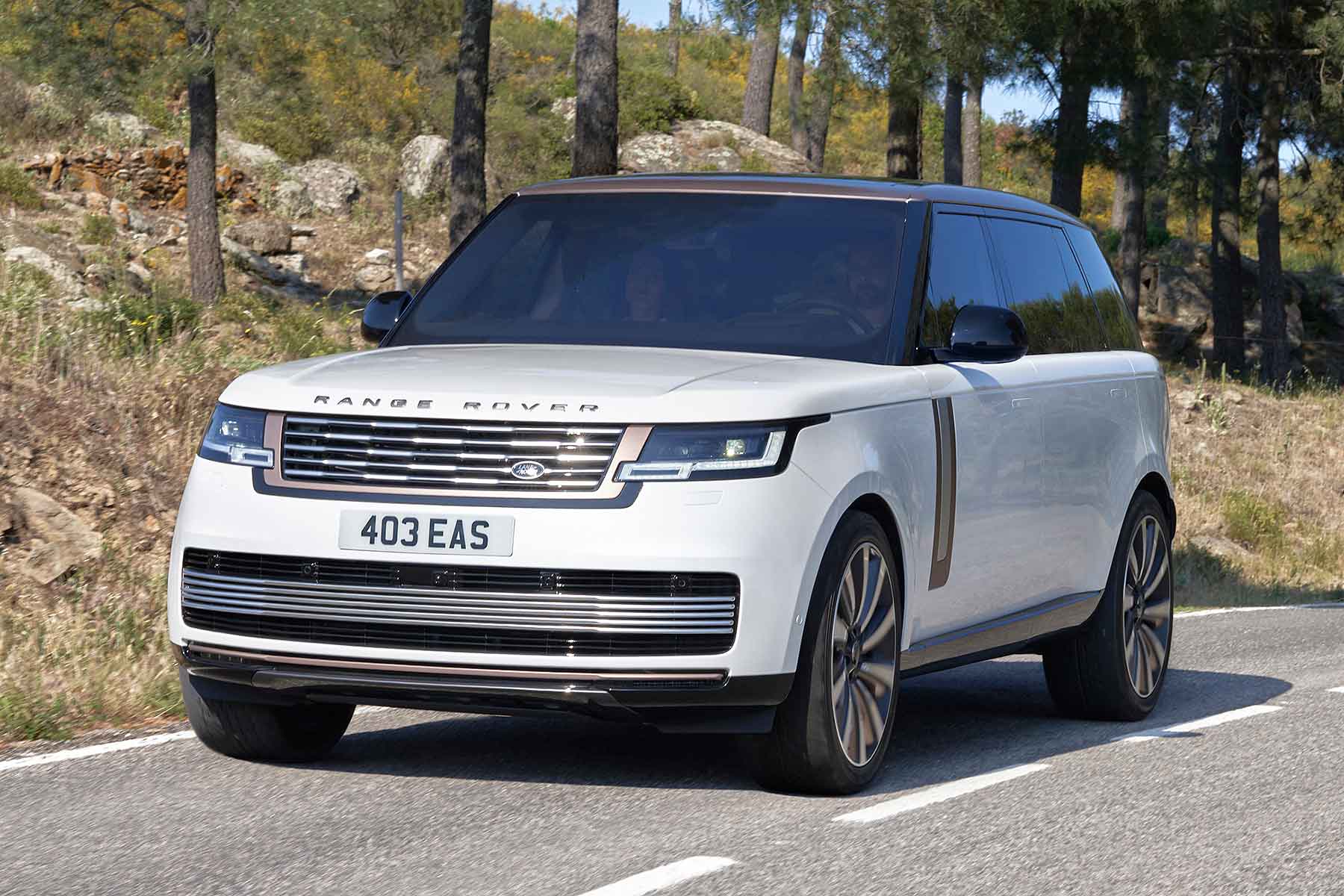 Range Rover
The Range Rover is out of reach for most of us but, the fact of the matter is, SUVs don't come much better and the latest model deserves its place in this list. So if you have the £100,000 odd needed to secure one, what do you get? You get a car that can do almost anything. The new Range Rover combines limo-like on-road comfort with off-road ability that few rivals can match. And, while the posh interior has oodles of wood and leather, it's also practical. New for 2022 is the option to have seven seats, and you can choose from petrol, diesel, plug-in hybrid and, eventually, pure electric.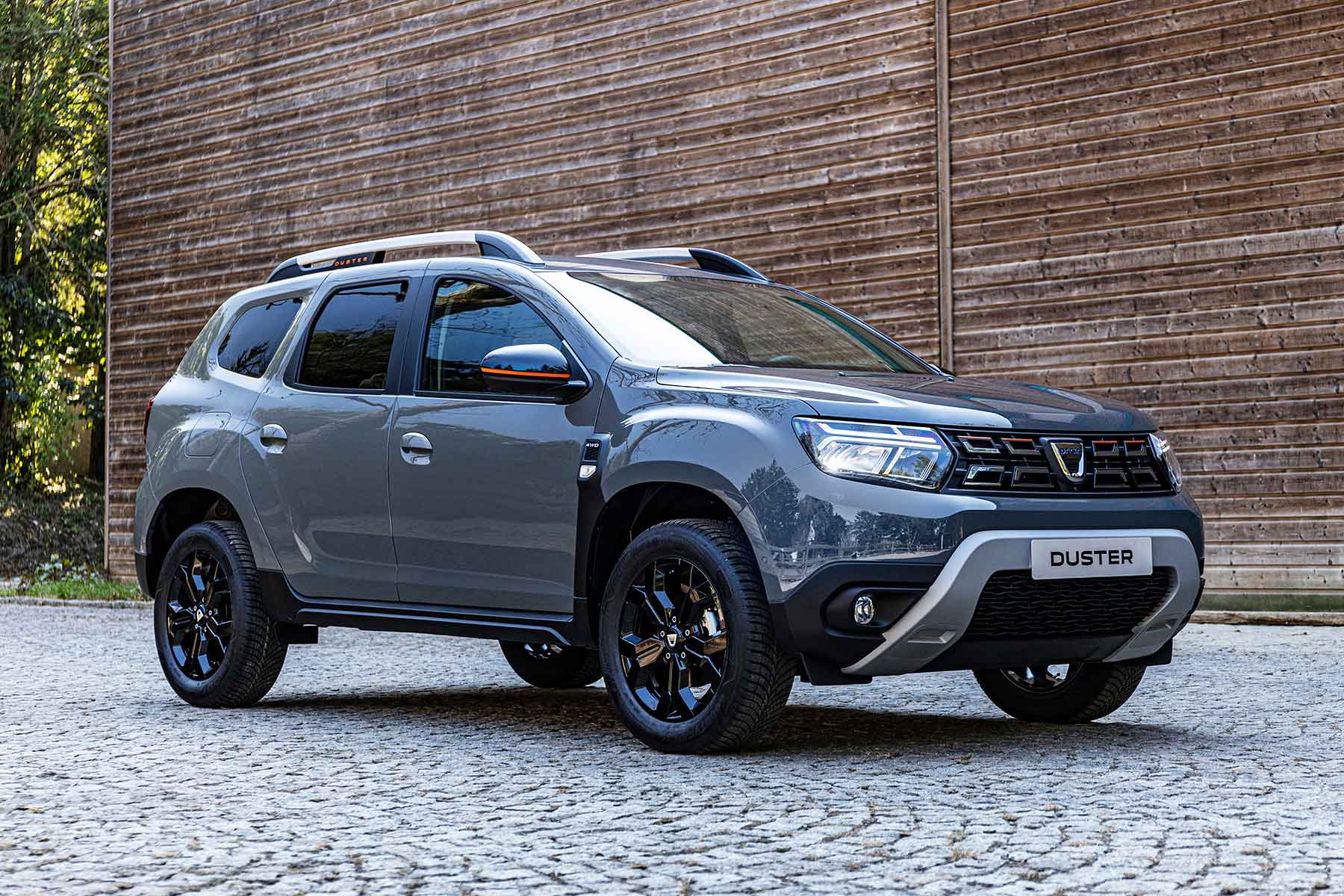 Dacia Duster
If the Range Rover leaves you grinning deliriously with how pampered it makes you feel, the Dacia Duster's outstanding value will leave you feeling just as cheery. The Dacia Duster is a cheap car, but that makes its hard interior plastics and lack of finesse easy to overlook. And anyway, you get all you need in terms of equipment, the cabin is roomy, and you get a decent choice of engines. Okay, so it's not the most comfortable car on-road, but it tempers that by being surprisingly capable off it. Genuinely, you won't get a better family SUV for the money.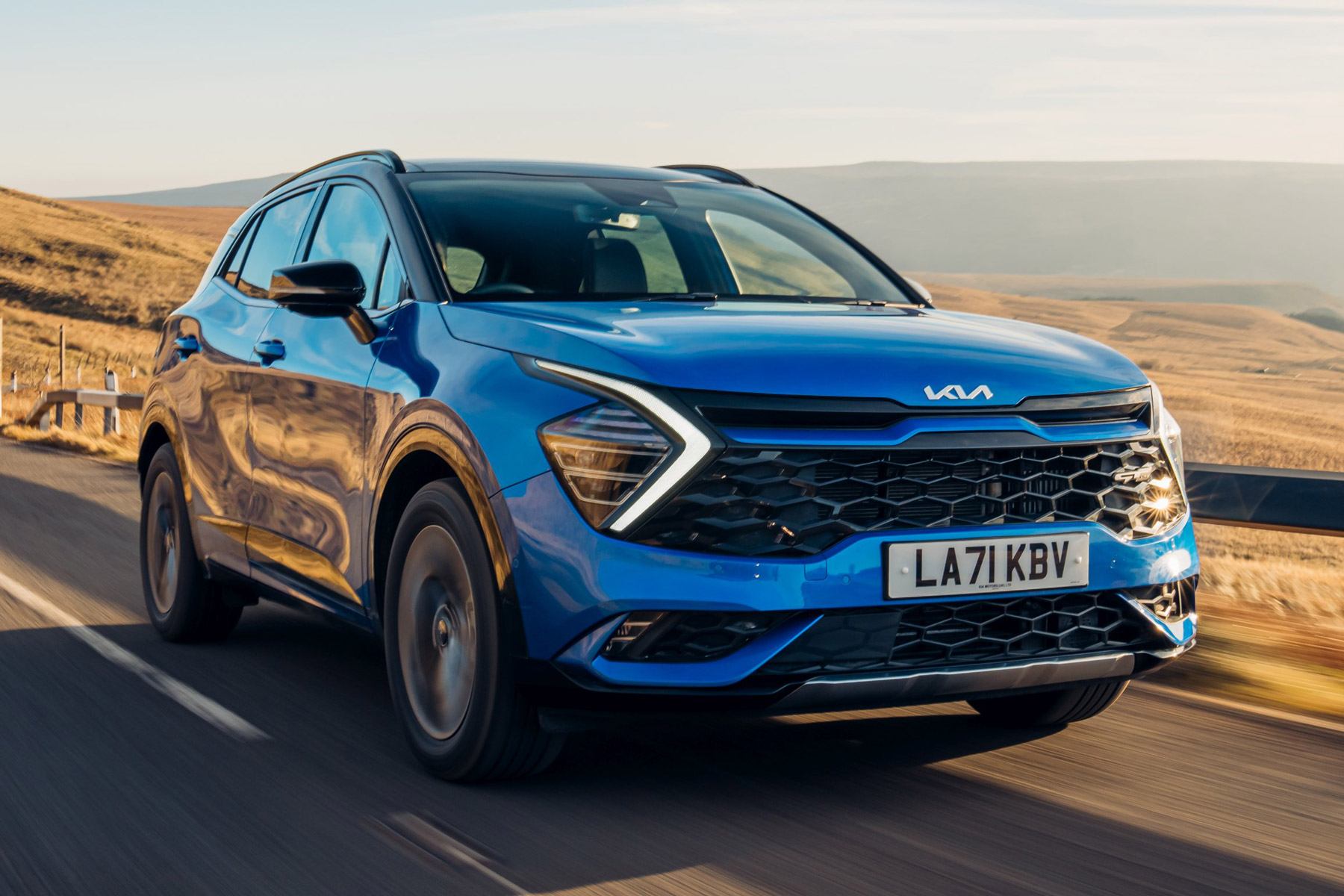 Kia Sportage
The Kia Sportage has tracked Kia's rise from maker of budget models to a builder of class-leading cars almost step by step, and the latest version has everything it needs to pick up where the old one left off. Those striking looks are a sign of Kia's confidence (the last Kia Sportage sold like hot cakes laced with highly addictive substances) and while not everyone might be keen on how it looks, there's no denying it's striking. Inside, it's more conventional. You get large infotainment screens and all the space and handy features a family could need. Running costs, meanwhile, are kept in check by a decent range of petrol, diesel, hybrid and plug-in hybrid models.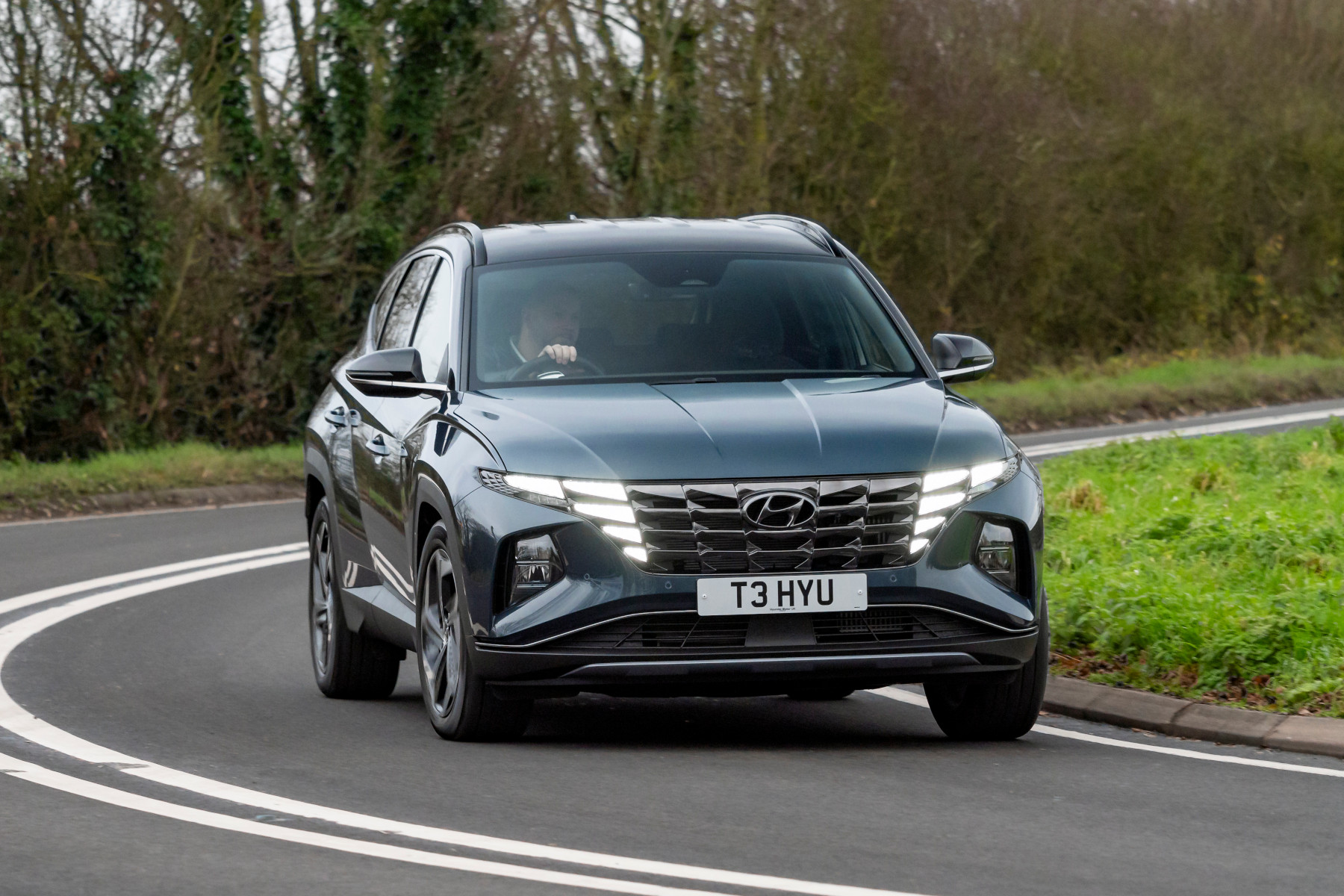 Hyundai Tucson
The Hyundai Tucson and Kia Sportage are almost identical because the two firms share the same parent company. Styling is all that changes. Inside the Hyundai Tucson, you'll find two large infotainment screens used to control much of Tucson's systems. They're easy to use and make the spacious and well-thought-out interior feel very modern. To drive, the Hyundai Tucson is like most family SUVs - that is comfortable and relaxing, plus you can choose from mild-hybrid, hybrid and plug-in hybrid engines that keep running costs low.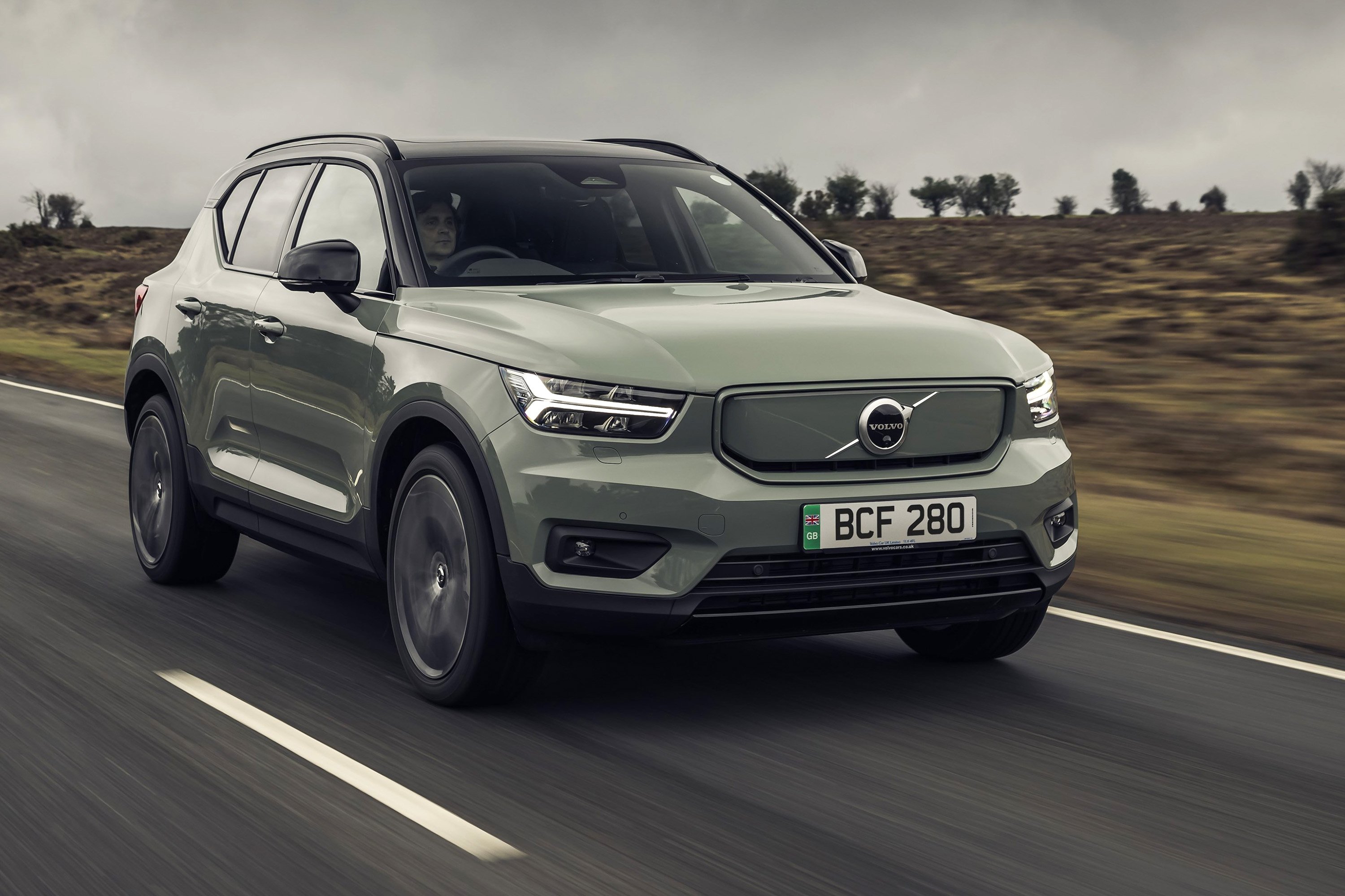 Volvo XC40 Recharge
The Volvo XC40 Recharge is an electric family SUV that can blow your socks of, carry you up to 223 miles between charges and render you exempt from paying the likes of the London Congestion Charge. It's an appealing mixture, not least because the standard Volvo XC40 serves as a brilliant foundation. With it, you get handsome looks – the XC40 Recharge has a bluff grille, but that's about all that changes – a posh interior that's spacious, as well as a driving experience that errs heavily towards comfort.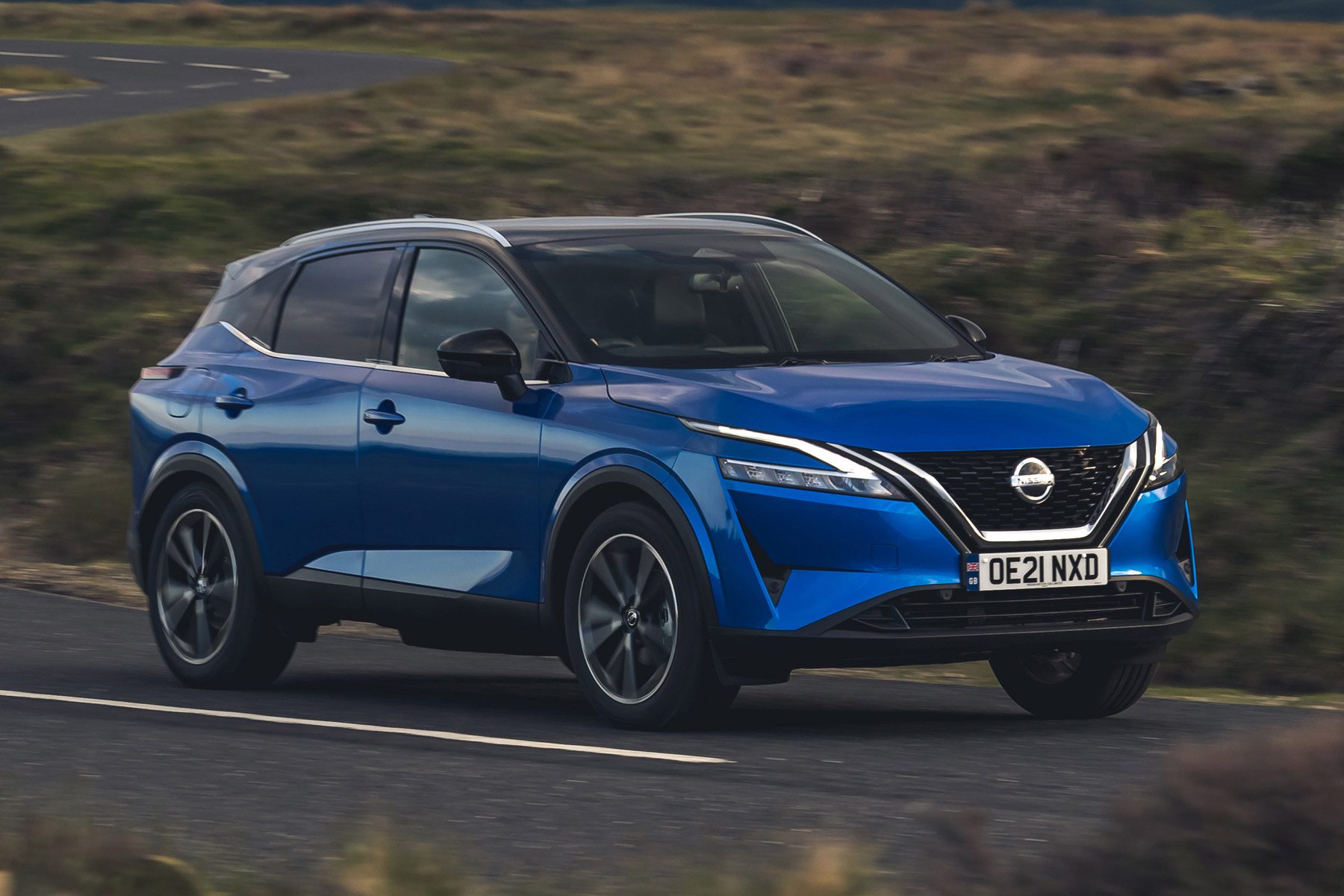 Nissan Qashqai
The original Nissan Qashqai is why cars like the Tucson and Sportage exist – it blended conventional car-like handling and running costs in an SUV body being christened a 'crossover' as a result. The new model brings more of the same. Its tall body means you get more interior space than in a low-slung family car with the same footprint, but it won't bleed your wallet of finances. The latest model is available as a petrol-electric hybrid which uses its combustion purely as a generator.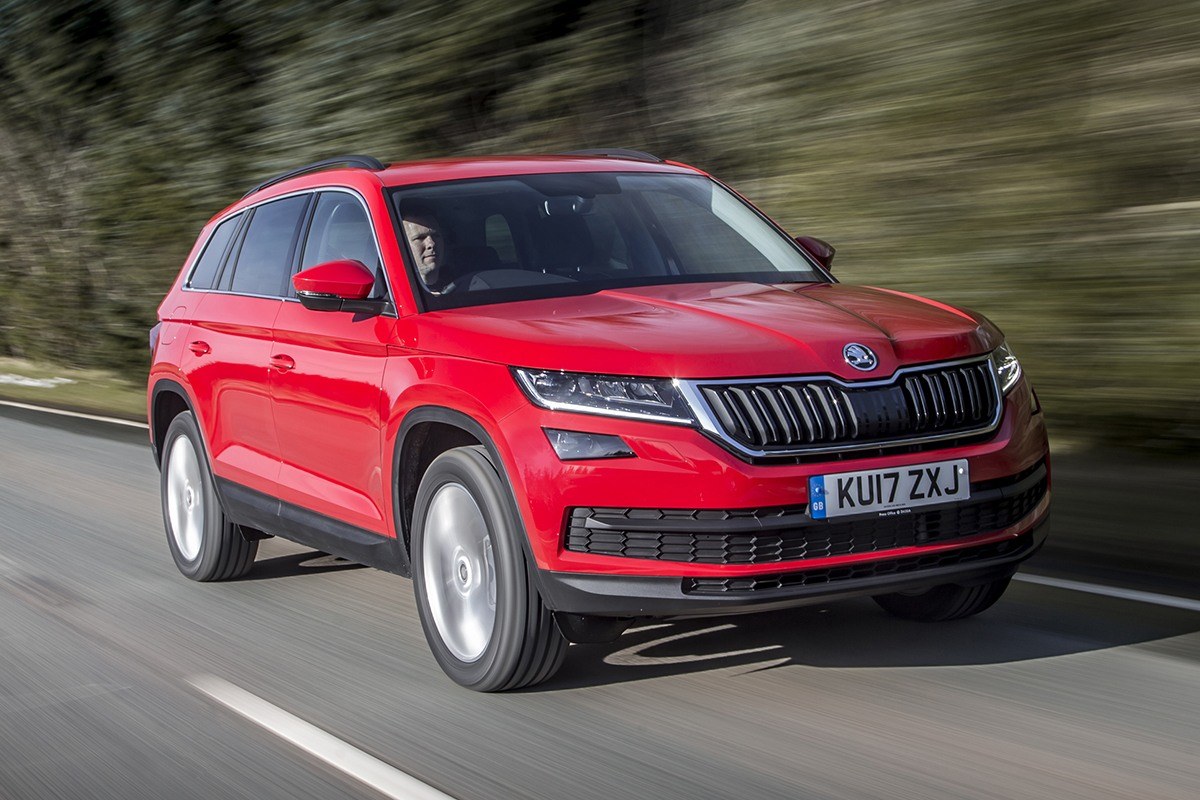 Skoda Kodiaq
The Skoda Kodiaq is everything a family car should be. Comfortable, spacious, affordable, well-equipped, practical and safe. It's almost impossible to pick fault with, but we'll try (for the sake of balance). It's a little bit dull, arguably, and the interior lacks the flair of the Peugeot 5008. The diesel engines are good, as is the 1.5 petrol — although, it does feel a bit underpowered, especially when the car's full.  With that said, it feels solid and looks pretty upmarket in higher trim levels. It's also a comfortable car as long as you don't spec big 18 or 19-inch wheels. As for space, with the rear-most seats dropped, the Skoda Kodiaq has a huge boot. The seats on the second row slide back and forth, while the outer rear seats come with Isofix mounting points for easy fitting of child seats.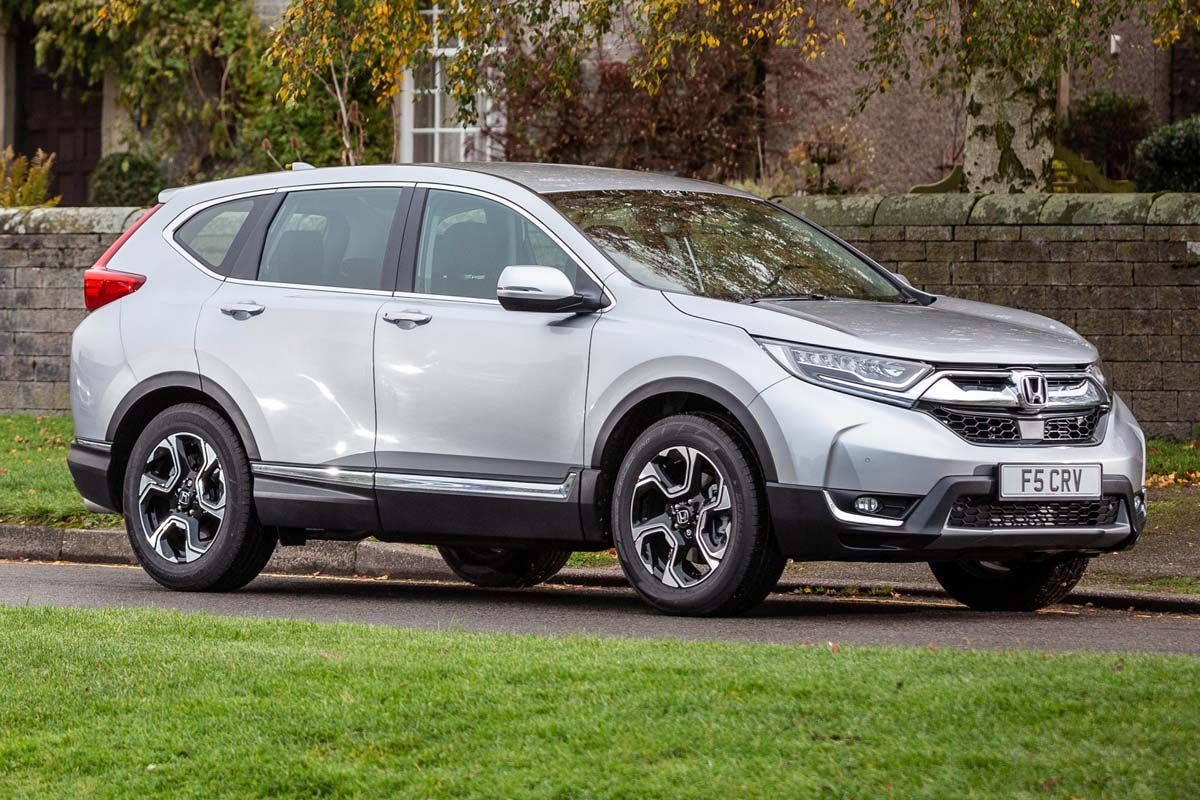 Honda CR-V
Honda has ditched diesel power for this generation Honda CR-V, instead offering a hybrid alongside the petrol. But what's the verdict? It's one of the best hybrids we've driven - economical, quiet and quick with a hugely spacious and practical interior. With a comfortable cabin and up to seven seats at a reasonable price point - you'd be hard pressed to find a better value large family SUV than a Honda CR-V. That is, unless you do higher mileage (no diesel, remember?). It's a shame that the infotainment isn't as good as you'd find in a Volkswagen Tiguan Allspace, for example, but that shouldn't be enough to put you off the CR-V entirely.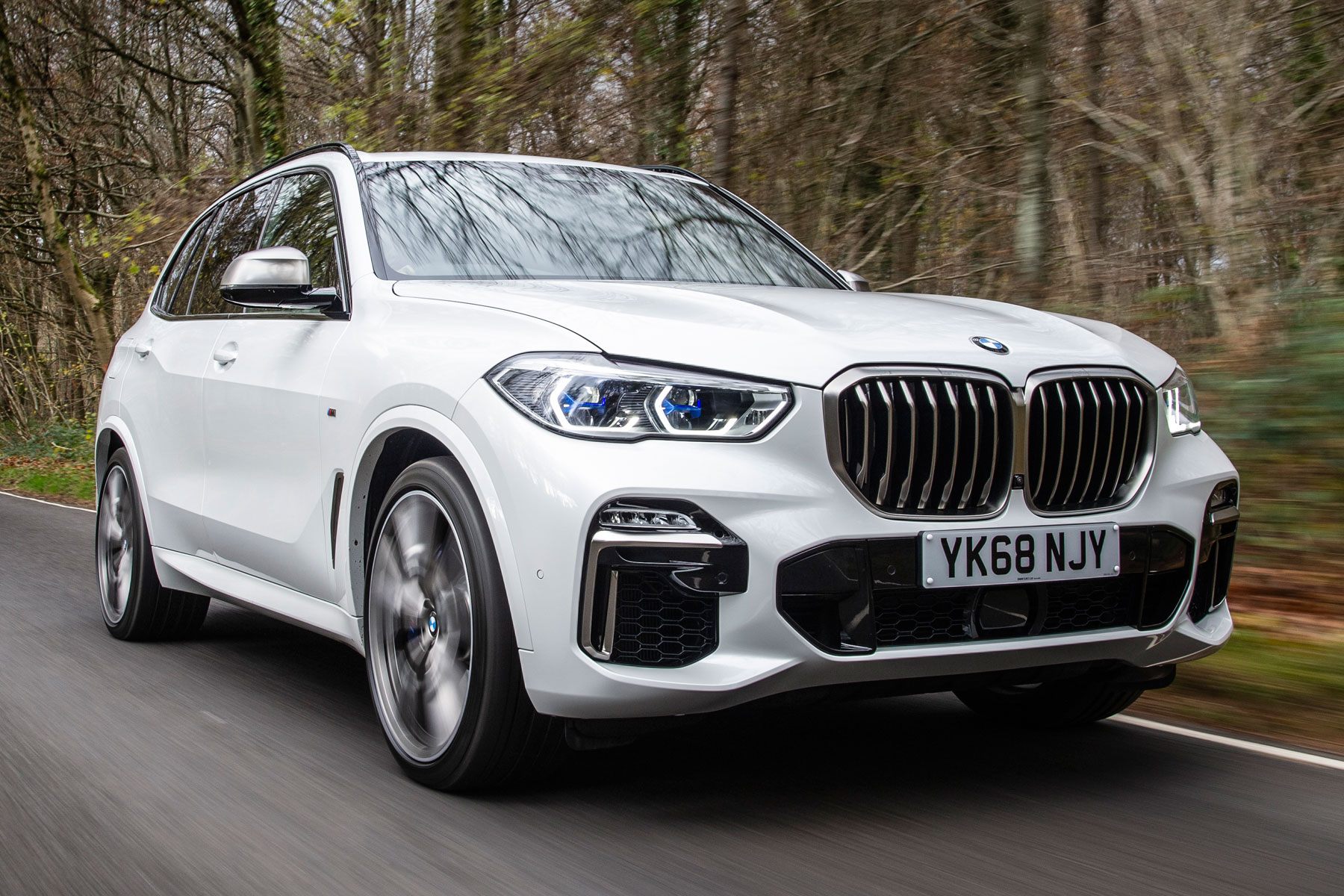 BMW X5
The BMW X5 offers space, versatility and a great driving experience wrapped up in an air of luxury. It can't quite compete with the Audi Q7's premium interior or Land Rover's 4x4 capability - but it's very popular for the package it offers. It's the best SUV of this size you can buy in our opinion. The BMW X5's boot is a big 650 litres (1870 litres with the seats down), but not quite as big as the Audi Q7 and Volvo XC90. It's massive for passengers - with optional third-row seats and, inside, there's no shortage of luxury and connectivity - including various driver assistance systems and autonomous tech.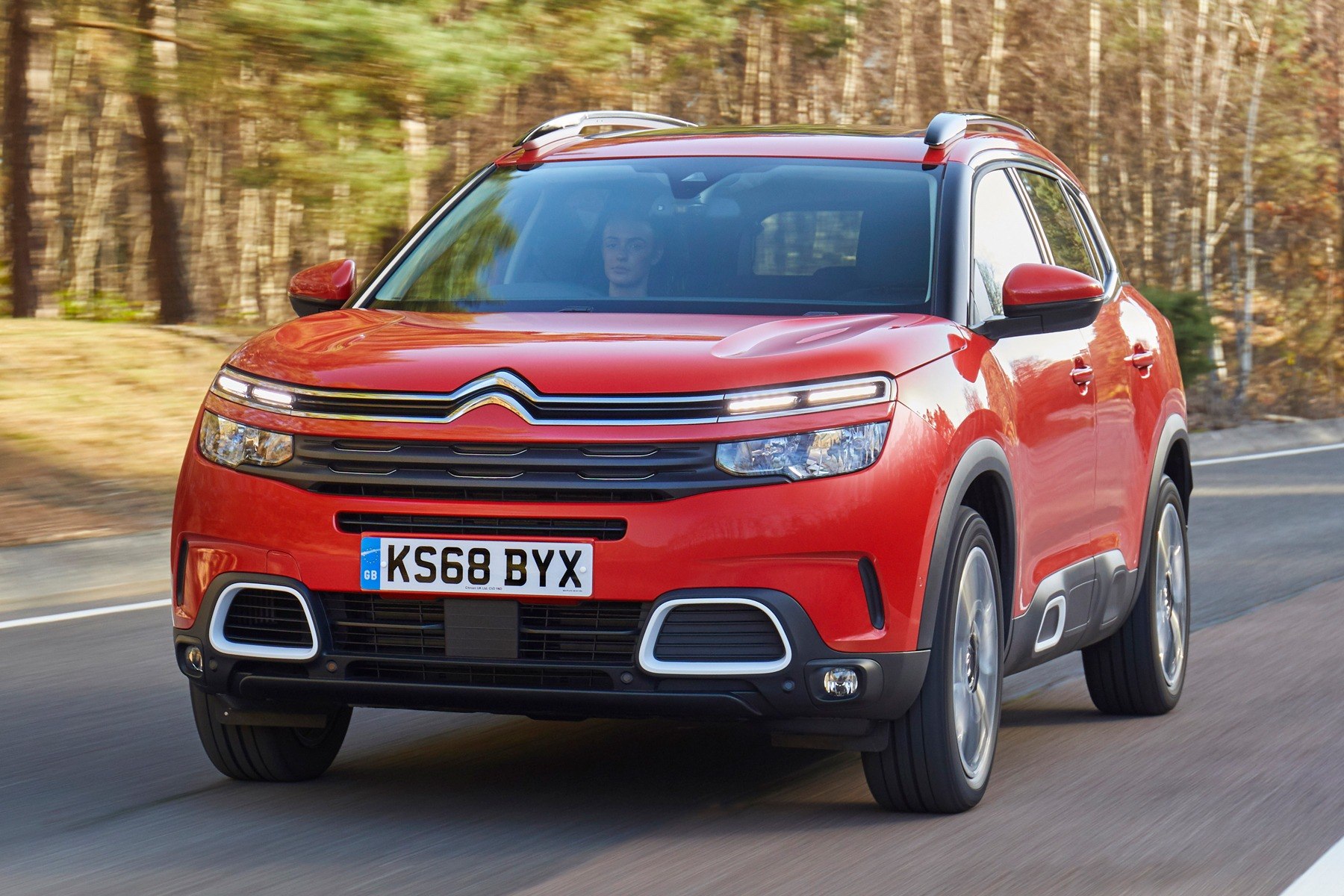 Citroen C5 Aircross
The Citroen C5 Aircross arrived in 2019 with a heavy focus on comfort and versatility over things like driver enjoyment and sportiness in order to stand out. As such, it's got a 'magic carpet' ride (Citroen's words) and a line-up of very quiet, refined engines. Versatility is where the Citroen C5 Aircross really excels, though. The rear bench has three equal-sized seats that can slide backwards and forwards, each can be individually reclined and there's loads of head and legroom. While it has its negative points (like the media system), the Citroen C5 Aircross is ultimately a much more interesting choice than something like a Nissan Qashqai.