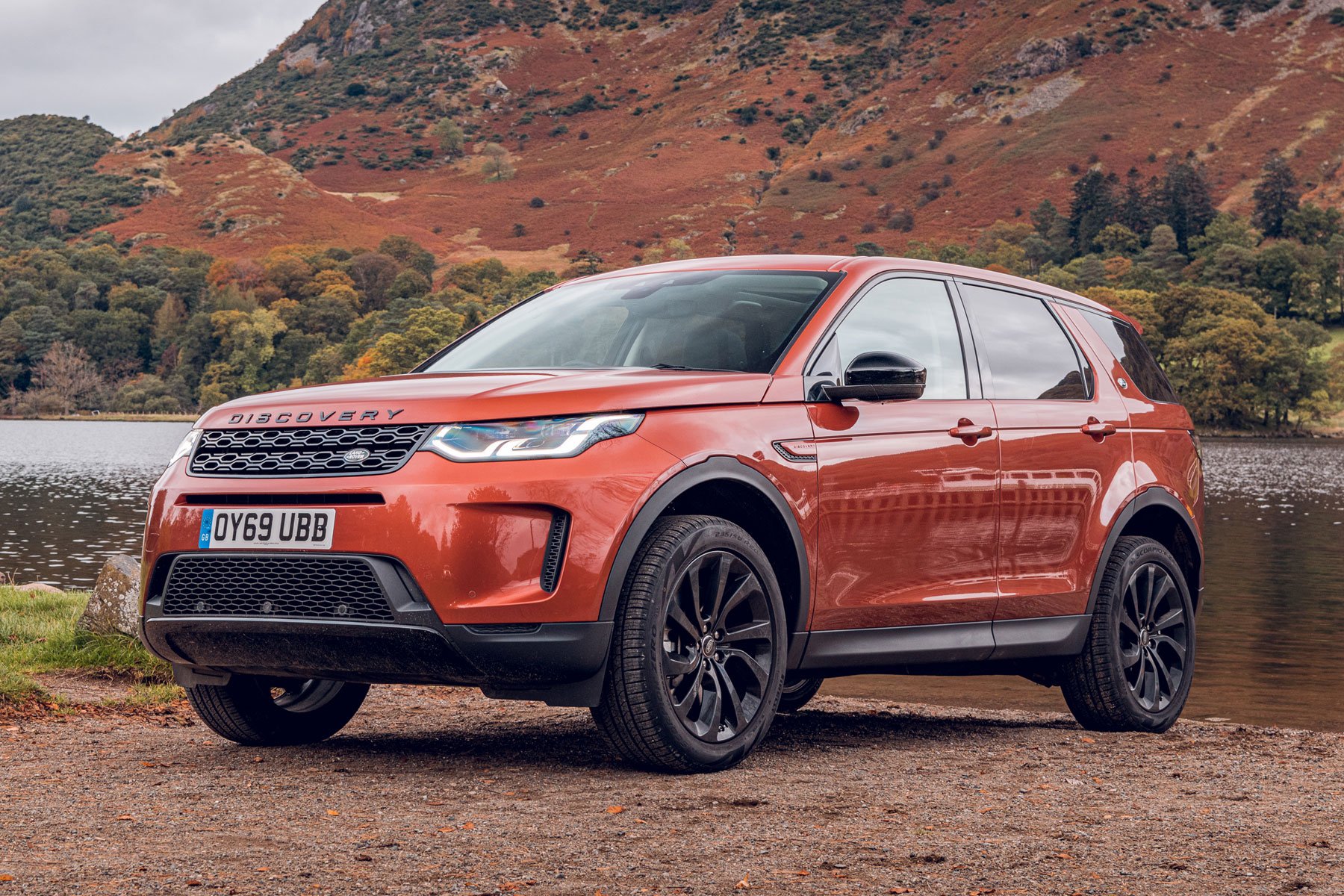 What are the best 4x4s on sale? Read our in-depth list to find the best used 4x4s.
If you've got around £25,000 to spend on a 4x4, then there's plenty of cars to choose from. At this end of the market, you can grab some higher-end (but no less capable vehicles).
How does an Audi Q5 or a BMW X3 grab you? Of course, you could also have offerings from Ford, Honda, Kia, Volkswagen and Mercedes.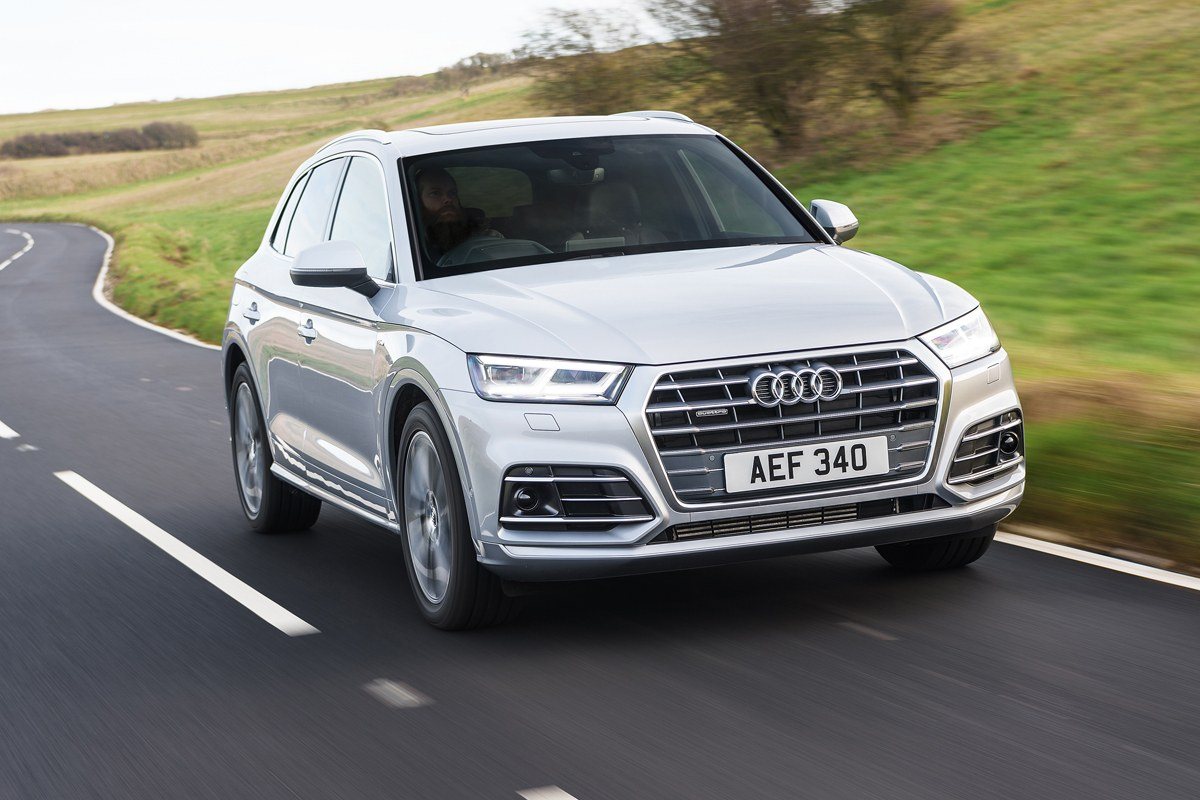 Audi Q5
The Audi Q5 manages to pull off that rare trick of selling ridiculously well, whilst also somehow feeling exclusive. The reason? Because it's a very good car, indeed. So for the latest incarnation of its crossover, Audi have adopted the philosophy of 'if it ain't broke, don't fix it.' This means the styling is a gentle evolution of previous models, while the car itself is a touch bigger to give occupants more leg and headroom. The ride quality is excellent, and it's quiet on the move with minimal engine and road noise. So it's not exciting, but it is big and - thanks to the smart and slick virtual cockpit - the Q5 is definitely clever. If you want a comfortable and high quality SUV, look no further.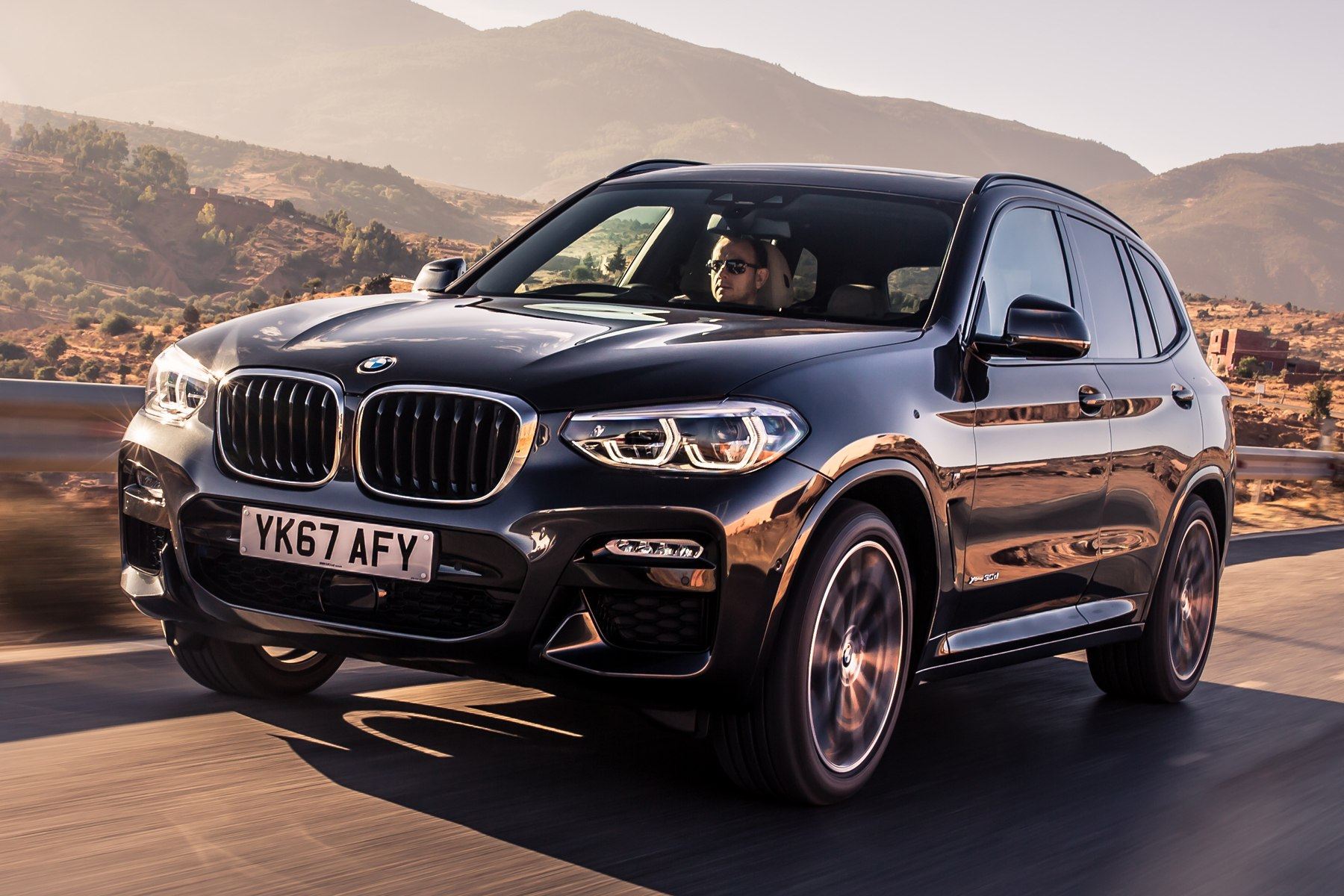 BMW X3
If you want an upmarket 4x4, you could grab yourself the latest example of BMW's X3. It's one of the best 4x4s on the market because after years of having the market all to itself, BMW suddenly found itself surrounded by rivals who - whisper it - were doing a much better job. The result was a huge leap forward in terms of interior quality, refined ride, styling and technology. Arguably good enough to put the car back at the top of the pile. There's no seven seat option, but you can get the all-wheel drive xDrive with either a 2.0-litre petrol or a 3.0-litre diesel.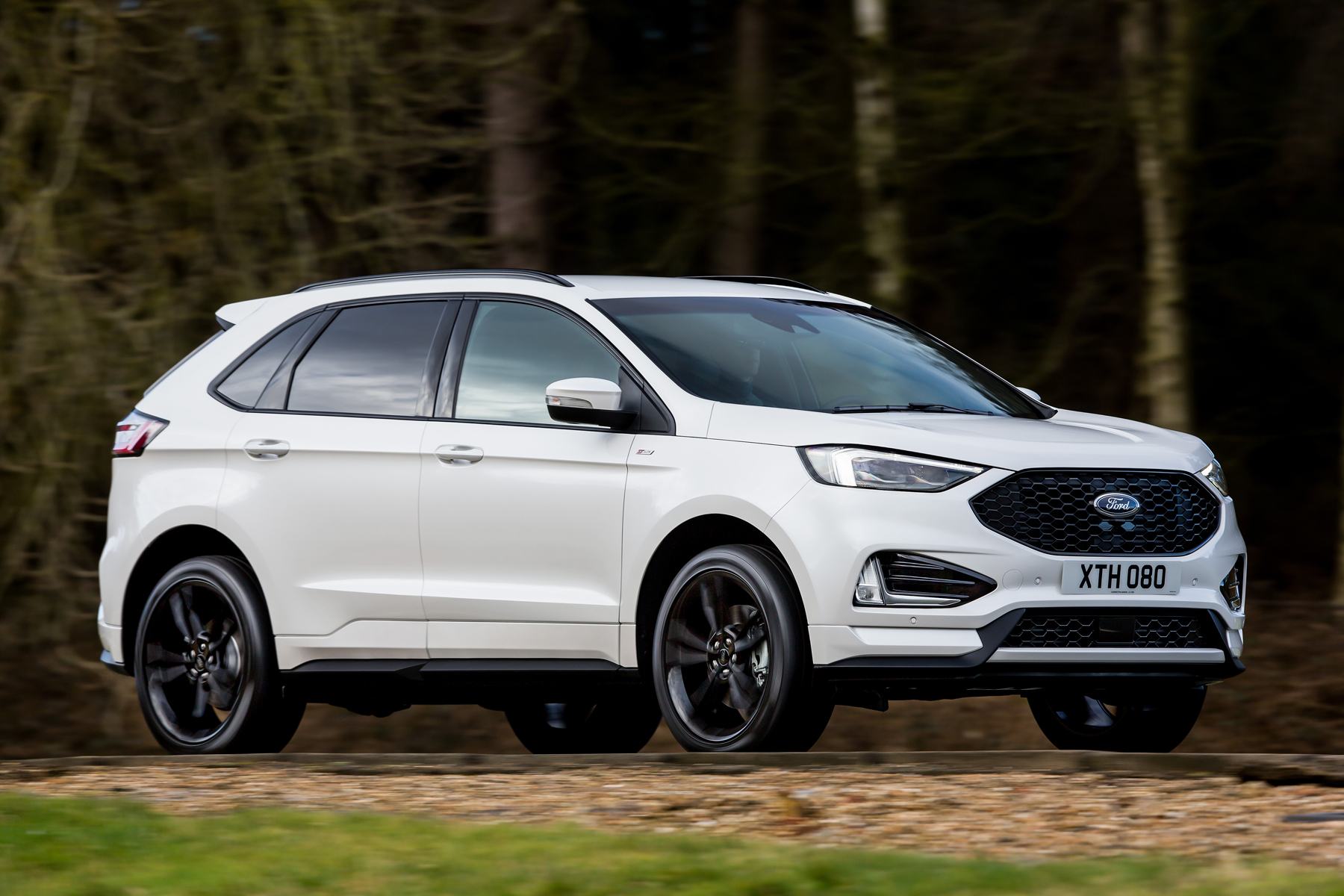 Ford Edge
Don't be fooled by the Ford badge - the Edge 4x4 can make a pretty decent case for itself as a premium product. It's certainly one of the quietest and most comfortable 4x4s around, especially at motorway speeds. Inside, there's definitely a premium feel - albeit one that lacks the design flair of something like an Audi. But the quality is there and the finish is excellent. Make no mistake, you get a lot of car for your money. While it might not look it, the Edge is a big SUV. In fact, it's longer than a Volkswagen Touareg and plenty wide-enough, too. Part of this is down to its US design and it can get a bit unwieldy trying to negotiation an inner-city multi-story car park. One thing you won't have to worry about, however, is it's pulling power. In all-wheel drive guise this is a car with some serious muscle.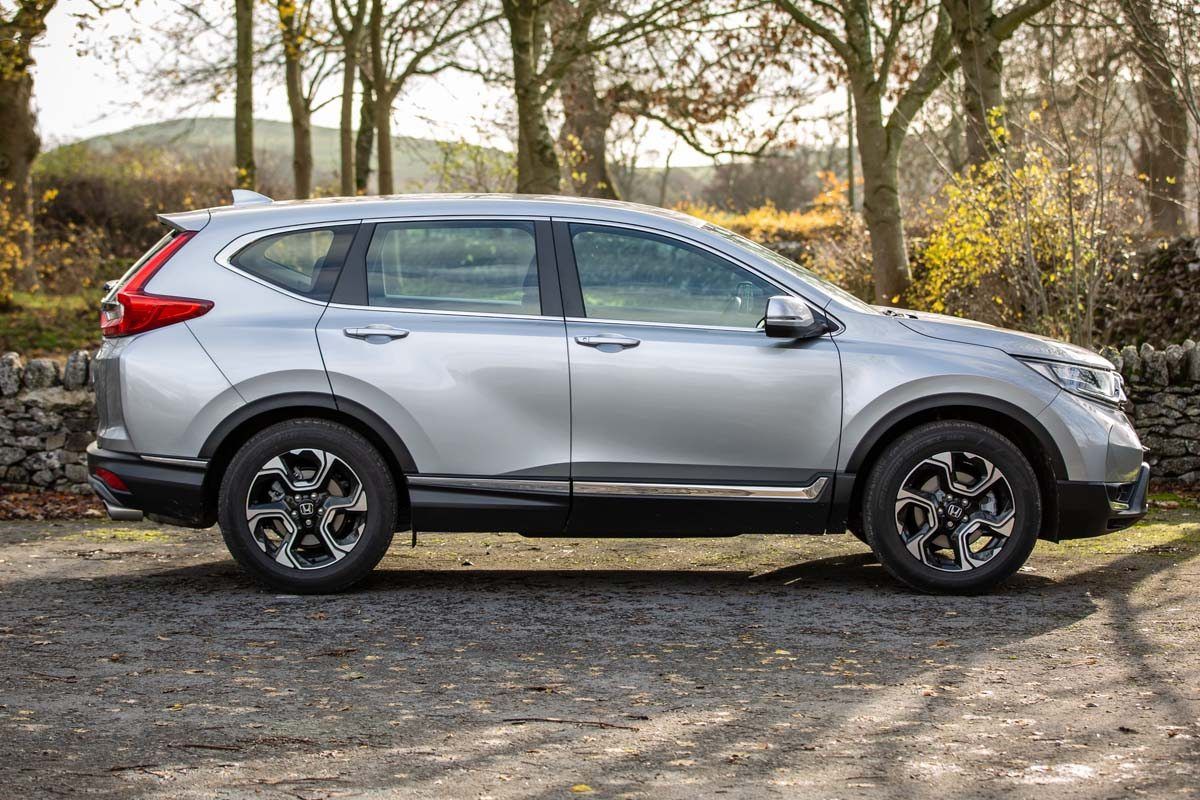 Honda CR-V
The Honda CR-V has always been one of the best SUVs you can buy. Sure, it might not have the glamour and the glitz of some of its premium rivals, but this is a car that knocks it out the park when it comes to getting the job done. While the current version might not look that dissimilar to previous examples, the big change for 2018 was the CR-V was offered with petrol only. If you're buying a 4x4 because you need to tow with it, that might cause you a bit of head scratching, but don't worry. The 1.6-litre hybrid can most definitely get the job done - perhaps the only downside is the economy, which sits about 40mpg. If you don't believe us, go and try one for yourself. We think you'll be impressed.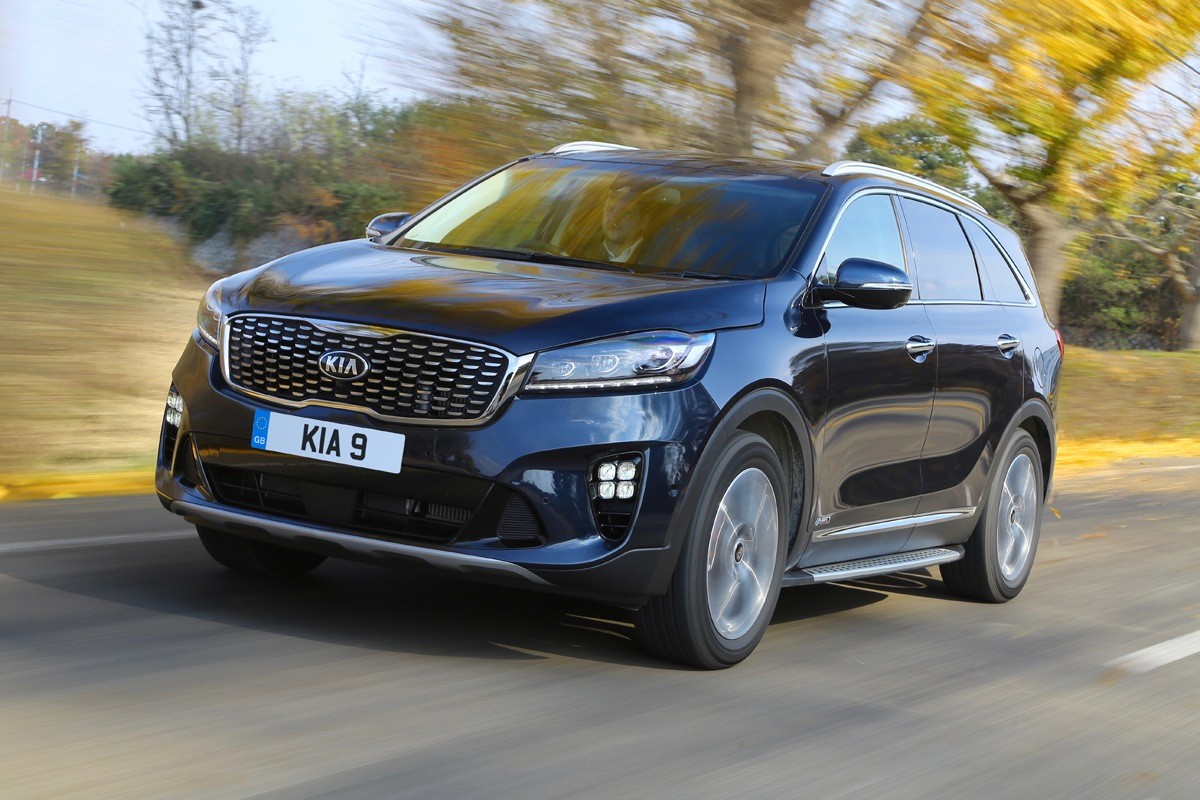 Kia Sorento
The Kia Sorento is an unsung hero of the SUV world. If you're looking for a car that's quiet, refined, capable, well made, packed with kit and available with four-wheel drive then you could do a lot worse than this. Replaced in 2020, the previous generation model still has plenty to offer. Power comes form just one engine - a 2.2-litre diesel that boasts 200PS and 440Nm of torque. That basically means it's got more than enough grunt while returning just under 50mpg. But while all Sorentos come with four-wheel drive, this isn't what you might call a fully-fledged, off-roader. But it will cope easily with the worst of the weather, getting you out of a muddy field and dragging whatever caravan or horsebox you need to shift behind it.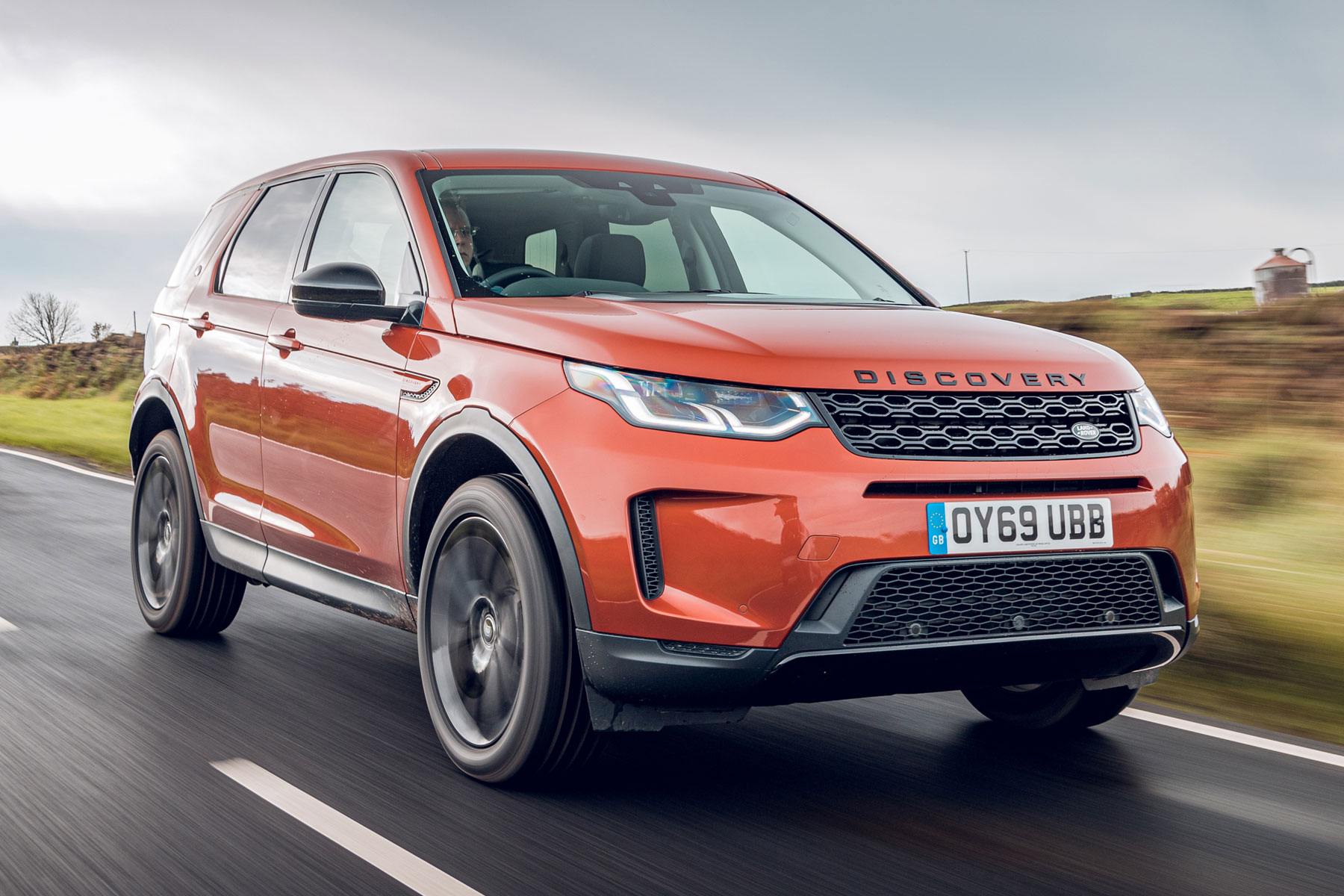 Land Rover Discovery Sport
If you need a 4x4, but don't want something with an interior that you can hose down, then the Discovery Sport could be the car for you. Not only is it a hugely competent off-roader (as you'd expect from Land Rover) it's also great to look at, both inside and out. As a family car, it is extremely capable. There's lots of room inside and with the seats down the boot space on offer is impressive. There's even a '5+2' configuration available - five full time seats and two 'pop up' rear seats (best suited for older children). But - looks aside - it's both on and off-road where the Discovery Sport impresses. On road, it's capable and even fun to drive with plenty of grip available. Turn off the beaten track and Land Rover's excellent Terrain Response system means the Disco is better than any of its rivals when it comes to taking on slippery surfaces and poor terrain. Outstanding.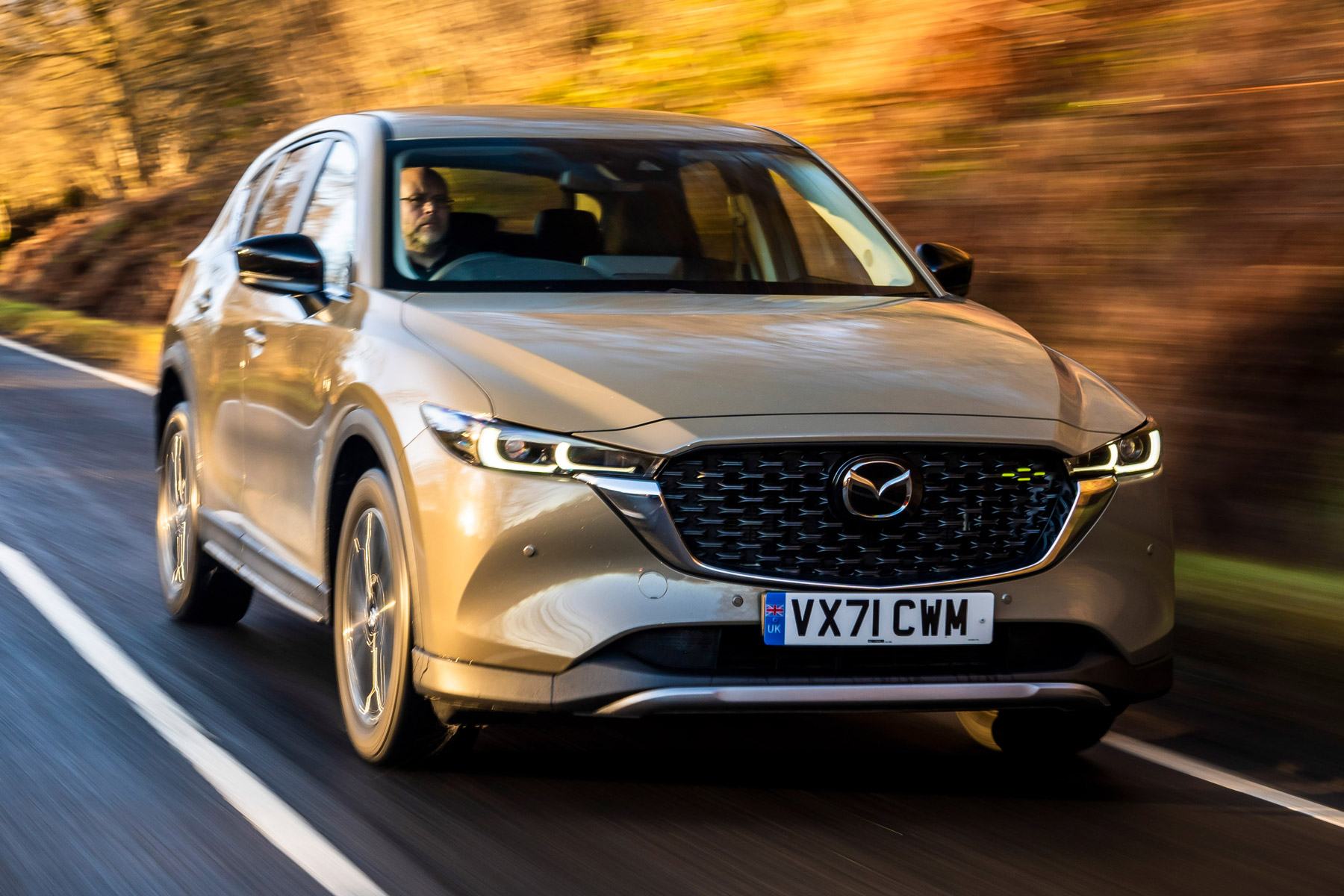 Mazda CX-5
As most buyers what they want from a 4x4 and they'll tell you: something that's capable off-road but that doesn't look like it belongs on a farm. Step forward the Mazda CX-5. Looking sharper than most of its rivals with its pronounced grilled and dramatic headlights, it's a breath of fresh air compared to its more conventional and conservative rivals. The interior is also pretty sharp with Mazda once-again creating a premium place to hang out. But don't think for a minute the Mazda CX-5 is all about style. True, it's not quite a gung-ho go-anywhere desert rat but it's four-wheel drive system will see off the worst of the weather conditions. If you are towing, chances are you'll be looking at the 184PS 2.2-litre turbo diesel - which is a refined, economical and powerful offering. Sure, the CX-5 might not be an obvious choice, but it could just be the smart one.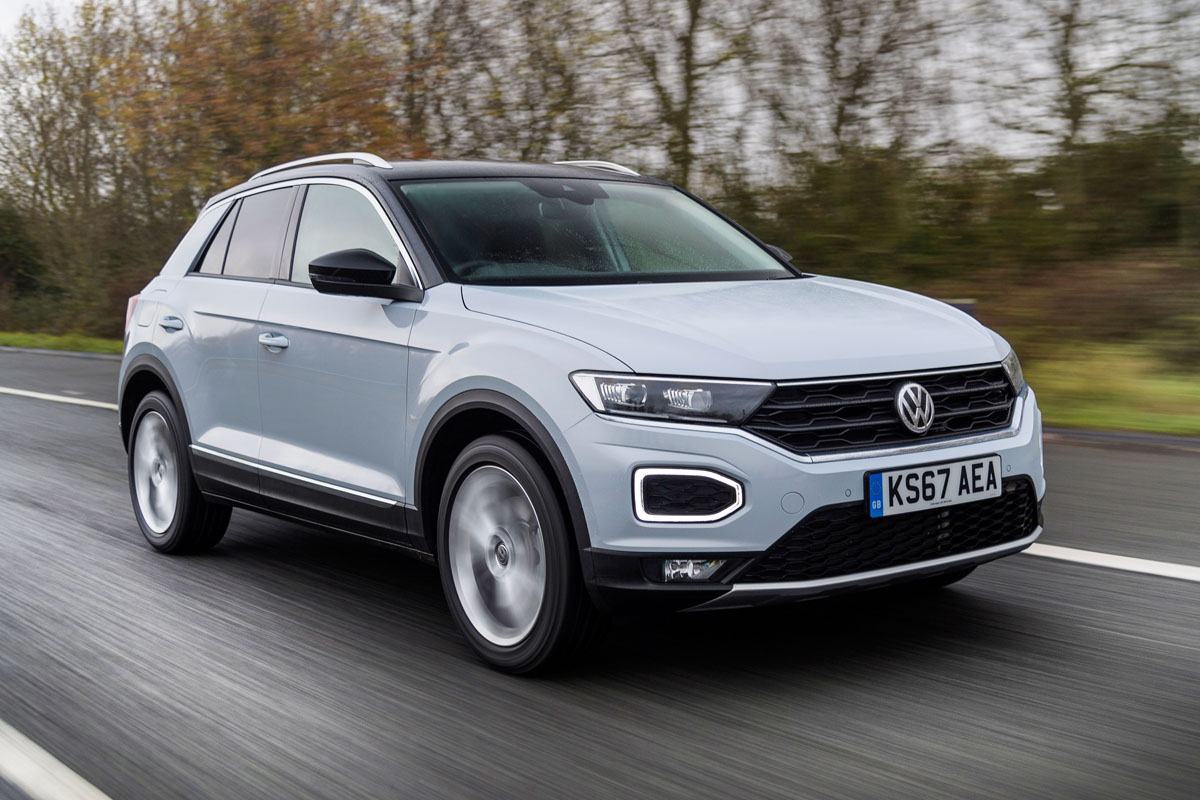 Volkswagen T-Roc
While the Volkswagen T-Roc look might not appeal to everyone, one thing that we can all agree on is that this another quality product. It's quiet, refined, rides well and feels very stable and solid when it comes to driving. It's actually fairly practical, with a slightly bigger cargo capacity than a Nissan Qashqai. The rear seats offer decent space too with good headroom, although with the front seats all the way back, leg room for those in the back is on the tight side. All-wheel drive is available with 1.5-litre petrol or 2.0-litre diesel. Which engine you choose will depend on what you need to do. If you're just after a bit of surefootedness under slippery conditions then the 1.5 petrol will be fine.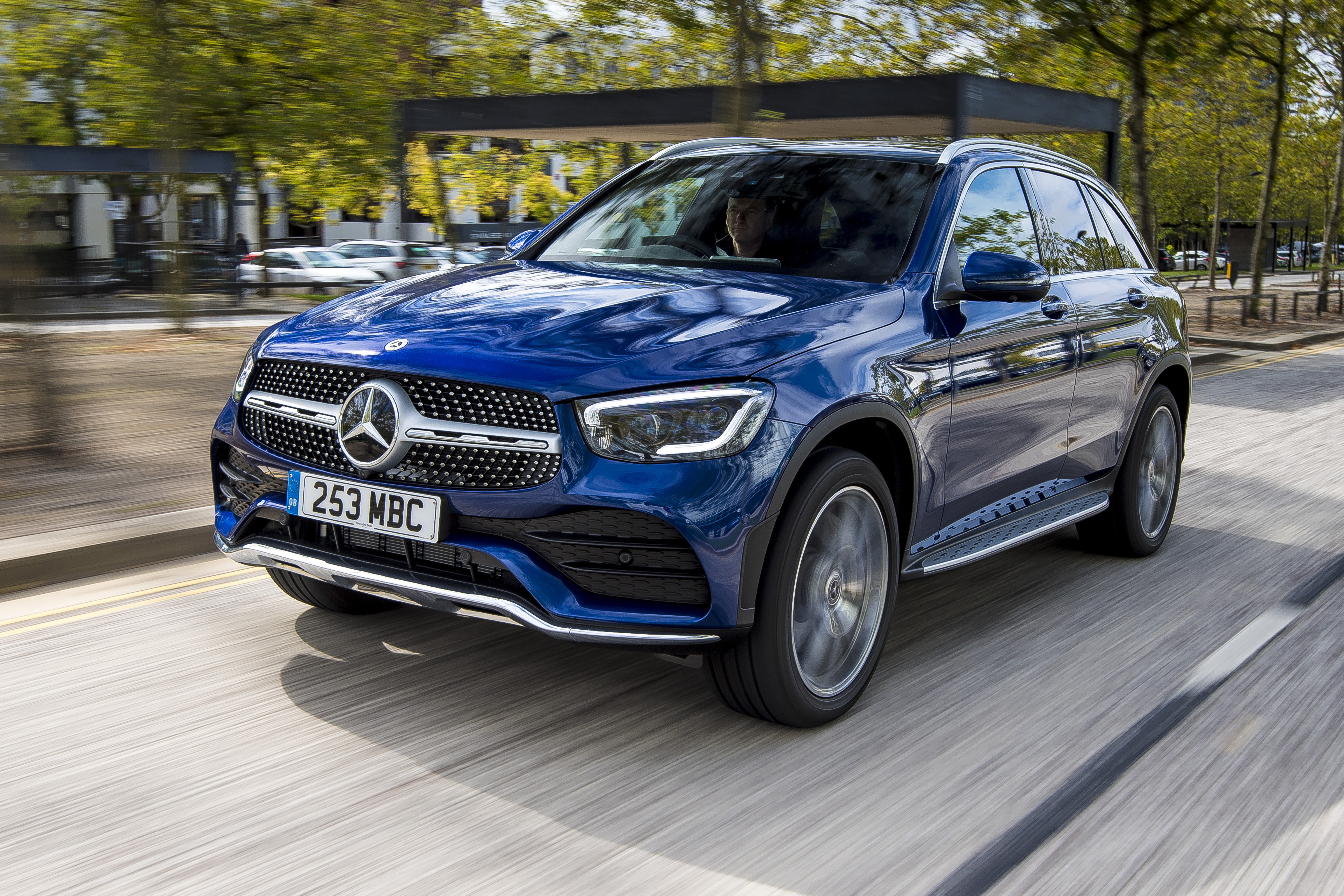 Mercedes-Benz GLC
If you don't fancy an Audi Q5 and BMW X3, then you should have a look at a Mercedes GLC. Are they any good? Very much so. Mercedes has done a great job when it comes to cabin refinement.This is a big, gentle SUV with levels of performance and comfort that really raise the bar. It's spacious and comfortable and its visibility is excellent. There's no unwieldiness about it and the cabin – lifted almost directly from the C-Class – is beautiful. And, of course, it's boasts full time four-wheel drive. That said, it's not for everyone. Some will find that five seats limits them, while others will resent spending £25k and not getting that much in terms of kit. Low-speed steering has also been a grumble for many owners - but it's an unfortunate pay off for better driving dynamics at higher speeds - so be sure you take one for a drive.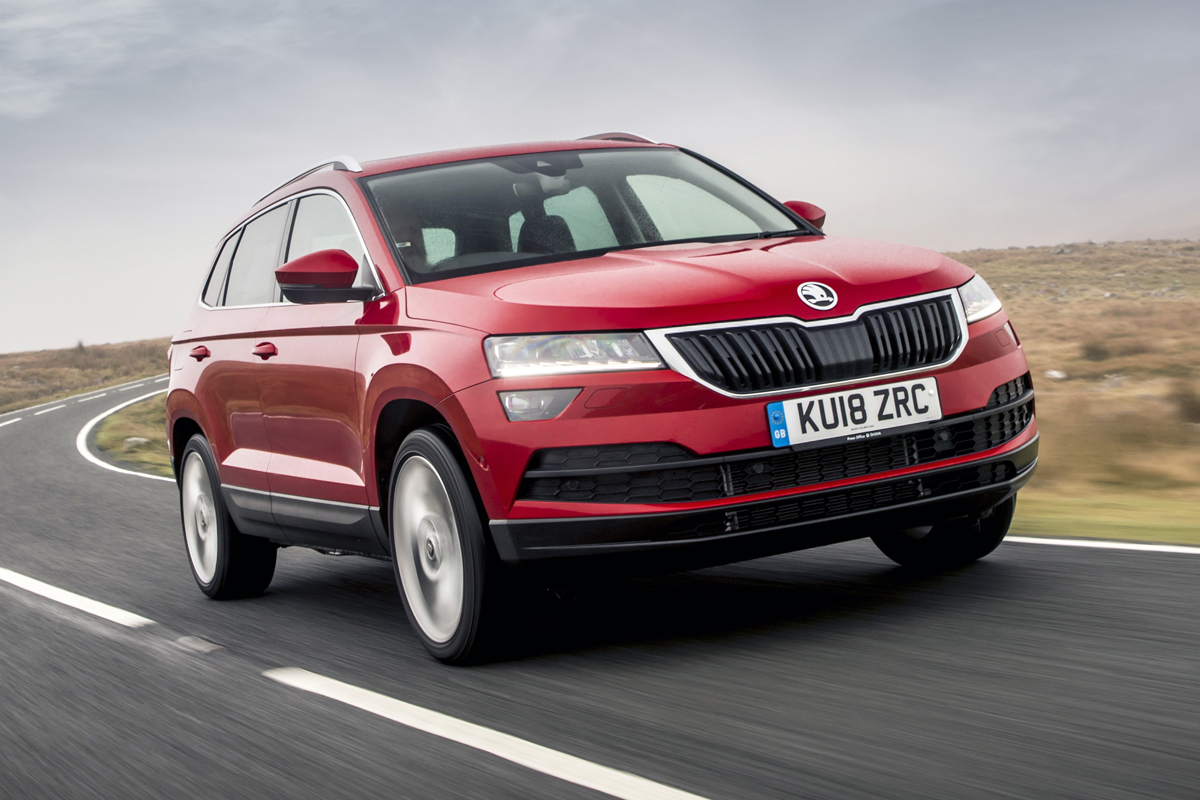 Skoda Karoq
It would be quite easy to dismiss the Skoda Karoq as an 'also ran' in the 4x4 race - but if you did that, you'd be making a pretty big mistake. Yes, we've seen it all before as the Karoq is the Skoda version of the SEAT Ateca. No, it's not the exciting car out there, either. But it is a really good family car. Skoda's 'simply clever' features make the Karoq easy to live with. Like the ice scraper in the fuel filler cap or the hook system in the boot that stops your shopping spilling everywhere. There's also a huge boot - 588 litres. But it's inside the passenger area where the magic happens. The quality is miles ahead of rivals from Nissan and Kia, and it feels much more modern than its SEAT stablemate. It's undemanding and relaxing to drive. While the 4x4 system offers brilliant handling whilst still returning around 50mpg when mated to the 1.6-litre diesel.