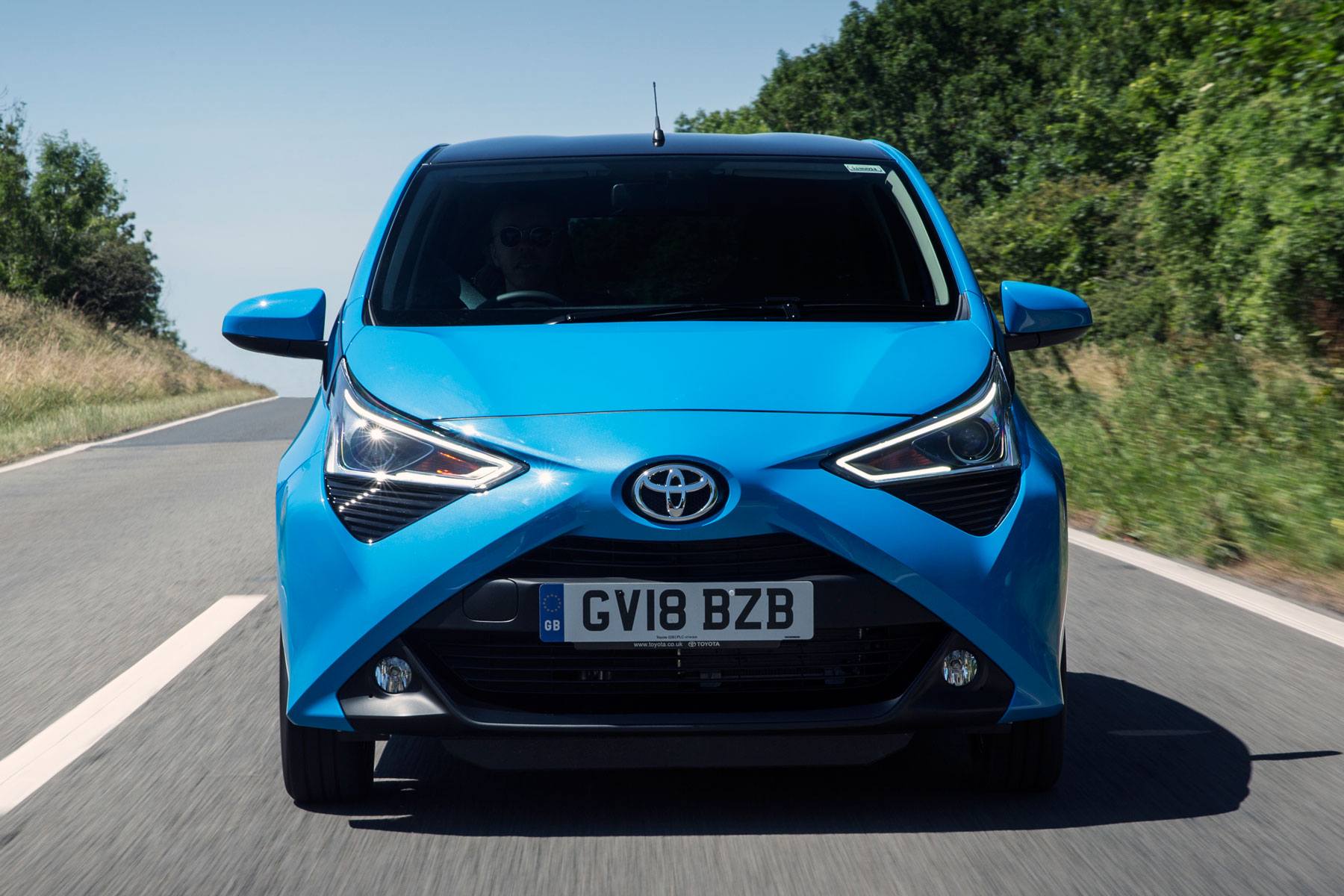 We've picked out the best 10 city cars on the market based on comfort, character, practicality and value for money. Read on to see which one best suits your needs.
Petrol city cars are ideal if you want a small runabout for driving around town and occasional longer trips. Plus, they're often cheaper to run (45-50mpg for most models), tax and insure than larger hatchbacks.
Despite being small, some models can even carry a small family and the weekly shop. Our list compiles the ten we think are best to drive, most comfortable, most economical and easy to manoeuvre into tight spaces if you're looking for a used car for sale in the UK.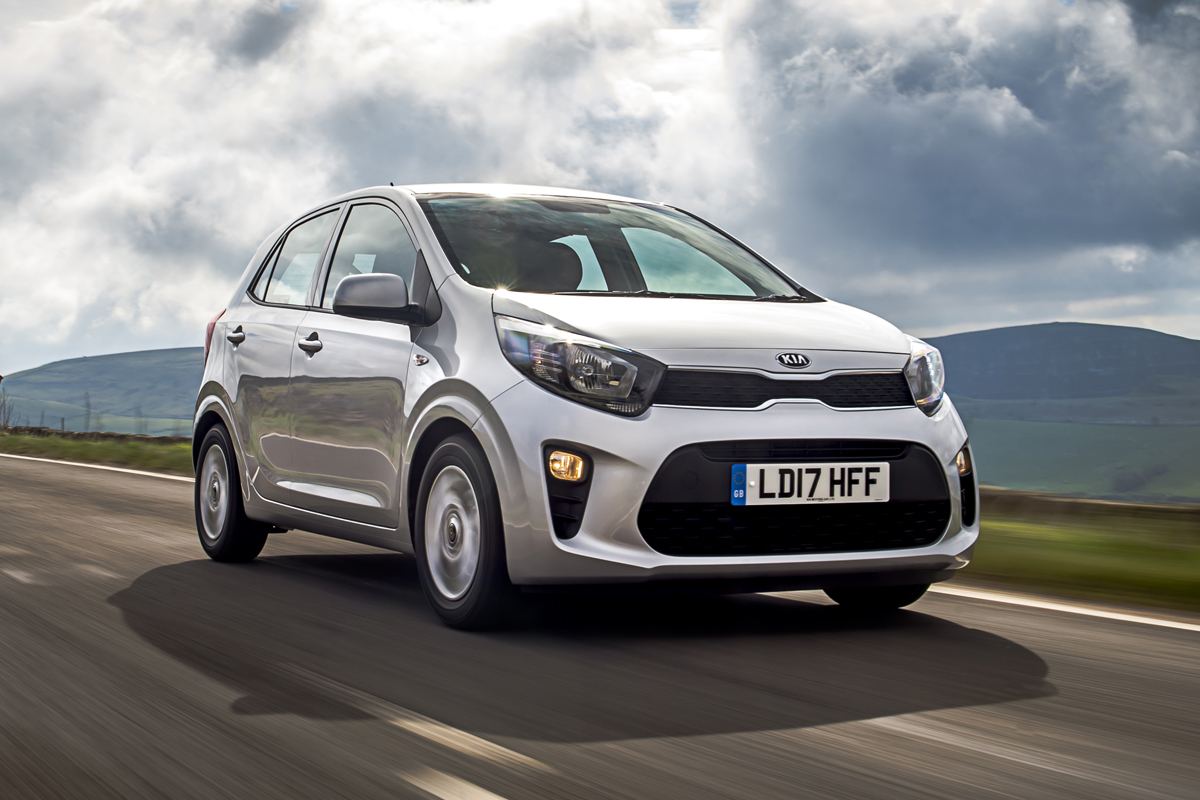 Kia Picanto
The Kia Picanto boasts a strong reputation for reliability and the longest warranty on offer - seven years, as with all Kia models. It's also one of the more stylish city cars around, especially compared to the likes of the more premium, conservatively styled Volkswagen Up. 
Add those factors to the fact that it's cheap to run and it's no surprise the Kia Picanto is one of the UK's most popular city cars. In fact, we think it spars with the Hyundai i10 for best in class. Although it doesn't excel in space - so if you need to carry more than one passenger regularly, probably look elsewhere for something slightly bigger (like the Hyundai i10). Younger drivers, or those with zero no-claims bonus might also be shocked to learn that even the slowest, most basic car is Group 4. Most rivals start in Group 1 or 2, which could make a big difference to new drivers who have recently passed their tests.
The interior is nicely uncluttered and thoughtfully designed, and good visibility and light controls make it easy to drive and manoeuvre in the city. It isn't the quickest city car going, but it feels compact on the road, letting you nip through gaps in traffic. The newest Picanto also looks mature without feeling entirely too sensible for younger drivers.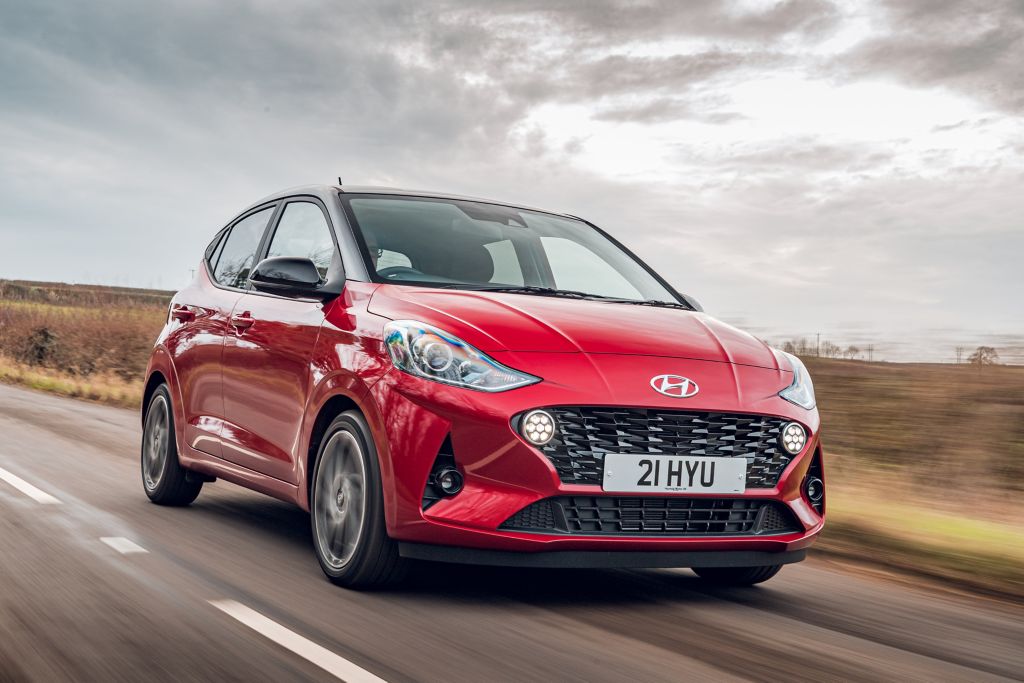 Hyundai i10
The newest Hyundai i10 offers more space than previous generations, fitting five adults. Although, it won't be comfortable for those in the back on a long trip, it could make a very decent second car for small families. The i10 makes a decent first car thanks to the fact it's cheap to run, although insurance ratings have gone up compared to the old model which was group 2A.
The most popular engine is the 1.0-litre, which we think is the perfect choice for the i10. It has plenty of get up and go, making it nippy away from a standstill and ideal for around town. But the 1.2-litre with 84PS is the better choice for drivers who cover more motorway miles. Both engines are cheap to run and economical on fuel, but we'd avoid the sluggish, jerky automatic gearbox entirely.
In terms of size, the i10 is more of a cross between a city car and a hatchback, so it drives better and is more practical than many options. Go for a mid-level SE Connect model and you'll get pretty much all the kit you'll need including air-con, a rearview camera, Android Auto and Apple CarPlay plus an impressive touchscreen system. You also get a five-year, unlimited mileage warranty with all Hyundai models.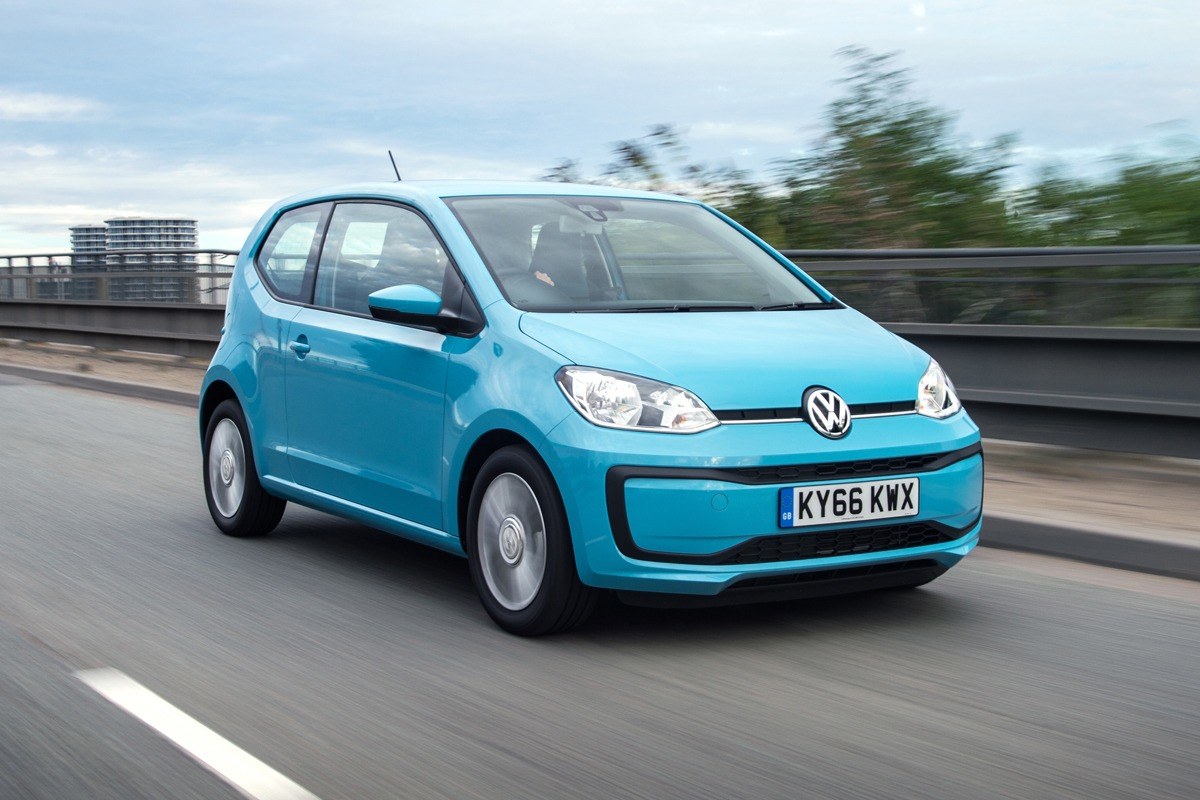 Volkswagen Up
The Volkswagen Up was one of only city cars around when it launched in 2012, but it now competes against some stonking rivals. Despite this, regular engine and design updates mean the Up still makes a compelling case for itself with an upmarket, classy design and premium touches not often seen on cars this size.
The 1.0-litre 60PS model sees a claimed figure of 50.4-52.3mpg and the basic Up comes with more standard kit than you might expect - with things like air conditioning and alloy wheels as standard, so there's no shame in going for the cheapest option. Further up the range the Up Beats adds a more powerful audio system, too. On used models there are a myriad of models and special editions over the years, but we'd suggest looking at the Move Up as a minimum, with the High Up bringing extra luxury.
The Volkswagen Up is part of a trio with the SEAT Mii and Skoda Citigo, meaning they share a lot of mechanical parts - but the up is the premium option of the three.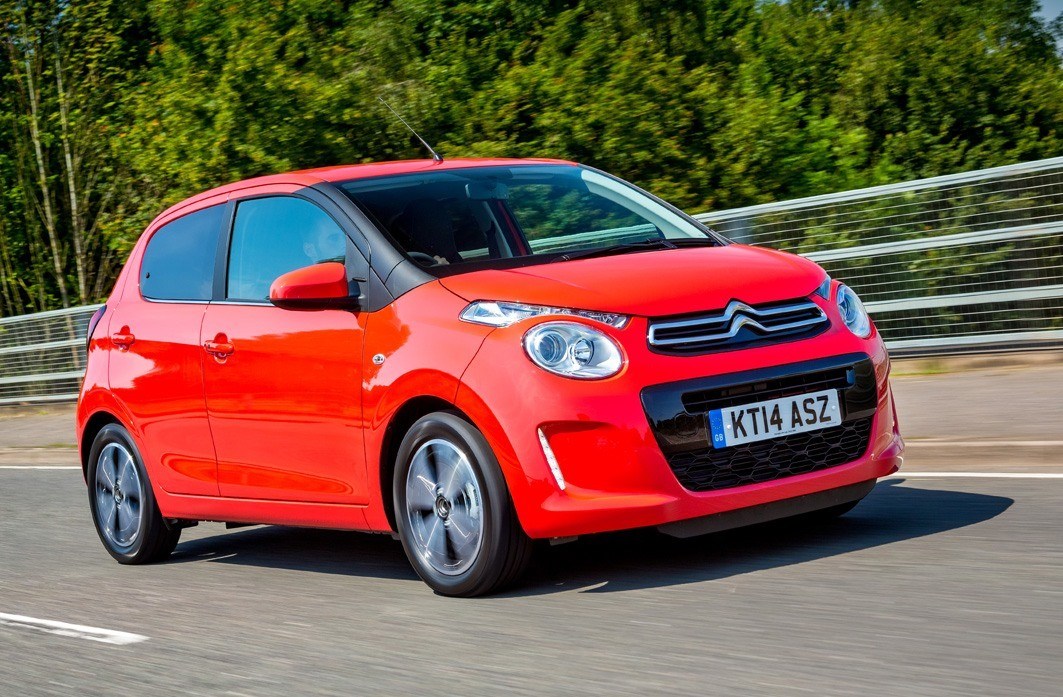 Citroen C1
There's a simple reason the Citroen C1 remains fairly popular: you get a pretty decent amount of bang for your buck. The C1's cabin is never going to give Audi designers sleepless nights, but given the modest sticker price you might find the fit and finish a welcome surprise.
The C1 is in its element in the city, but out on quicker country roads or the motorway you may need a little more patience. There's only one engine (1.0-litre 72PS) and one gearbox choice, the semi auto was discontinued for being terrible but they still exist on the used market. At under 3.5 metres in length, the C1 is definitely short, although it maximises the available interior space thanks to its high roof. On the inside, you'll find the C1 offers a decent amount of room - but the back seats are best reserved for kids or expect a lot of complaining.
Moving up to the Feel model brings with it a slew of useful extra kit like air conditioning, a 7.0-inch touchscreen system, DAB, Bluetooth, larger 15-inch wheels and seat height adjustment for the driver makes for a much more pleasant environment - as does the smarter seat trim. Flair trim gains some further useful items like heated door mirrors and a reversing camera.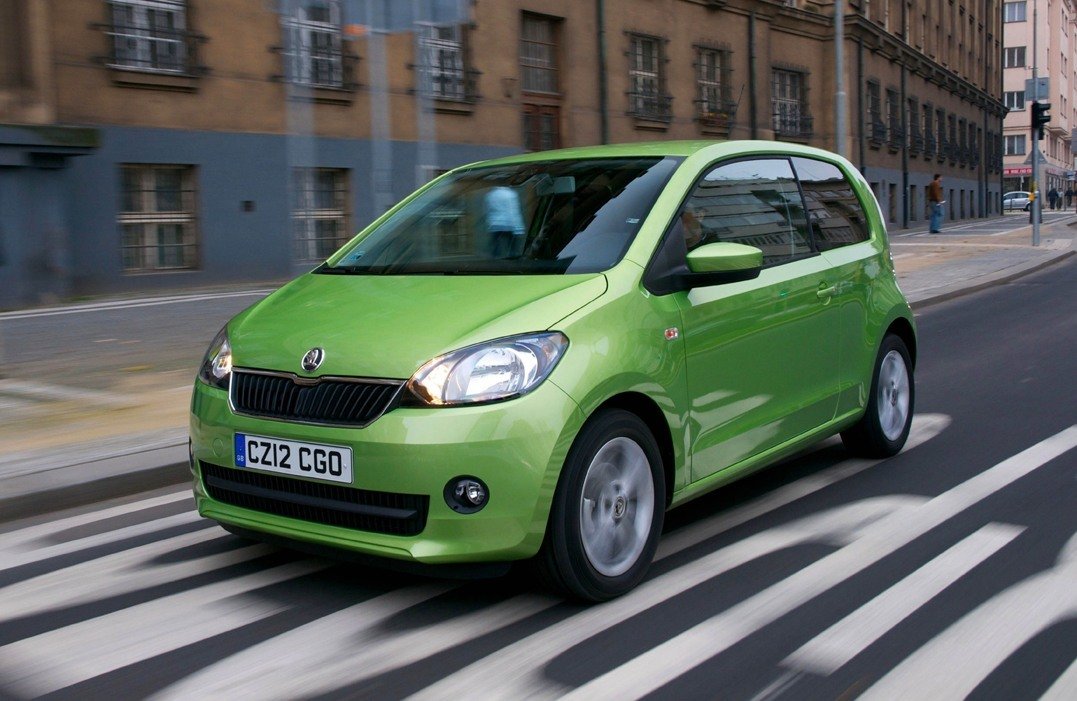 Skoda Citigo
The Skoda Citigo is the best option when compared to the SEAT Mii and Volkswagen Up, simply because it's very similar but can be bought for much less cash. It's also very sensible, but isn't as classy as the Up or as sporty as the Mii. The trim level you choose has significant bearing on how the cabin looks, with S and SE models getting variations on black and grey trim, which is of a decent quality but it doesn't help the brightness of the cabin with so many dark-finished colours.
If it were up to us, we'd go for the SE trim minimum because it adds air conditioning, electric windows and remote locking. Above that is the Elegance model, which adds niceties like alloy wheels and heated seats, none of which are essential. If you want the higher-power 1.0-litre 75PS engine, it has to be the Elegance model.
Rivals like the Citroen C1 and Toyota Aygo offer a similar low-cost, big value take on the city car - although they're not quite as sophisticated to drive. The Hyundai i10 isn't quite as nice to drive as the Skoda Citigo but is more spacious inside and has that long, five-year warranty compared to Skoda's three-year warranty.
Toyota Aygo
The Toyota Aygo has now been replaced by the Aygo X, a small car with rugged SUV looks. A regular Aygo remains a good purchase on the used market, though, especially with its reputation for low running costs and impressively reliability. All Toyota Aygos came with a five-year warranty, meaning you can buy a three-year old used model and still have two years of warranty leftover.
The basic Aygo x really is basic - standard equipment amounts to electric windows, daytime LED running lights, and a USB connector for your phone - and that's about it. That's why we advise at least moving up to the x-play version, which is a mile away in terms of extra kit. You get manual air conditioning, height-adjustable driver's seat, leather steering wheel, heated door mirrors, a reversing camera, two extra speakers, Bluetooth phone integration and the x-touch media system.
While the basic spec is fairly boring, Toyota offers a wide range of personalisation options as you move up the trim levels. The Aygo is also roomy for a car this size, with generous legroom and decent headroom thanks to the height of the roof. Adults using the back seats will want to keep journeys short, though, and the boot isn't big enough to be useful to small families with a lot to carry.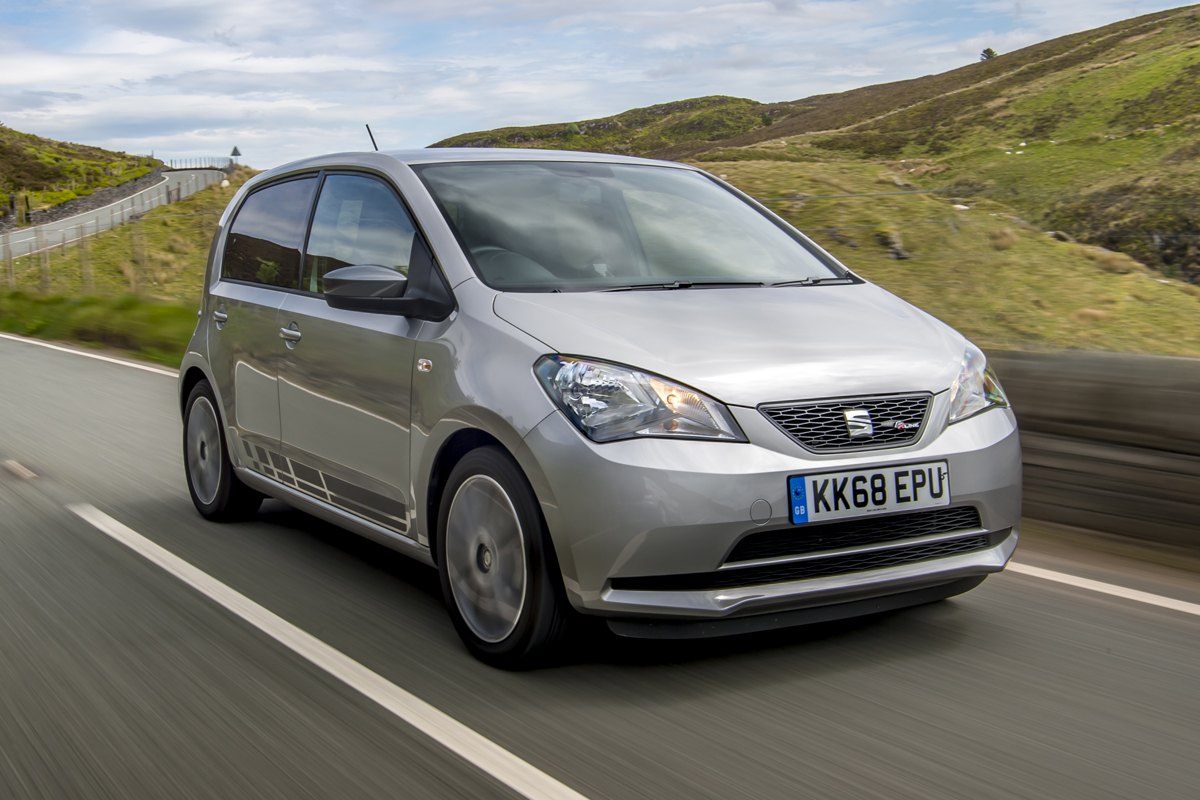 SEAT Mii
The SEAT Mii, much like the Volkswagen Up and Skoda Citigo, isn't the most exciting-looking city car. Whether you love it or hate it, the Toyota Aygo looks like more thought has gone into the exterior styling. Point being, if you want character from a city car - the SEAT Mii doesn't fit the bill. But the boxy shape does mean you get an impressive amount of interior space, especially headroom for passengers.
There's also quite a few Mii models to choose from, but with only two engine options there isn't much to think about there. The 60PS version is fine, but if you can get a 75PS model for similar money it makes life a little easier out of town. As with most city cars, skip the automatic gearbox if you can. Skip the basic S trim while you're at it as well because it's pretty short on equipment. Both Ecomotive and SE trims have air con, remote locking and electric front windows as a minimum, while the SE gets some nice interior bits too.
Inside, the Mii keeps things simple and spacious with big windows and a minimalist cabin. It's not luxurious, but it certainly doesn't feel cheap either. For it's relatively small price tag, you'll get a comfortable ride, with light steering and a decent amount of room.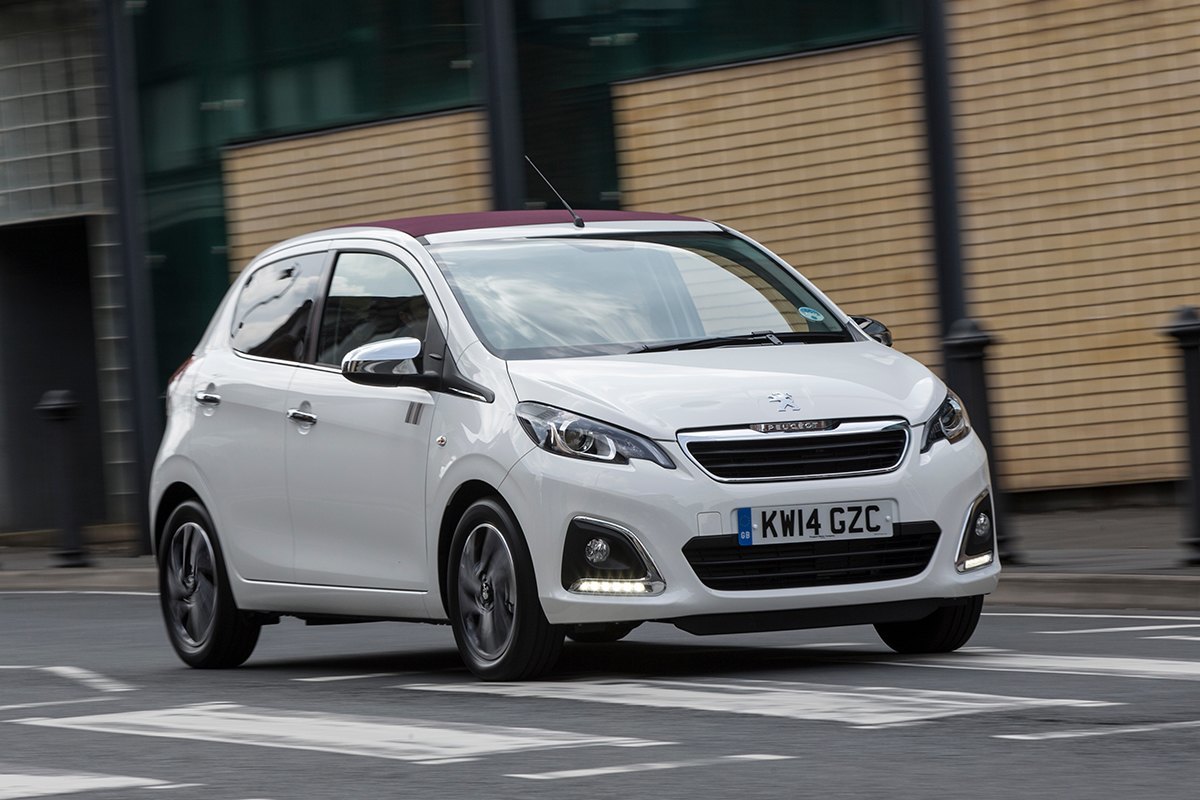 Peugeot 108
Peugeot has a deserved reputation for producing good small cars stretching back decades, and the Peugeot 108 is no exception. The 108 is also the result of a partnership between Peugeot, Toyota and Citroen. All three collaborated on the project, producing three cars that were differentiated only by their badge and looks. In reality, that means if you've narrowed it down to those three, you can pick whichever you find with the best deal.
With just the one engine option there's no big decisions to be made on that front. As far as the model choice is concerned, the basic Active version makes a strong case. It might be the cheapest model in the range but it comes with many desirable features - like a seven-inch touchscreen, DAB radio and Bluetooth as well as screen mirroring, daytime running lights and air con - as standard. The Allure and Collection models look smarter thanks to the addition of alloy wheels and other visual changes but they only add a few equipment upgrades.
There's a surprising amount of space inside the 108, but tall passengers may not agree. It's peppy around town and on bigger roads, with suspension soaking up road imperfections well. The 1.0-litre engine is relatively vocal, though, so the 1.2 is a better option if you want more refinement for motorway speeds.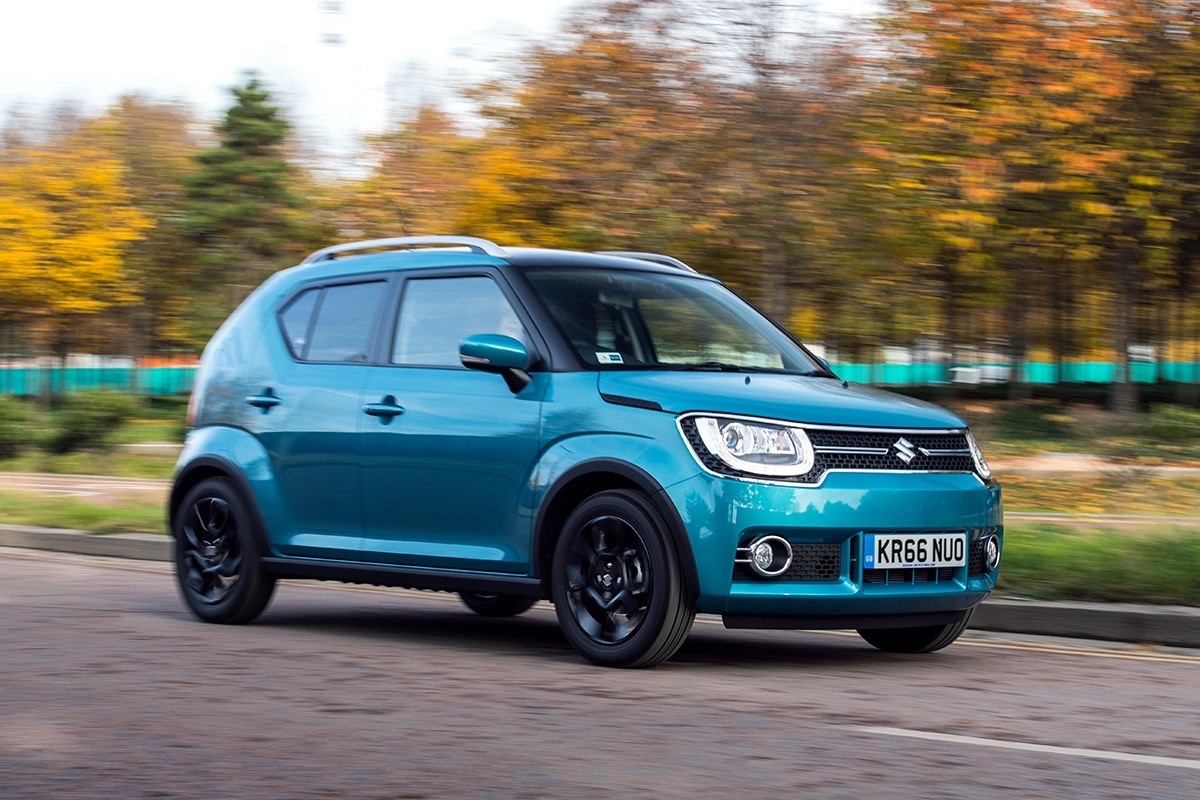 Suzuki Ignis
The Suzuki Ignis is an oddball in the city car class, but we can't help but love this characterful mini crossover. Regardless of whether you love or hate how it looks, there definitely isn't much else that offers a similar package. Plus, low running costs and a practical nature make it an attractive option. The ride is a bit bumpy, the interior feels cheap in places and the 1.2-litre Ignis definitely isn't as powerful as some 1.0-litre turbocharged city cars - yet, it's a great choice overall.
The Ignis is as capable in the city as anything else in the class, and with its generous standard equipment and passenger space, it's a sensible choice if you need a small car that can regularly carry four people. It also has an extra string in its bow with the option of four-wheel-drive.
The entry-level SZ3 Ignis comes with a lot of the key equipment that you might want, including air con, LED daytime running lights, and a DAB audio system with USB input. However, we'd suggest going for the mid-range SZ-T, which adds alloy wheels and a touchscreen system with Apple CarPlay and Android Auto, but also switches the fixed rear bench (with three seat belts) for a two-seat arrangement but with sliding rear seats, so you can adjust the space for passengers and increase the luggage area easily.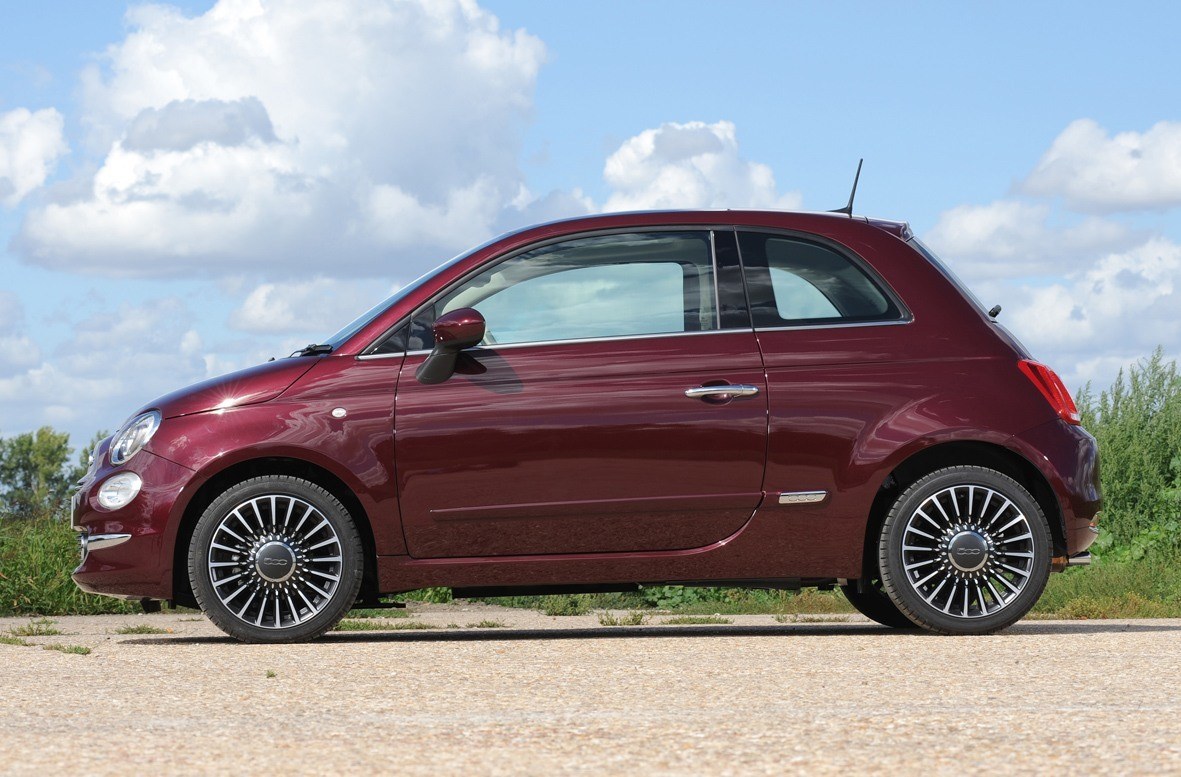 Fiat 500
If you want a stylish city car that stands out from the crowd then the Fiat 500 has probably already piqued your interest. It doesn't fare well against its rivals from Volkswagen, Kia and Suzuki in terms of value, performance or practicality - but it's still wildly popular with young drivers.
Due to its tiny size, the cabin is cramped, the seats narrow and the boot is barely large enough to cope with a weekly food shop. But, it's an easy thing to live with in a town or city where space is limited. What's more, the 500 has little trouble cutting its way through heavy traffic or squeezing into a narrow parking space. 
If you can, look foro with the 0.9-litre TwinAir and 1.2-litre petrol engines as they're far better than the old 1.2-litre and 1.4-litre engines. If you want something far sportier, but similarly styled, check out the Abarth 595 - a ridiculously small, potent hot hatch styled like a mega-sporty 500.