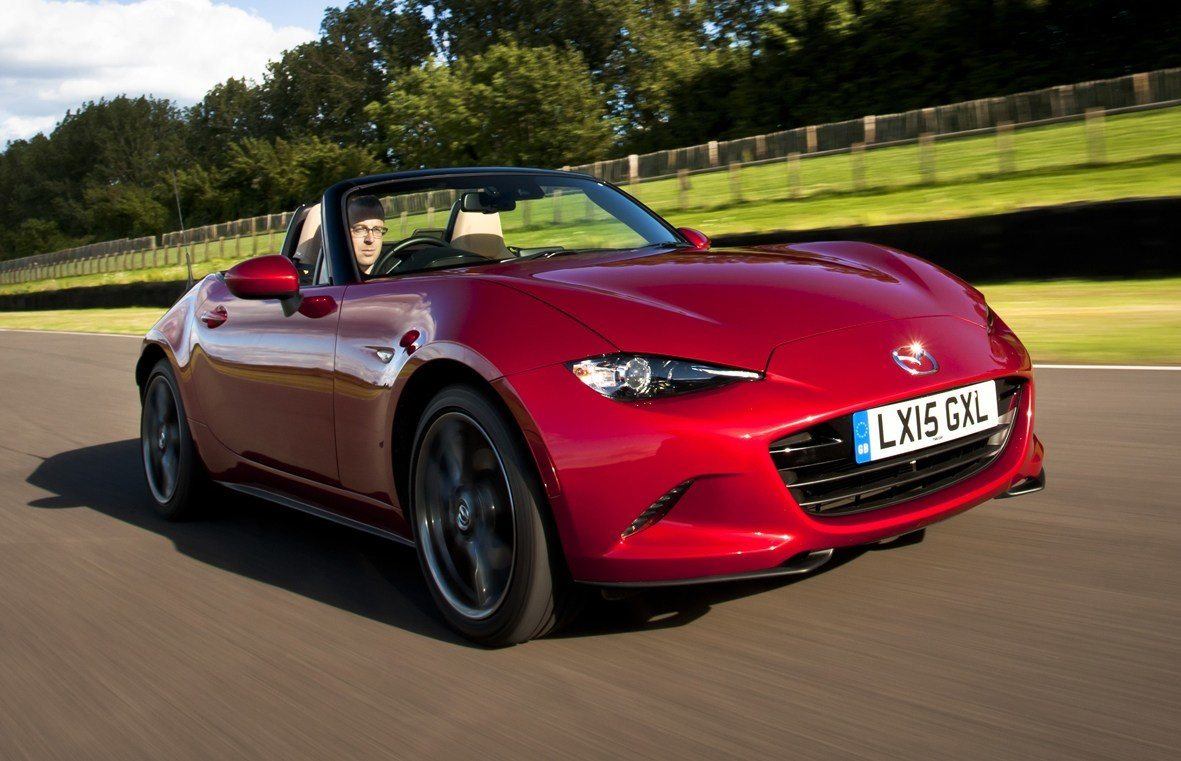 Did you know that the UK is one of the world's biggest markets for convertible cars?
Cabriolets, soft tops, whatever you call them, we like them because an often rare sunny day is something to celebrate and enjoy here. 
Now is the perfect time to take a look at some of your favourite convertibles, with almost every manufacturer offering a soft-top or convertible in their ranks. So we've worked out the most popular 10 on the site, as decided by our users.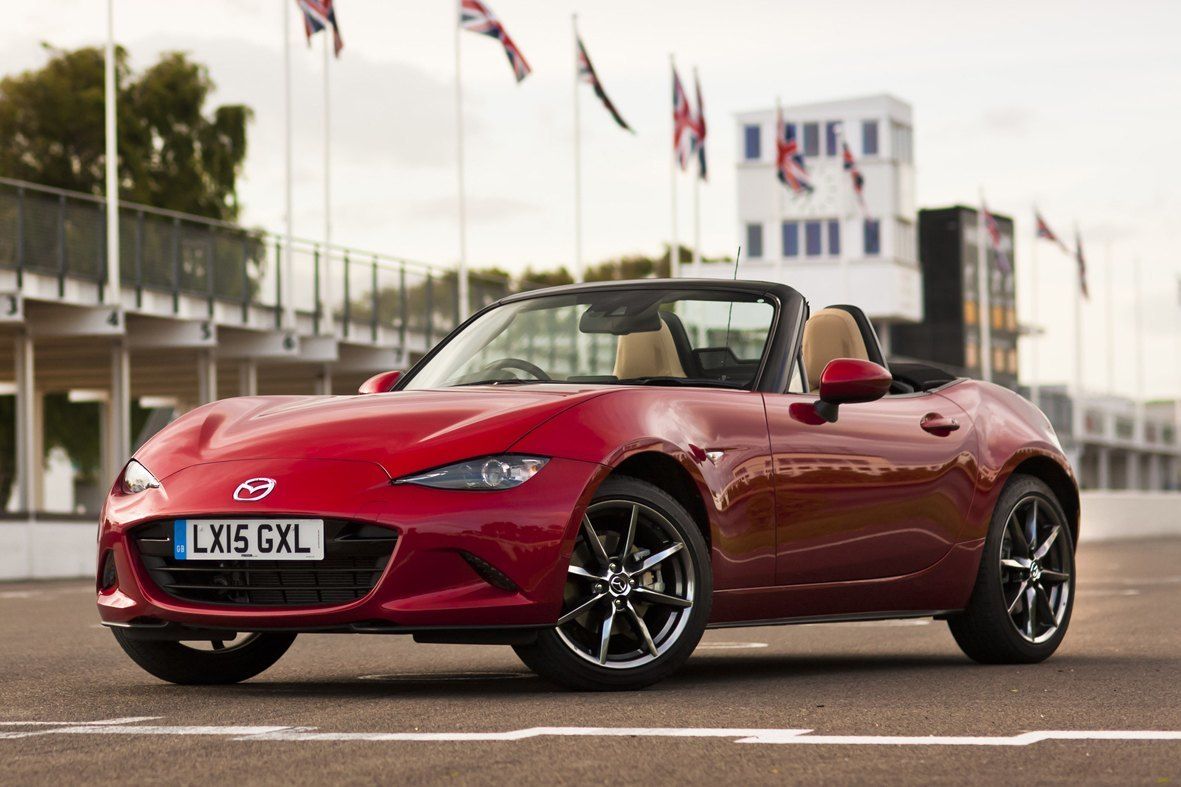 Mazda MX-5
The latest Mazda MX-5 sticks to the formula that has made Mazda's little sports car so popular. It's small, light, affordable and fantastic fun. But there are some changes. This time around it's more aggressively styled and has new engines but as ever it's still easy to live with every day.
There are two engines to choose from – a 1.5-litre with 131PS and a 2.0-litre with 160PS, though buy 2.0-litre made since 2019 and you'll get even more power. If you want excellent driving dynamics and top-down motoring at a fairly reasonable cost, there is simply no better alternative - although the very tall may struggle to fit in it.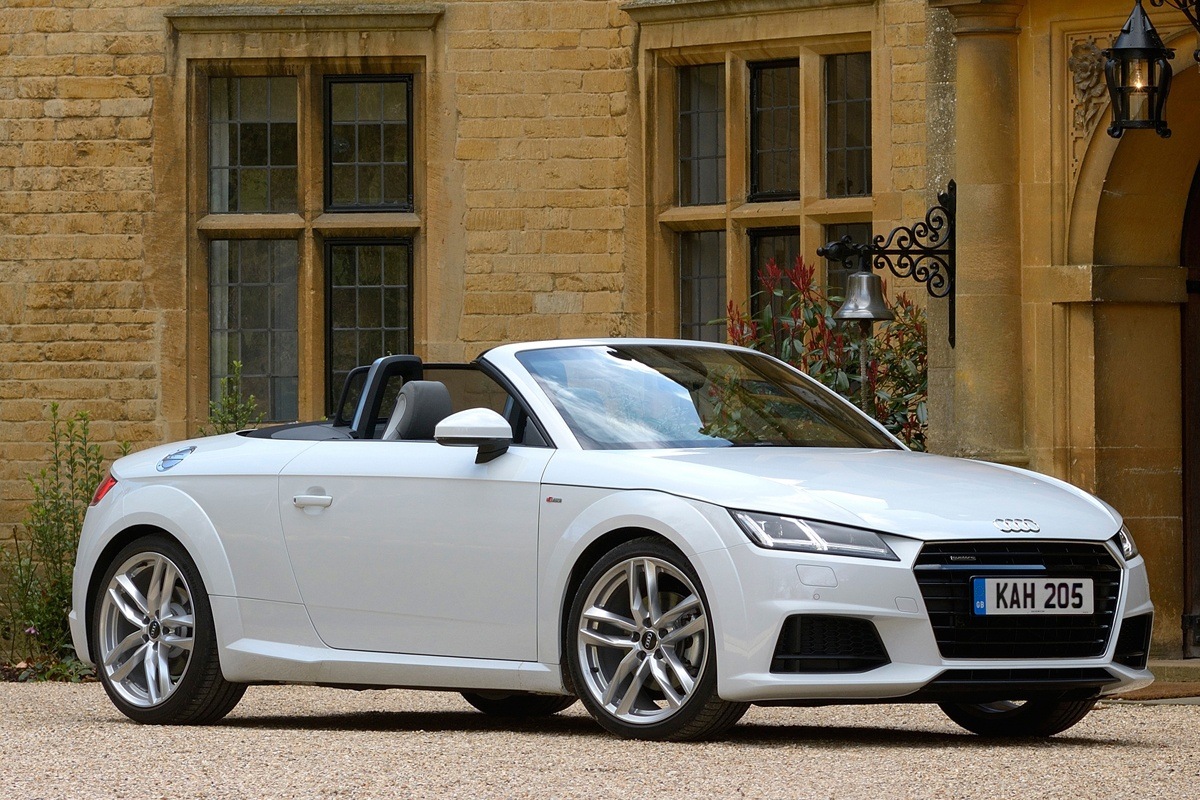 Audi TT Roadster
Open-top motoring is part of the Audi TT's DNA. The original 1998 car appeared as a concept in both coupe and roadster forms before production started.
The TT isn't quite as exciting to drive as the more expensive Porsche Boxster and it can get a bit jittery on poor roads, but it is still a tremendously impressive car. It is solidly made, good to drive and features plenty of neat, high-tech features. For those seeking a premium soft top it ticks all the right boxes.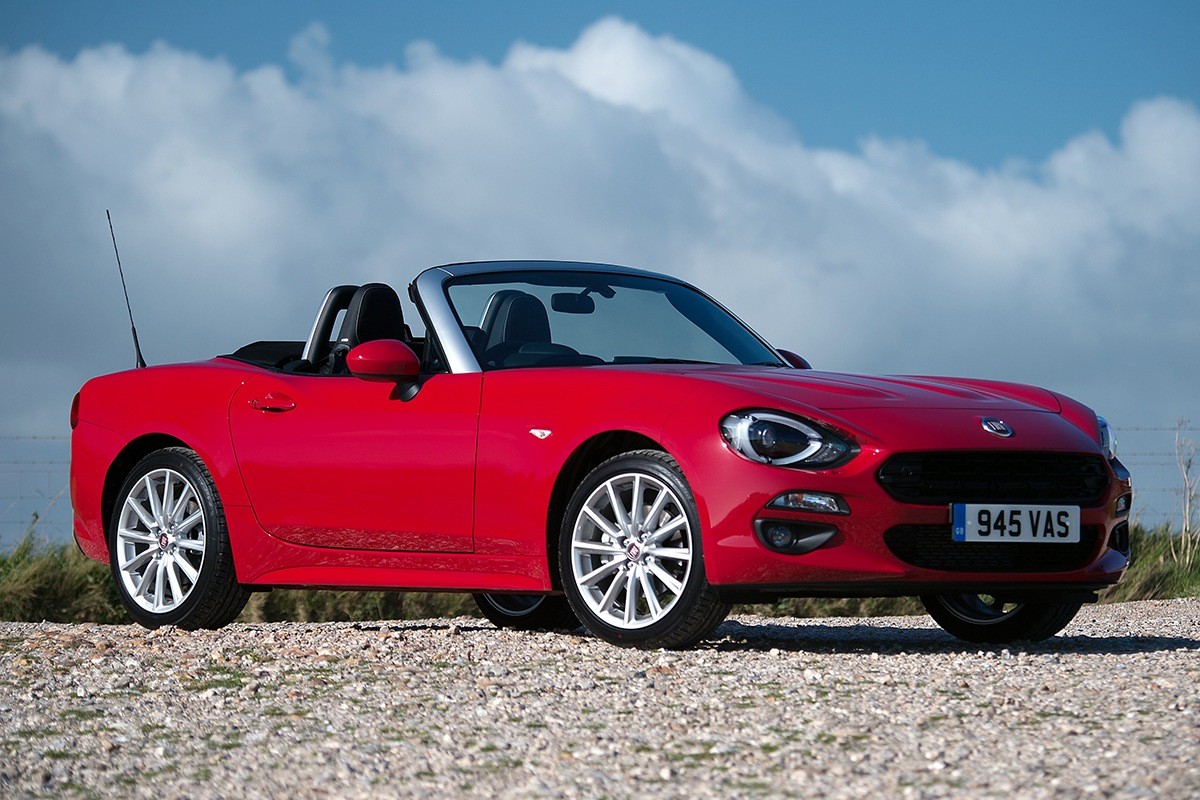 Fiat 124 Spider
Fiat's roadster revived the much-loved 124 Spider with great effect. While it's based on the Mazda MX-5, there are subtle changes to the steering, gearing, suspension and interior, giving this car a personality all of its own.
The biggest change of all is the engine. Under that long, Fiat-badged nose is the Italian carmaker's 1.4-litre turbocharged petrol. It produces a healthy 140PS and has a very different character to the 1.5-litre Mazda unit.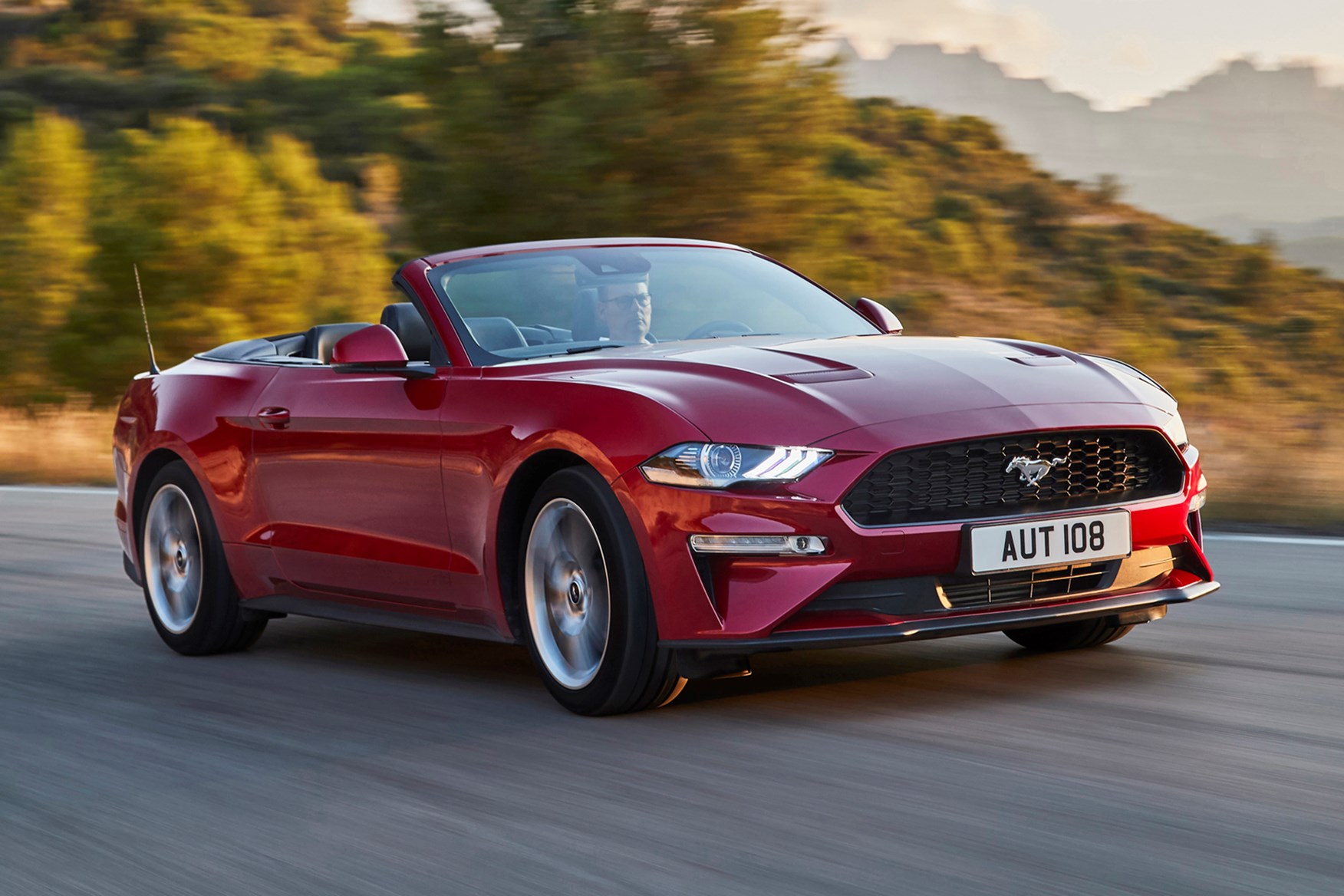 Ford Mustang
Some people will argue that the Mustang is a bargain. The V8 cabriolet costs a not exactly cheap at £50,000 – but it has more than 400PS. That's a shedload of power and it looks absolutely fantastic. For this sort of money you won't be able to buy many other new cars that will turn heads quite so much.
Unfortunately you will have to spend many, many hours of your life putting petrol in the tank, because it's stupendously thirsty. It's also cheap for a reason – if you're expecting Audi levels of refinement and quality then you'll likely be disappointed. Still – it's a right-hand drive, soft-topped V8 muscle car.
Audi A3 Cabriolet
The first A3 Cabriolet was a bit lacklustre – but the more recent model is much better, with an appearance more like that of the bigger A5 Cabriolet. It feels like its big brother, too, thanks to impressive refinement and a top-notch cabin. Avoid the hard S Line suspension and it's a relaxed, easy-to-drive car on the road.
If relaxed isn't your cup of tea then you can buy a S3 cabriolet, which has a 300PS engine and quattro all-wheel drive. Performance is suitably quick, with 0-62mph taken care of in 5.4 seconds. Top speed is limited to 155mph – which is probably fast enough, particularly with the roof down. 
BMW 4 Series Convertible
We're big fans of the 4 Series Coupe - despite that divisive front-end - and the addition of a folding roof for the Convertible only adds to the appeal. There's decent space in the well-appointed cabin and it takes only minutes to appreciate the generous equipment levels and fine material quality that makes this such a tempting choice.
It also shares the coupe's wide range of engines and trim levels - including xDrive four-wheel drive models if you feel the need – and all boast agile handling and a composed ride. The 420d claims 55mpg so it will keep running costs manageable, but it's hard to resist the draw of the rapid M440i petrol and M440d diesel models even if they are somewhat expensive.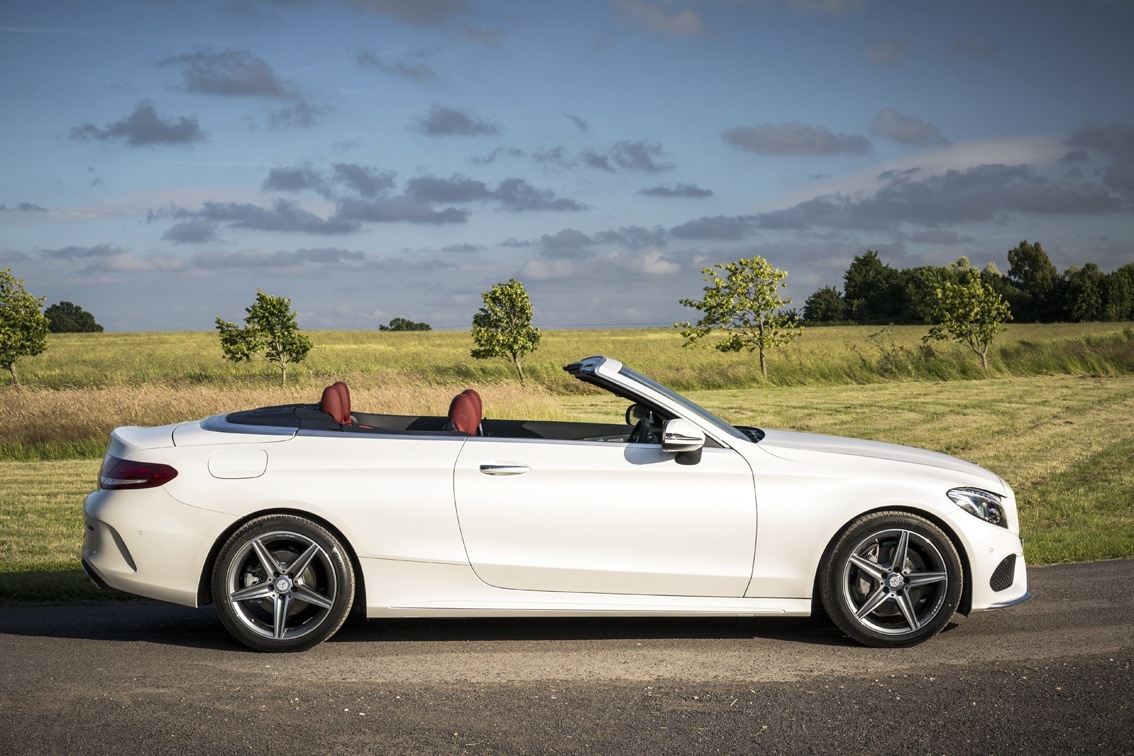 Mercedes-Benz C-Class Cabriolet
If you want a stylish and slightly-posh-but-not-ridiculously-expensive convertible then chances are you're looking at one of these - a Mercedes-Benz C-Class Cabriolet. While we don't like to get bogged down in talking about styling too much, we really think this is a looker.
There's very little to choose between the C-Class Cabriolet and the alternatives, all are incredibly good and you'd be happy to own any of them. For us, the C-Class just shades it as an all-rounder with a great blend of stylish looks, a quality finish and plenty of enjoyment from behind the wheel.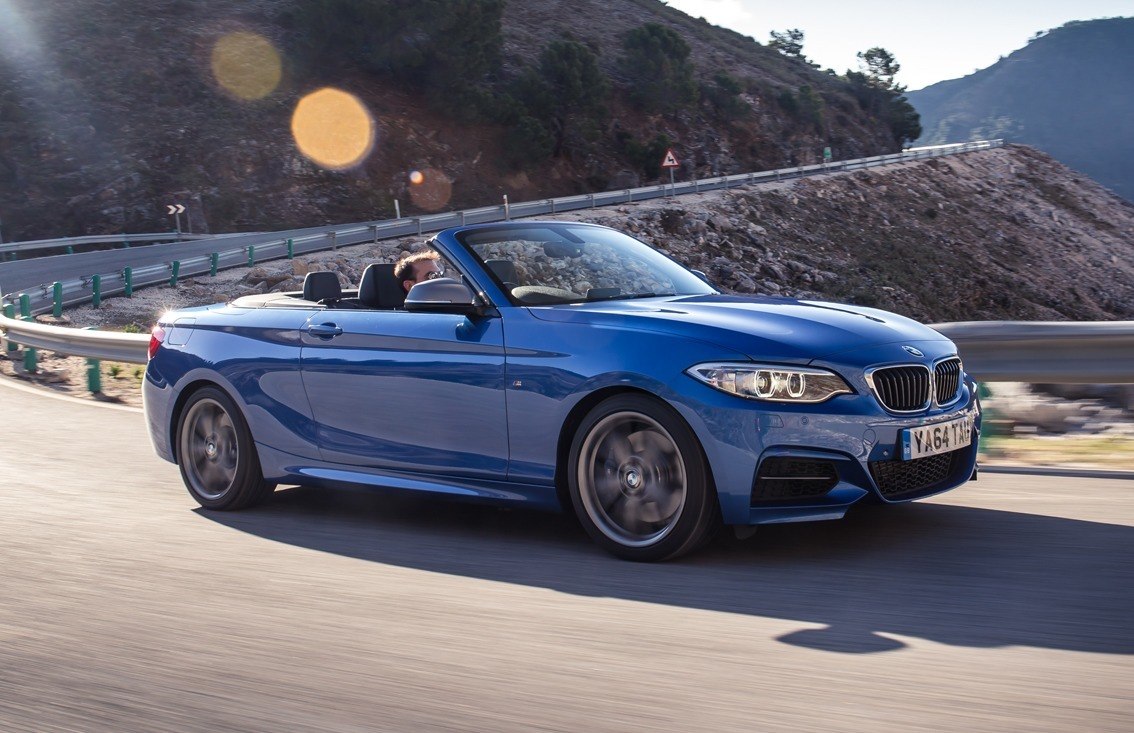 BMW 2 Series Convertible
BMW knows how to make an appealing convertible. Even this, the most affordable soft-top BMW sells, is tremendously desirable thanks to its handsome looks, plush cabin and premium badge. It could drive like a dog and still be popular – but thankfully it has enjoyable handling to match its style.
Even the 220d diesel delivers the goods, with plenty of torque, good levels of refinement and good fuel economy. Handling is excellent, with a good blend of ride quality and body control, along with nicely weighted steering. The 2 Series Convertible is as at home slowly making its way along the sea front as it is on a winding B-road.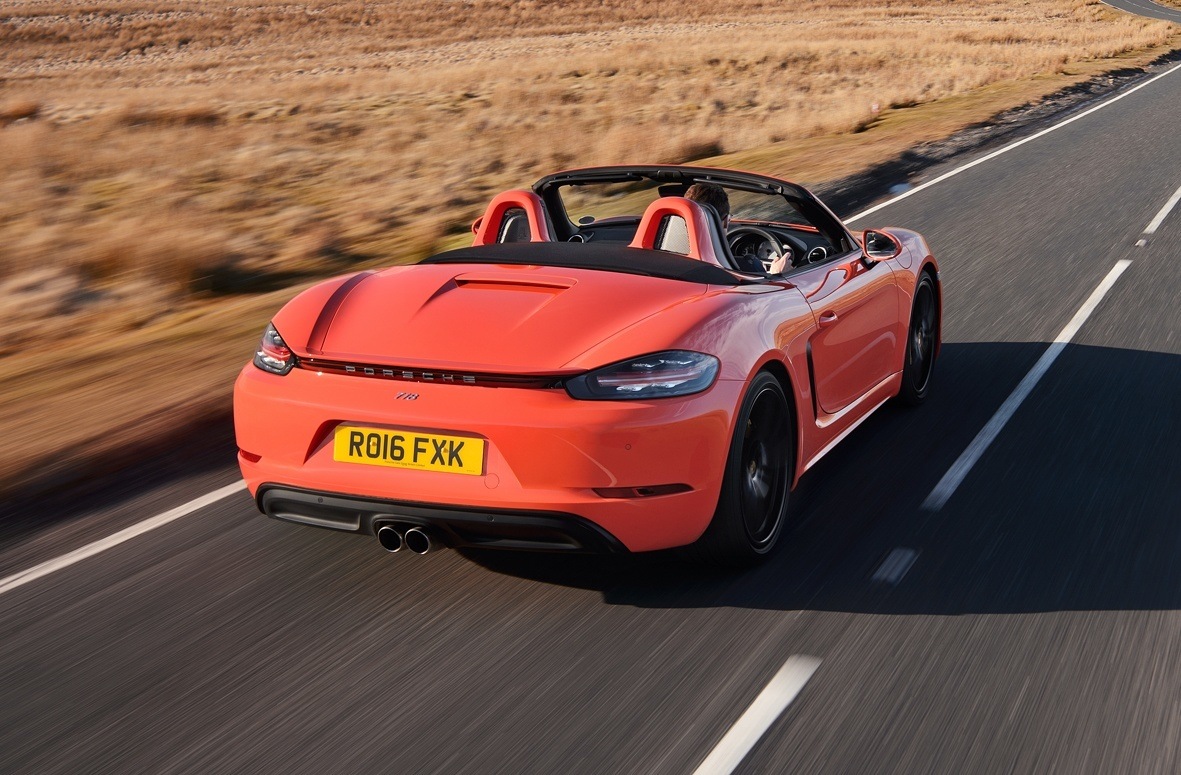 Porsche 718 Boxster
Despite the new name, the 718 Boxster looks familiar, although this is more than a mere facelift. Porsche says that only the bootlids and cloth hood are carried over from its predecessor.
The engine, on the other hand, is extremely unfamiliar, with the 718 becoming the first Boxster powered by four-cylinder turbo units - although you can splash out for flat-sixes in the GTS and Spyder models. In the base Boxster it produces 300PS, while the S model gets 350PS. Torque is improved by over 25 per cent in each case, and peaking at lower revs (below 2,000rpm), which is the thing that will most fundamentally shift the character of the Boxster this time around.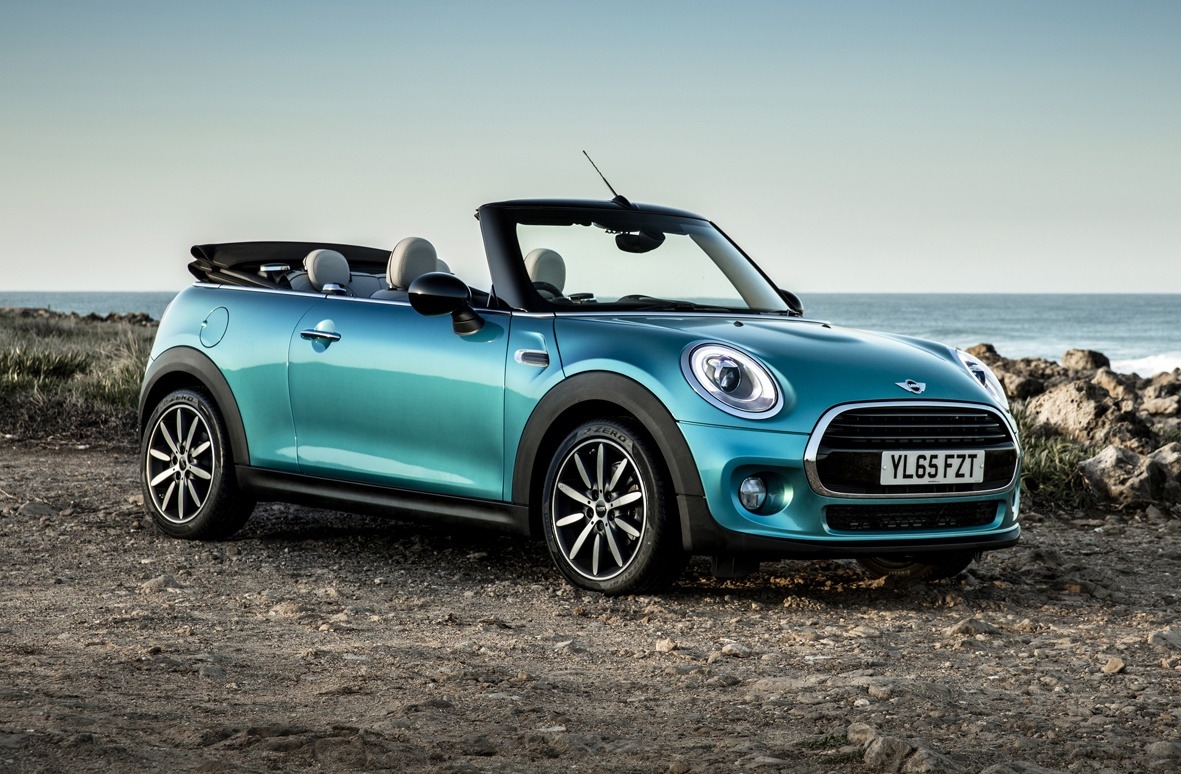 MINI Convertible
The latest MINI Convertible is more refined and upmarket than ever. It comes with a fully electric roof that is quieter and smoother than before, plus has more rear space. 
The newly designed fully electric roof is quieter than before and folds behind the rear seats more neatly than before. The front section can also be retracted by 40cm while the whole roof can be opened or closed on the move at up to 18mph.